The Dallas Cowboys Cheerleaders did it back in the day.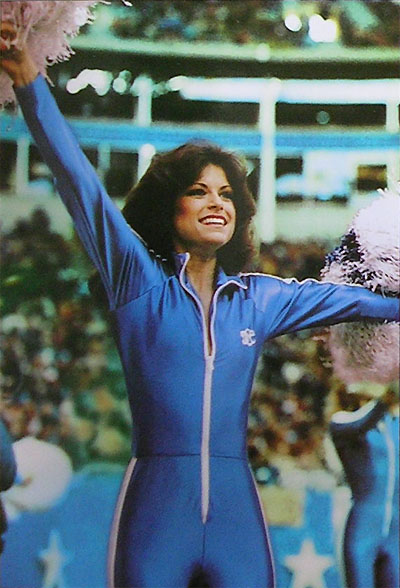 Years later, the Eagles Cheerleaders gave it a shot.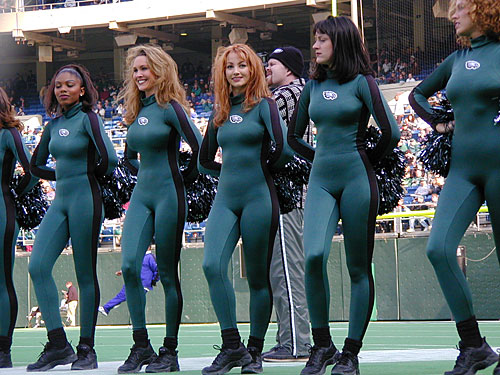 And that was the last we saw of it…until 2005
When the Ben-Gals brought it back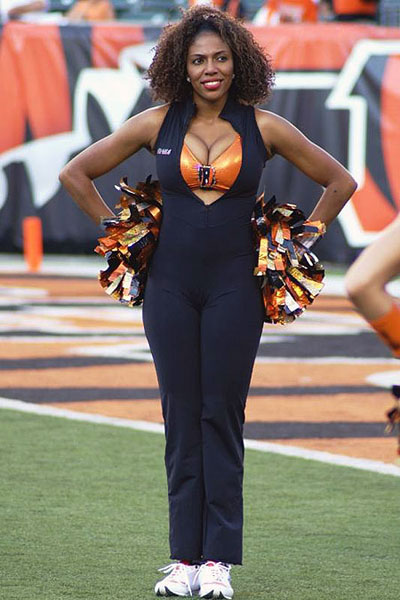 The Pats Cheerleaders picked it up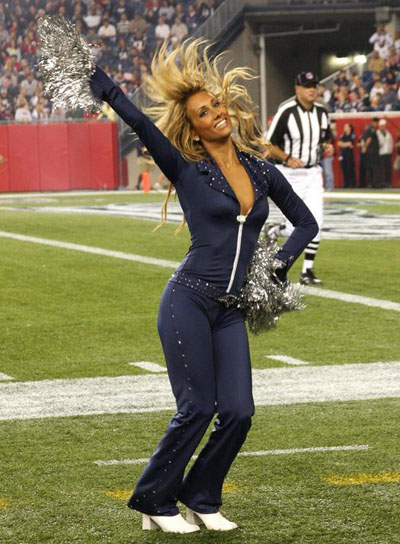 The Jets Flight Crew took the idea in a new direction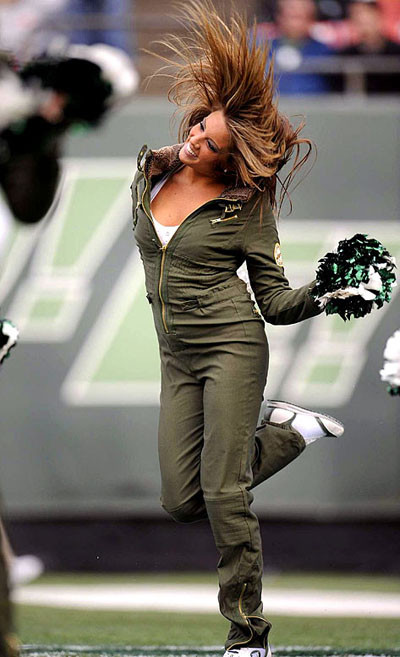 And now the Washington Redskins Cheerleaders have debuted their own version. (Between this and their other uniforms, the WRC have to be some of the most body-confident women on the planet.)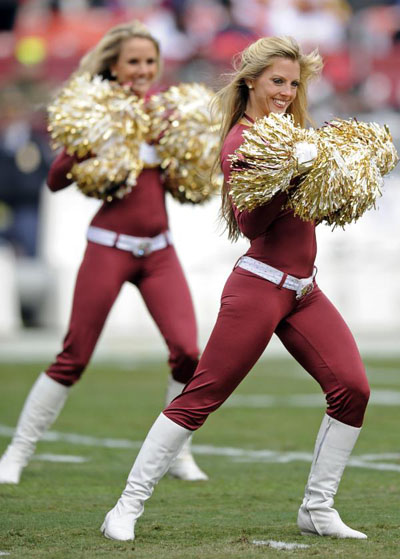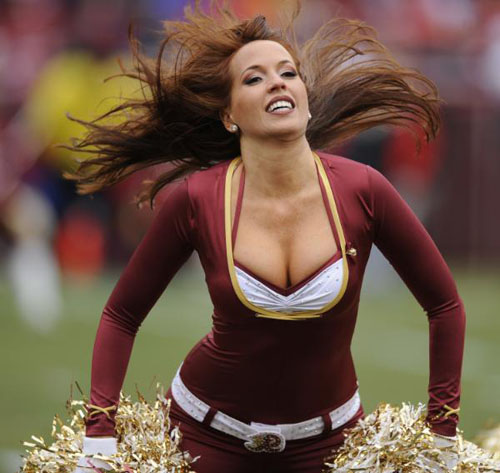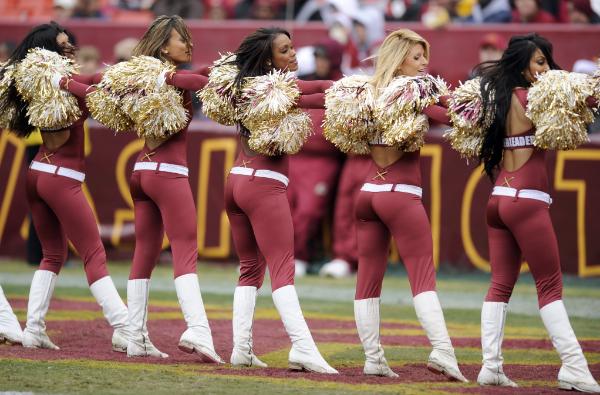 It looks the catsuit is here to stay.
What do you guys think?