Second year in a row that the Buccaneers fall into a late season collapse Five straight losses. Different players, new coaches but same result. Mysterious? But, alas, we're here to present the attractive and talented members of the Tampa Bay Buccaneer Cheerleaders.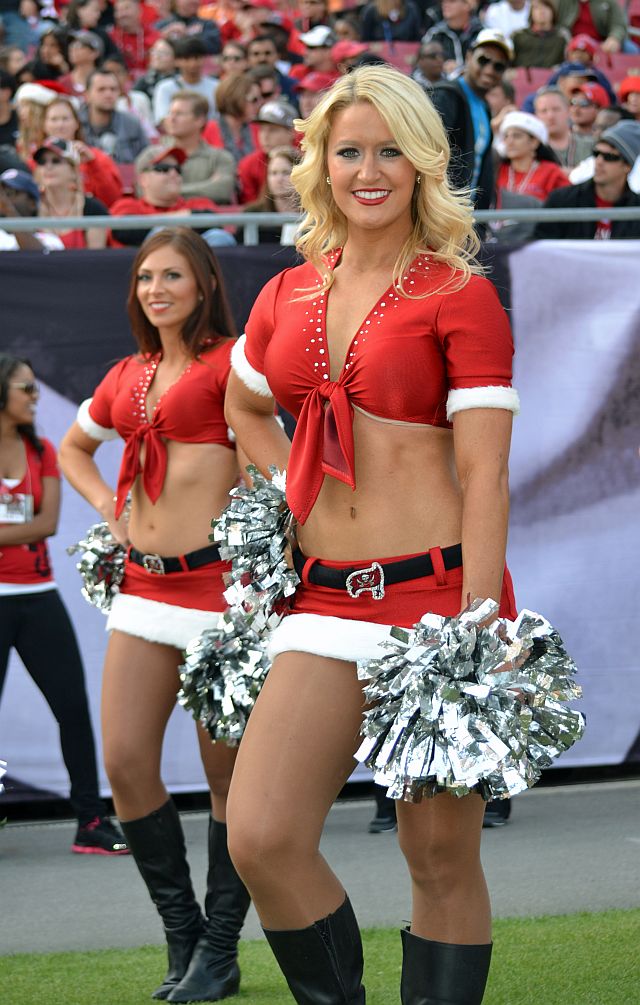 Lovely second year veteran Cassie was highlighted as "Cheerleader of the Game". Graduation from the University of Florida has prepared Cassie to be a Director of Marketing and Communications for a local Ford dealership in Tampa. Cassie's favorite charity is Children's Miracle Network and being a typical Florida girl, Cassie's hobbies include scuba diving, hunting, fishing and outdoor activities.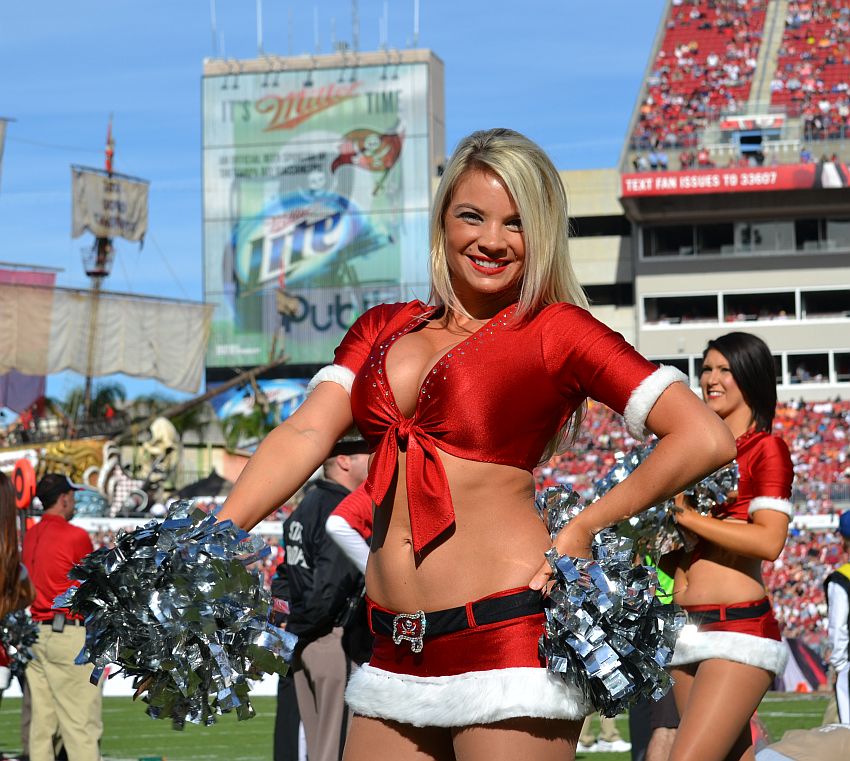 Five year veteran Lauren Spiers was selected to be the Buccaneer Pro Bowl representative. I was first introduced to Lauren via the 2006 NFL Network video "Making the Squad" a fascinating behind-the-scenes look at the TBBC. Lauren's 2 year old cute daughter actually stole center stage on that documentary. As a line captain this year Lauren has led her team in charity work for Tampa's "Home Children's Home".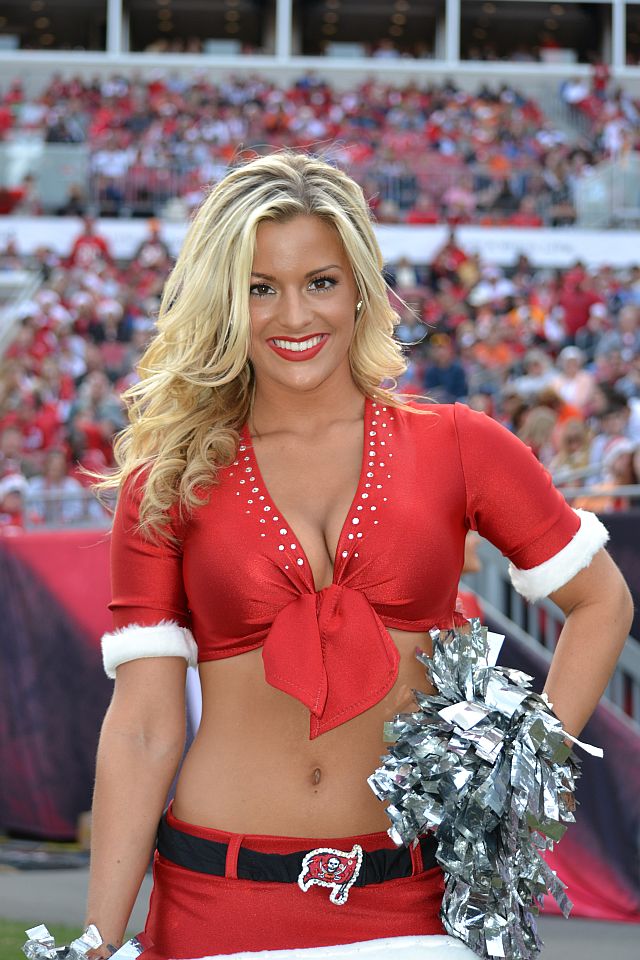 Tricia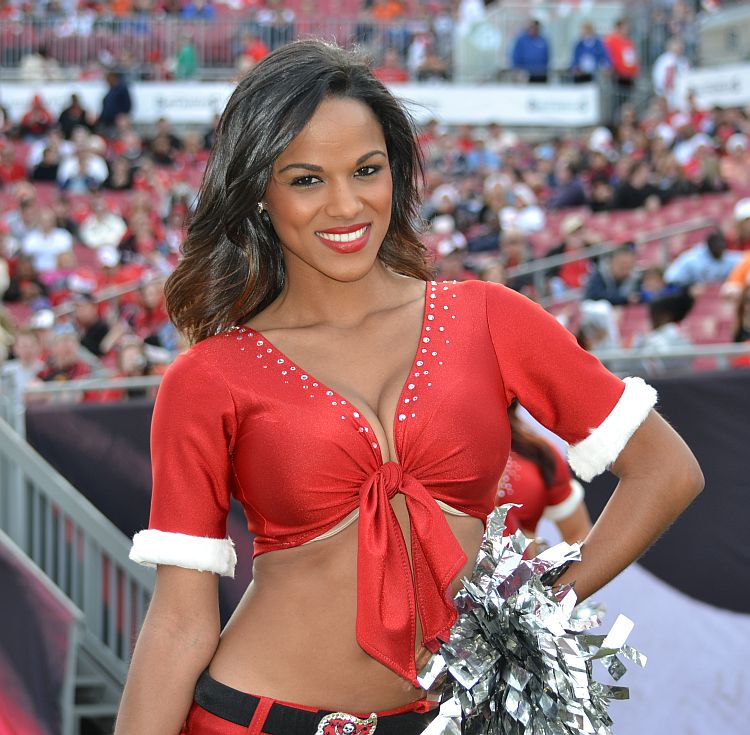 Geneva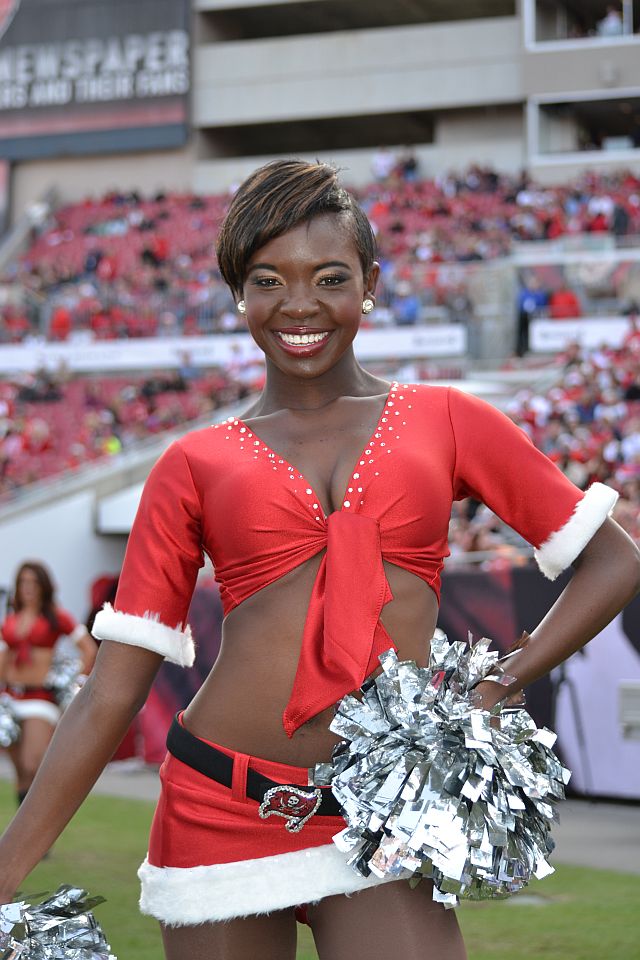 Manouchcar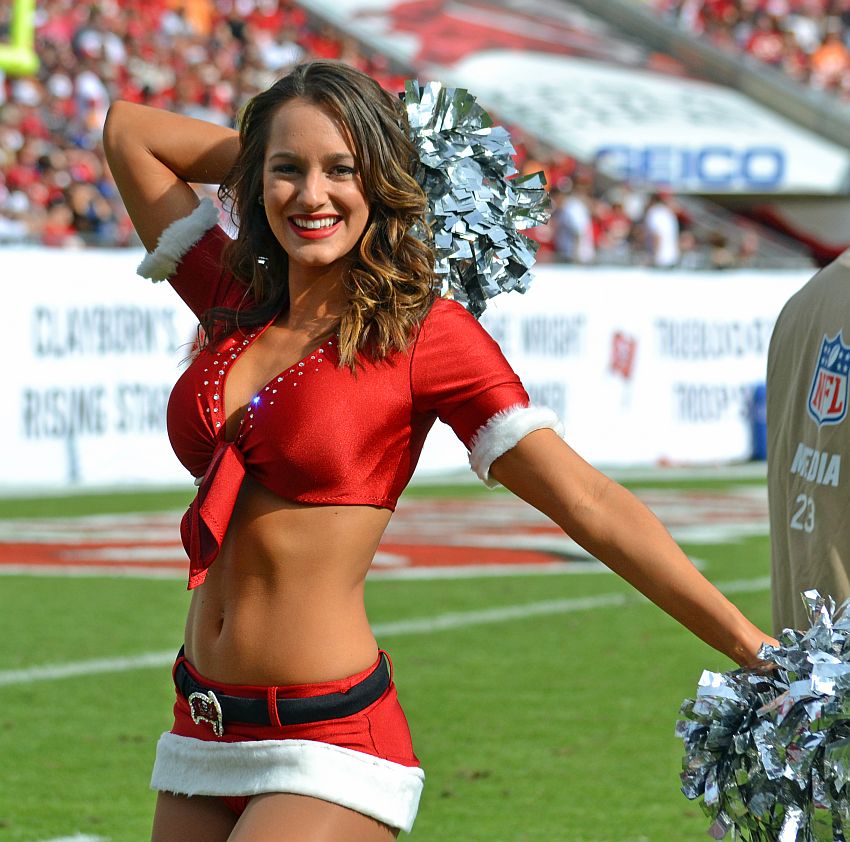 Rebecca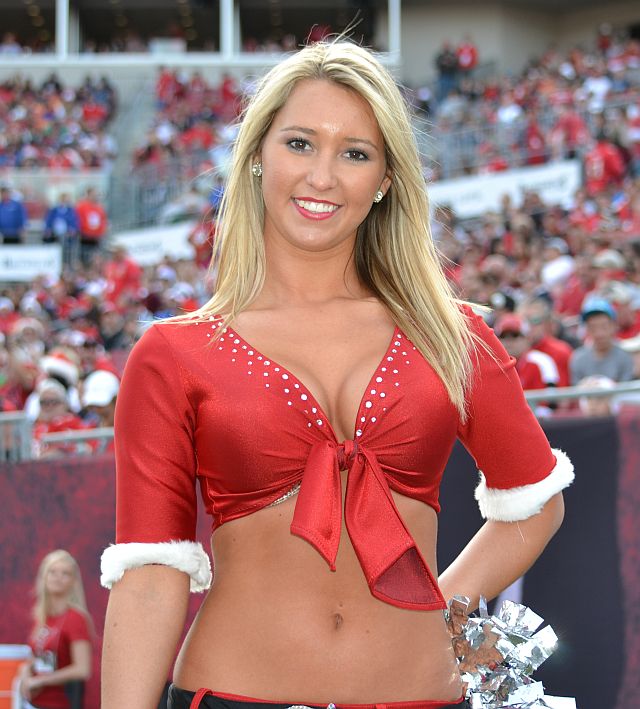 Elisa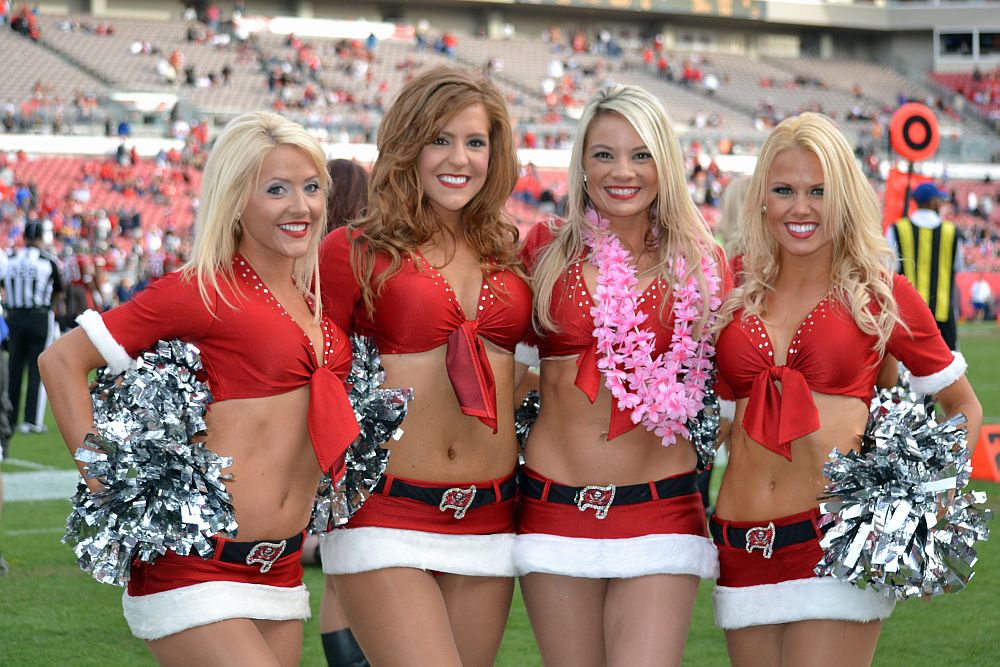 Captains: Kara, Paige, Lauren, Ashlee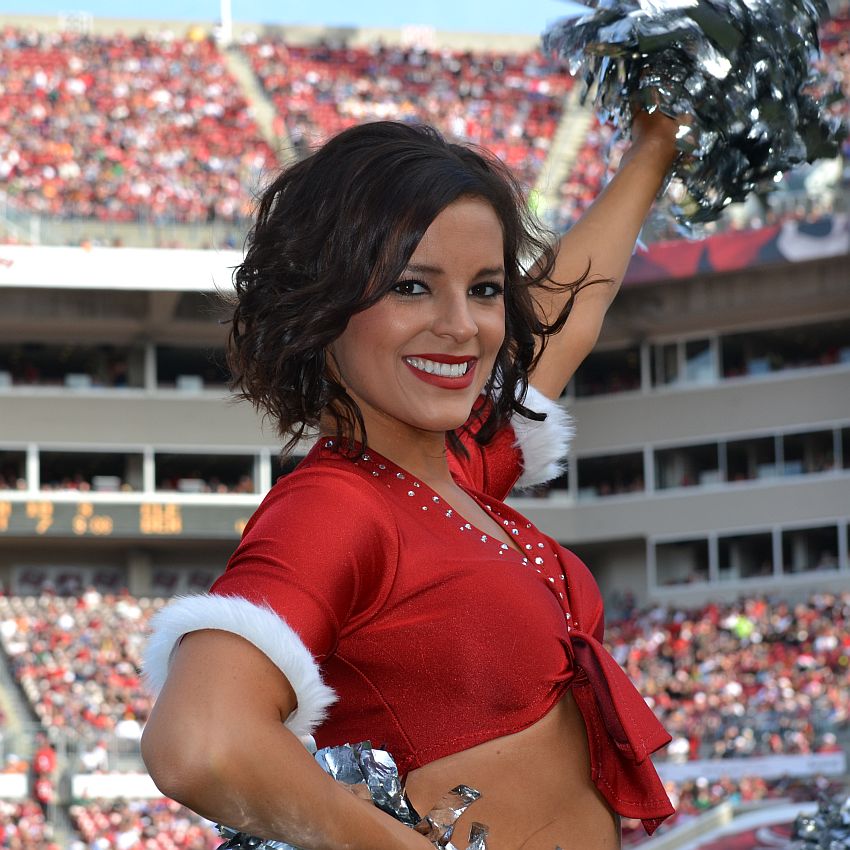 Jacqueline
Enjoy the photos of the girls in their Christmas outfits. Happy New Year to everyone.
[Bucs Cheerleaders Christmas Gallery]