Ah, preseason football!  It's what a football fan eagerly awaits, the start of another year of football.  Well, not exactly for me.  Preseason football is, in a word, terrible.  But as a season ticket holder, I pay full price for these less than NFL caliber football games.  So, I was more interested in checking out the new Charger Girl squad than the Charger's third and fourth stringers.  Let's see how the new squad shapes up.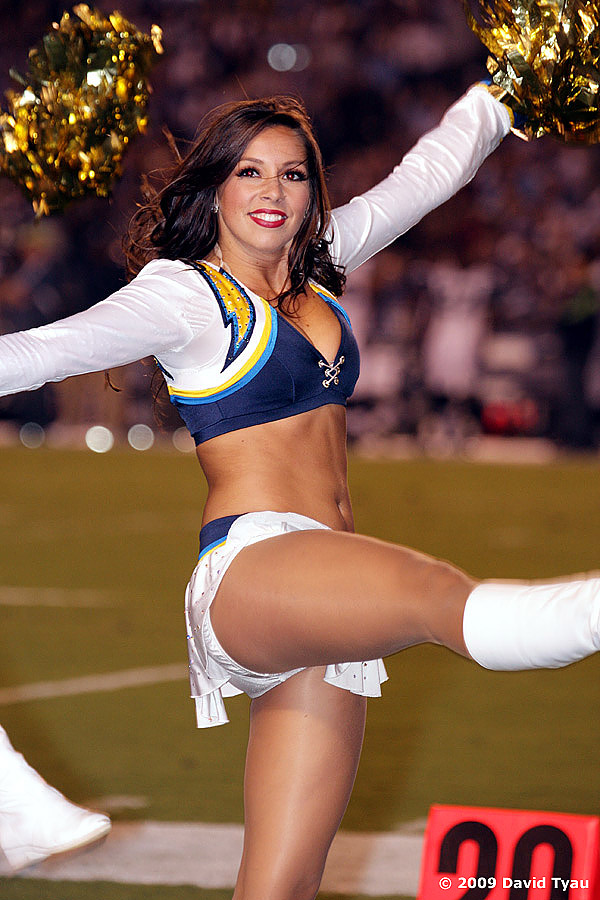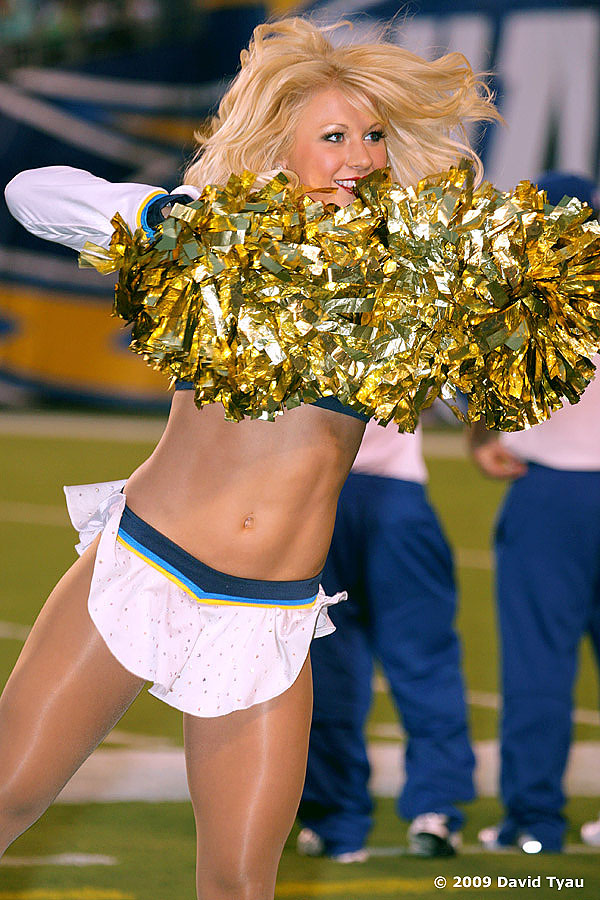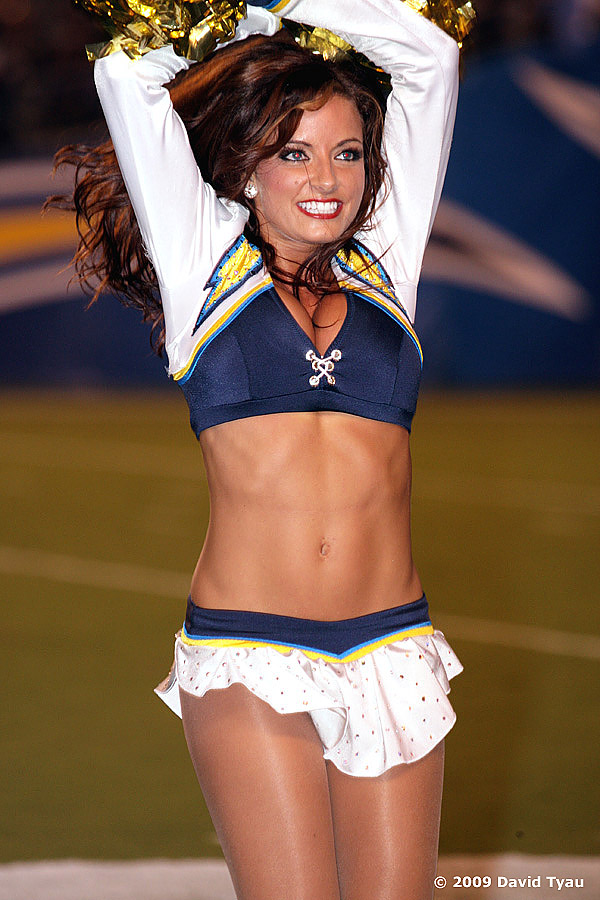 As a new season is upon us, let me introduce the 2009 Charger Girl Line Captains, Ashlie, Marlina, Marisa, and Tonya.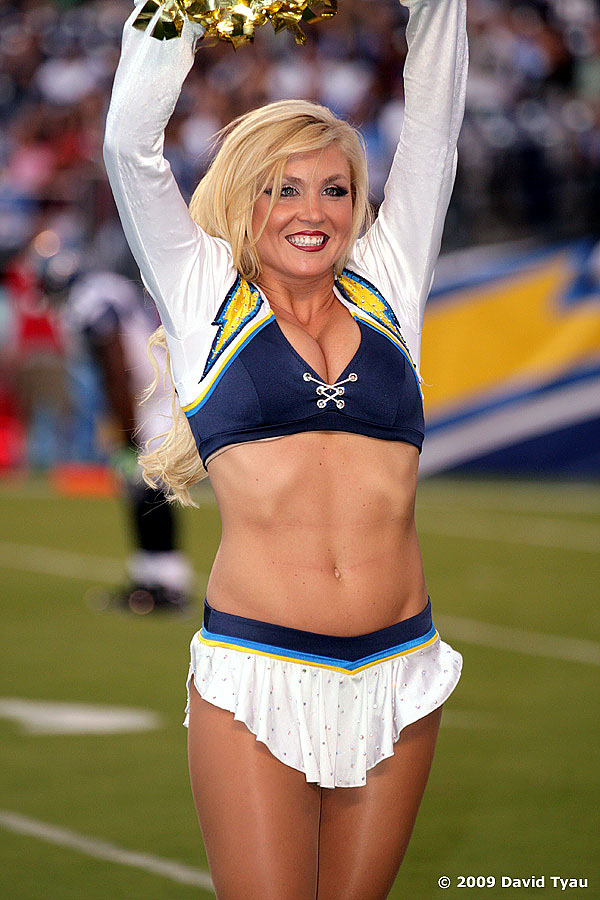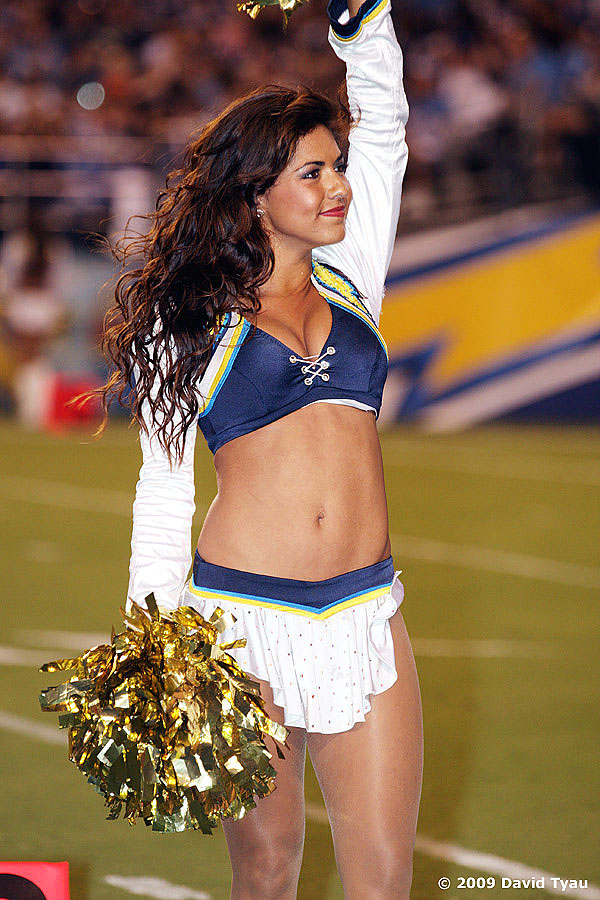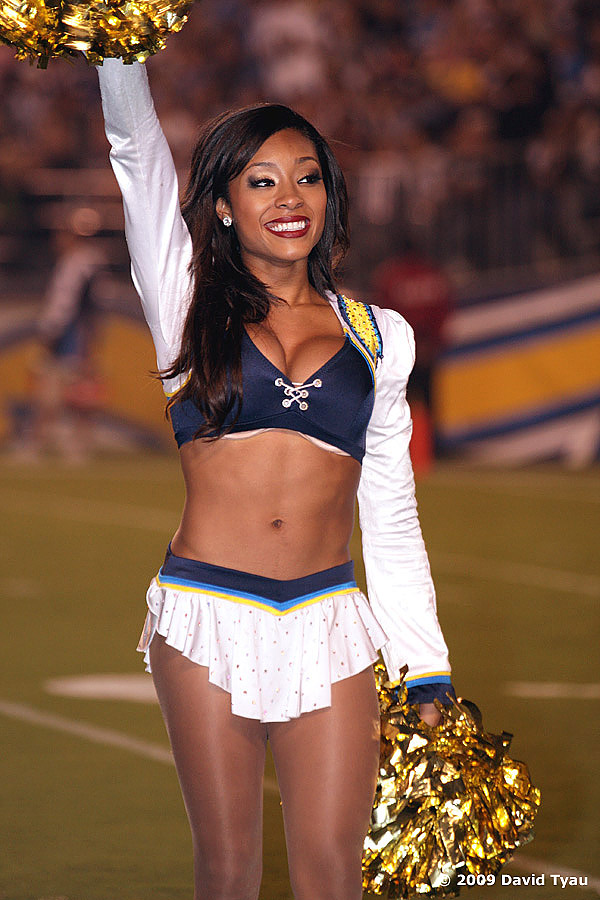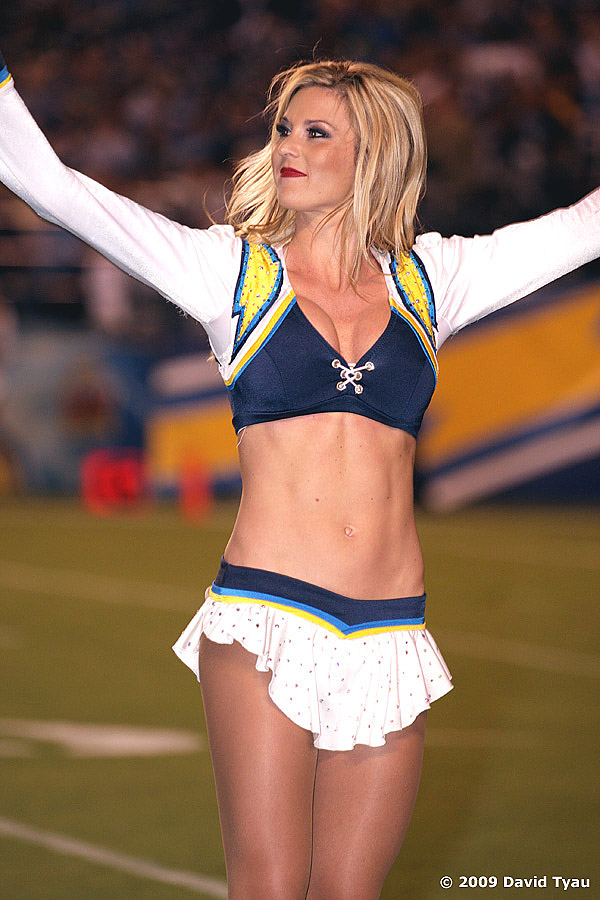 Last year, I introduced a new feature, the Charger Girl of the Day.  And this year, we will continue to recognize the Charger Girl who provided the most memorable photograph of the day.  Though I had a few to choose from, one image stood out.  Presenting this week's CGOTD, rookie Amanda.
Author's note:  a kindly reader pointed out that this lovely Charger Girl is actually named Victoria.  Unfortunately, I based my information on the Chargers.com original audition finals photo identification, as the organization has not updated their website with up to date Charger Girl bios.  Please forgive the confusion.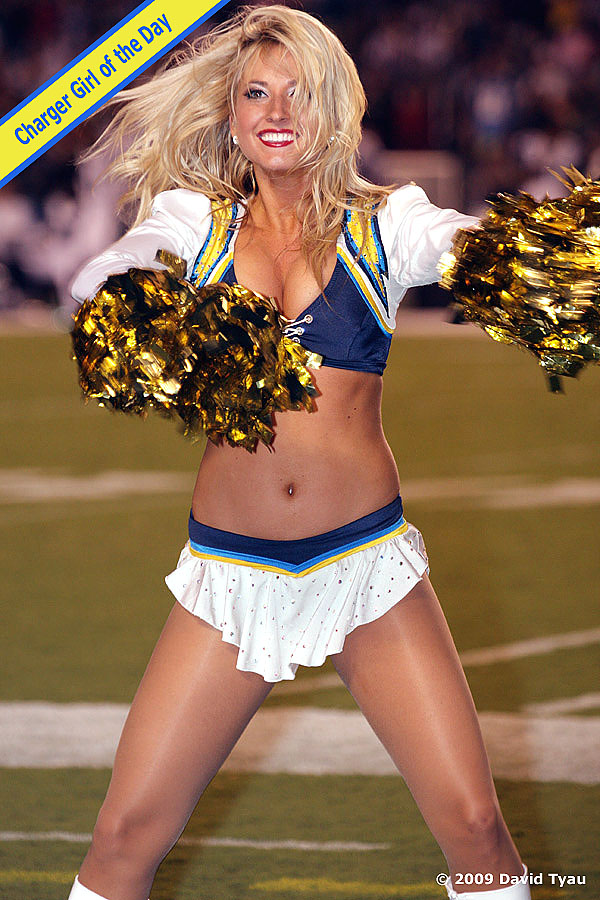 Let's begin the introductions with the returning Veterans: Brittany W, Heather, Giselle, Jacquelyn, Nicole L., Nicole M., Ashley, Michelle, and Vanesa.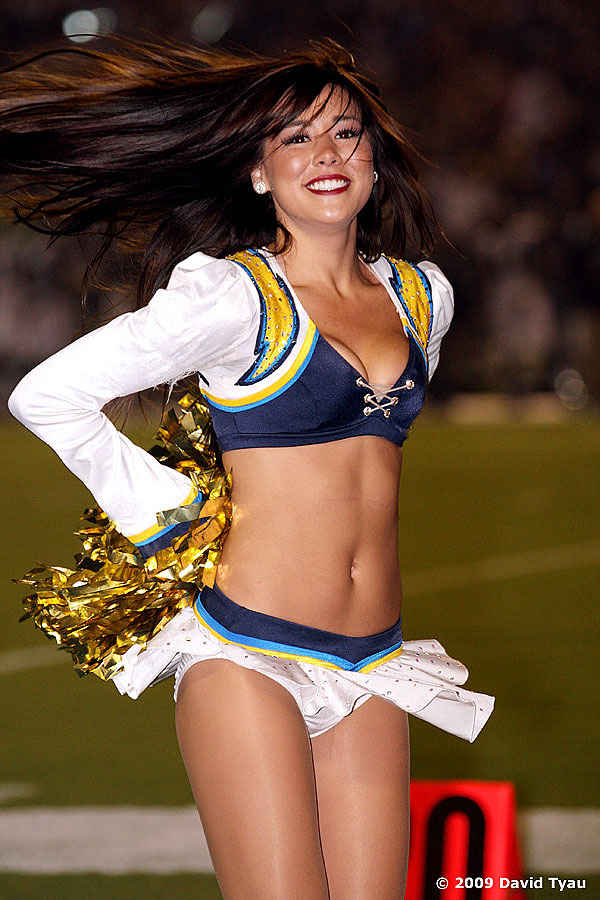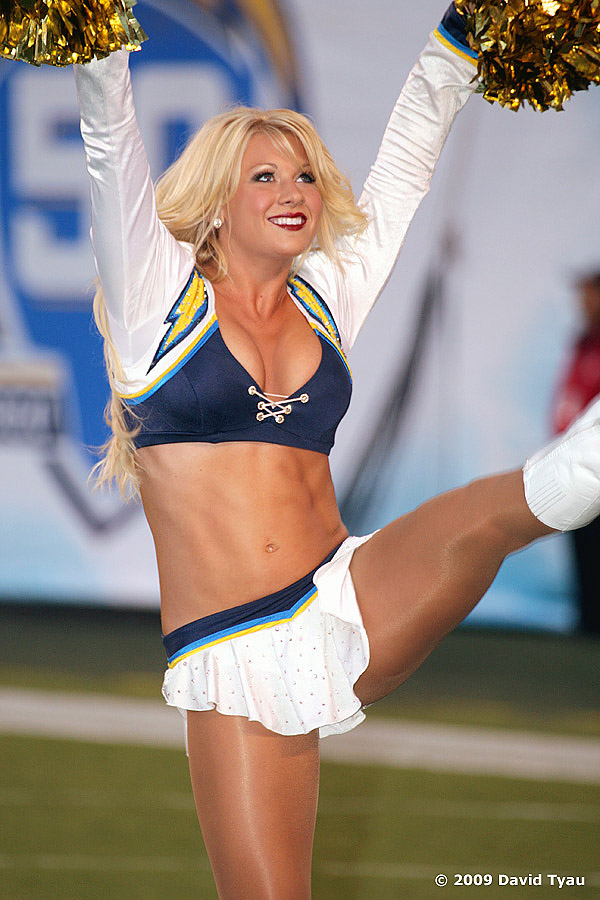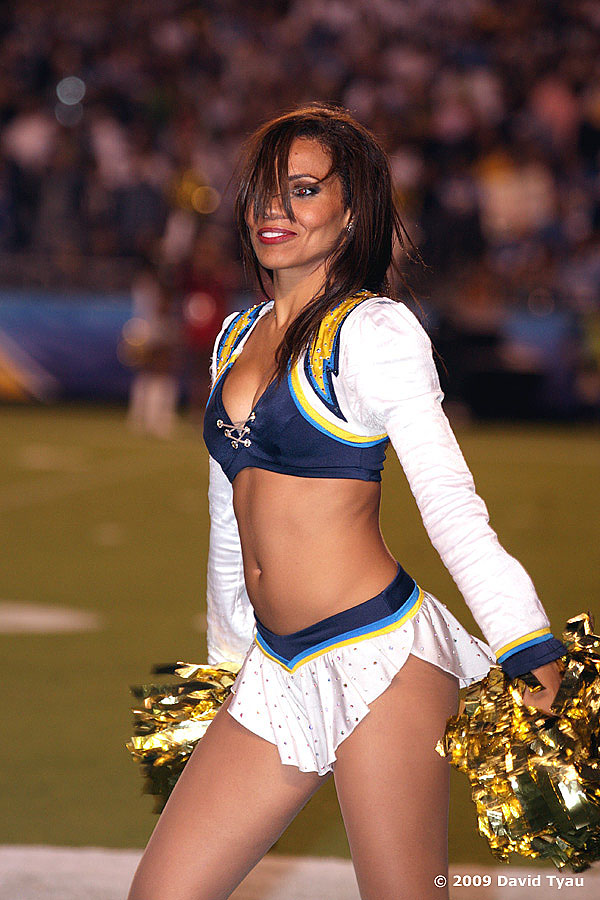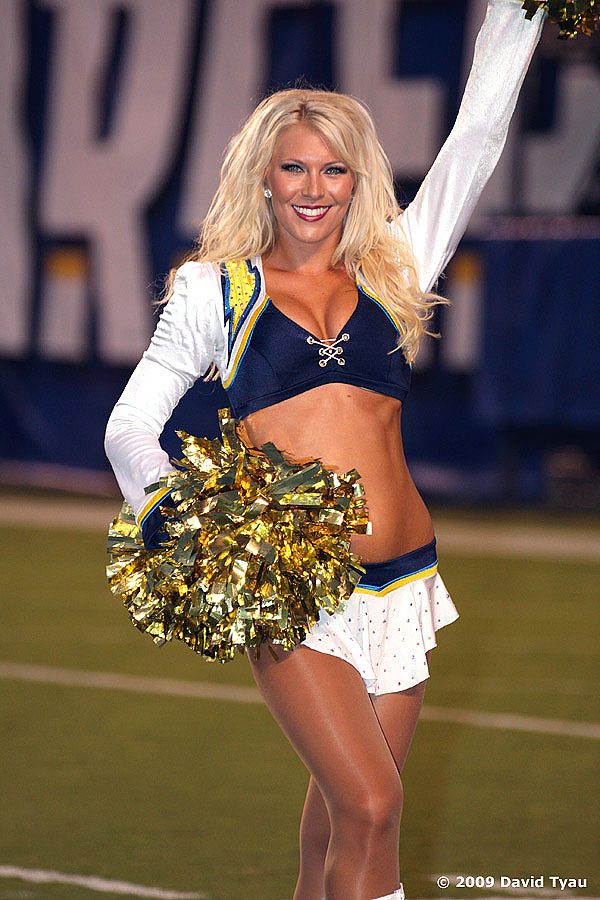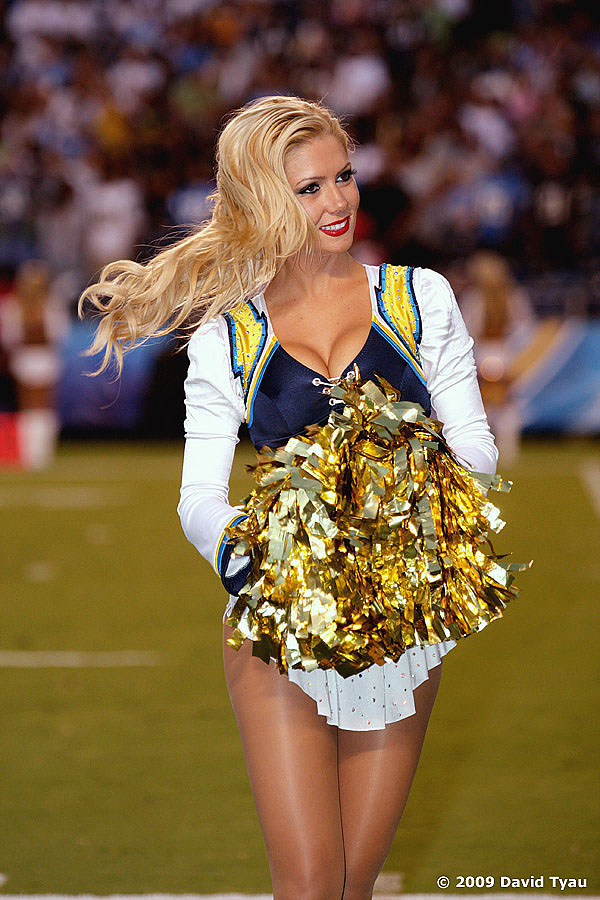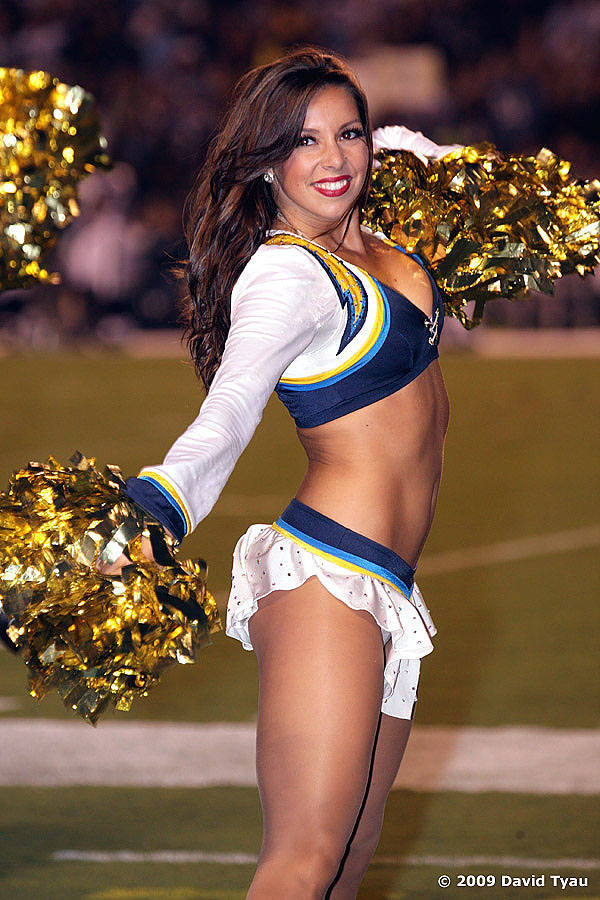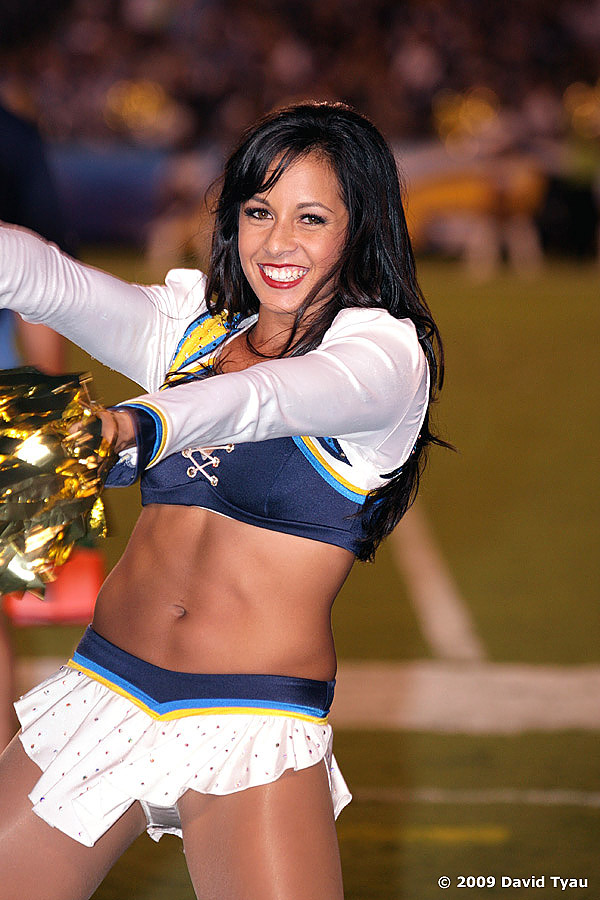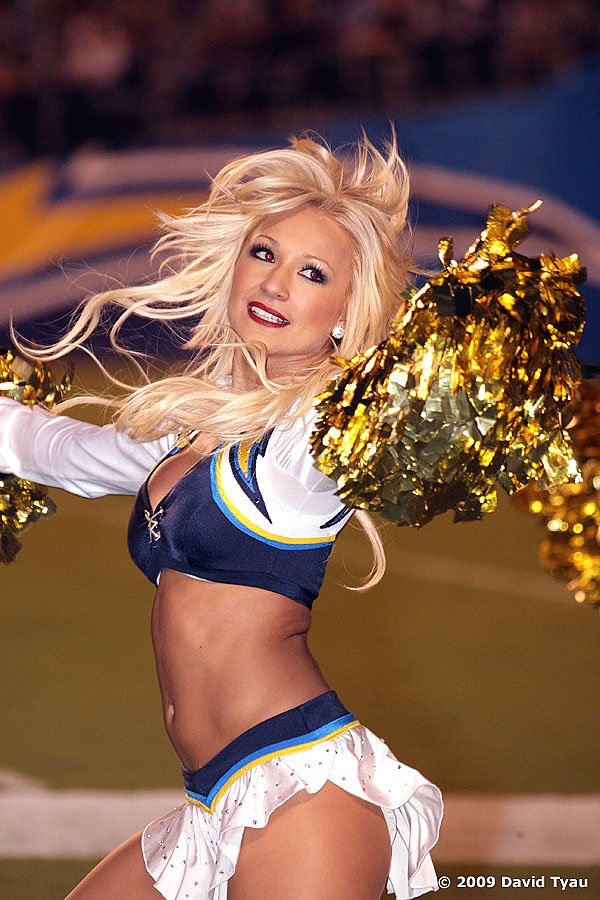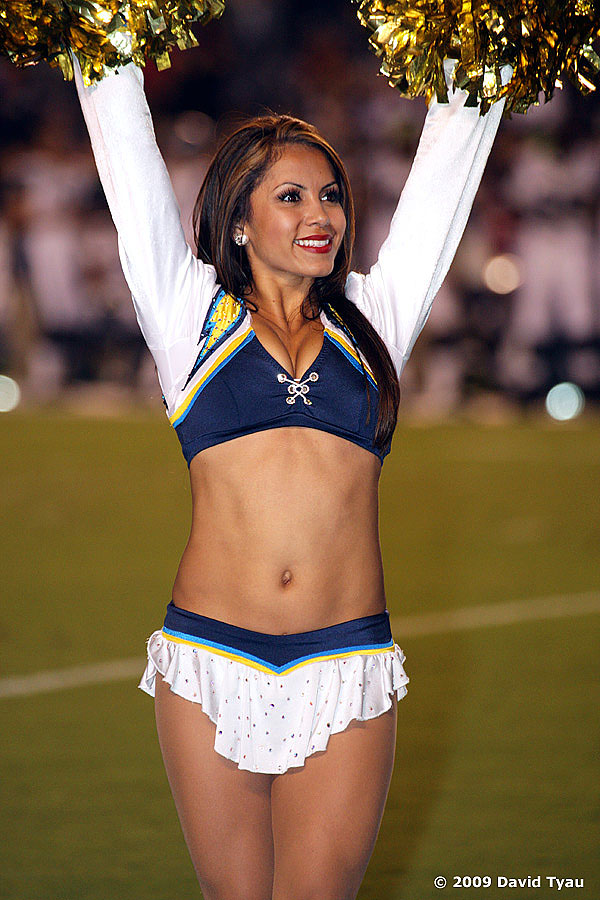 This year, there are thirteen rookie Charger Girls.  They are: Katherine, Lauren, Carly S., Belinda, Melanie, Tiffany, Amanda, Natalie, Kimberly, Andrea, Brittany R., Emily, and Kate.  Unfortunately, I did not see Kate on the sidelines, so there is no photo of her.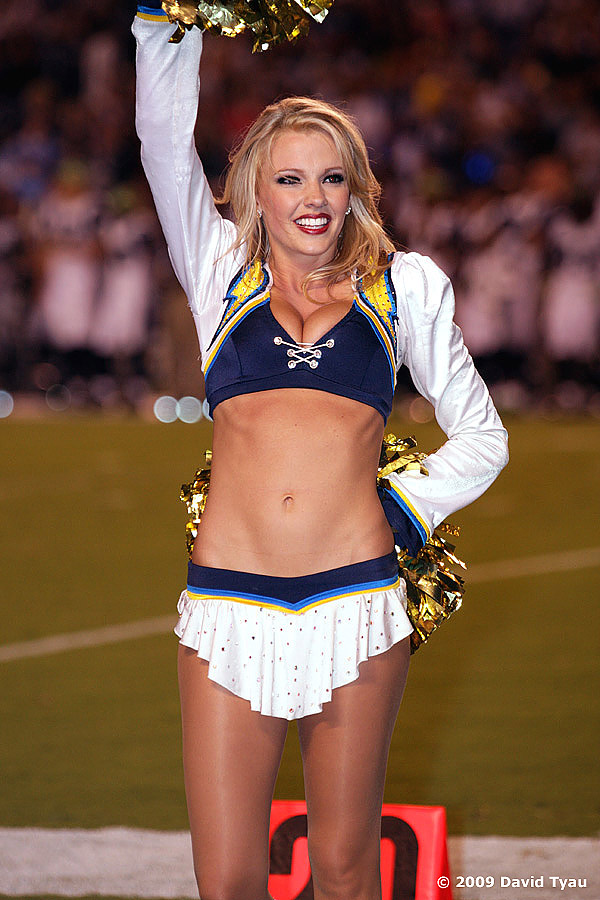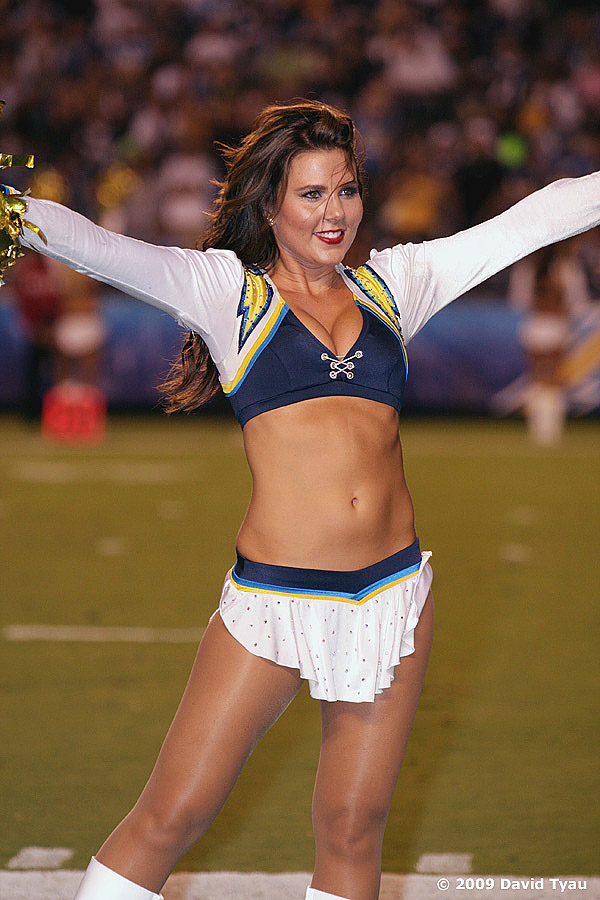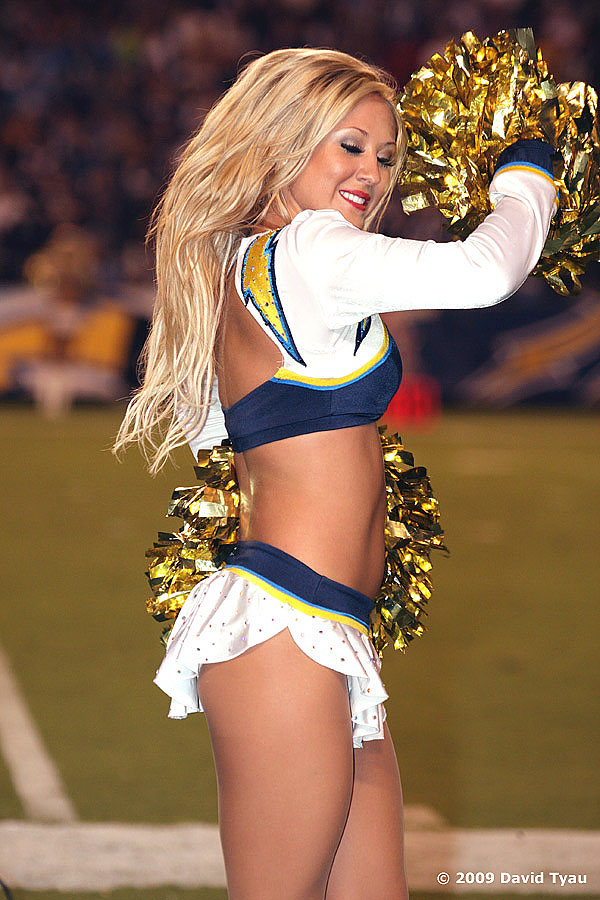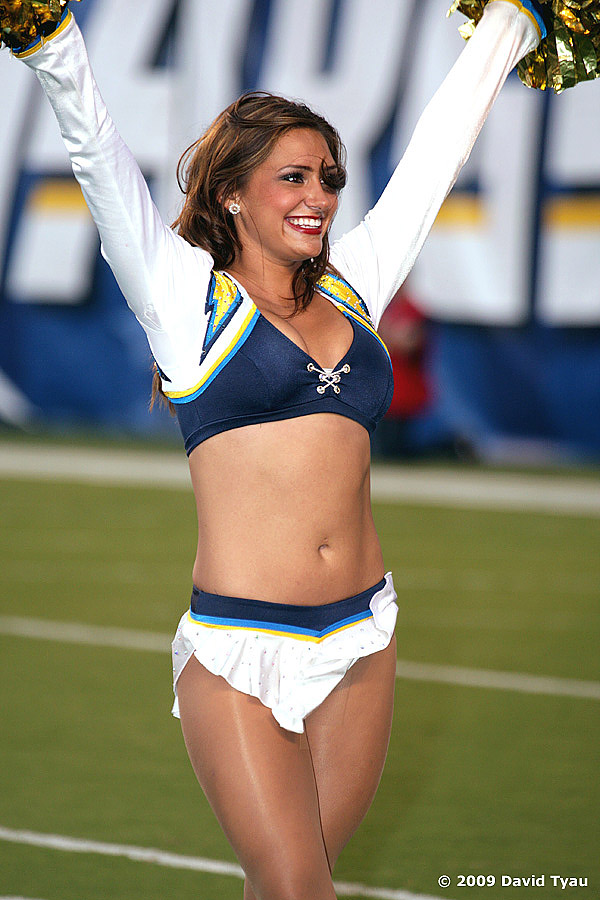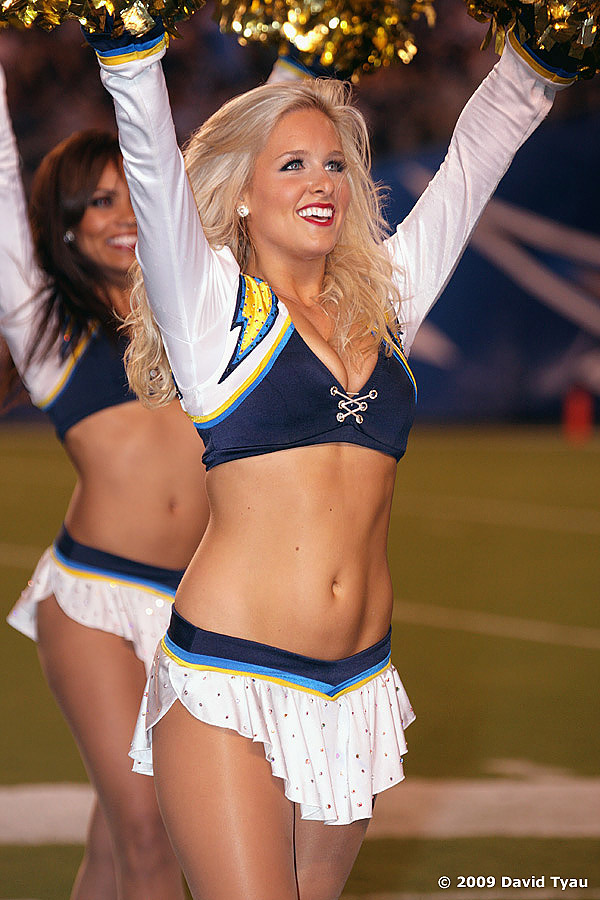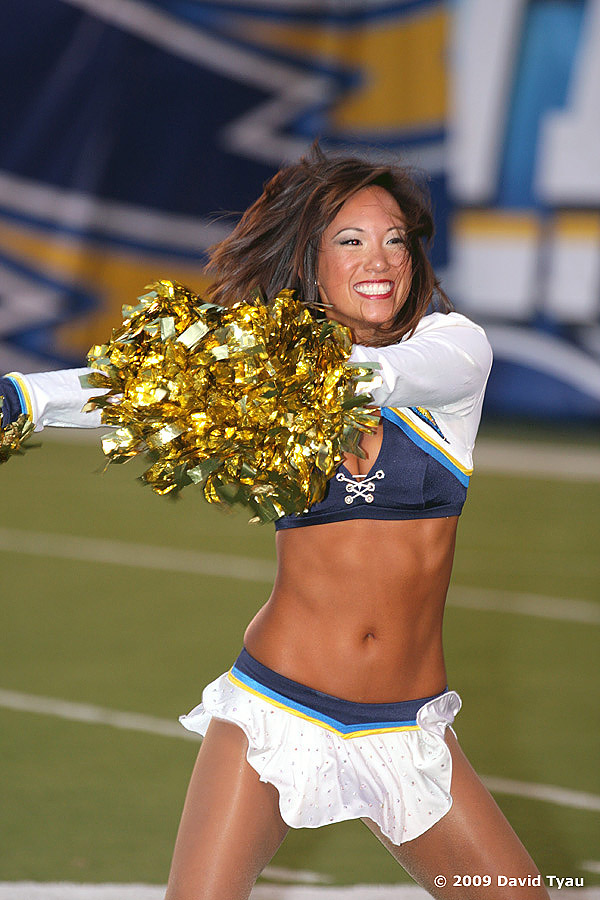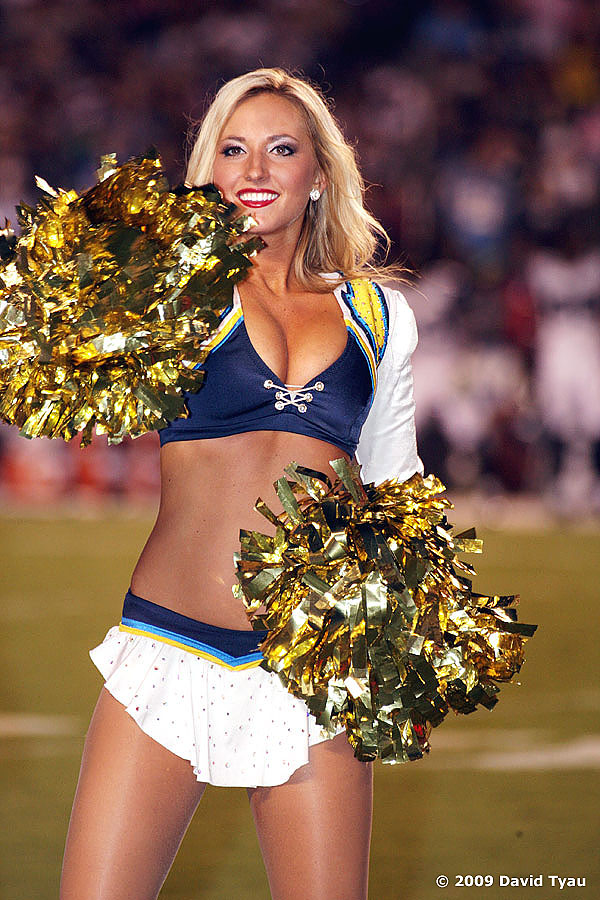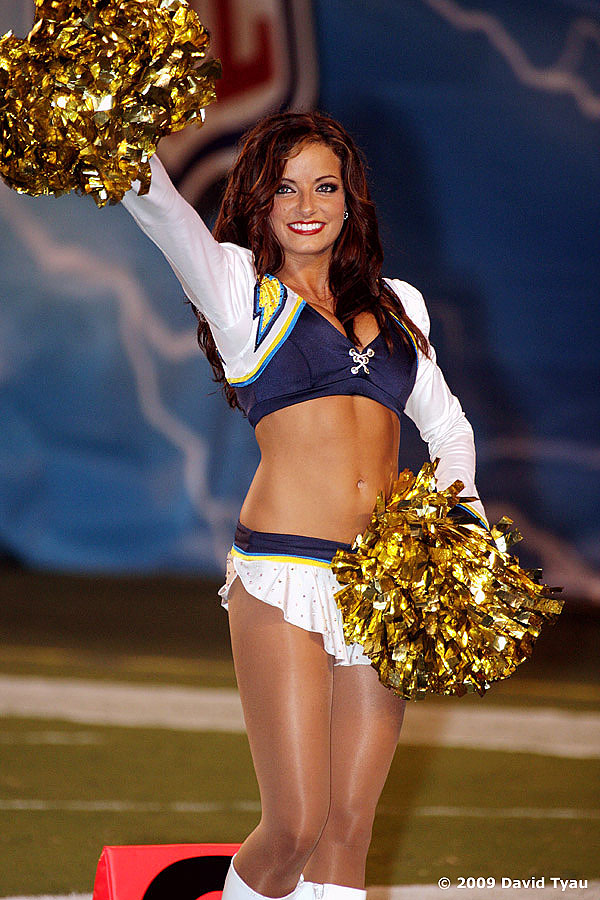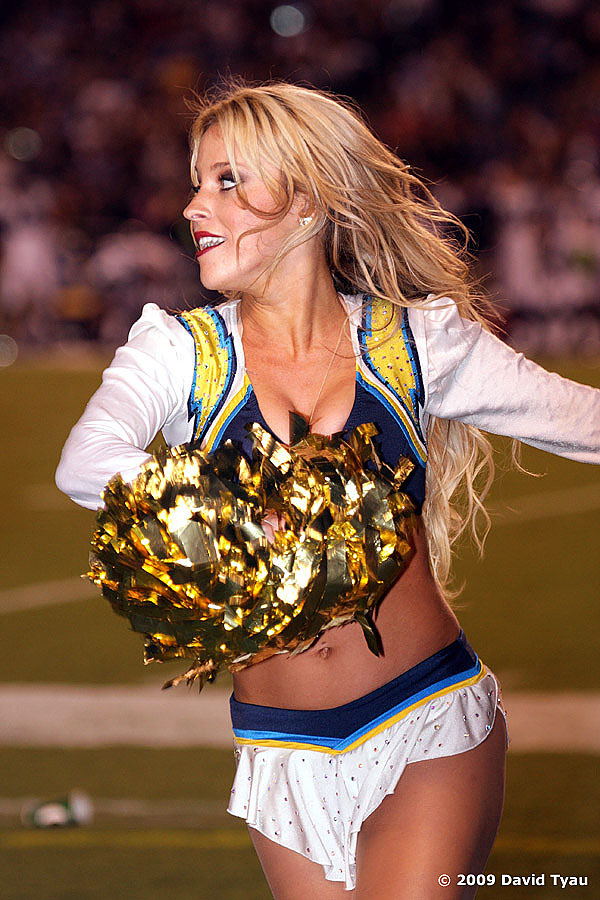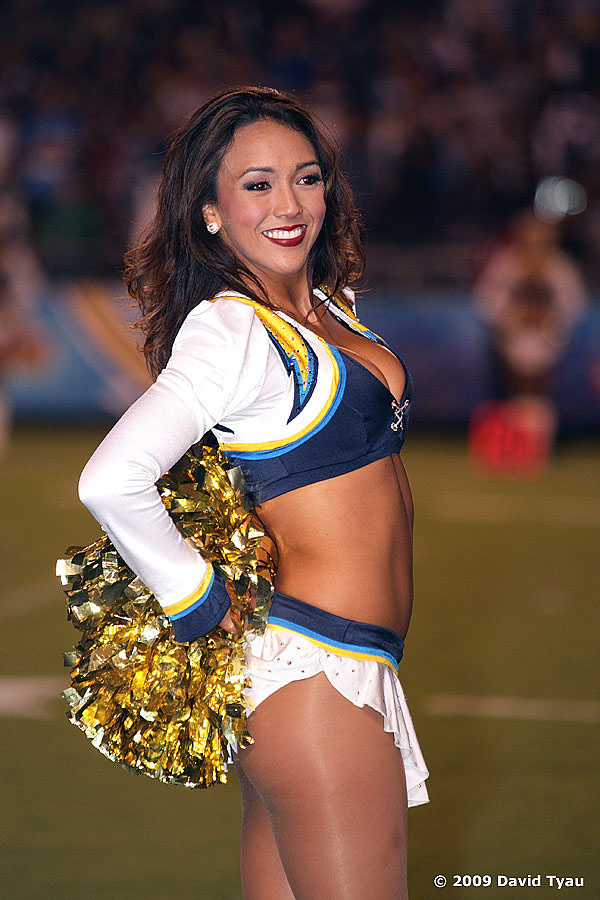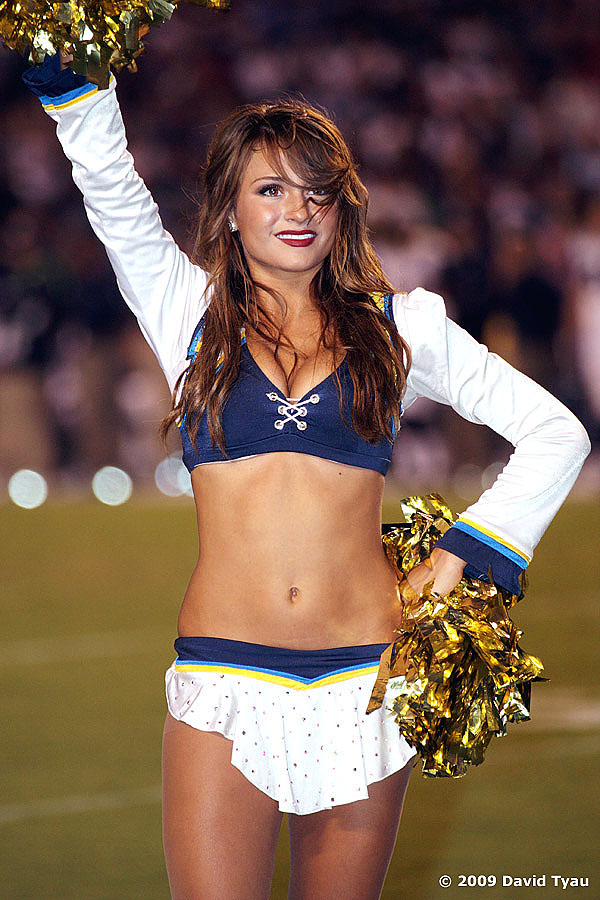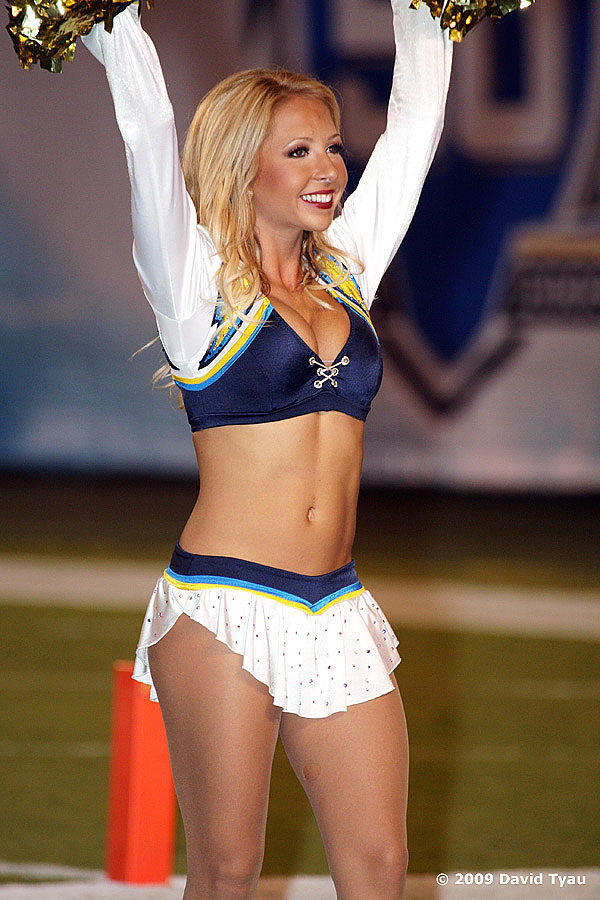 And we have two former Charger Girls making a return appearance on the squad, Carly N. and Casie.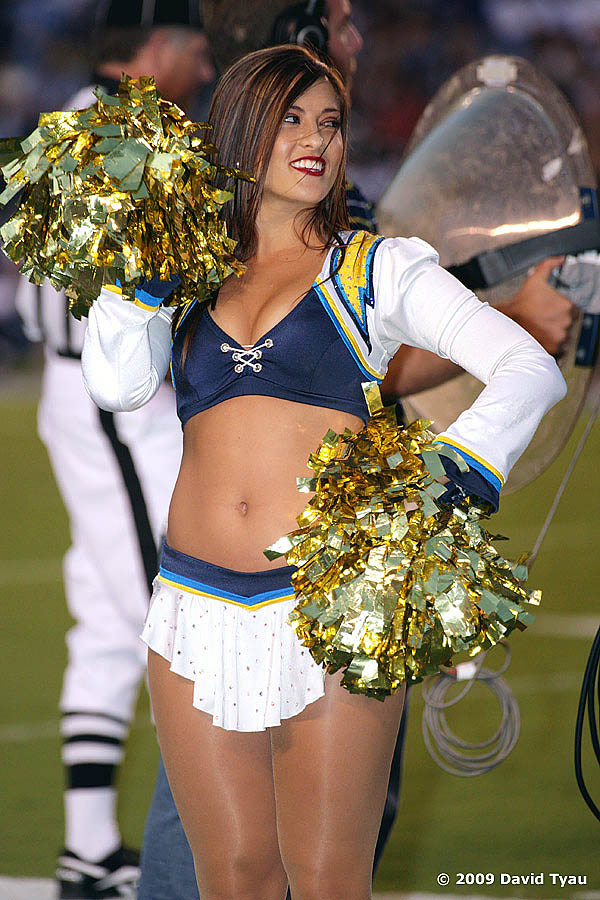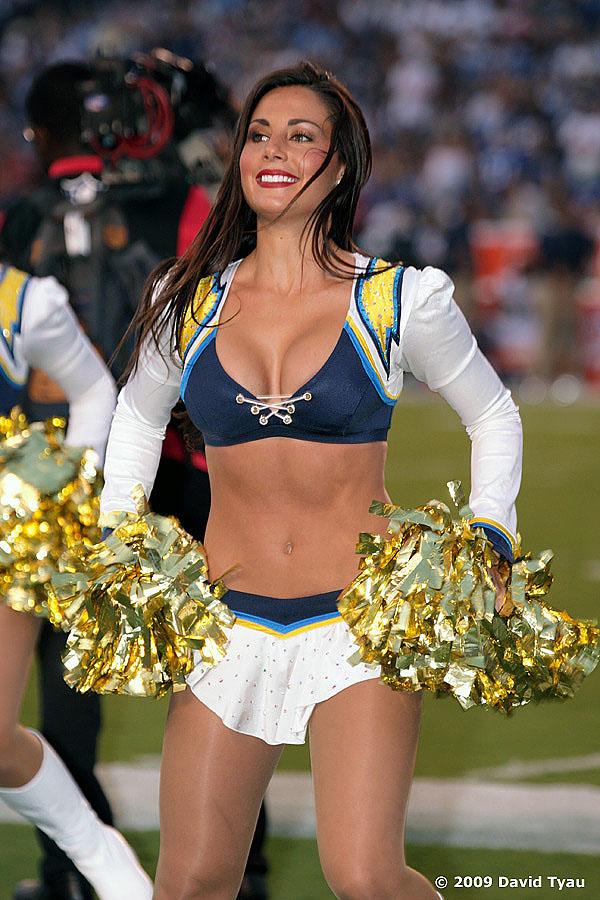 You may remember Casie from the NFL Cheerleader Playoffs a few years ago.  She and Shantel won the whole darn thing!  Glad to see her back in the uniform.
Well, a new NFL season is upon us and I am eagerly awaiting the start of the regular season, when we get to see some real football.  But for now, I'll have to content myself and pass the preseason by watching some real cheerleading.  Go Charger Girls!
For more Charger Girl articles and photos, check out my new Charger Girls blog, The Hottest Dance Team in the NFL.