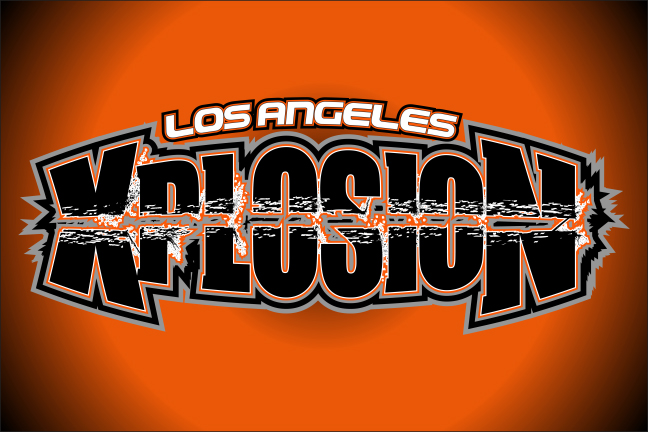 A new dance team is coming to the City of Angeles! The National Spring Football League (NSFL) is a brand new professional outdoor football league that will begin play in the Spring of 2014. The inaugural season will include twelve teams.
March may seem like eons away, but it will creep up on us fast, and there's a lot to get done. One of the first items on the agenda for the For the LA Xplosion is to host auditions for the brand-spanking-new
Los Angeles Xplosion Dancers!
Under the direction of crazy-talented dancer/choreographer Vanessa Martin, (fierce!) and sponsored by International Dance Academy Hollywood, this NFL-style dance team will bring entertainment and excitement to halftime at Citrus Stadium in Glendora, CA. The dancers will also represent the Xplosion off the field and in the community. If you want to take your dance career to the professional level, this is your chance!
AUDITION DATES
Open call: Saturday, September 14, 2013, 9 am
Finals (invitation only): Sunday, September 15, 2013, 9 am
Parking is on the street, so plan accordingly. (You know how it is around here. You may have to walk a bit)
LOCATION (both rounds)
IDA Hollywood
6755 Hollywood Blvd., Suite 200 Los Angeles, CA 90028
PREPARATION
Walk-ins are ok, but do yourself a favor and email Vanessa for the forms in advance
Bring your strongest hip hop and jazz skills, and bring those high kicks. (Start stretching NOW.)
Wear booty shorts and a bra/sports bra top
Bring your headshot and ID to prove you're 18+
For more info, questions, or registration forms, email: vmartin@laxplosion.net.
---
Those of you who don't live in Southern California, keep your eyes peeled for audition notices for the other 11 teams:
Arizona Racers (Phoenix, AZ)
Boston Freedom Fighters (Boston, MA)
Florida Tide (St. Petersburg, FL)
Georgia Blaze (Atlanta, GA)
Kentucky Thoroughbreds (Lexington, KY)
Ohio Pride (Columbus, OH) Dublin
Oklahoma Wolves (Tulsa, OK)
San Antonio Defenders (San Antonio, TX)
San Jose Rush (San Jose, CA)
Texas HeatSeekers (Houston, TX)
Virginia Beach Stingrays (Virginia Beach, VA)
Four additional teams will join the league in 2015:
Arkansas Renegades
Las Vegas Gold
Portland Aggression
Rhode Island Navigators