TLC's new Online Dating Makeover Show!
Do you have a friend that has the worst experiences while online dating? Does she never meet the right guy?
TLC is looking for women between 30-40 who want to revamp their profile and refresh their look in order to get paired with better matches online.
All applicants need to be within driving distance of NYC.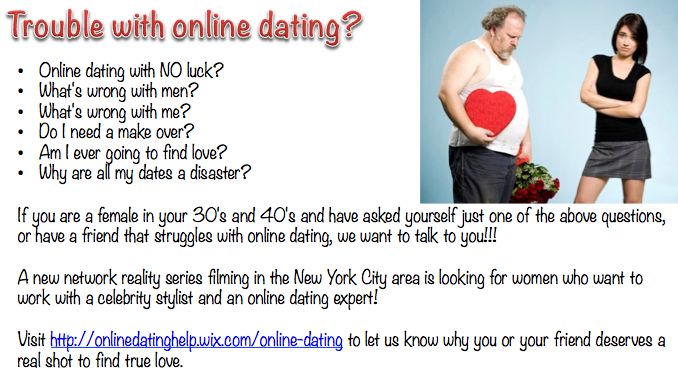 ABC is looking for a GREAT family for a new cooking competition!
Do you ever go round and round with your Mother in Law in the kitchen? Are family gatherings always stressful for you when it comes to preparing meals? Do you think it's time for your husband to really decide if his mom or you is the better cook?
If you are interested in applying for a new ABC family cooking show – and fit the above description, please email a family photo, contact info, and your best family kitchen story to brandy@janestreetentertainment.com
Family members can be located anywhere in the US.