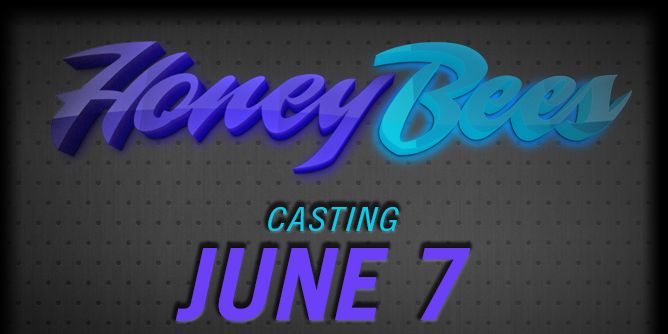 2014 HoneyBees Auditions
Saturday, June 7th
Time Warner Cable Arena
Registration begins at 9 pm
Auditions start at 10pm
Requirements
Must be at least 18 years of age by June 7th, 2014 (must present valid ID)
Must have graduated from high school or received G.E.D.
Must have proper audition attire and footwear
You must be available every night during the week of boot camp (June 8th-June 15th)
Audition Day Tips:
Come dressed in your Hornets inspired dance gear. Show off your love for the Hornets in purple and teal! Must include a midriff top and shorts and non-marking shoes
Bring a warm up suit or cover up. Restrooms will be available but there will be no formal changing area
Concession stands will NOT be open, bring your own snacks and water

Frequently Asked Questions:
What should I do to prepare for Tryouts?
We suggest attending one of our prep classes to prepare you for the audition process
Do I need to have formal dance training?
No, you don't know need to have any formal dance training. Dance skills are recommended but the judges will be looking for other qualities such as physical fitness, entertainment factor, and personality
Can my friends and family come to auditions?
Yes! Our open audition is open to the public so your friends and family can support you for round 1. Buzz City will be alive and supportive that night to start our new era of HoneyBees.
What do I need to wear to auditions?
Middrif top and shorts with a "Hornets" vibe. Outfit should utilize Hornets colors. Be creative, be sexy, and show your love for Buzz City. Must wear non-marking soled shoes. Tennis shoes or dance shoes recommended.
How should I wear my hair and make up?
Please come with your hair styled and your makeup on.
Will there be compensation?
Yes, HoneyBees are paid for home games, appearances, and rehearsals.
What is the time commitment and is this a full time job?
This is a part-time job, all HoneyBees must either have another full time job or are taking classes. Dancers must be able to commit to a full NBA game schedule as well as 2-3 rehearsals per week from August 2014 – May 2015. If you are unable to commit to rehearsals and games you should not audition
What are some of the perks of being a HoneyBee?
Exciting photo shoots, international travel, team-building events, opportunity to participate in charitable events, tickets to Hornets games, just to name a few!
What other dates should I be prepared for in June?
You should be prepared for the entire 8 days of Bootcamp (June 8-15th). You should also be prepared to attend events on the following dates: June 19th, June 23rd, June 26th, and June 27th-29th
If you have any further questions, please email HoneyBees Coach Brandii McCoy at ladycats@bobcats.com
Follow the Lady Cats on Twitter and Instagram for tips and tricks leading up to tryouts @theladycats