ATTENTION LADIES: Ever want to be a performer on the sidelines of your favorite Sports Team?  Well come find out what it's all about!  Get audition ready with Alumni Pro-Team Dancers Marlina Moreno and Katrina Jo with Game Day Pros!
Registration begins June 23rd!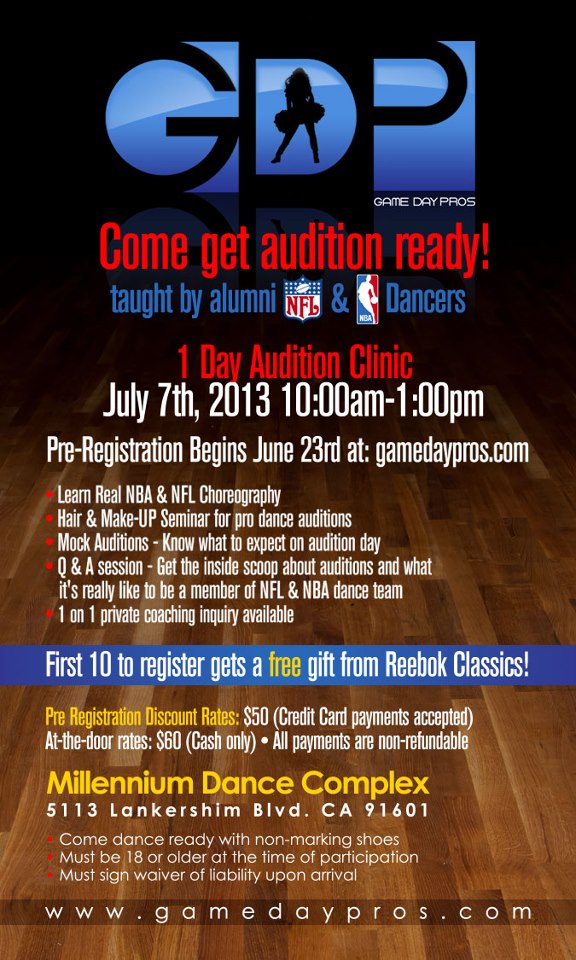 Game Day Pros was founded with a mission to mentor aspiring NFL, NBA and Arena performers.  There is much more to becoming a professional cheerleader and dancer for the sporting industry than meets the eye, so equipping you with ALL the tools for audition success is our primary goal.  Providing exclusive-inside information about what it really takes to make it on the sidelines is what sets GDP apart.
So whether you're looking to brush up on your sideline moves, find the perfect audition outfit, or maybe just see if becoming a part of a team is for you…GDP promises to keep it authentic and help make the most out of your audition experience.
www.GameDayPros.com
Twitter: @GameDayPros