Click here for the gallery on DallasNews.com!
There are a couple of familiar faces here.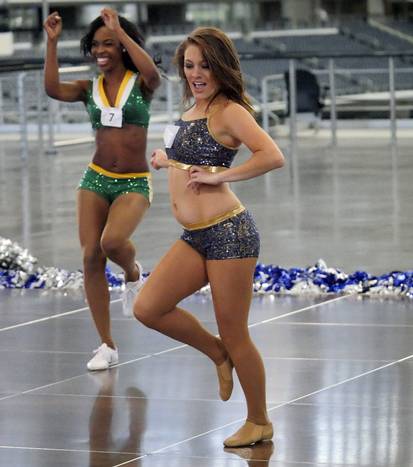 Anncell (in green) danced for the San Antonio Spurs, the Los Angeles Lakers, and (the soon-to-be defunct) Chivas USA. (Full disclosure: she's a personal friend. Congrats on making finals – woo hoo!)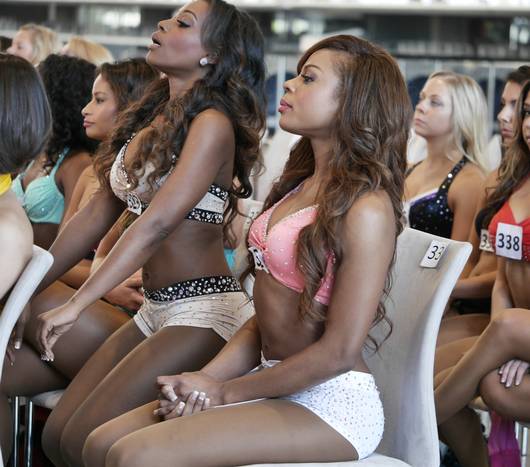 Jovann (in nude/beige) danced for the Oakland Raiders, San Francisco 49ers, Texas Legends, Texas Revolution, and San Francisco Demons (remember the XFL?). In fact, now that I think about it, she might be eligible for our "Decade of Dance" club.