Final auditions for the Miami Dolphins Cheerleaders took place last night at the Miniaci Theater at Nova Southeastern University. 81 finalists, including 34 veterans from last year's team, competed for spots on the squad. When all was said and done, 36 were chosen: 13 rookies, and 23 veterans.
Click here to see who made the team
Click here for photos on the Dolphins Cheerleaders website
Click here for photos on BrowardPalmBeach.com
Click here photo from the Miami Herald
Congratulations ladies!
Here's your rookie class: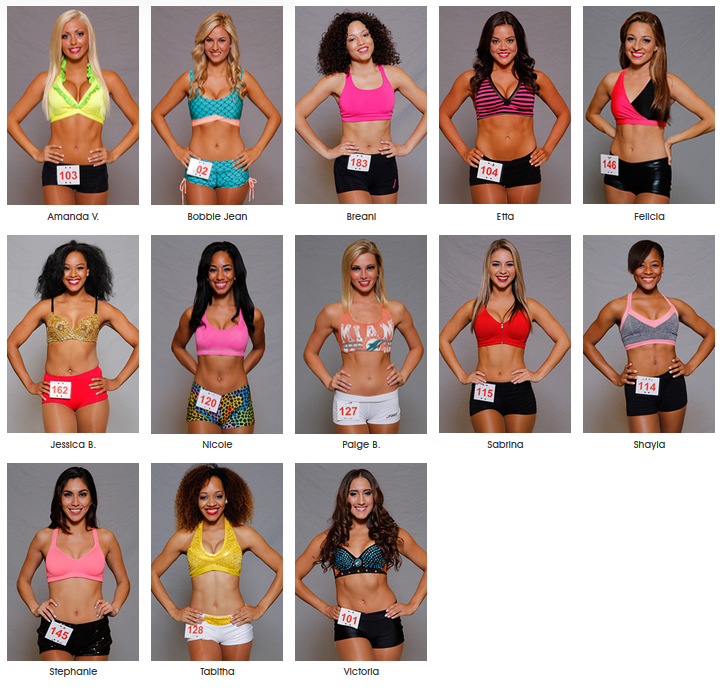 Interesting factoid: among them are four members of the now-defunct Florida Panthers Ice Dancers (Amanda, Bobbie Jean, Etta, and Paige B.)