To recap – Three sets of cuts on Saturday. Sunday afternoon started off with a photo shoot in bikinis and audition outfits. There were no cuts after the photo shoot and now the last phase begins.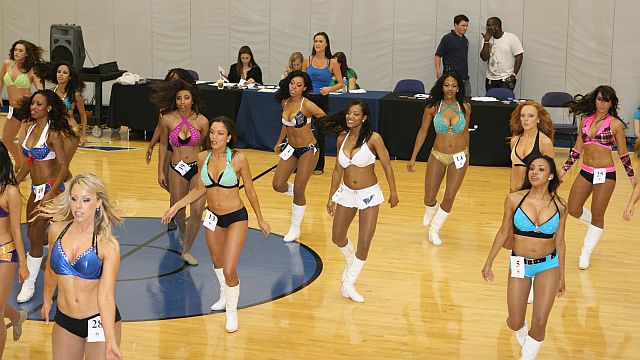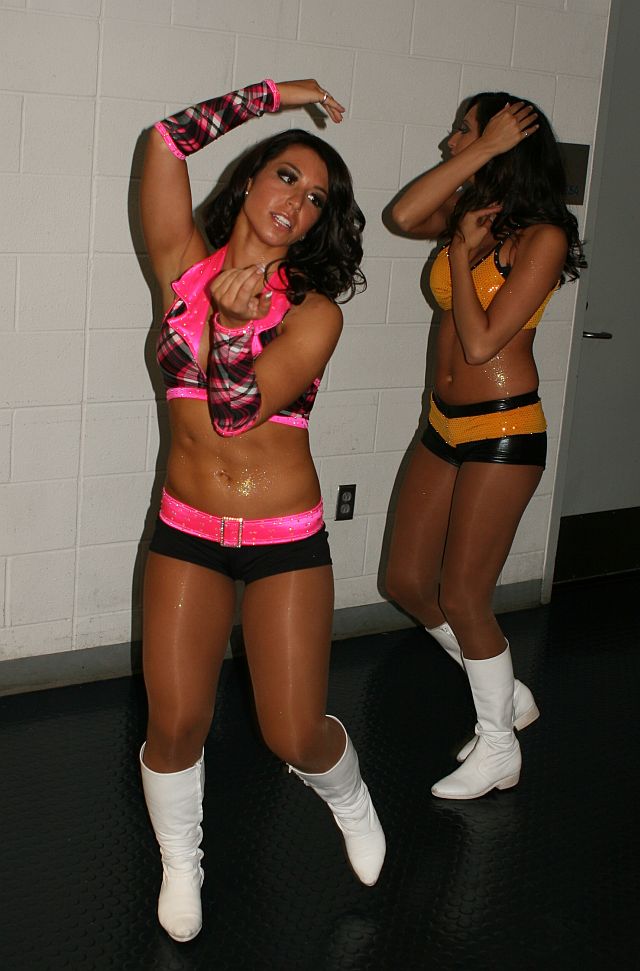 Actually, the WNBA Washington Mystics had the practice court until 2:30pm, so after the photo shoot there was a little impromptu rehearsing in the hallways of the Verizon Center.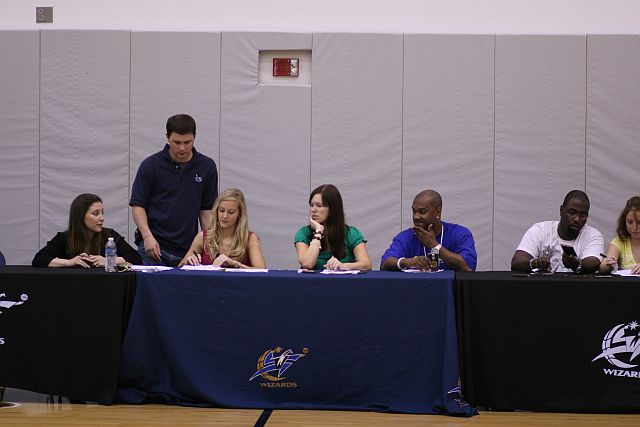 Once again the judges watched the candidates perform the dance routine…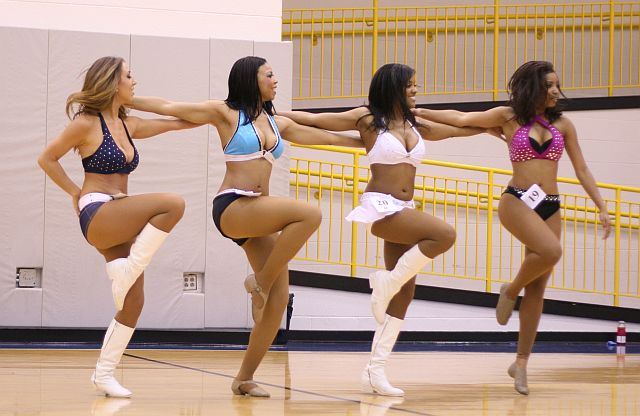 …and kickline that were taught on Saturday.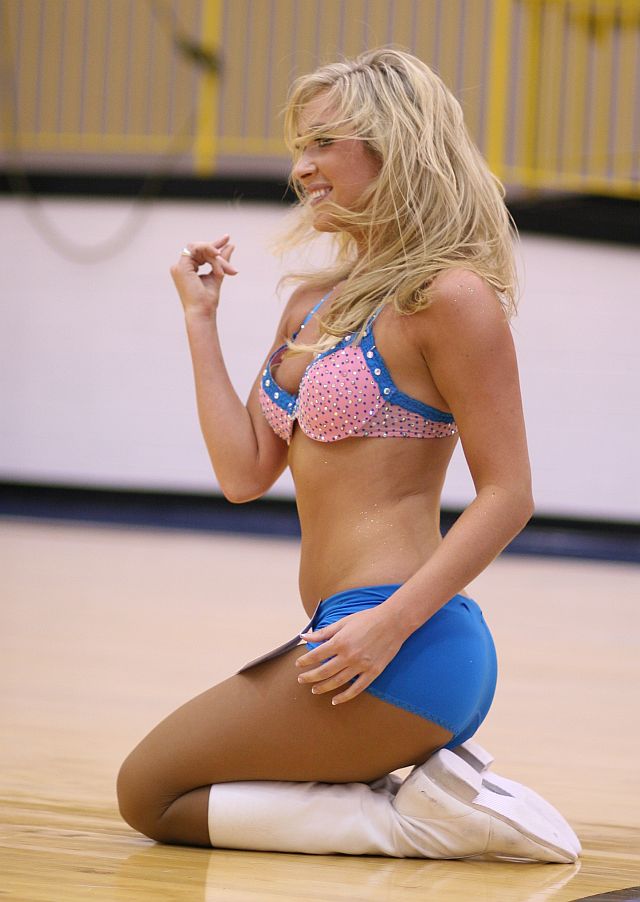 Dawn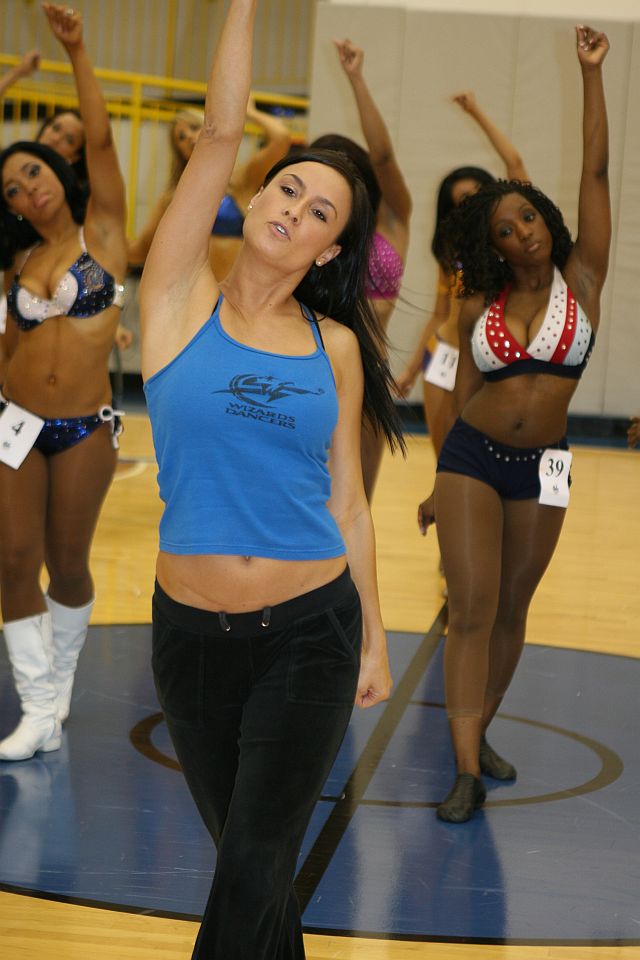 And then there was one final routine to learn. Teaching the final routine was former Wizard Dancer Natalie Voight.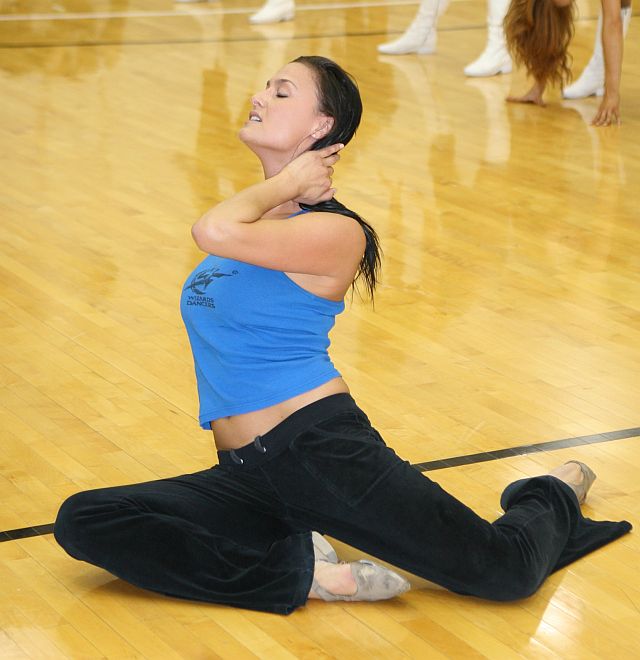 Natalie founded BeAProDancer.com to help dancers prepare for auditions. If you are in the Southern California area (specifically San Diego), you should check them out. Clippers Spirit and Laker Girl Auditions are next month.

You may recognize Natalie from her time as a Charger Girl. She was featured prominently on the NFL Network's Charger Girls: Making the Squad. Natalie was also a Barcelona Dragons Cheerleader and San Diego Gulls Girl.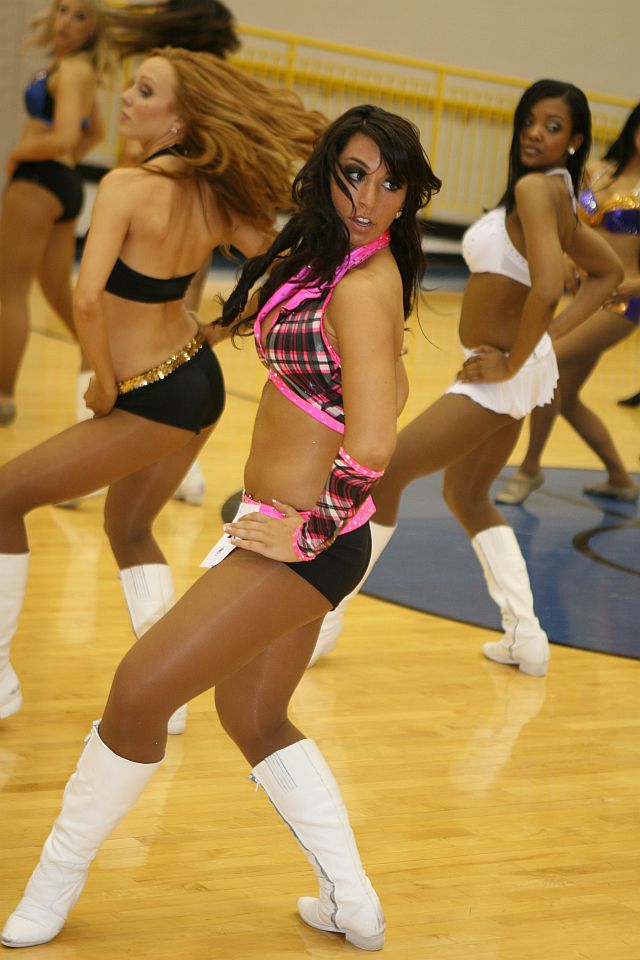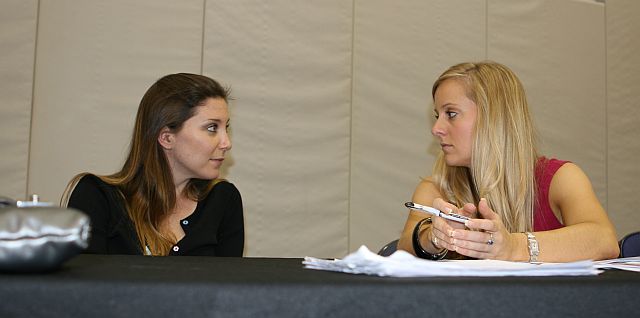 Jessica and Brianne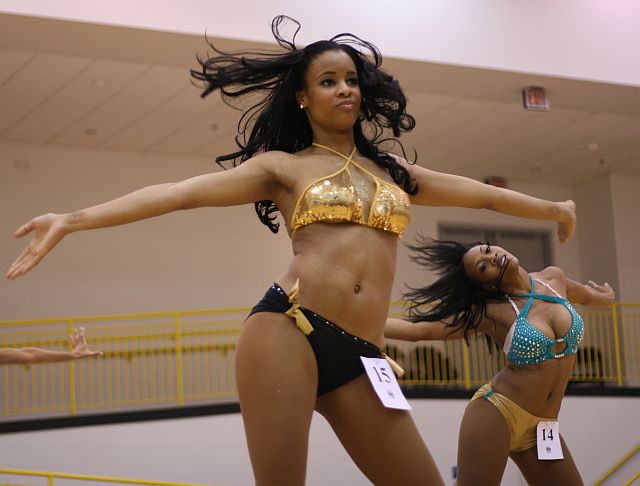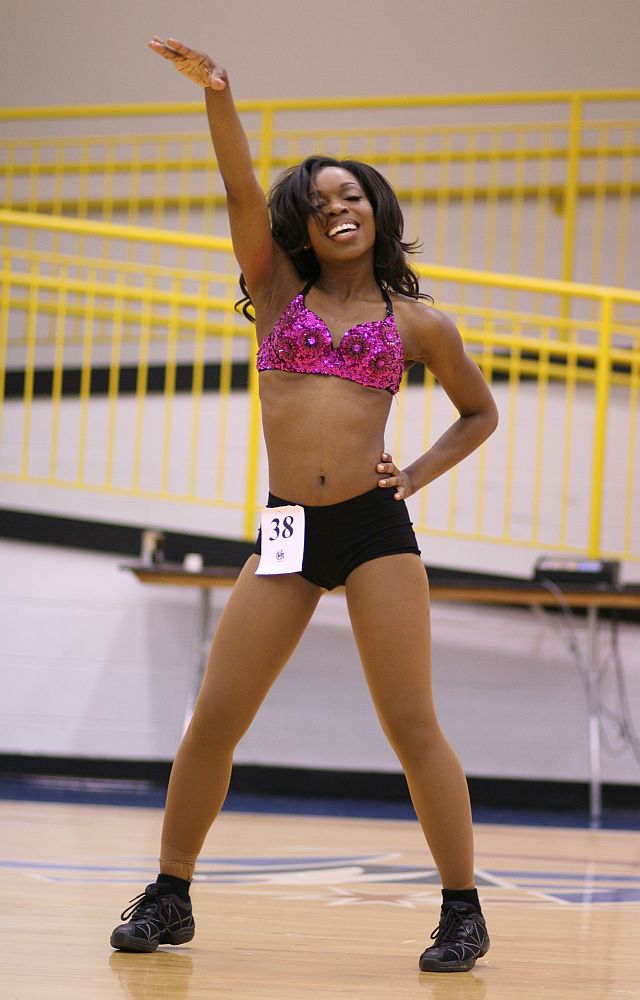 Danielle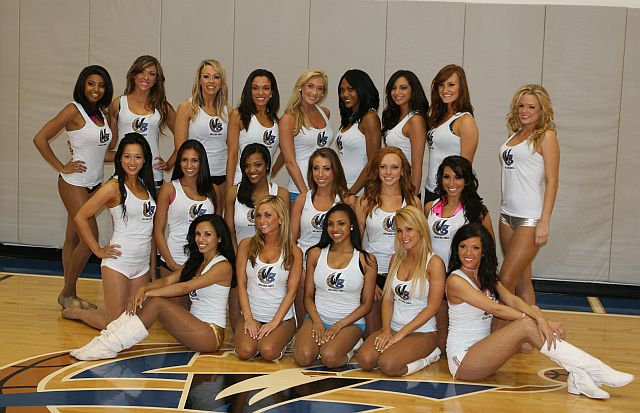 The 2009-10 Washington Wizard Girls
Next up for the Wizard Girls: Jessica and Kelly are taking 6 dancers to the P-R-O Convention in Atlanta. Brianne is taking 5 dancers to China for a 10-day good will tour, and of course the photo shoot for the Wizard Girls 2010 Swimsuit Calendar.
More photos here.