Lots of photos to share from Wizard Girl Auditions. Here's registration and the first cut….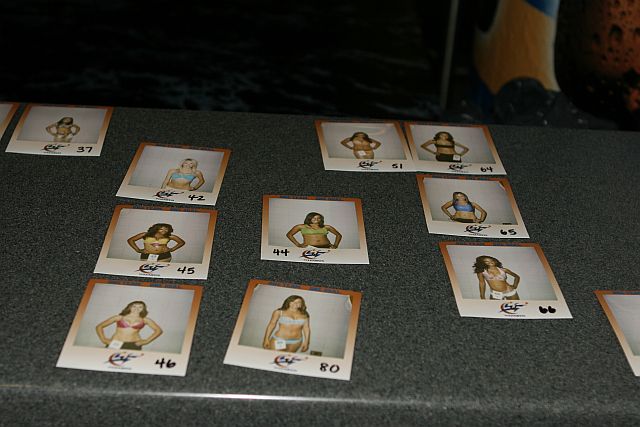 Auditions for the 2009-10 Washington Wizard Girls got underway this past Saturday at the Verizon Center.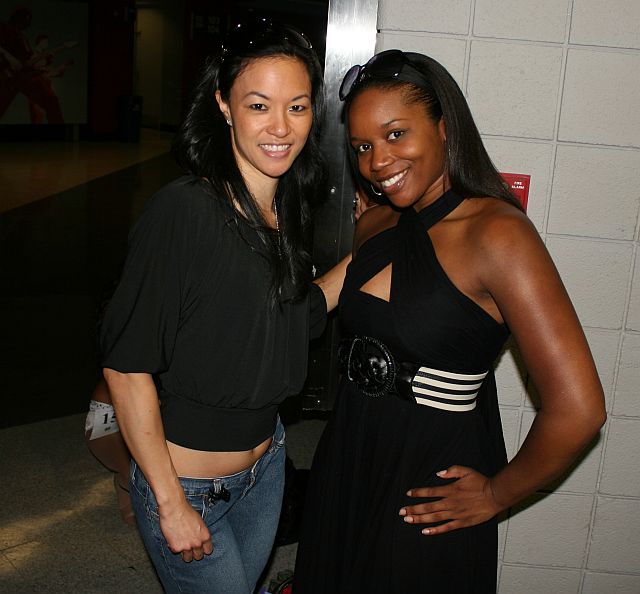 Alumni were on hand to help with the choreography and logistics. Here are Wizards Dancers Alumni Sandy (01-02) and Kim (02-03).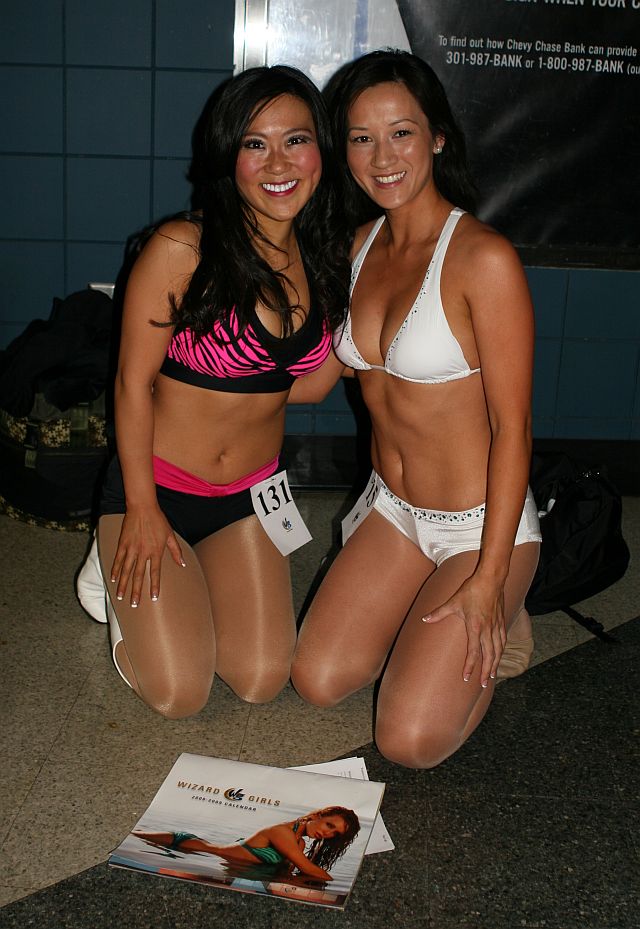 Ayaka (left) is fitness trainer from Tokyo. Marina (right) is originally from Vietnam, but grew up in France. She graduated from George Mason University with a degree in Electrical Engineering and now works for a defense contractor.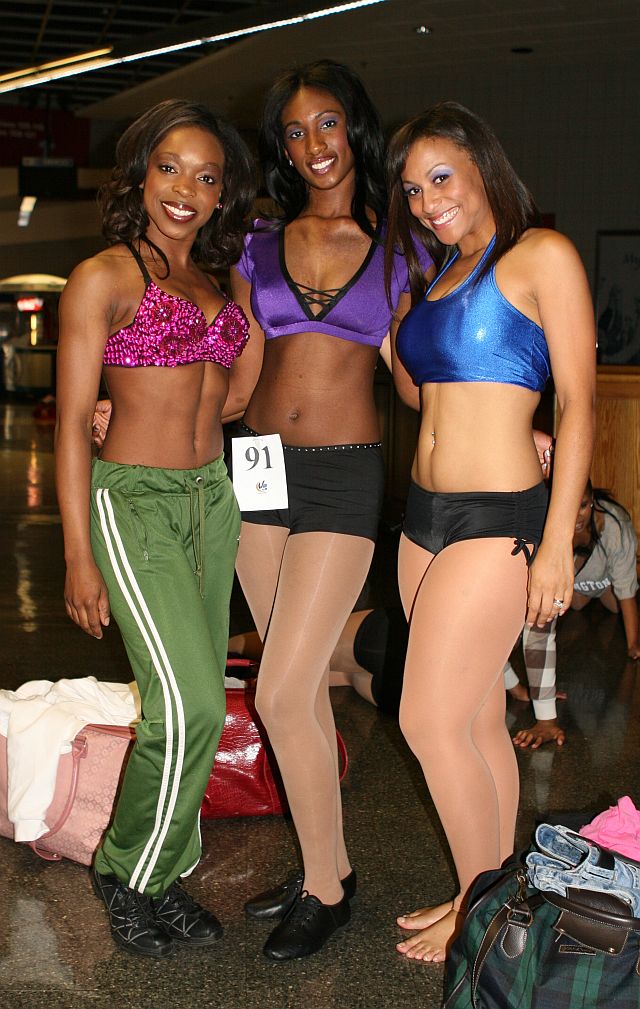 Members of the AIFA DC Body Armor Dance Team. One the left is Danielle who was also a member of the Carolina TopCats. She is a Human Resources Manager. In the center is Rasheda works for the government. (Sorry, I can't read the rest of my notes on her). On the right is Sylvia a Psychology Student.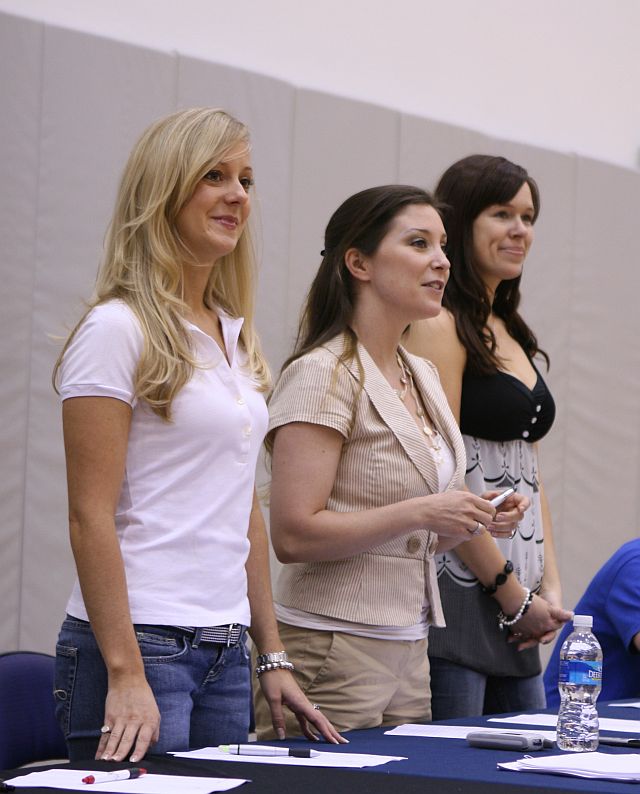 (L-r) Assistant Director Brianne Ritzert, Director Jessica Pikulski, Assistant Director Kelly Owens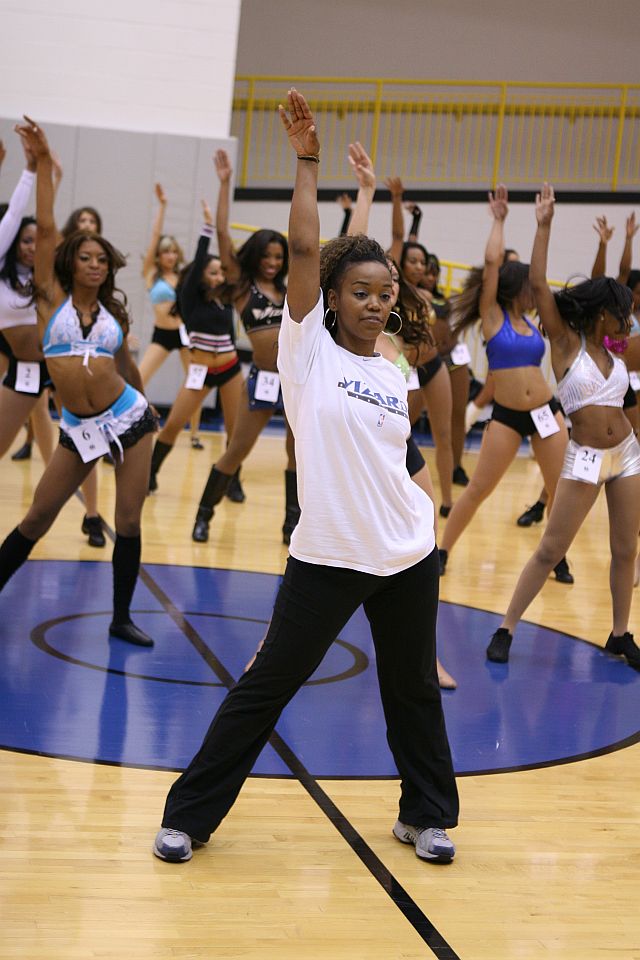 Former Wizard Dancer Katrina taught the first bit of choreography.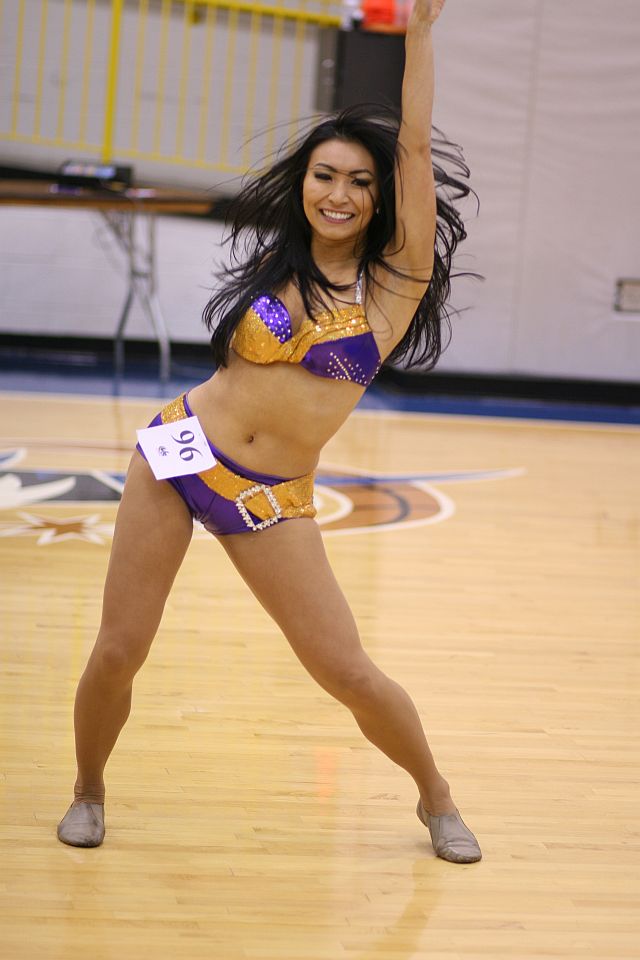 Emi originally from Tokyo and is a Nashville Predators Dancer.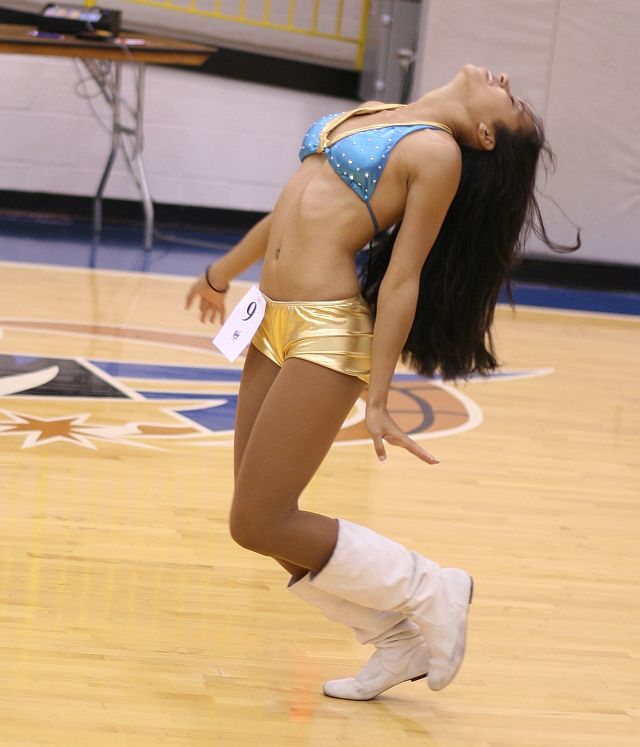 For the first round, hopefuls had to do a "sexy walk" across the court…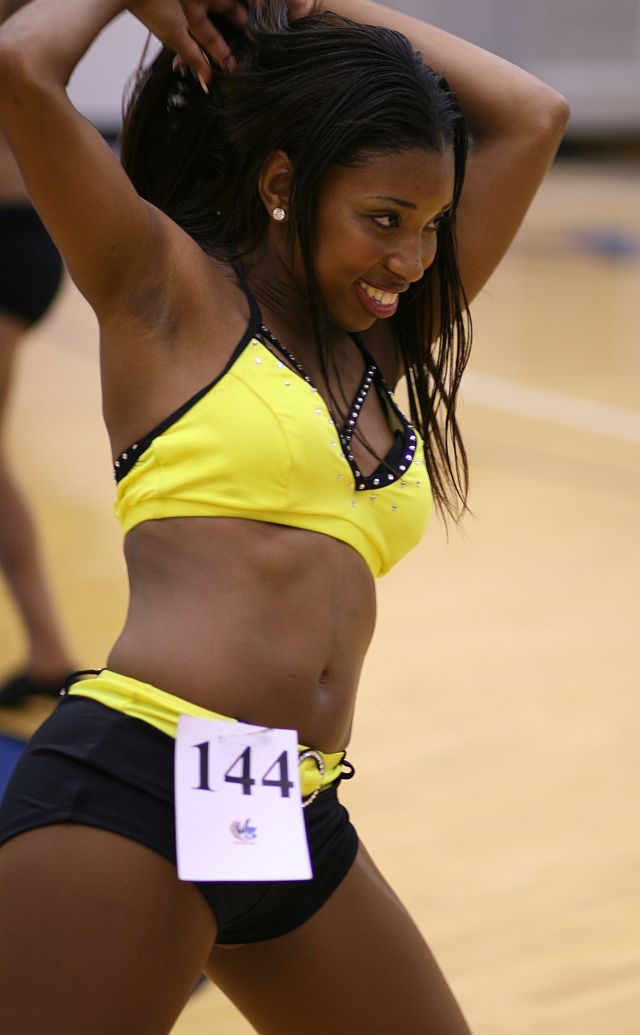 and then perform the routine taught by Katrina.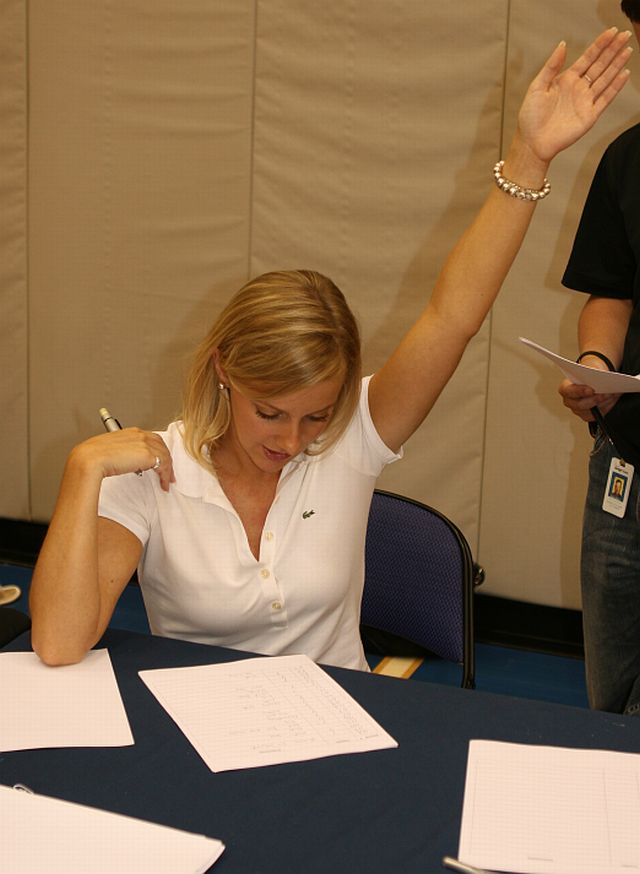 Brianne votes yes on a candidate.