After two cuts at the Wizard Girls Auditions, it was still Saturday afternoon. For the third round dancers would learn a routine and a kickline.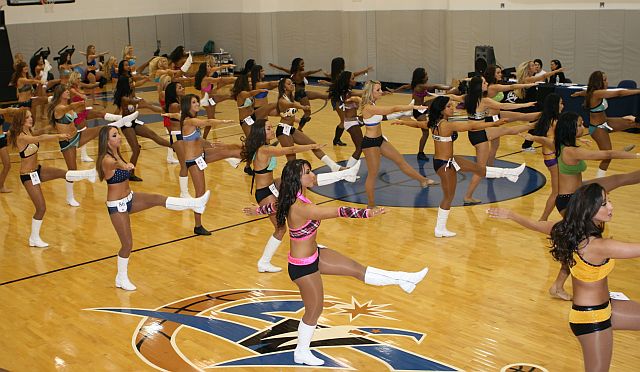 And the competition also just got tougher. Members of the 2008-09 Wizard Girls, who got a pass for the first two rounds, joined the audition process.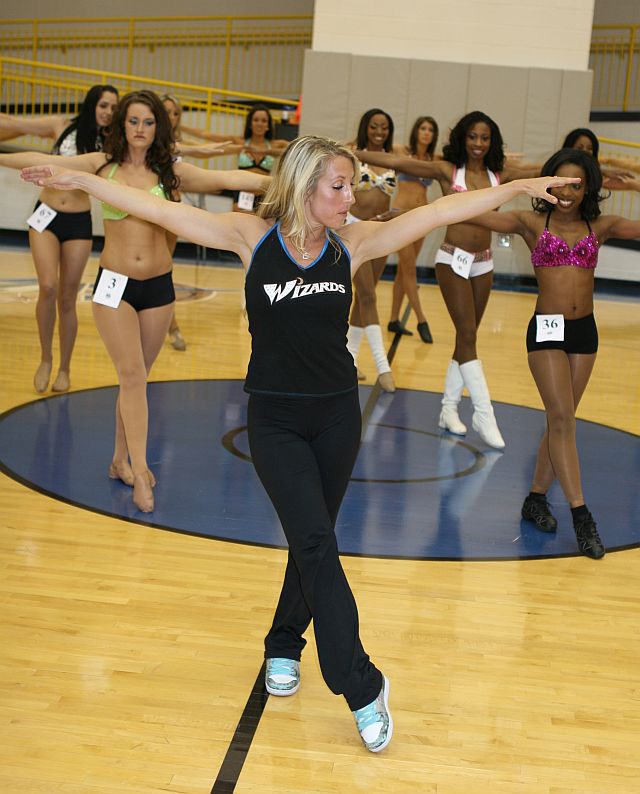 Wizard Dancer Alumni Aubrey taught the first routine.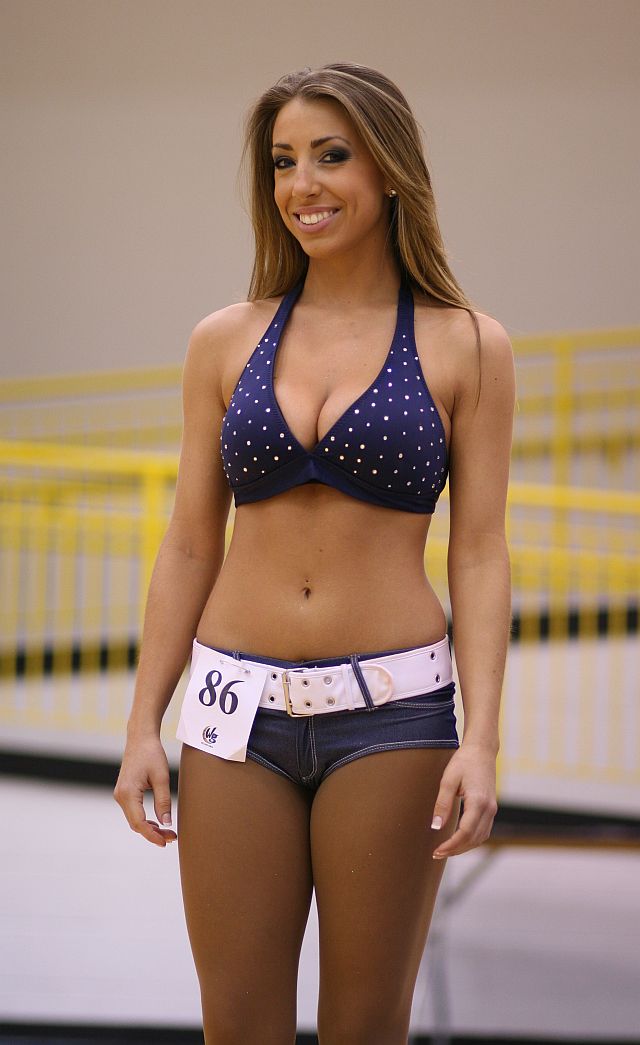 Returning Wizard Girl Kahla. There's something of an arms race in audition outfits. Assistant Director Brianne remarked when she tried out, she just showed up in a sports bra and black shorts. Today dancers spend a lot of time and money choosing and creating the perfect outfit.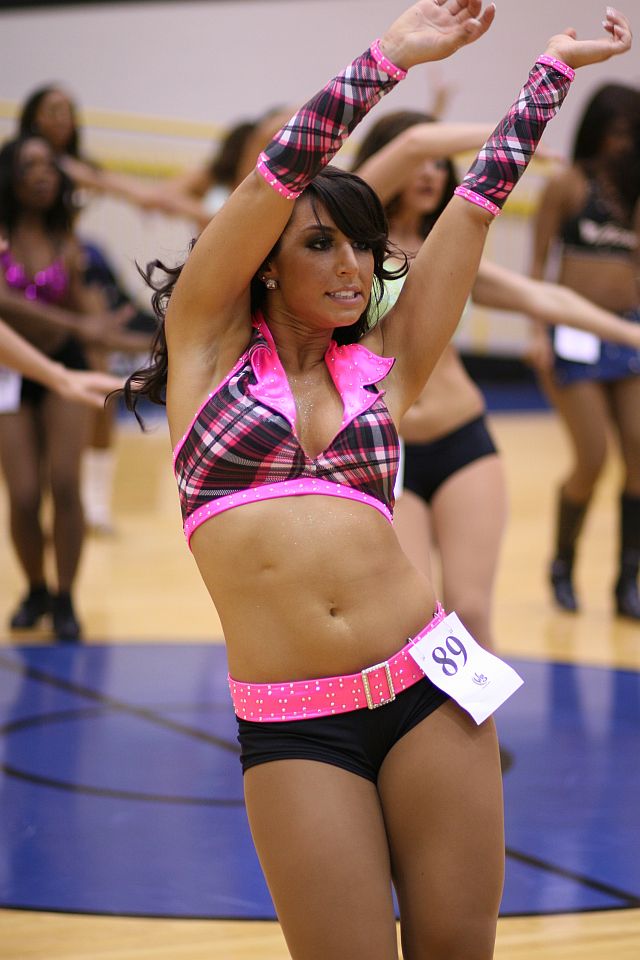 Here are three of my favorites audition outfits starting with Stephanie.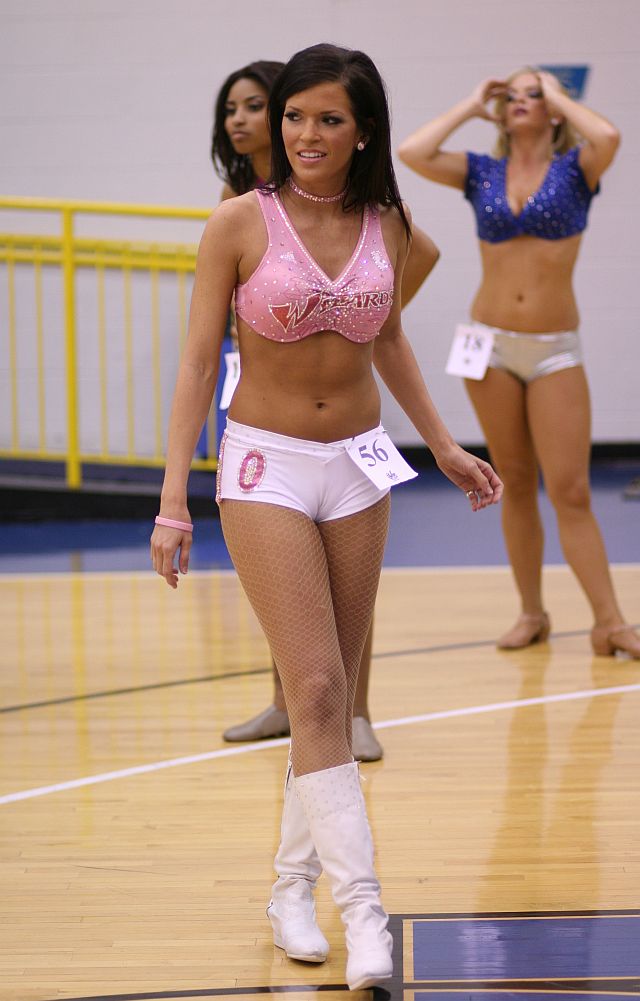 Nina's outfit is a modified pink breast-cancer awareness Gilbert Arenas jersey.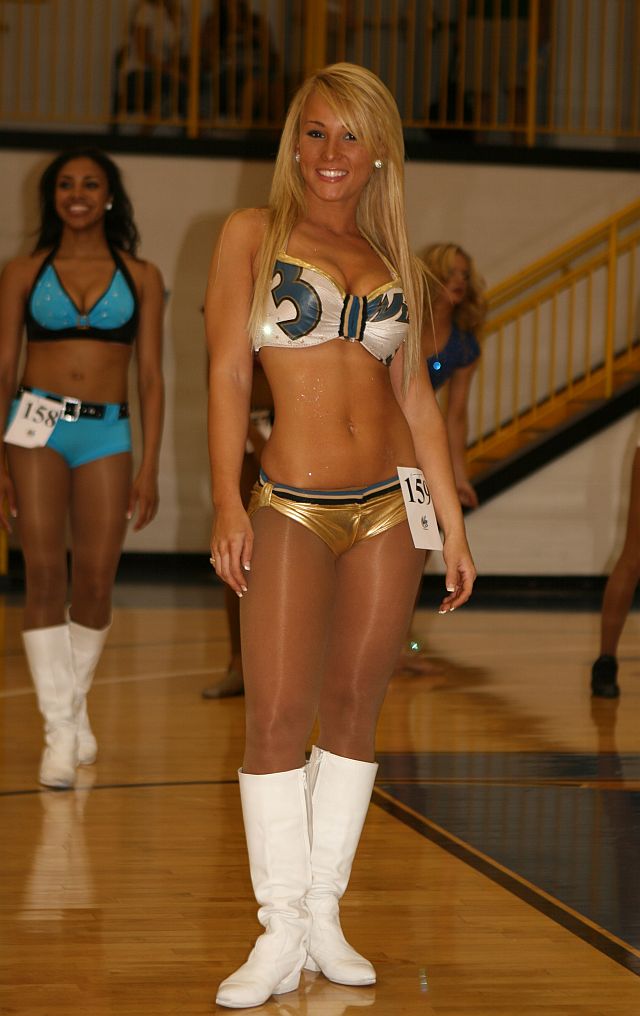 Alicia did it old school, sewing her audition outfit by hand.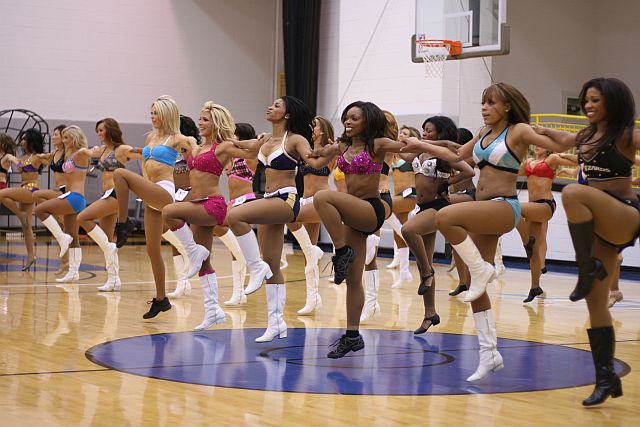 Kickline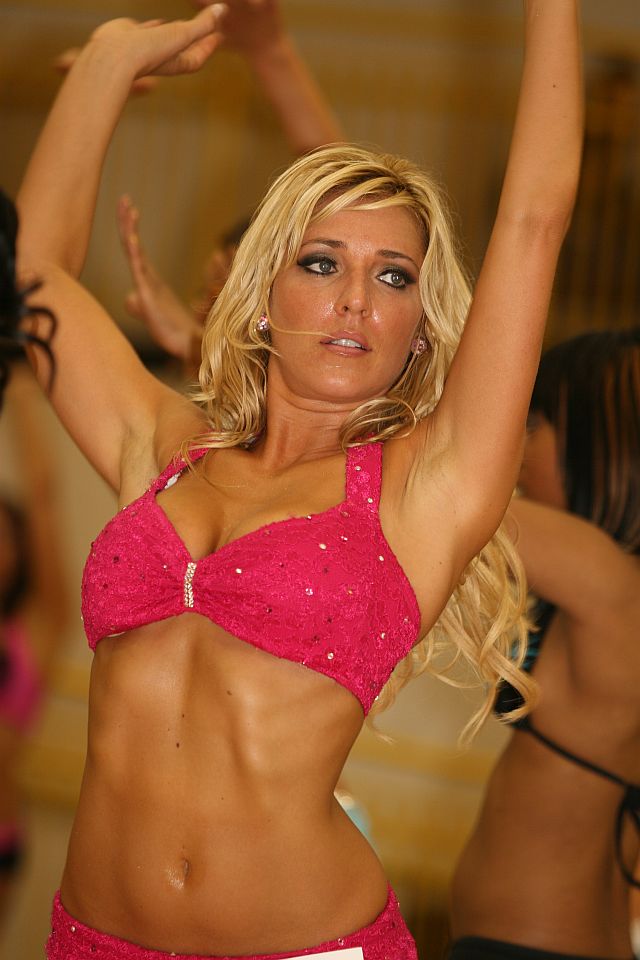 Kristie is pretty in pink.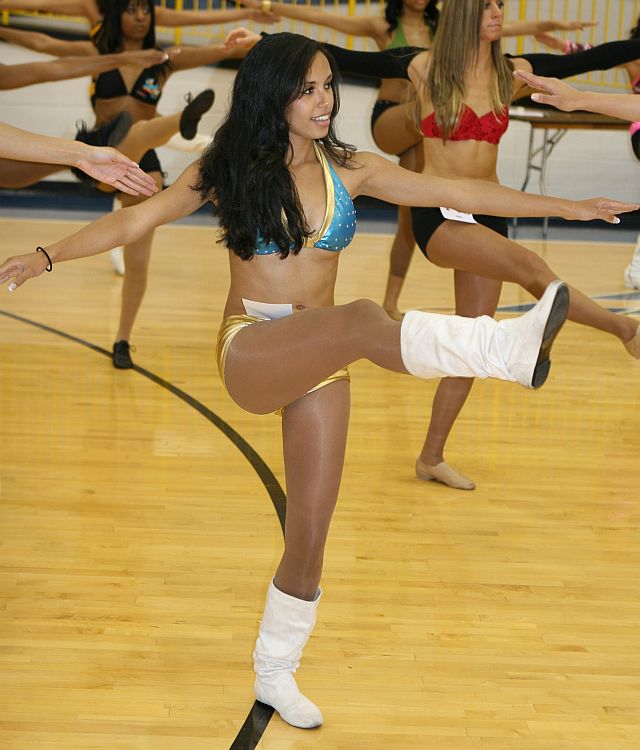 Lee-Ann work on her kicks.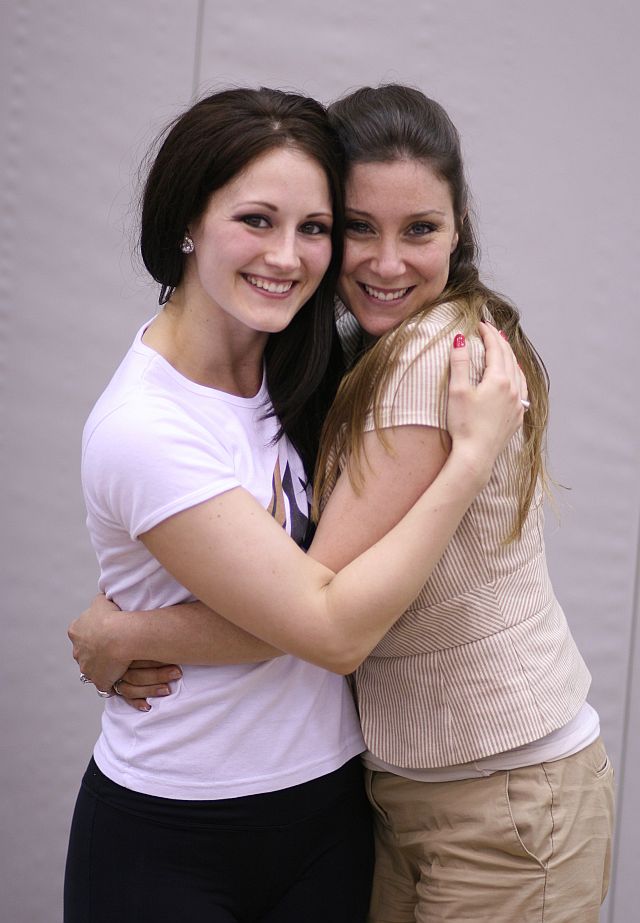 The kickline was taught by former Wizard Dancer and Redskins Cheerleader Crystal. Here's Crystal with WG Director Jessica. Crystal and Jessica were teammates on both the Wizards and Redskins.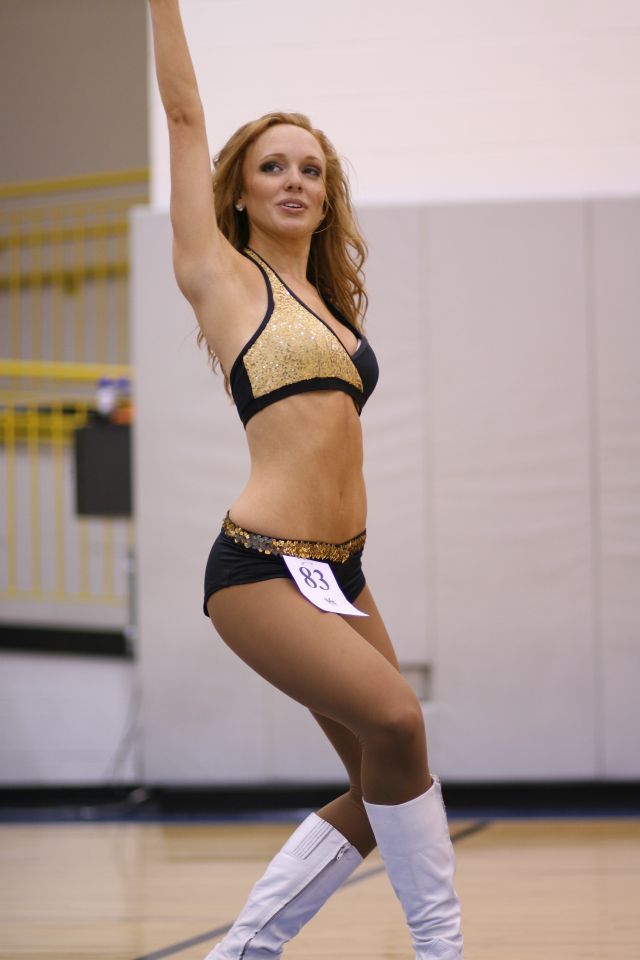 Samantha strikes a pose.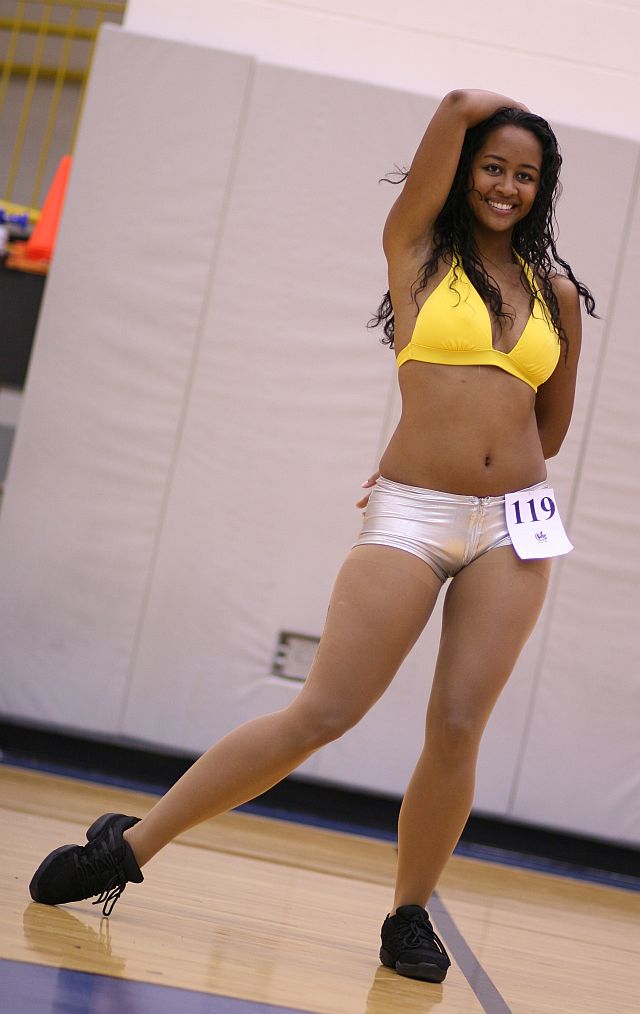 Aris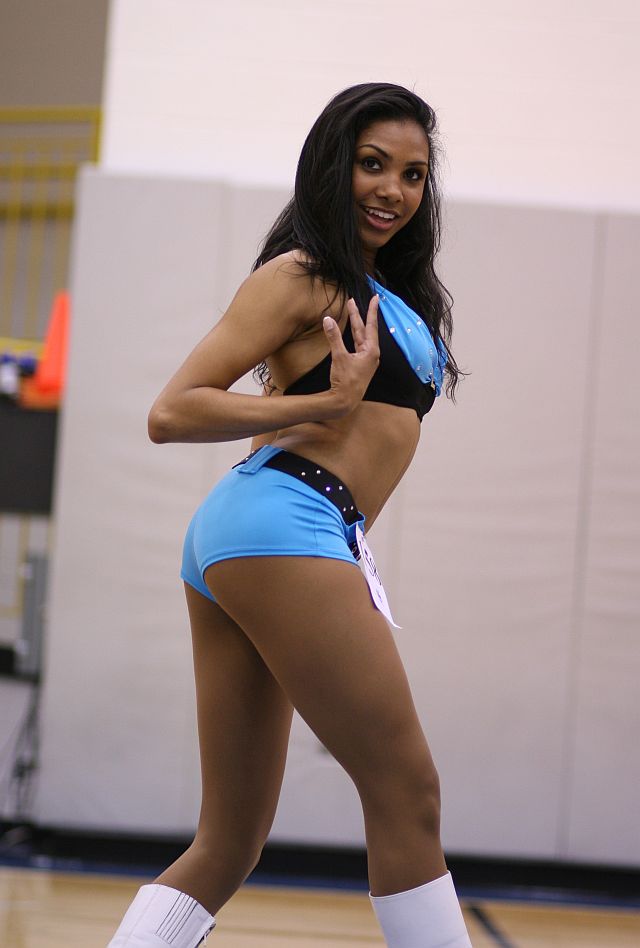 Alexandria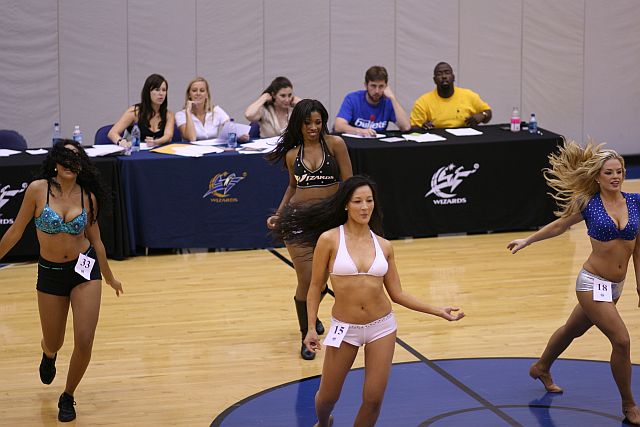 Dancers performed for the judges in groups of four.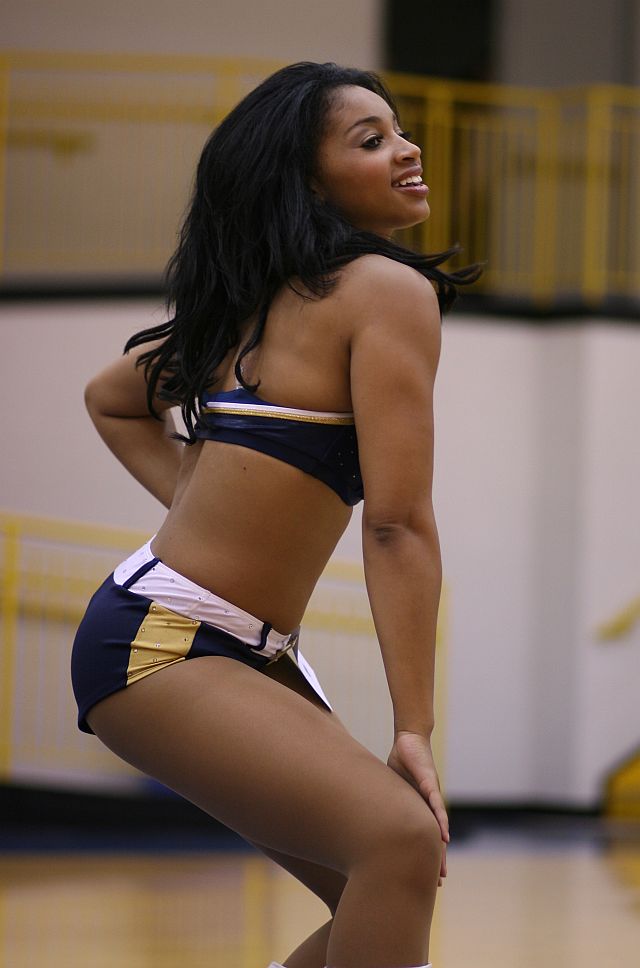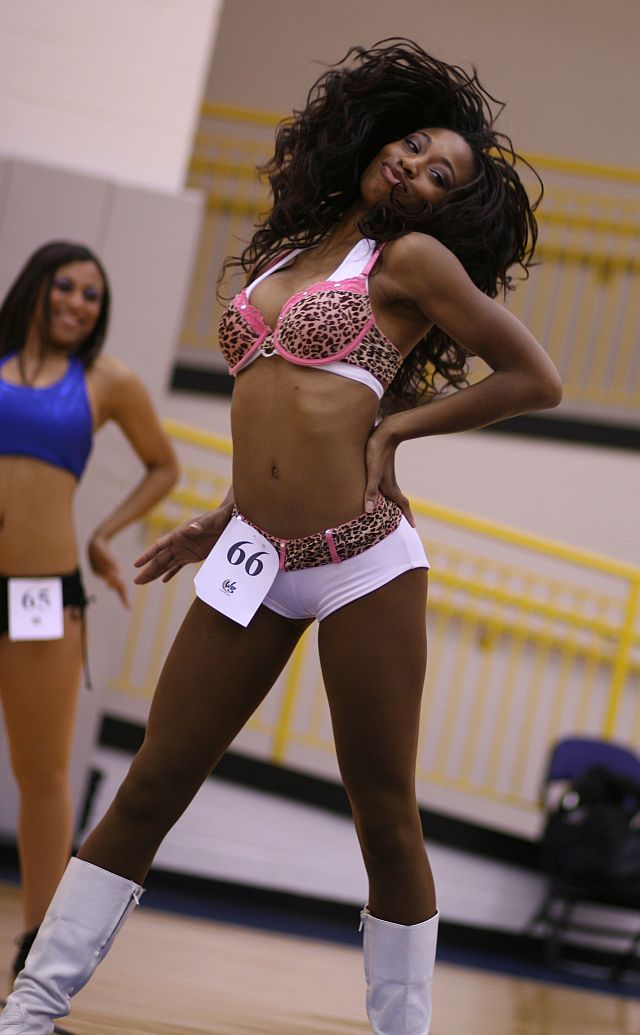 Christena