In the early 90's, I was a Los Angeles Raiders season ticket holder and when Al Davis packed his bags and went back north to Oakland, I decided to check out a few San Diego Charger games to get my fill of NFL football.  In this installment of From the Archives, I present one of my earliest photographs of the Charger Girls, taken with my old Canon film camera.
The environment at old Jack Murphy Stadium was much more family friendly than the Los Angeles Memorial Coliseum and the excitement and pagentry of the NFL was so compelling that I soon became a San Diego Charger season ticket holder.  Of course, the Charger Girls were also one of the reasons for becoming a Charger fan, as you can tell from this photograph of Shelby C. from the mid 90's.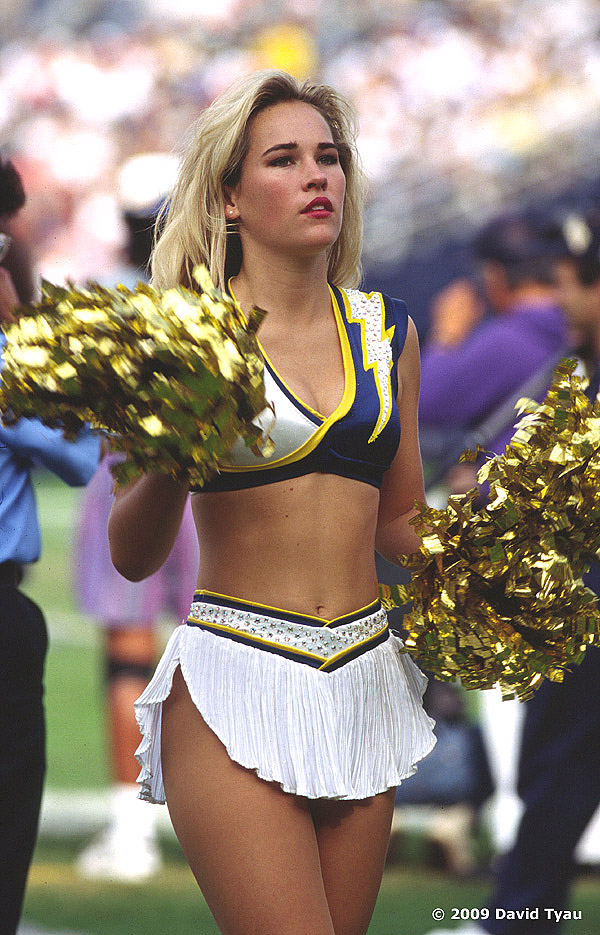 Check out how high the waist is on this version of the venerable Charger Girl skirt!  It's almost Victorian by modern day standards, but still, perhaps, my favorite version of the uniform.