In this installment of From The Archives, I introduce my all time favorite Raiderette, Kelly Morris.  These photographs were taken in the mid 1990's with my old film camera and a 300 2.8 super telephoto lens (you know those big white lenses, the sports photographers use to shoot football games).  Back in the "good ol' days" before 9/11, you could take in pretty much any camera equipment that you wanted…at least that was the case at the Los Angeles Coliseum.  Though Raiders fans have a rather surly reputation, safety and security were never a problem in the Coliseum because of the number of uniformed LAPD officers that patrolled the sidelines.  In fact, the season ticket holders in the row in front of me, were LAPD.  So, I never felt unsafe at the Coliseum, though there was once incident where those off duty LAPD officers spotted a Raider fan with a handgun in his pants…he was promptly escorted out by the uniformed LAPD.
But enough of my Raider anecdotes and on to the photos of my all time favorite Raiderette Kelly Morris.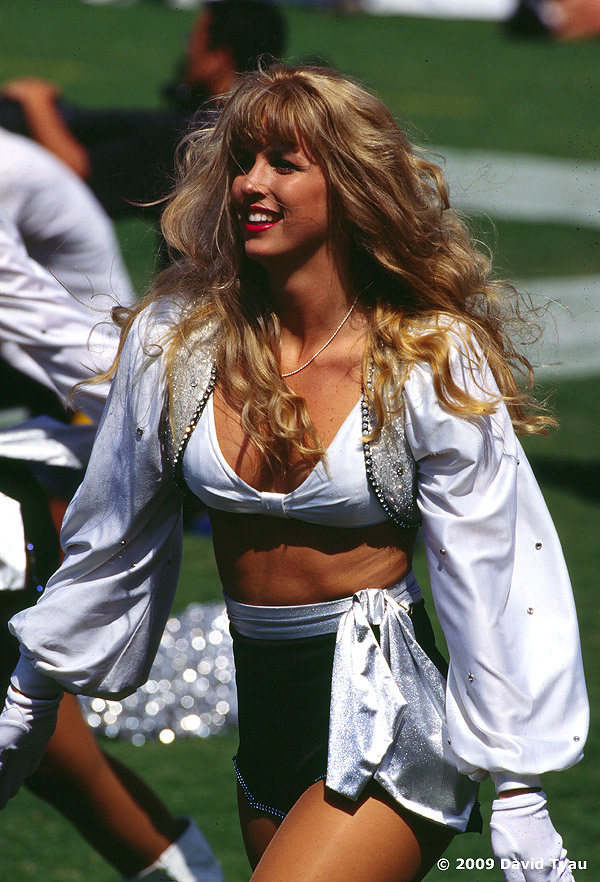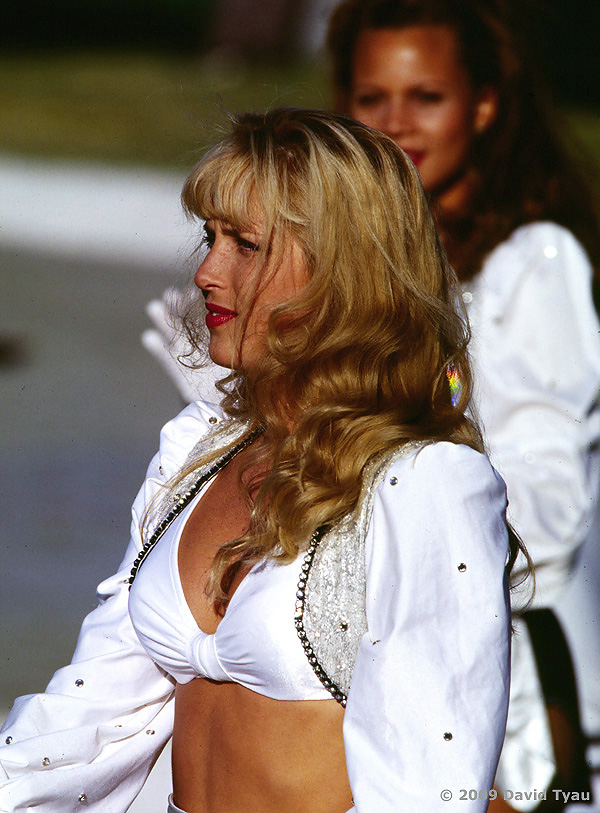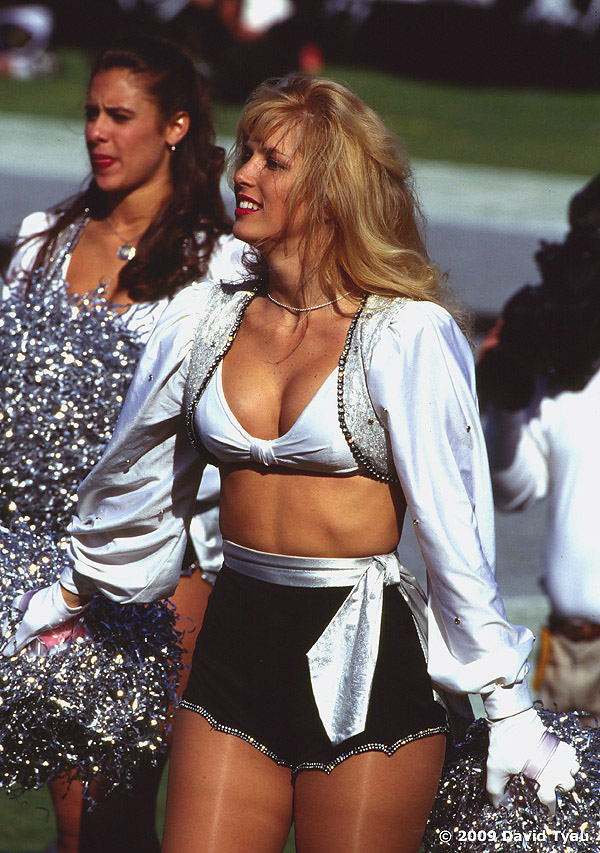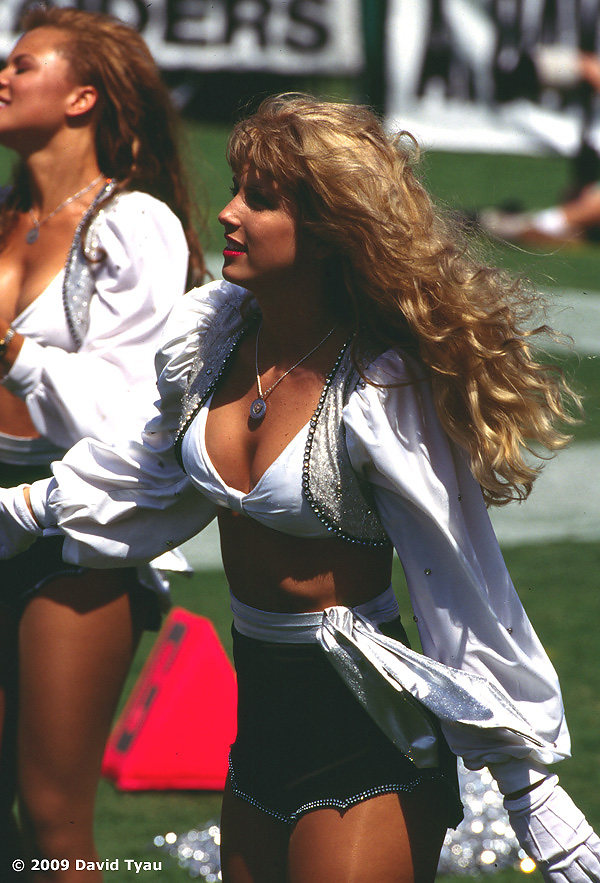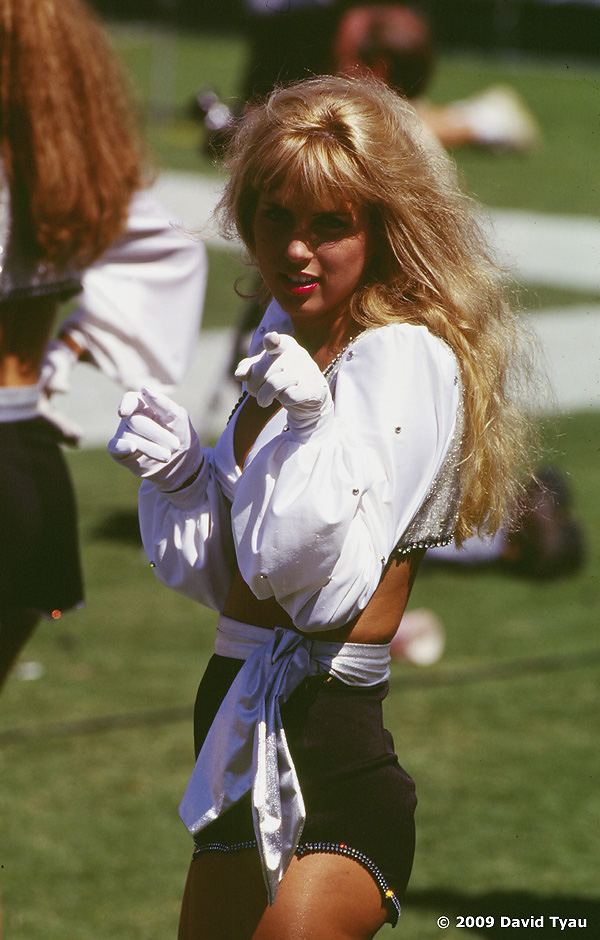 The great thing about a Raiders home game was that the Raiderettes mingled with the fans before the game, signing autographs and posing for photos.  They were accessible, friendly, and very good looking.   You could really get up close and get to know them; it was a very close knit experience.  The Raiderettes and their fans were family.   Those were the days, back in the 90's…it was a different time and place.