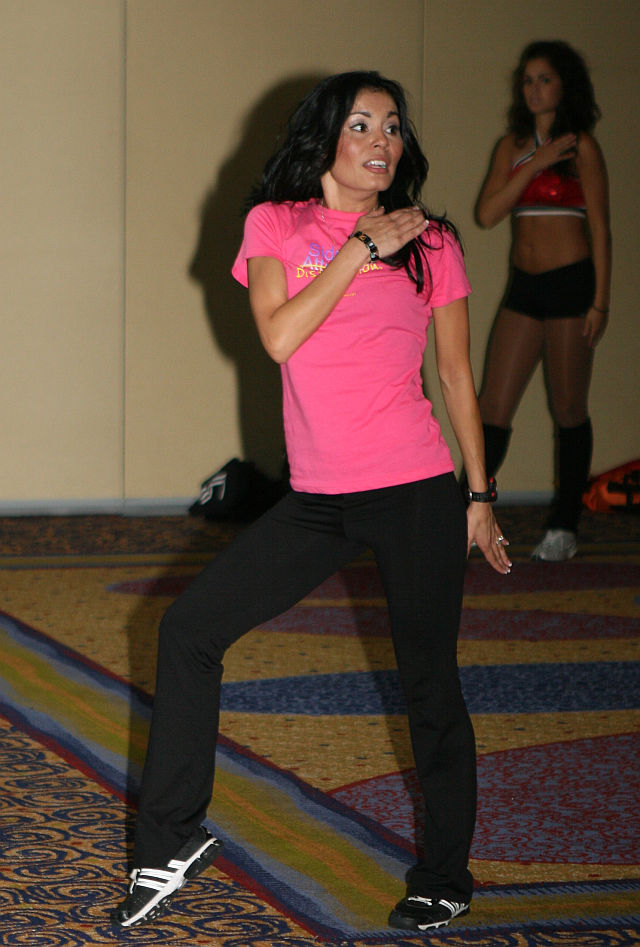 This was the first time that representatives from the San Antonio Spurs made the trip to P-R-O. Silver Dancers Director Raquel Garcia brought along her two captains, Tina and Monica.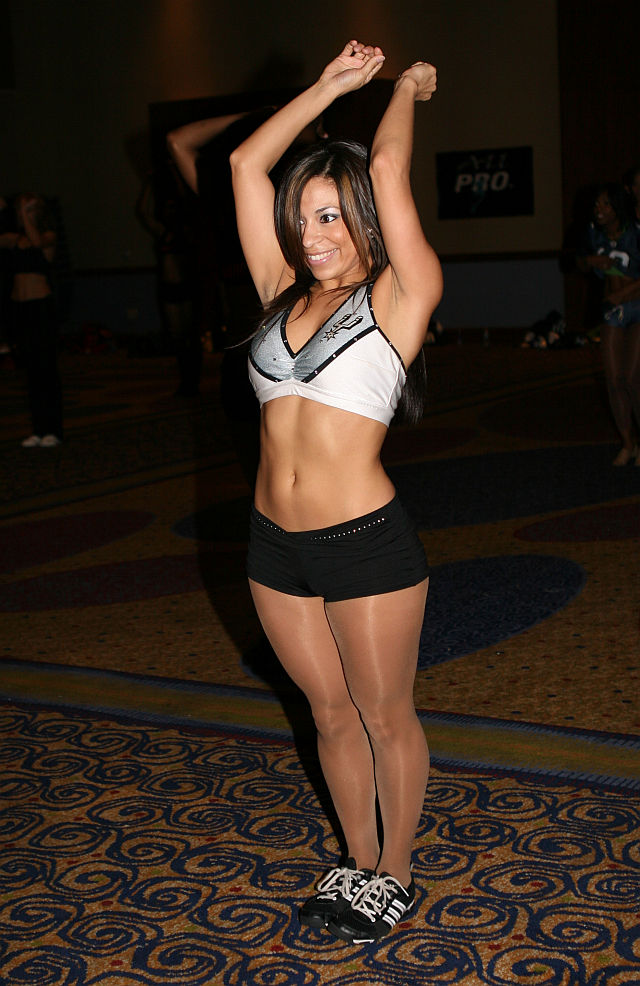 Tina is a five-year veteran of the Silver Dancers. When she's not on the court she's a High School Dance Teacher and Cheer & Pep Squad Director.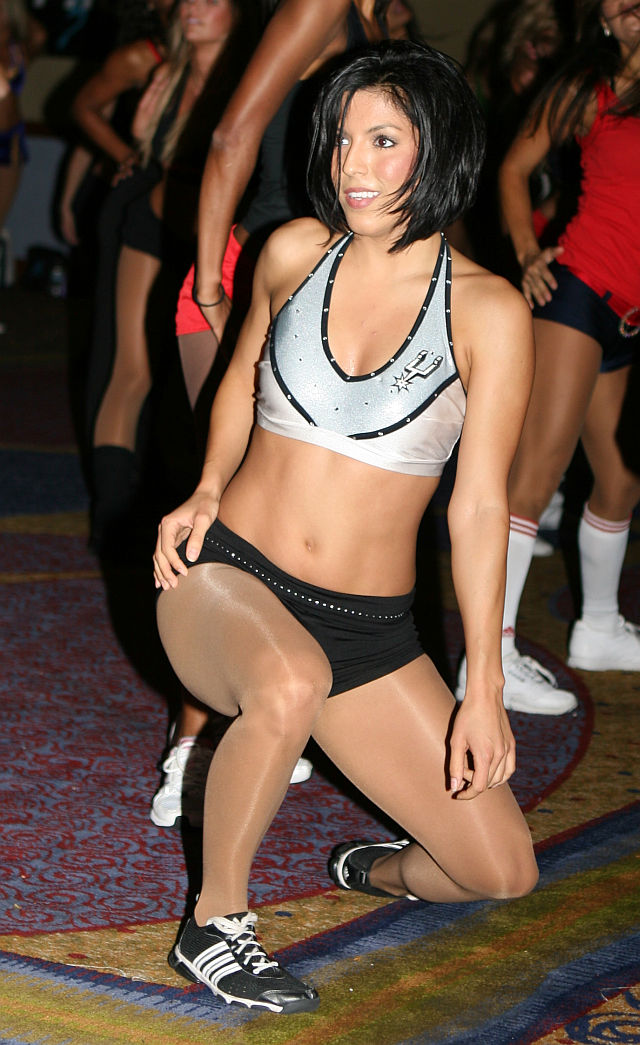 Monica is a four-year veteran, but she won't be returning next season. The Fitness, Dance and Pilates Instructor is the new Director of the NBDL Austin Toros Capital City Dancers. Auditions are in September.
[Raquel on Twitter]
[San Antonio Spurs Silver Dancers]
[Austin Toros Capital City Dancers]
Photos of the Silver Dancers in the P-R-O Gallery.