The Philadelphia KiXX announced that the Liacouras Center will be the official location of the 2009-10 Philadelphia KiXX Dance Team auditions. The tryouts are scheduled for Thursday, July 16 at the Temple University venue, which is located at 1776 North Broad Street in Philadelphia, PA. Registration will begin at 5:30 pm ET.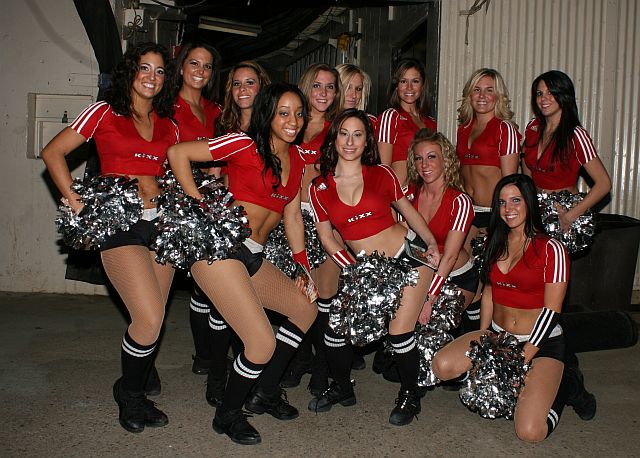 Jillian Gonzales will return for her second season as the KiXX Dance Team Director. A six-year member and former co-captain of the Philadelphia 76ers Dance Team, Gonzales is setting the bar high for her sophomore year with the KiXX. "Not only are we looking for beautiful women with great dancing ability, we're looking for girls with the total package. Our dancers serve as ambassadors of the KiXX, they are a major part of our public relations initiatives and I look forward to building this year's squad," said Gonzales of the July 16 auditions.
In addition to performing during all Philadelphia KiXX home games, the dancers will be featured in a 12-month calendar spread shot by Contrast Photography with styling done by Toppers Spa/Salon located in Rittenhouse Square of Center City, Philadelphia.
All positions of this year's squad are available to interested dancers at least 18 years of age, as of September 1, 2009. Those interested in auditioning are encouraged to bring close-up and full-body photographs as well as their dance resume. Attire for the auditions is shorts or briefs and a crop top, tights optional.