In this installment of From The Archives, we focus our attention on Raiderette Michelle Budano. Michelle and her sister Melissa were Raiderettes in the mid 1990's when the Raiders played their games in the venerable Los Angeles Memorial Coliseum.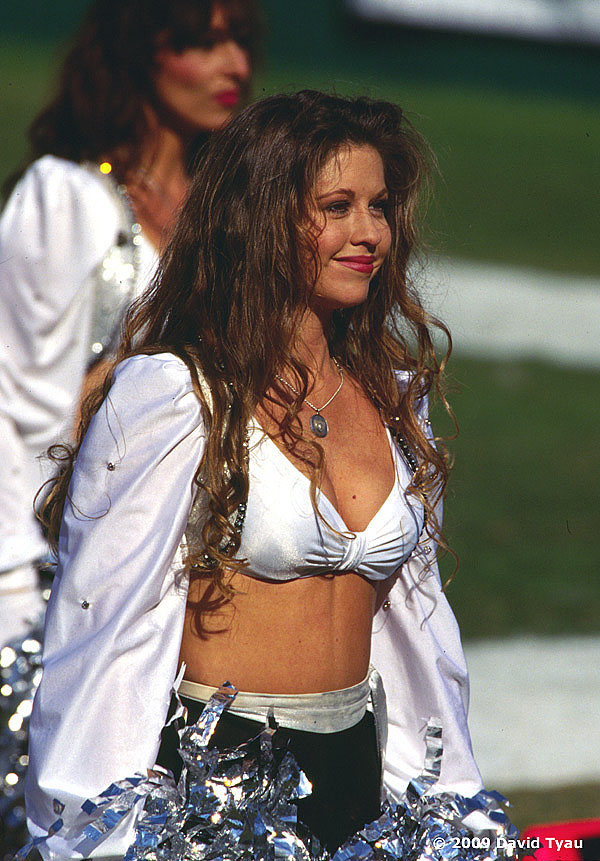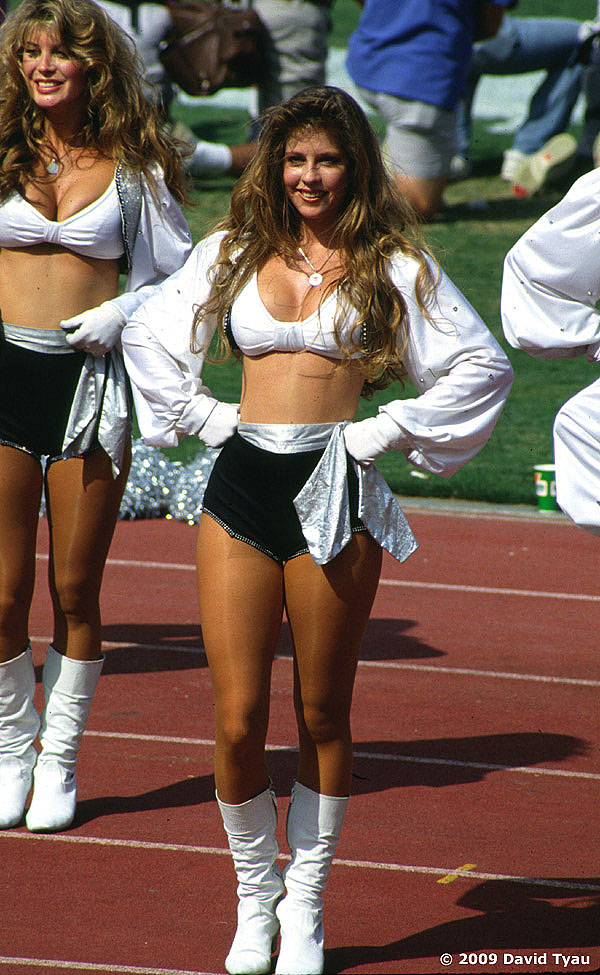 You can tell how old these photos are by the track on the field, a legacy from the 1984 Olympics and beyond.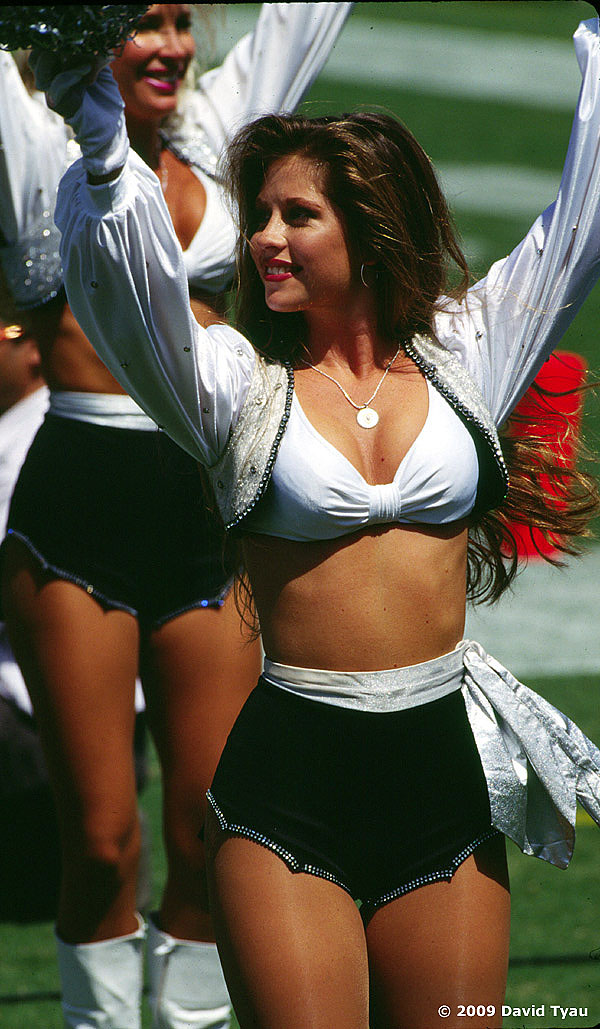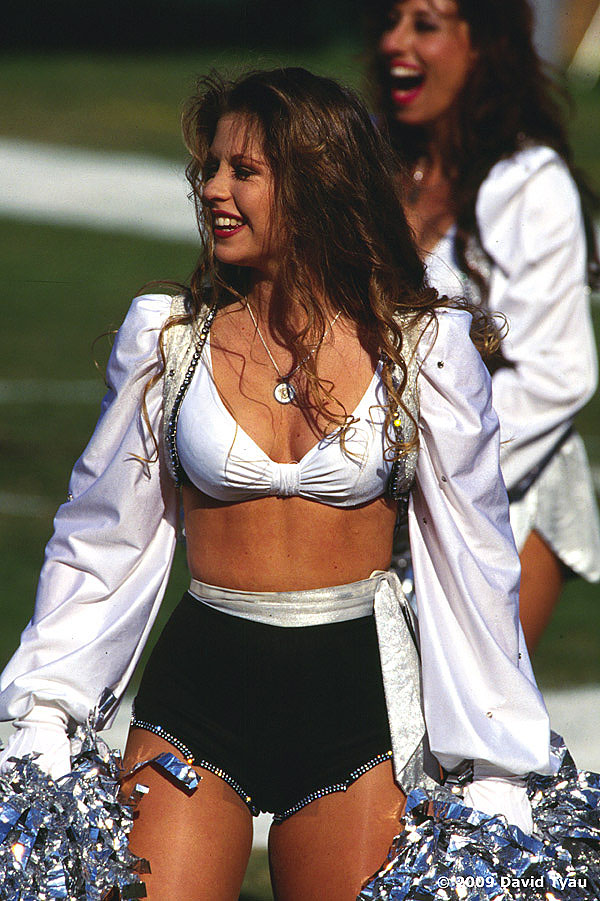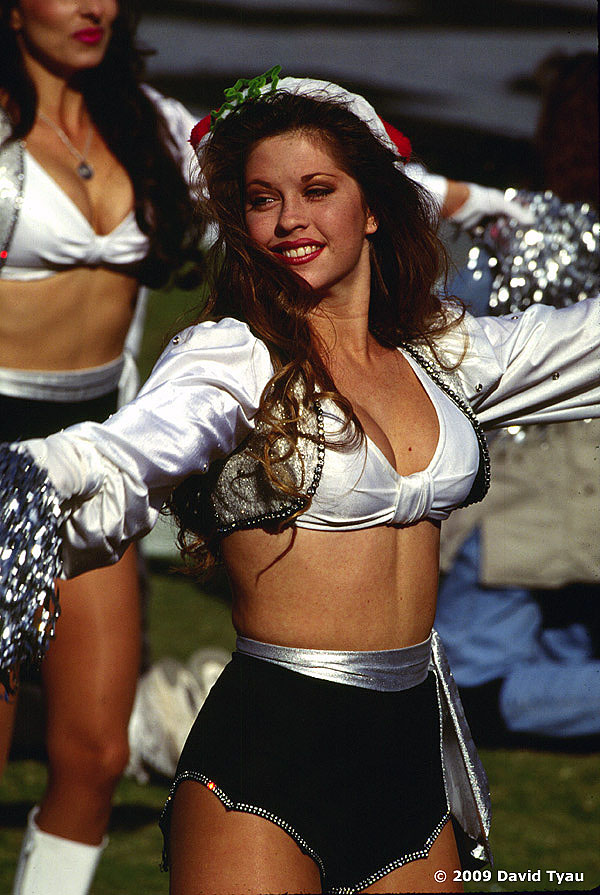 I mentioned in a previous From The Archives article that back in the day, the Raiderettes were very accessible and had their own following in the community.  Many of them were local models that made the Southern California Photo Days circuit and were regularly featured in magazines such as HotRodder and other such lifestyle magazines.  Many of us remember these girls from these events and if I recall correctly, one enterprising Raiderette sponsored her own photo day shoot with the Raiderettes…regretfully, I missed that one.