Do you have what it takes to be a professional cheerleader? Does the thought of performing in front of 5,000 fans get you excited? Do you have the skills and talent to be a role model on and off the field? If you have a passion for dance, the Austin community, and sports… you might just have what it takes to be a member of the Lady Cats dance team.
The Austin Turfcats will be holding auditions for the 2010 Lady Cats dance team over the weekend of October 24-26. The first two days of auditions will be held at Austin Cheer Factory, while the Monday night finale will be held at a location to be announced (and open to the public).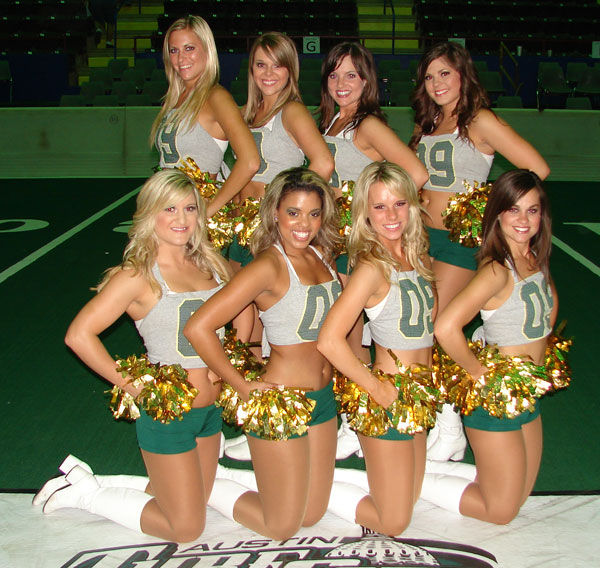 There will also be 4 prep classes held before the tryouts to help you learn some dance moves and get to know the other ladies. They will be held October 12, 14, 19, and 21 from 7 to 9 pm at the YMCA Southwest of Austin. Cost is $20 per class. If you attend all 4 of the prep classes you will be able to attend auditions for free.
In addition to providing entertainment at the Turfcats' home games and cheering on the team, the Lady Cats are called upon throughout the season to make a number of Turfcats promotional appearances. These appearances range from community and charity events to performing in and around the Austin metro area and Central Texas.