RexLast Sunday looked like it would be a good day for San Francisco football – the weather was just right, conditions in the stadium were good and the crowd was pumped up. Unfortunately, the visiting Atlanta Falcons forgot to follow the script and proceeded to run roughshod over the woeful San Francisco 49ers, with a final score of 45-10. The bye week and subsequent signing of long time holdout Michael Crabtree should do wonders for the team, though, when they get back onto the field on Week 7.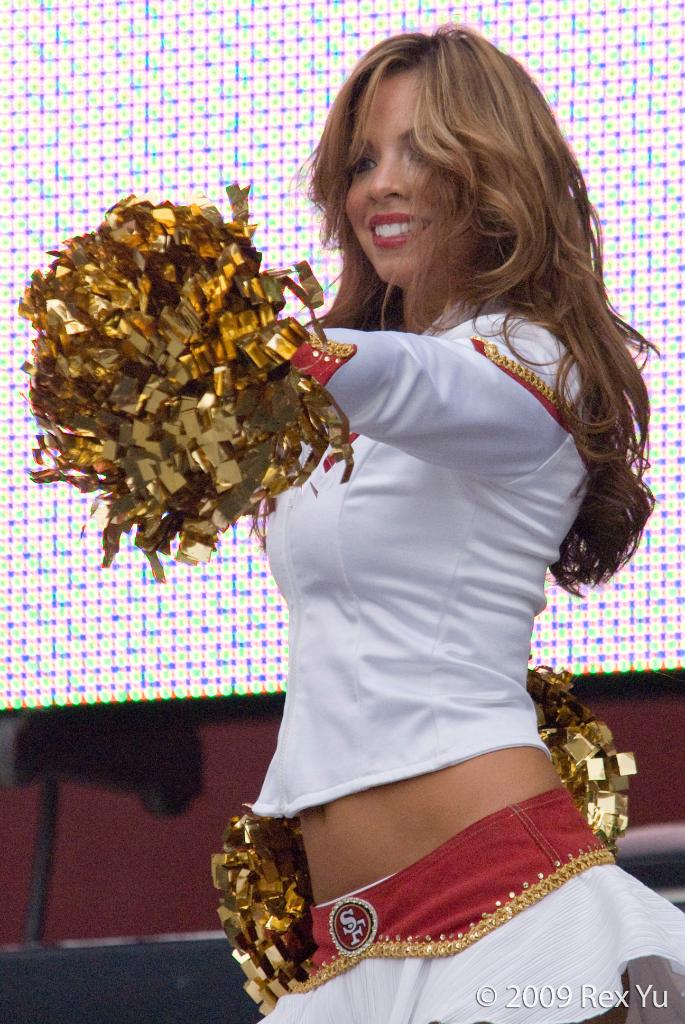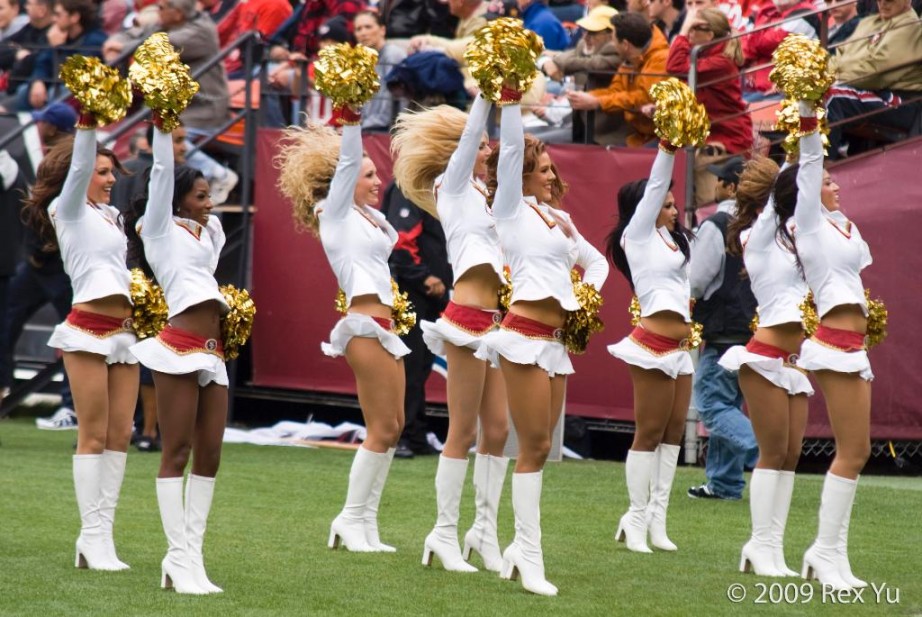 Of course, the Gold Rush girls were at their fabulous best this game, debuting their "cold weather" costume (long sleeved jacket paired with their normal skirt) for the first time this season.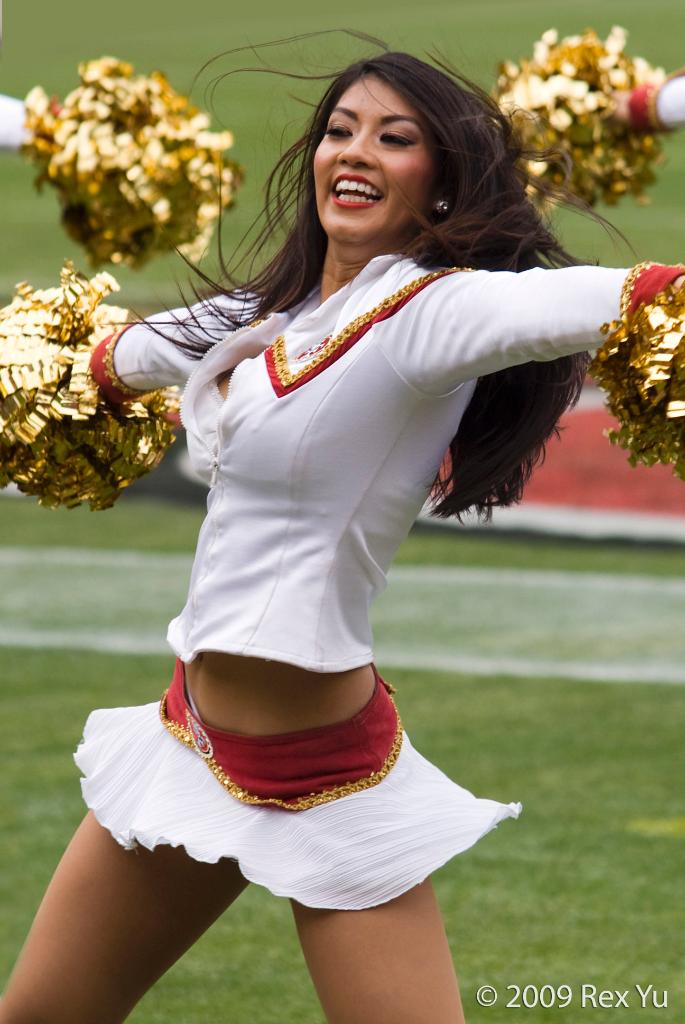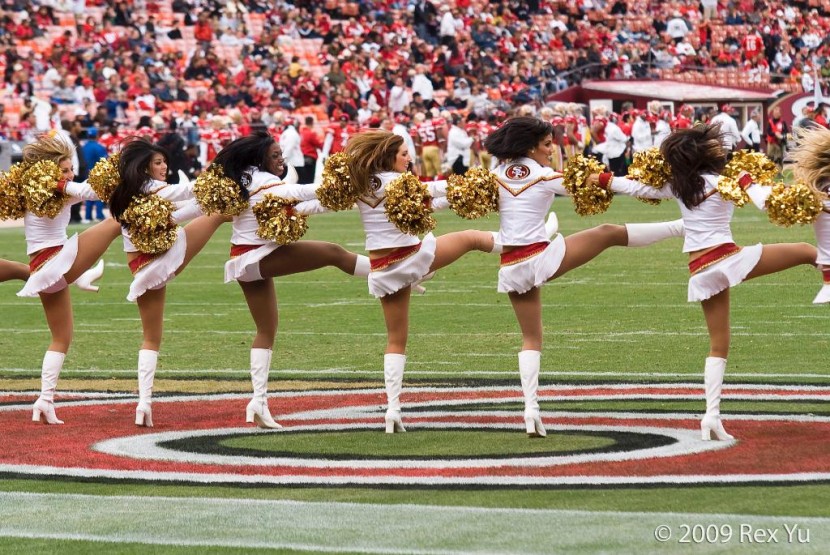 I seriously have to give it up to the team this week; they really did their best to keep the fans' spirits up even as the team was being beat and just didn't stop encouraging the team on. One of the most vocal and active ones was Gold Rush girl of the week Cassandra, who just didn't stop cheering until the final minute. Awesome effort from the team as a whole. Take the bye week off, ladies. You deserve it.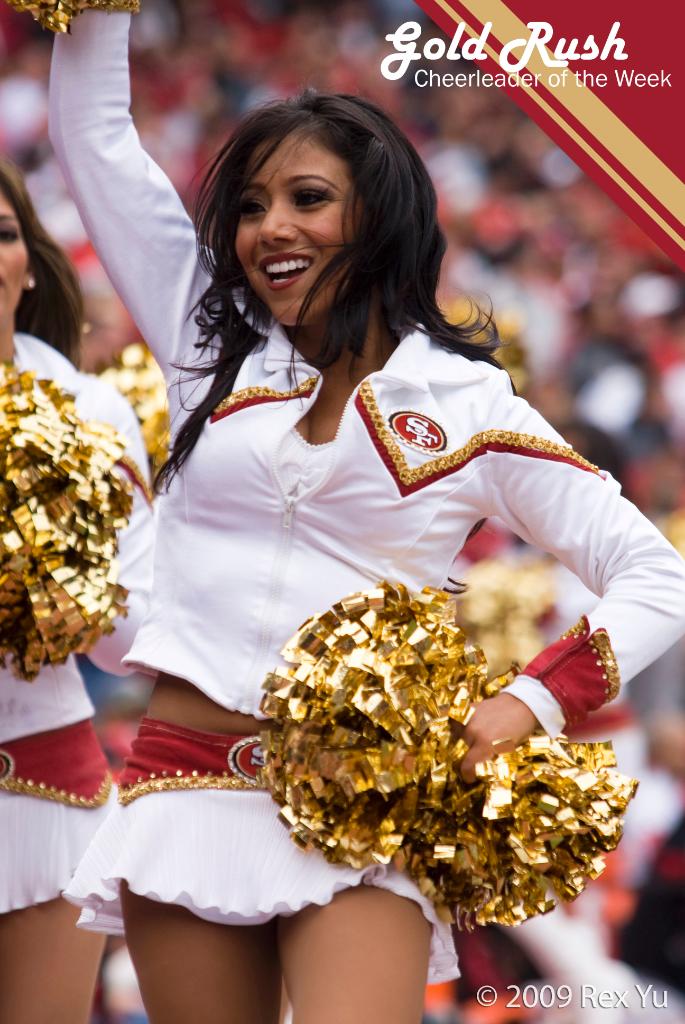 Full album can be found here.