Last Sunday, the resurgent Tennessee Titans rolled into town to take on the San Francisco 49ers. It looked to be an even match – both teams had newly installed quarterbacks who used to be their starters and both teams had a lot of potential that they weren't living up to. Both sides went at each other relentlessly for four quarters but an excessive amount of turnovers doomed the 49ers to their fourth straight loss, 34-27.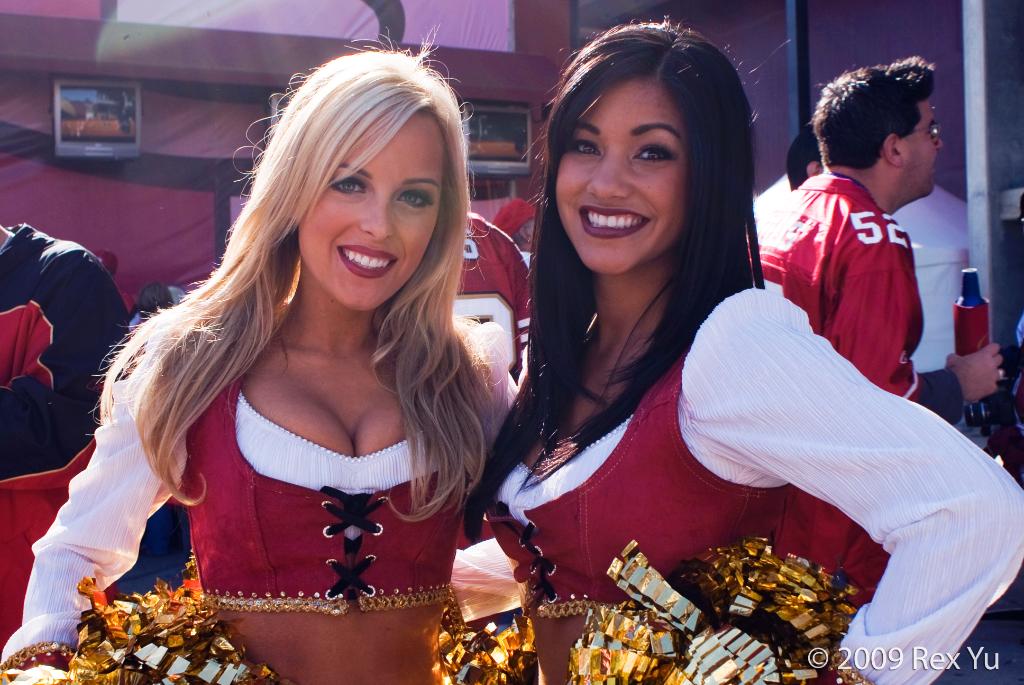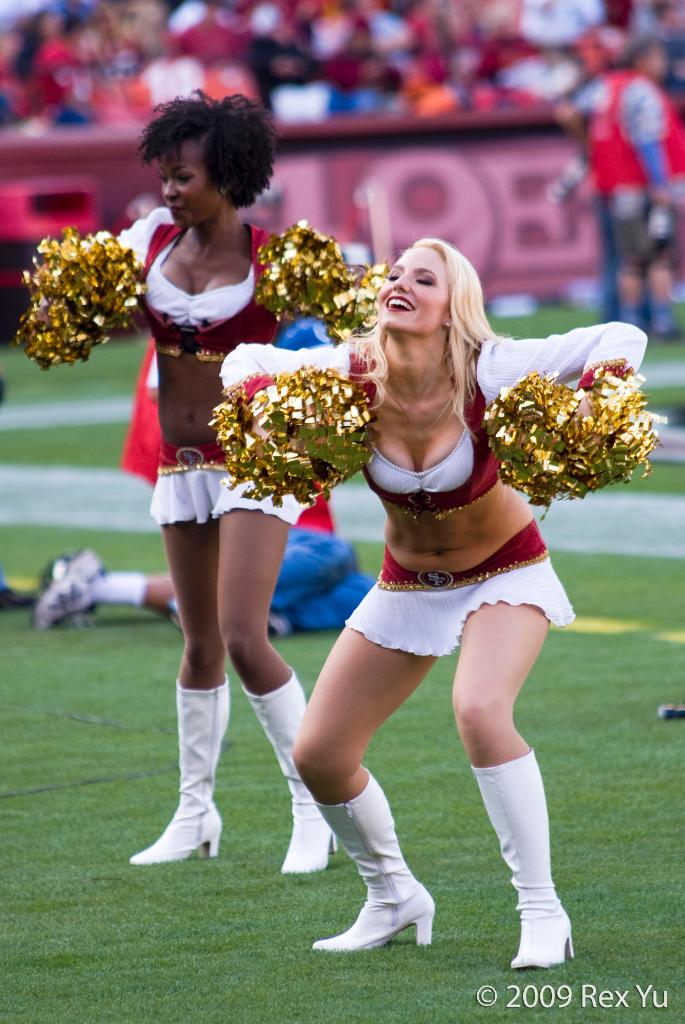 Sunday was also the 49er's annual "Youth" day, where kids could come in and be Junior Gold Rush cheerleaders, Junior Niners Noise drum line members or even the Junior Sourdough Sam mascot for the day. It was amazing to see the young girls who had signed up for the program out on the field dancing their hearts out with their proud parents looking on from the sidelines. San Francisco, here are your future Gold Rush cheerleaders.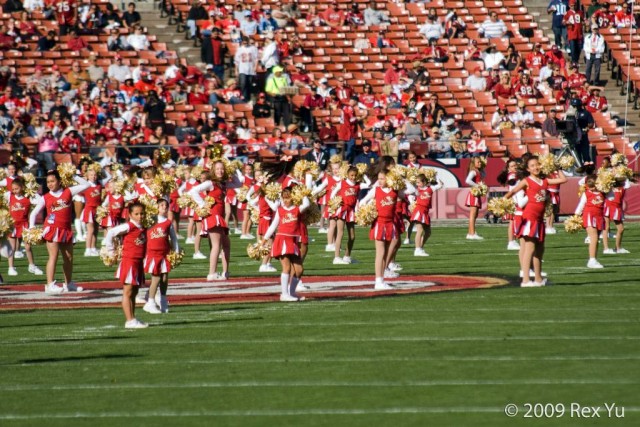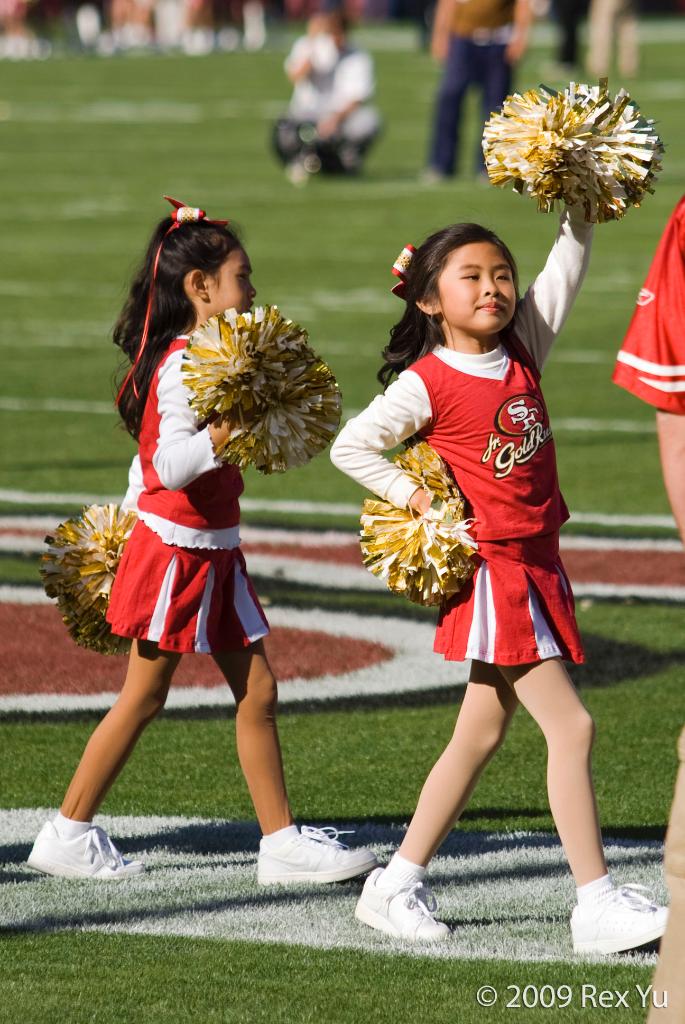 This week's Gold Rush girl of the week is 4 year veteran and line captain Deanna, who has always cheered her heart out for the team game after game, year after year, win or lose. She is definitely one of the reasons why the Gold Rush are the best cheerleading squad in the league.
Additional photos from the game found here.