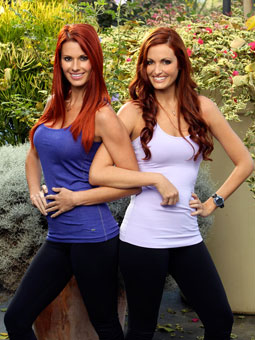 Tom Jicha
Sun Sentinel
January 19th, 201
Former Dolphin cheerleaders Jaime Edmondson and Cara Rosenthal are getting another chance to win $1 million on "The Amazing Race."
Utlilizing the "familiarity breeds ratings" strategy that has worked well for "Survivor," the CBS reality series is bringing back 11 teams that came close to winning on previous editions.
Edmondson of Fort Lauderdale and Rosenthal of Boca Raton finished second in season 14 when a taxi driver in Hawaii probably cost them the big prize.
The new season, which will be presented in HD for the first time, begins Feb. 20.