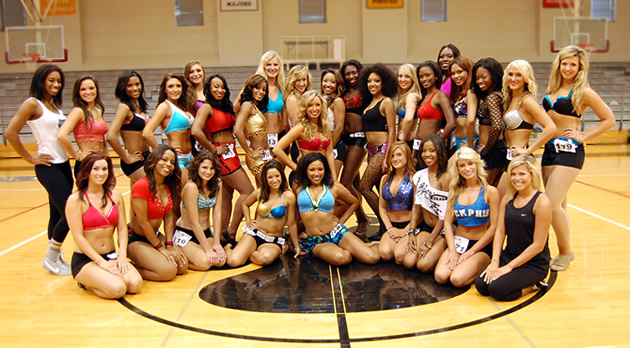 The Grizz Girls will save the last dance for Saturday, July 16 when the Memphis Grizzlies dance team holds its final audition for the 2011-12 squad at Gold Strike Casino Resort's Millennium Theatre in Tunica, Miss. (1010 Casino Center Drive). The competition begins at 4 p.m. with doors opening one hour prior and the event is free and open to the public (children must be accompanied by an adult).
To qualify for the final audition, prospective dancers competed in first round of auditions on Saturday, July 9 at Rhodes College's Mallory Gymnasium. After a rigorous five-hour audition process, approximately 27 dancers were selected to advance to the final round, where they'll vie for a spot on the 2011-12 Grizz Girls dance team.
This will mark the third consecutive year that the final Grizz Girls audition has been held at the 800-seat theatre at Gold Strike Casino Resort, a longtime partner of the Grizzlies.