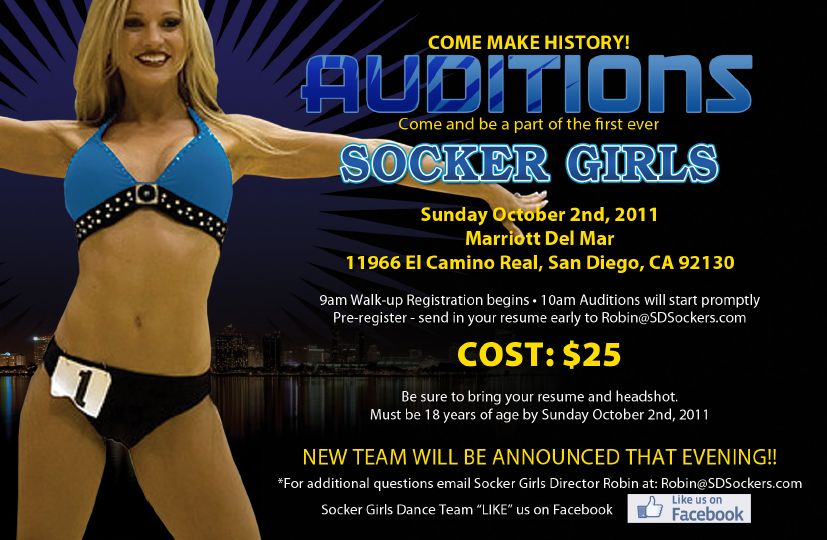 The Sockers are members of the PASL (Professional Arena Soccer League) but have never had a dance team. The club reached out to former Charger Girl Robin Wayman to start the Socker Girls.
Robin is very excited for this new venture and feels that with all of her experience, she'll be able to create a classy and dynamic dance team that is just as highly respected in the community as the Charger Girls.
Auditions will be held this Sunday October 2nd, 2011 and we are looking to have a great season. The San Diego Sockers are 12-time champions in their League and hold the title right now. They will be hosting the Championship game for the 2011-2012 season at the Del Mar Arena, their home field.