Fatigue, thy name is…mine.  Just 24 four hours earlier, I was in Sacramento, covering the 2011 Sacramento Kings Dancers open call auditions (more about that later this week).  Sunday and 504 miles later, I was in San Diego to attend the Chargers home opener against the Minnesota Vikings.  Now being an old geezer of 48 years, I seriously considered skipping the Chargers game to rest and start working on my photos from Sacramento.  I am no longer a 20 year old road warrior, who can do over-nighters and burn it at both ends.  No.  I am getting long in the tooth and need my rest, but I dragged my tired ass to Qualcomm Stadium to support the Chargers and, more importantly, the Charger Girls.
On this Sunday, it was the 10th anniversary of the attacks of 9/11 and the NFL had planned numerous observances at all their venues.  It was important for me to be here, if only to pay my respects to the fallen and to make a symbolic statement that acts of terror cannot defeat us by making us cower in our homes.  Life goes on and it is to be enjoyed to the fullest.  And I enjoy watching football and I really enjoy photographing the Charger Girls.  So as tired as I was from driving over 1000 miles in four days, I wanted to be here for the Chargers home opener.
NFL glamor boy Adrian Peterson along with the rest of the Minnesota Vikings made the trek to sunny San Diego to try to steal a win from the Chargers.  In a nightmarish reminder of last season's special teams blunders, the San Diego Chargers let Viking Percy Harvin take the opening kick off 103 yards for a touchdown.  But as the game progressed, the Chargers asserted their dominance, riding upon the three touchdown effort of fullback Mike Tolbert.  In the end, the Chargers limited Viking QB Donovan McNabb to a paltry 39 passing yards en route to a 24 – 17 win.
Now the game was not the only highlight.  The Charger Girls wore special uniforms in homage of 10th anniversary of the 9/11/01 tragedy.  They were nice, dignified and not too overtly sexy for NFL cheerleader uniforms and they featured a ribbon in a very apropos place…over their hearts.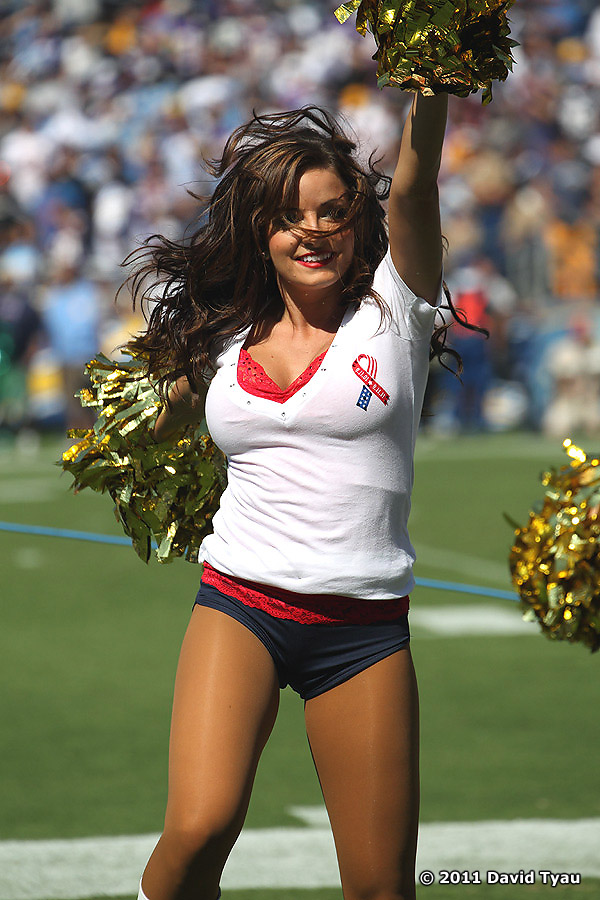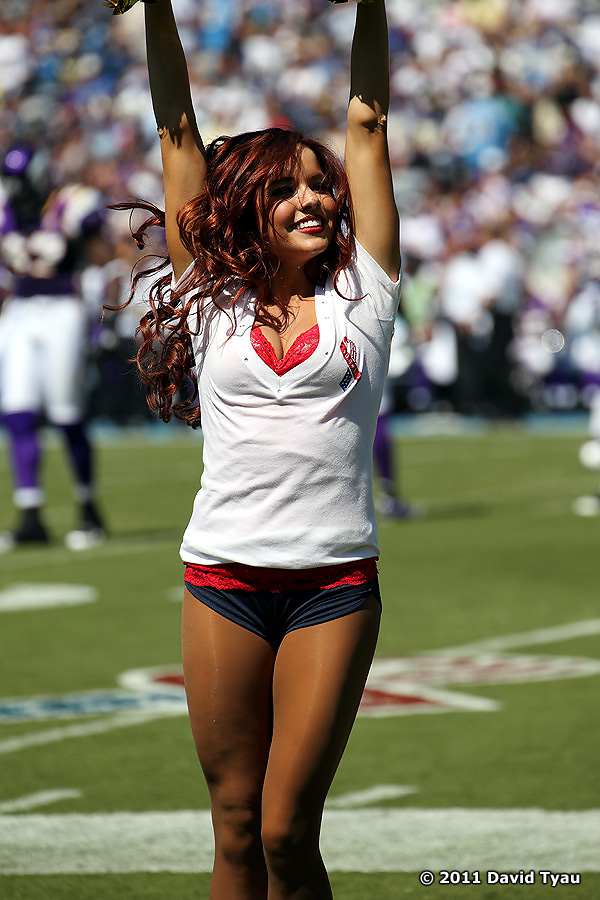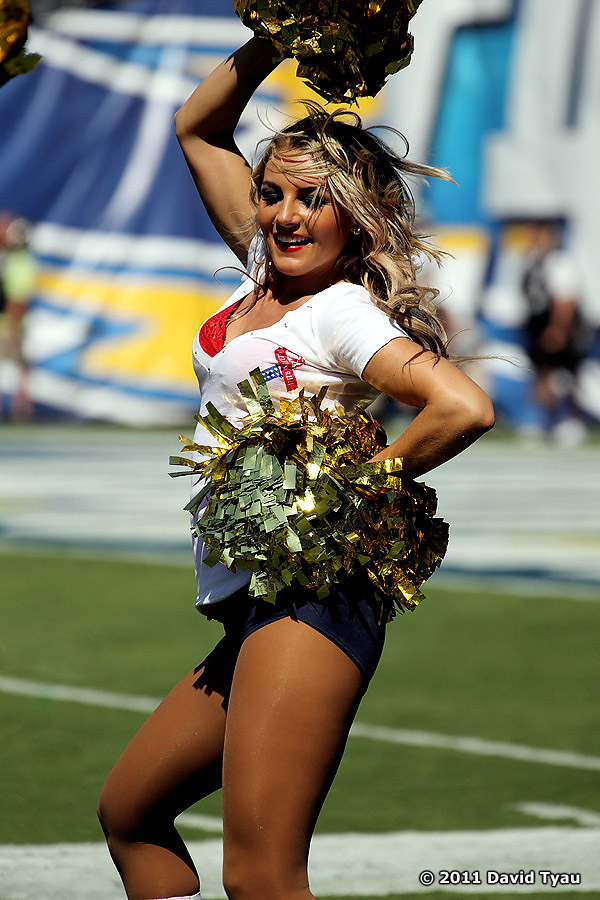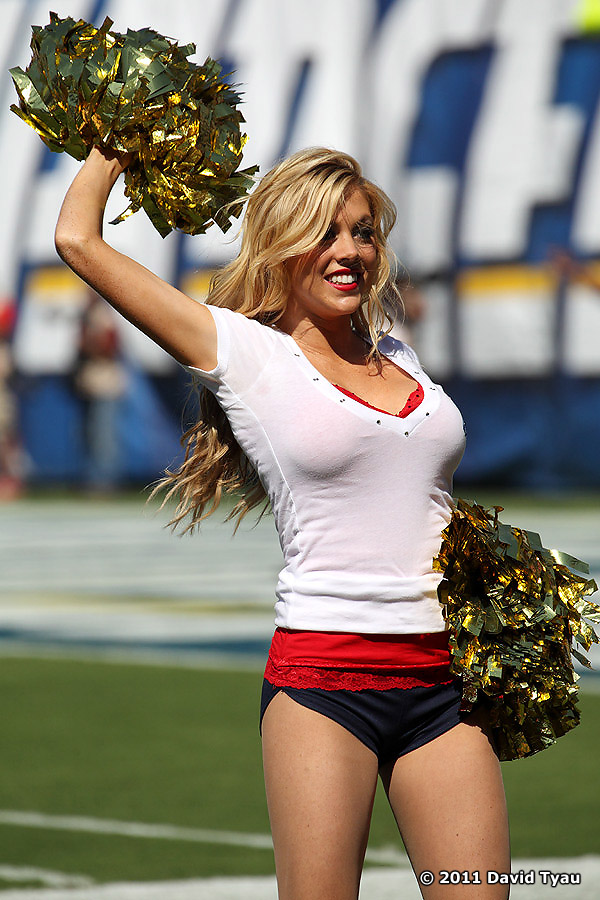 Okay, I am sure most of you want to see what the other Charger Girls look like in these special uniforms.  So let's begin with the Charger Girl Line Captains: Tiffany, Katie, Natalie and Lauren O.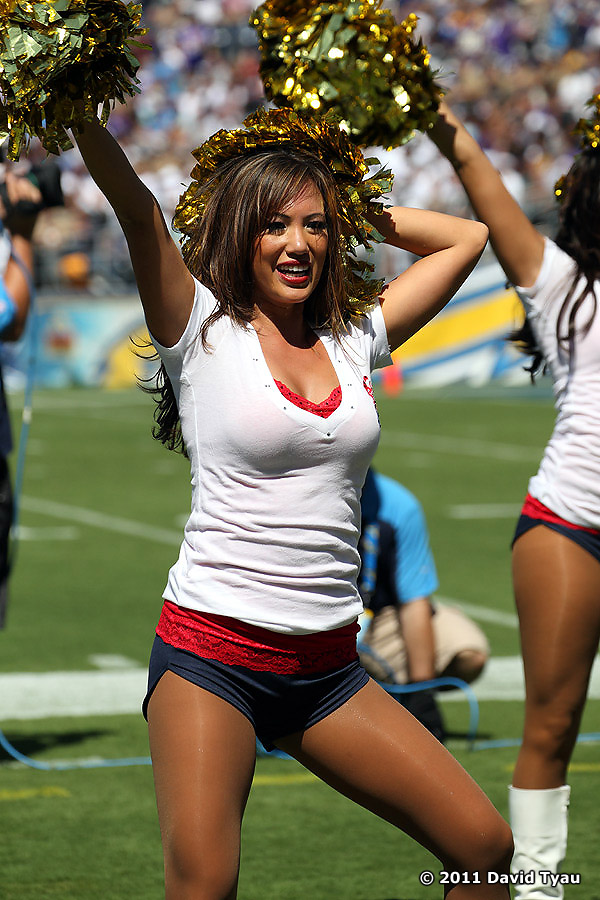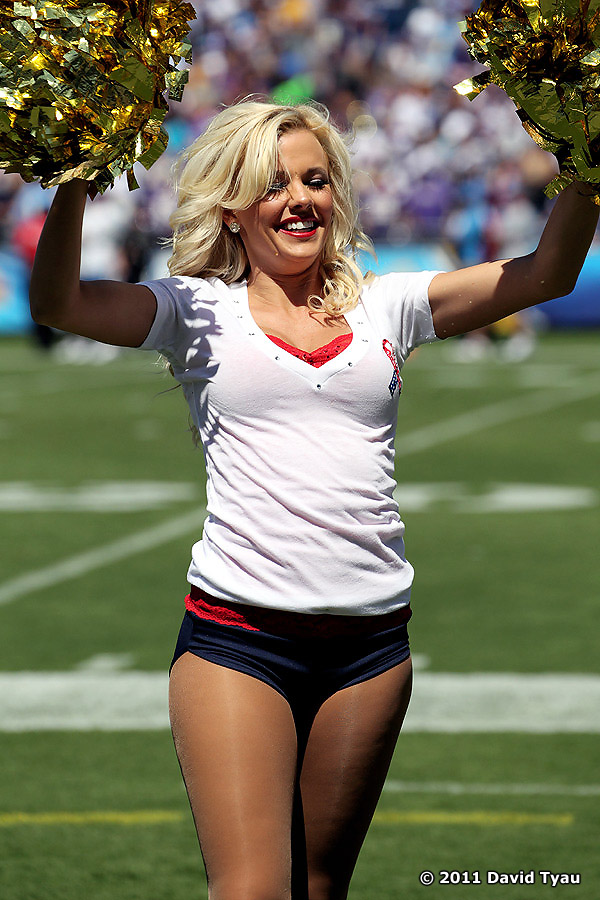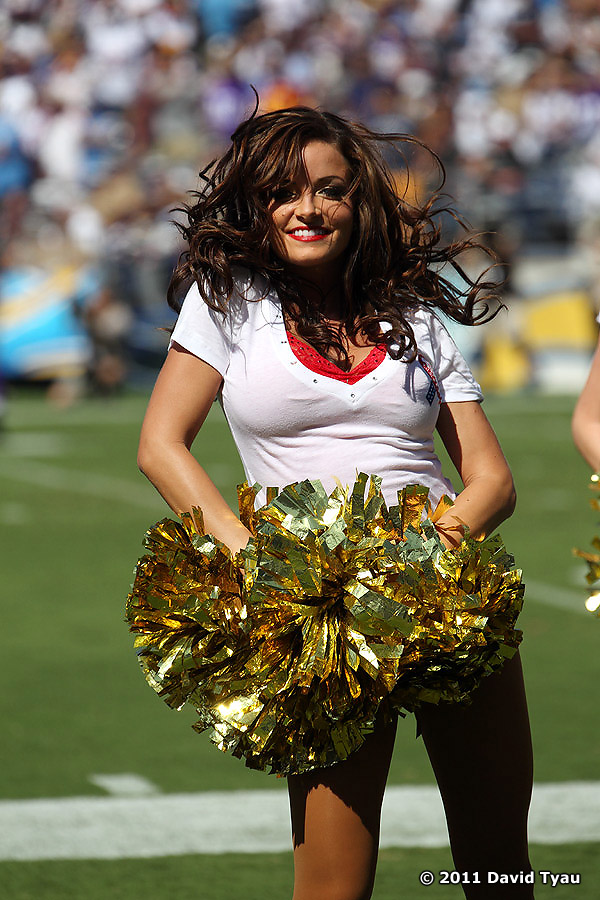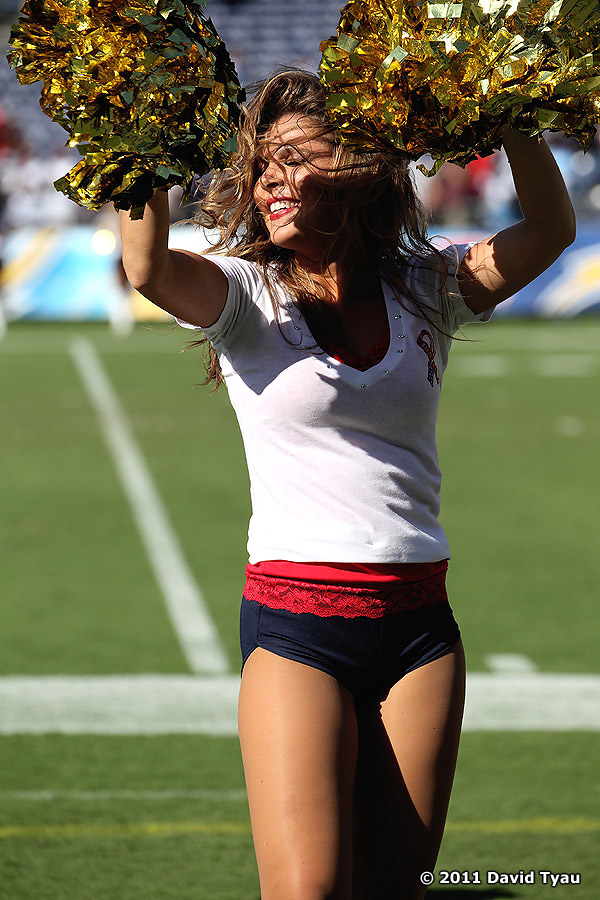 This week's Charger Girl of the Day has always given me great shots and I appreciate her enthusiasm and spirit.   She is a former Laker Girl and current Line Captain, introducing Katie.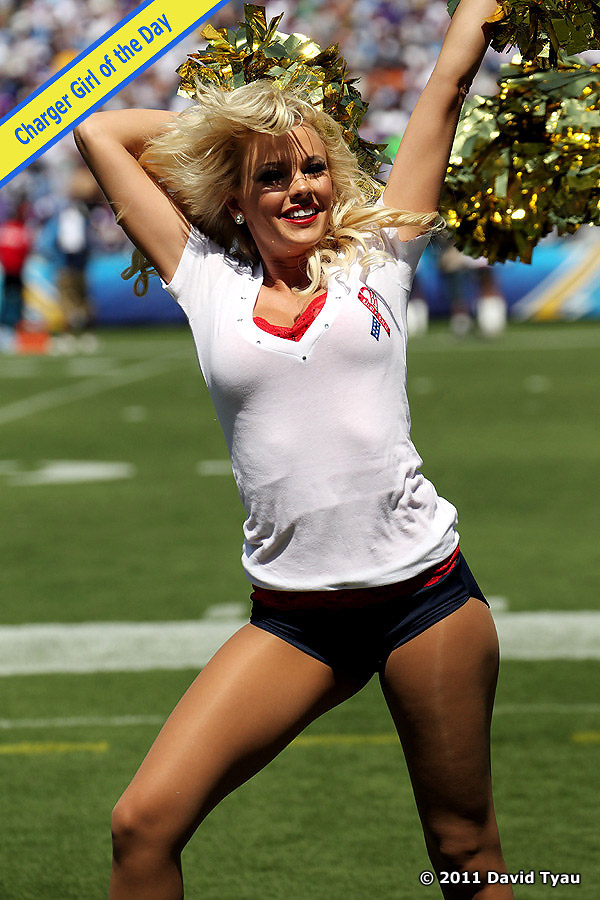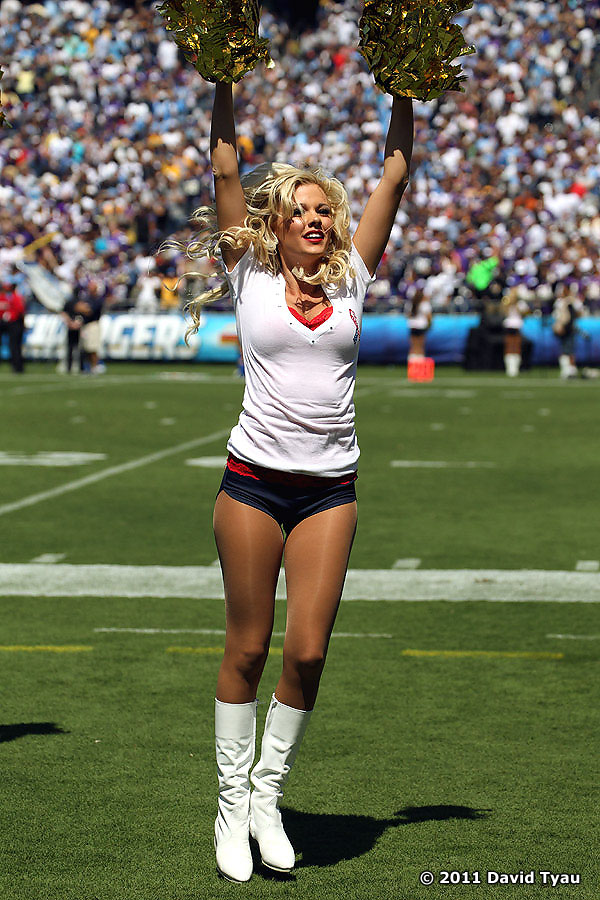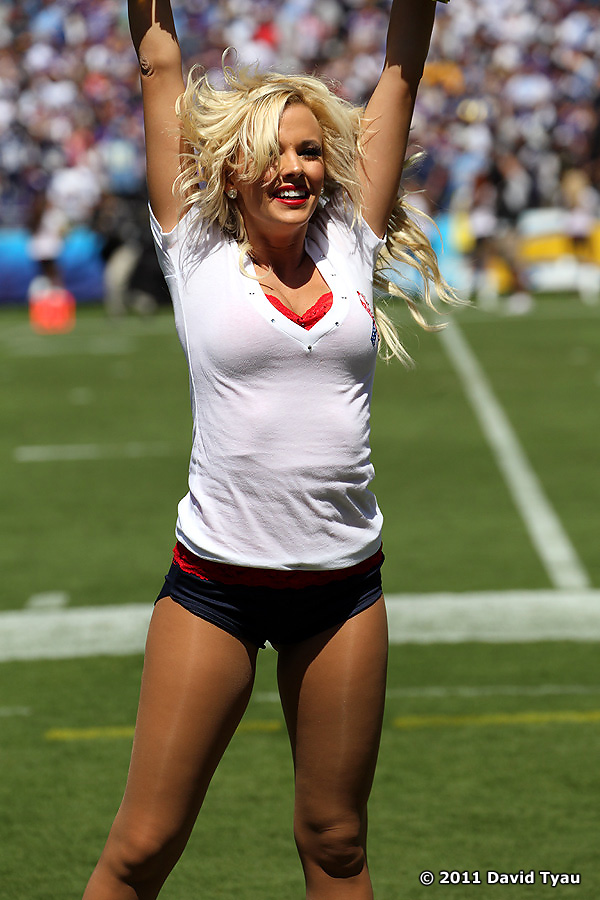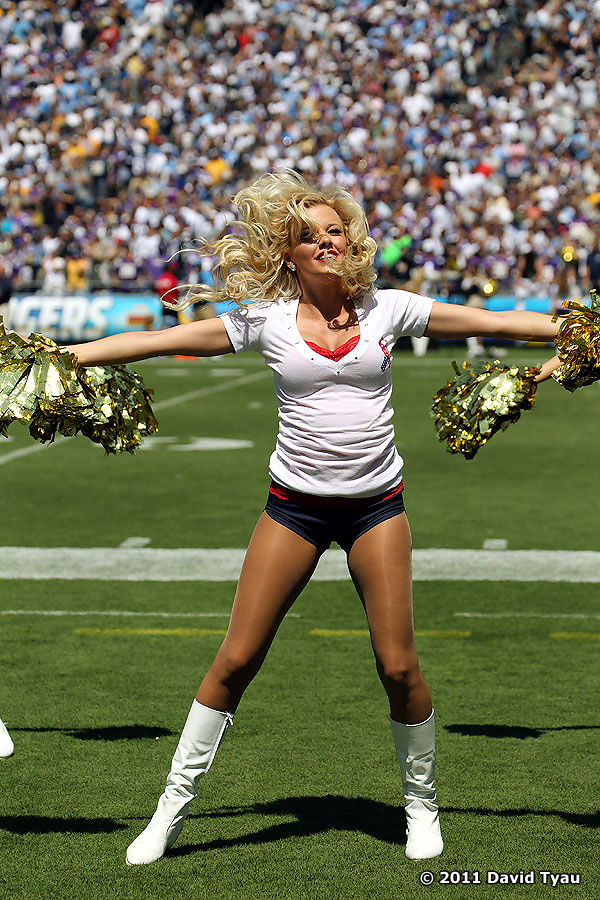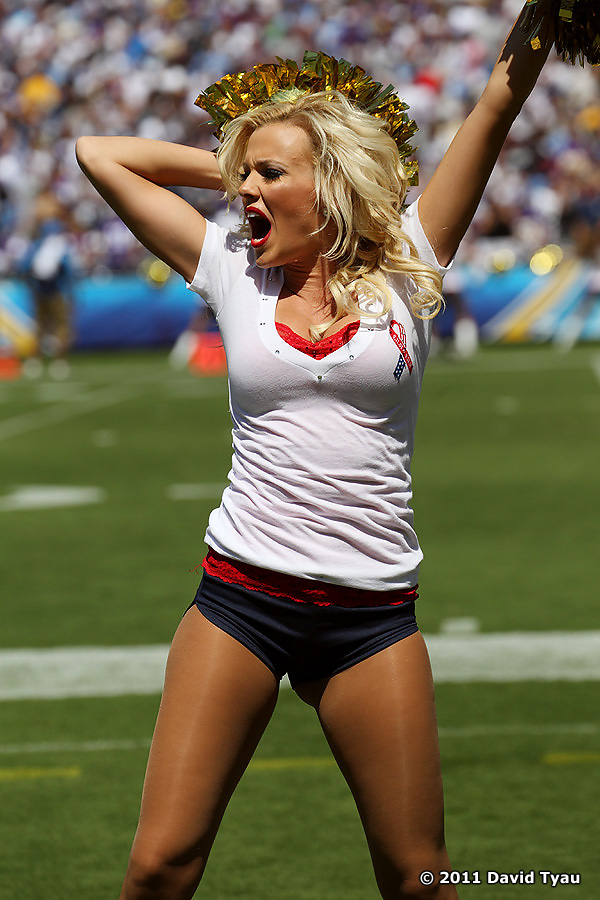 Okay let's continue our coverage of the absolutely gorgeous Charger Girls with  Alexis, Angela, Anjelica, Ariel, Christie, and Clarisse.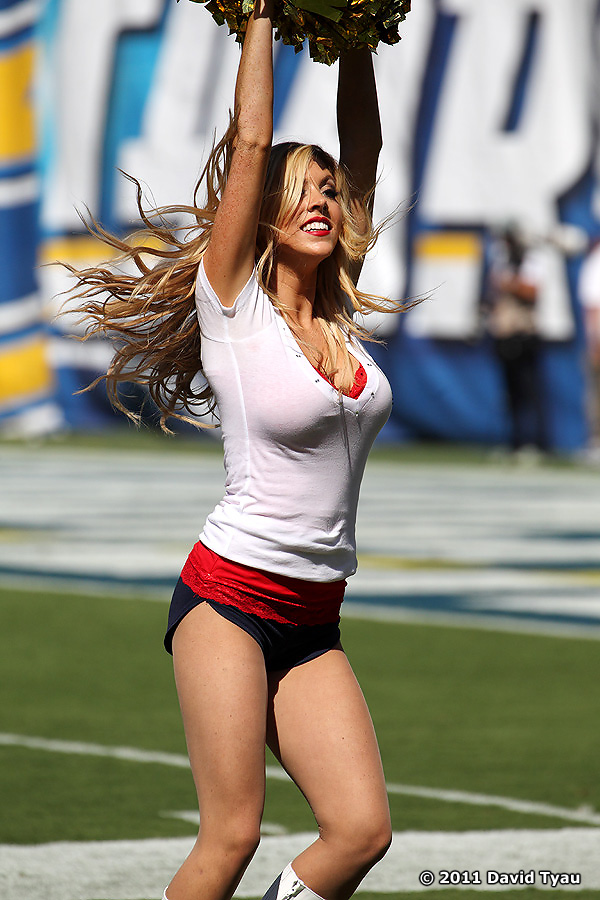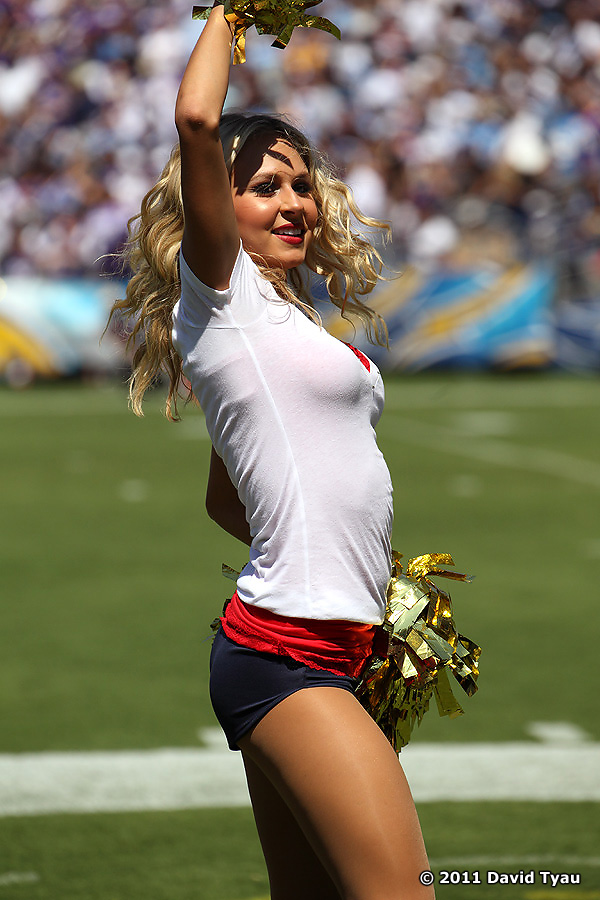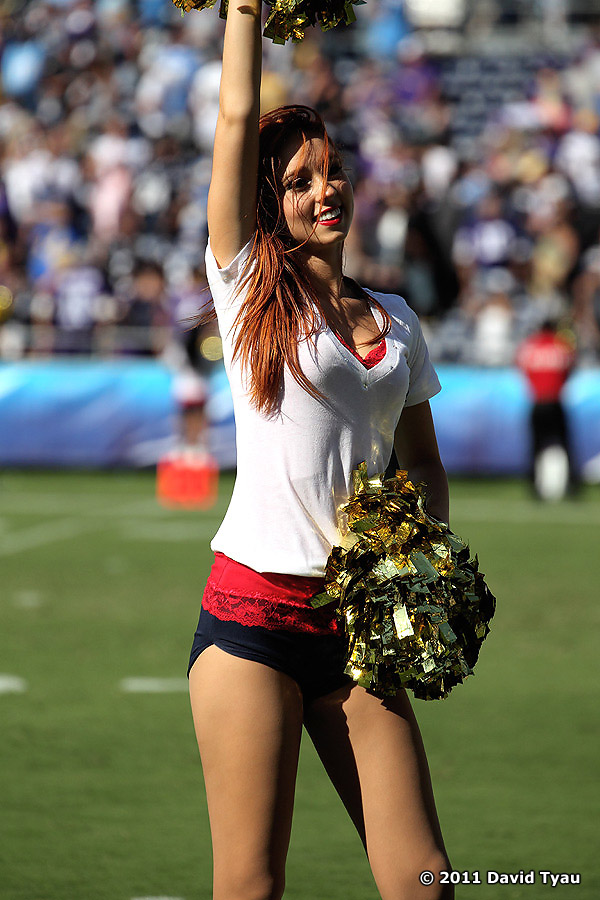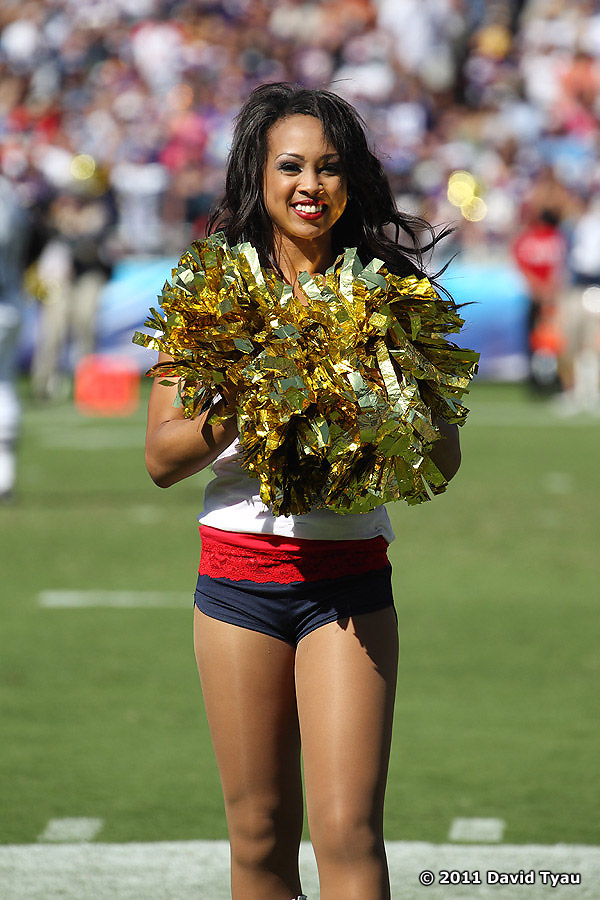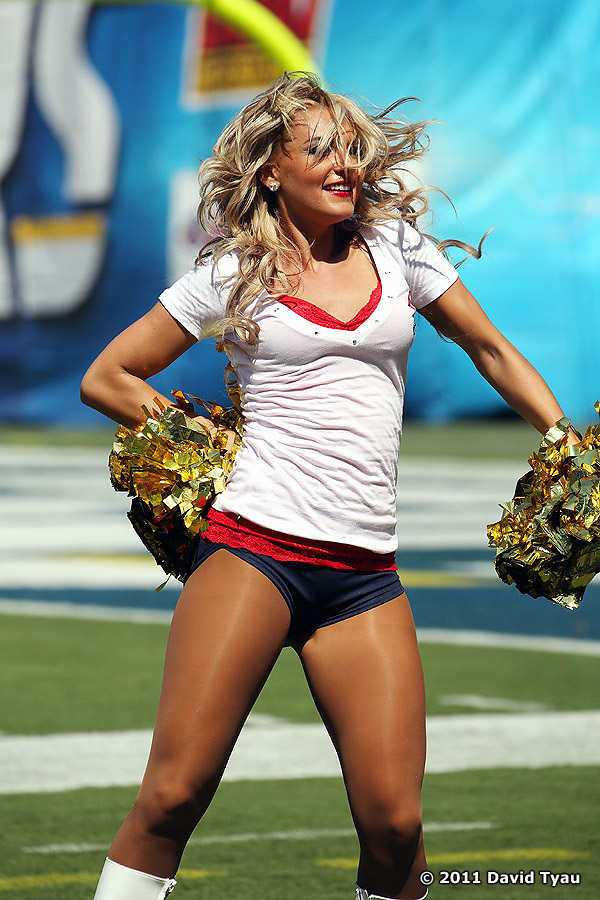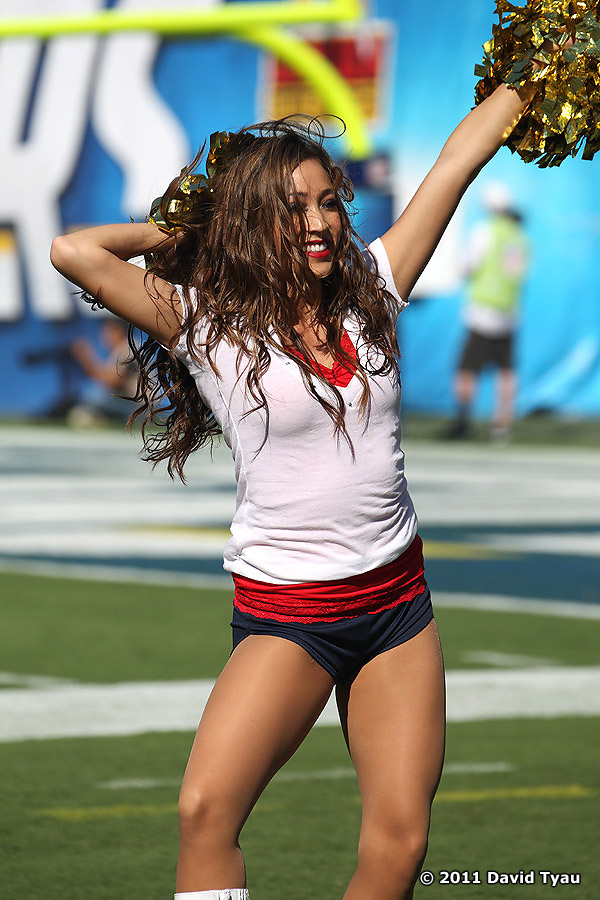 We continue our coverage with Courtney, Culture, Emily, Aussie Emma, Hannah, Hayley, and Jaquelyn.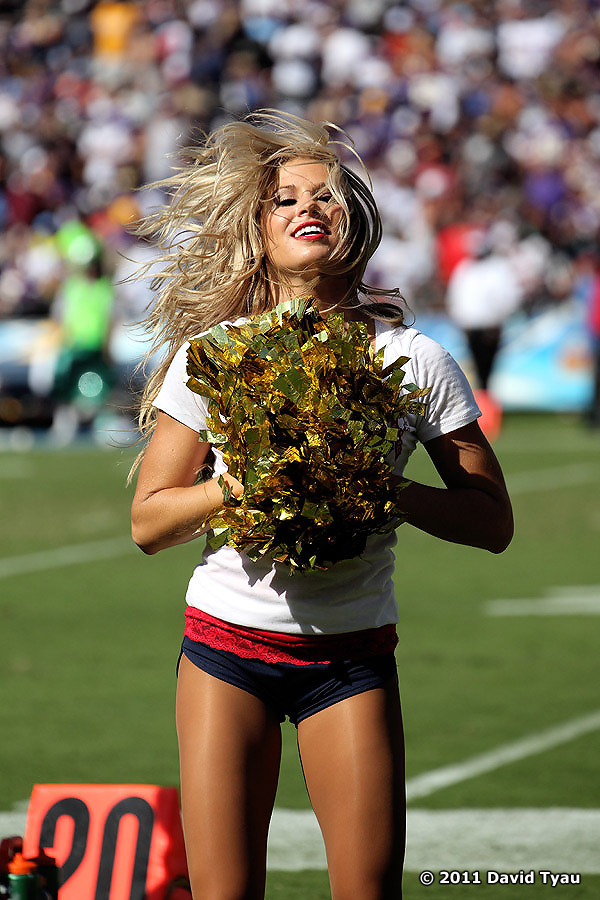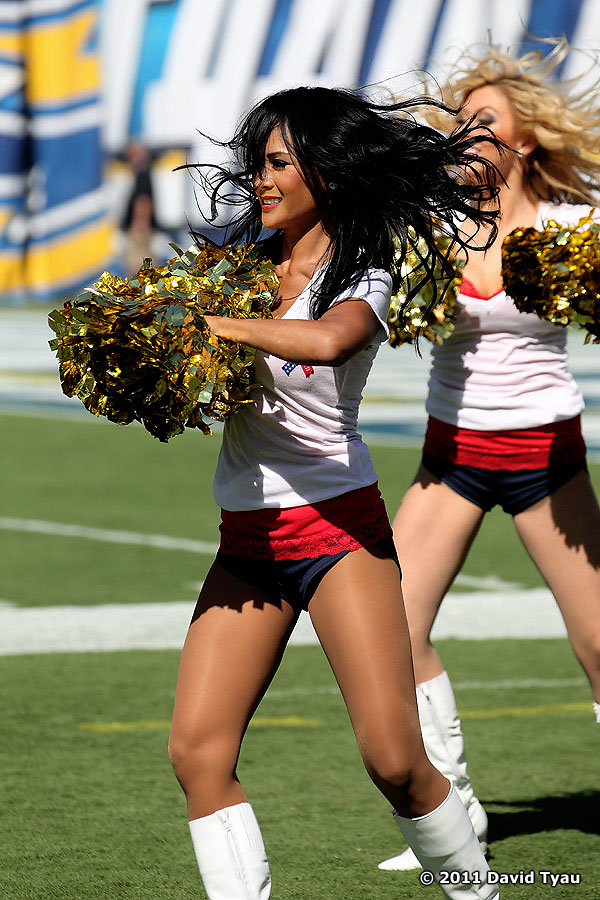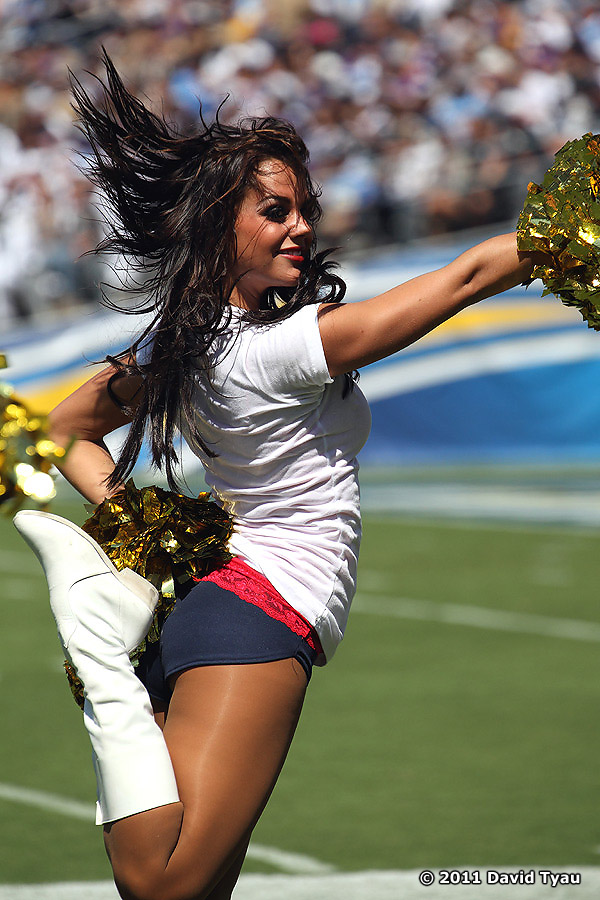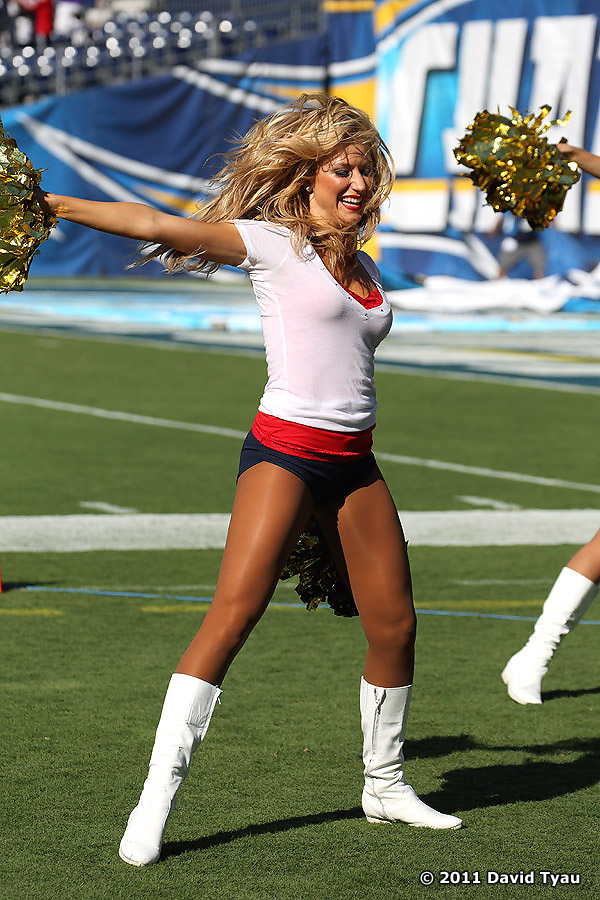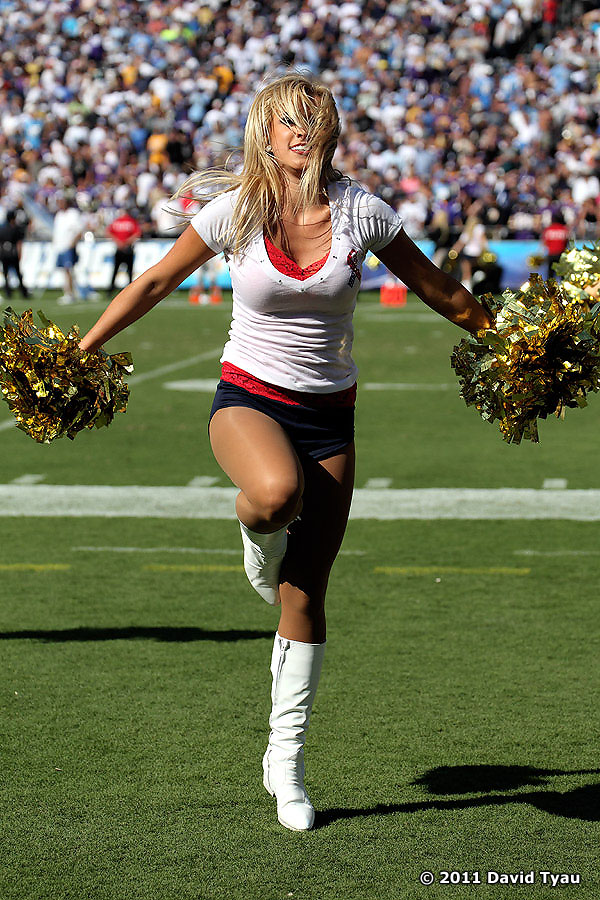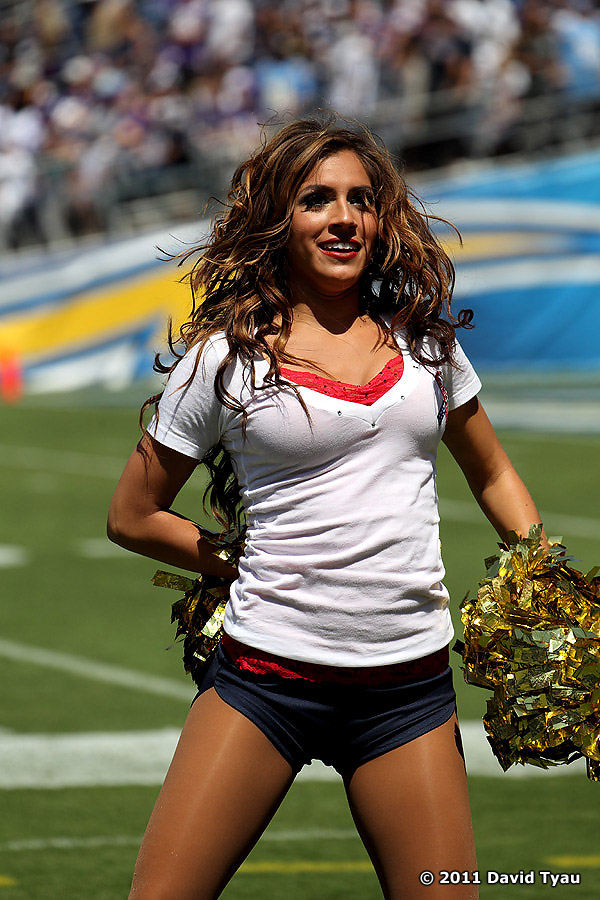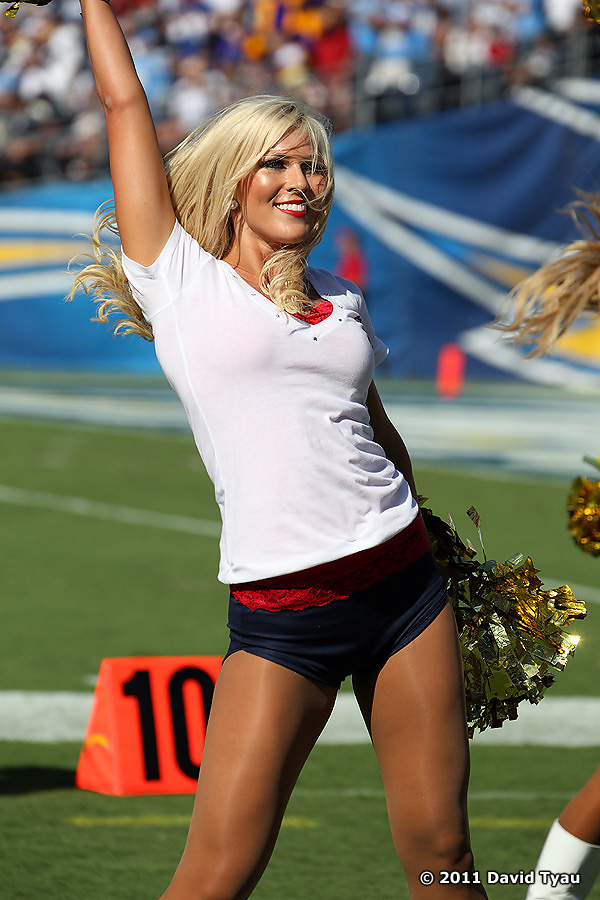 Let's continue with Jennifer, Kara, Katelyn, Kimberly, Lauren P., Marissa and Melissa.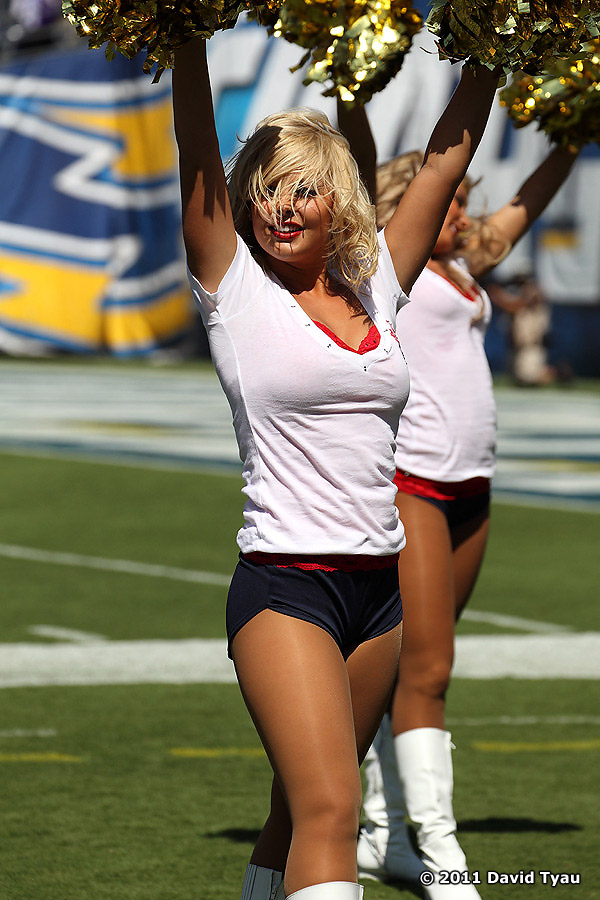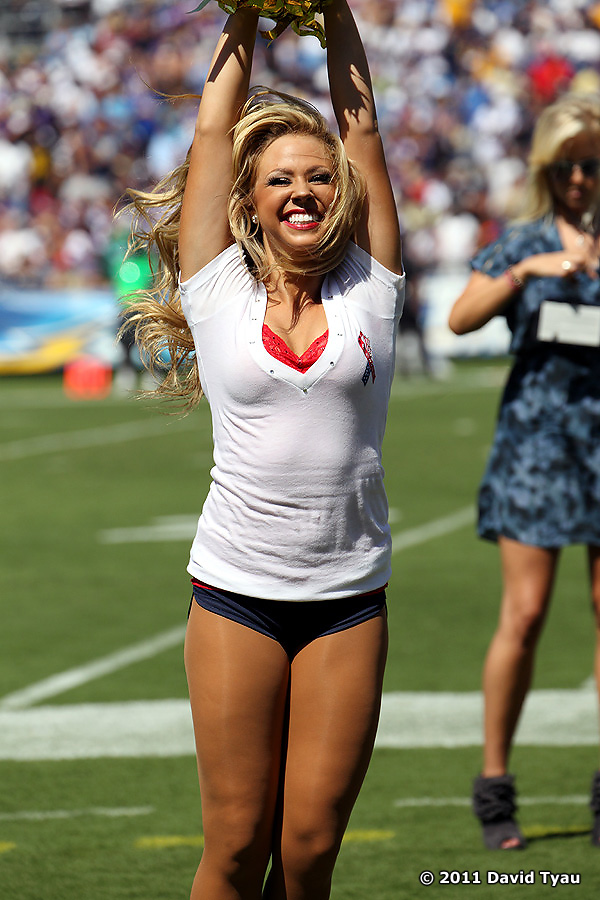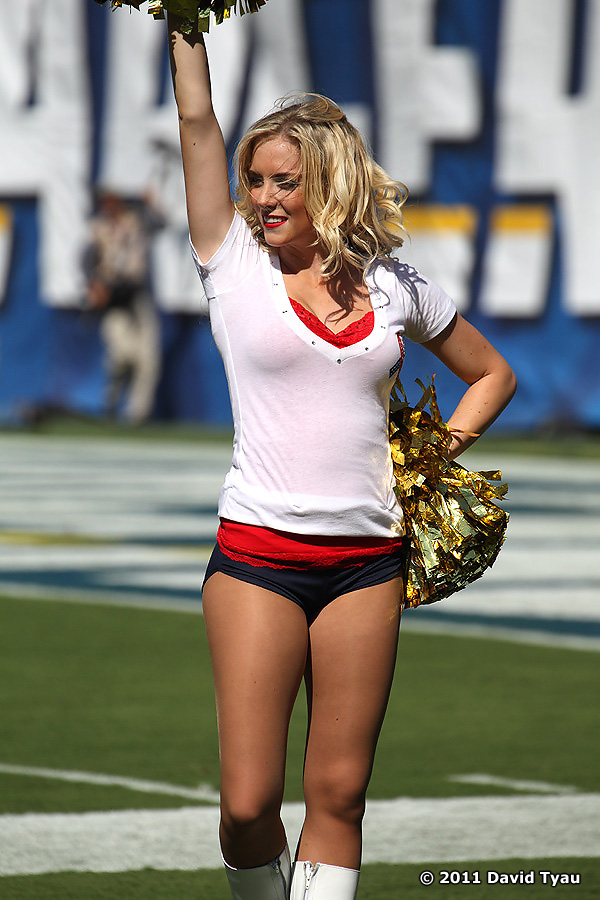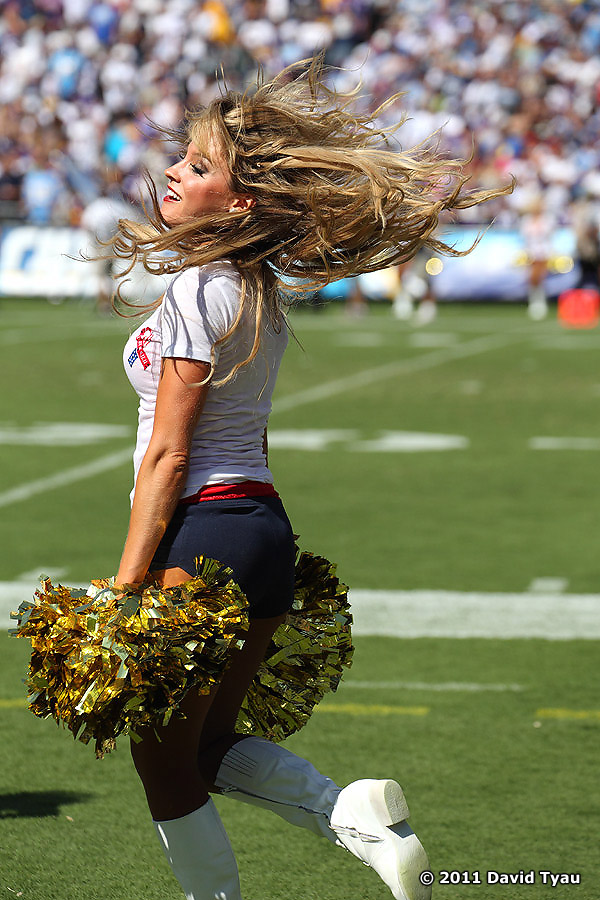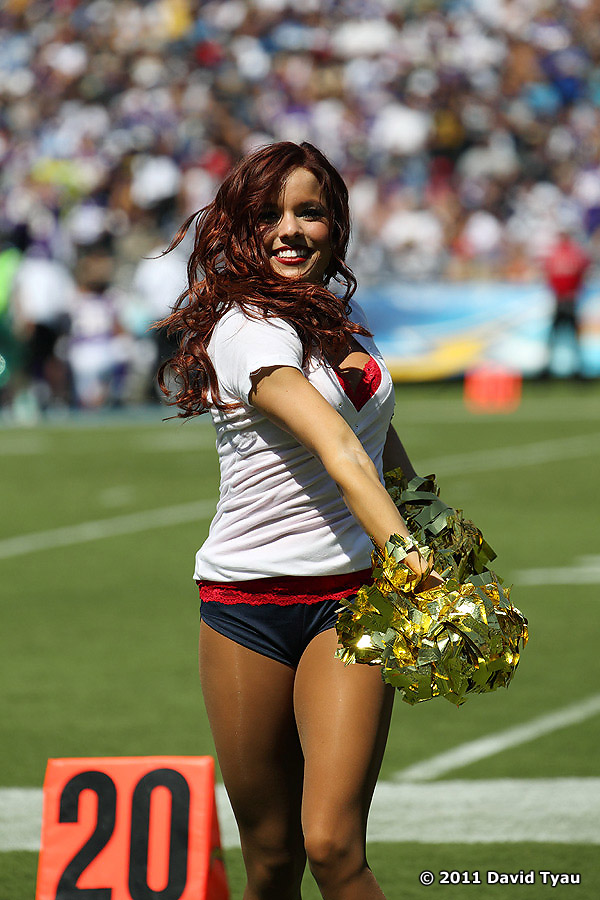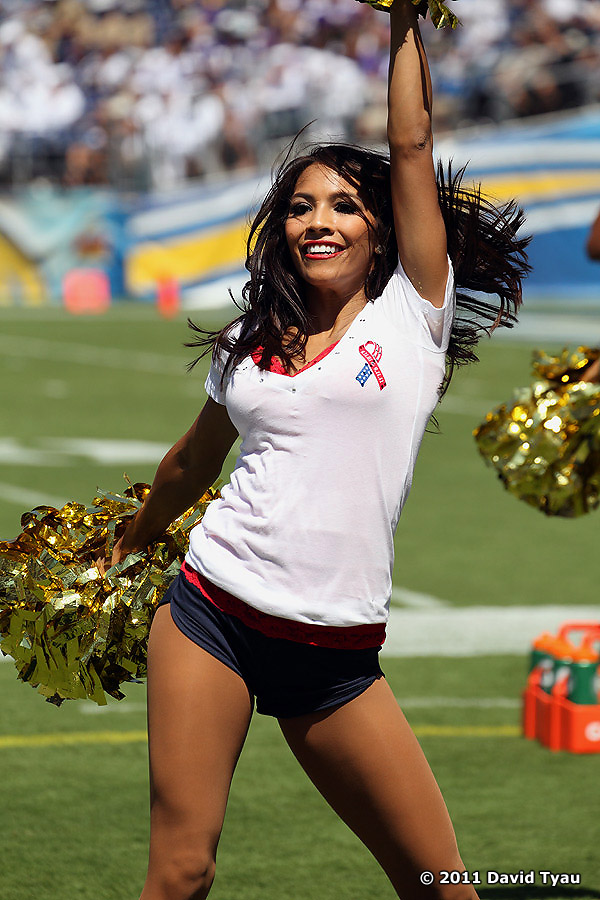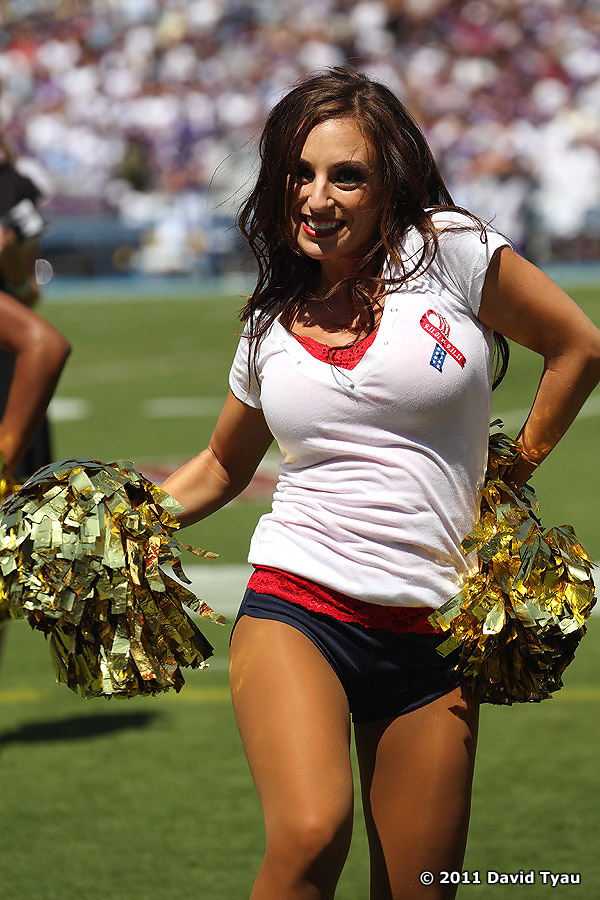 And we conclude this week's coverage with Nicole, Nina, Starkesha, and Tawnie.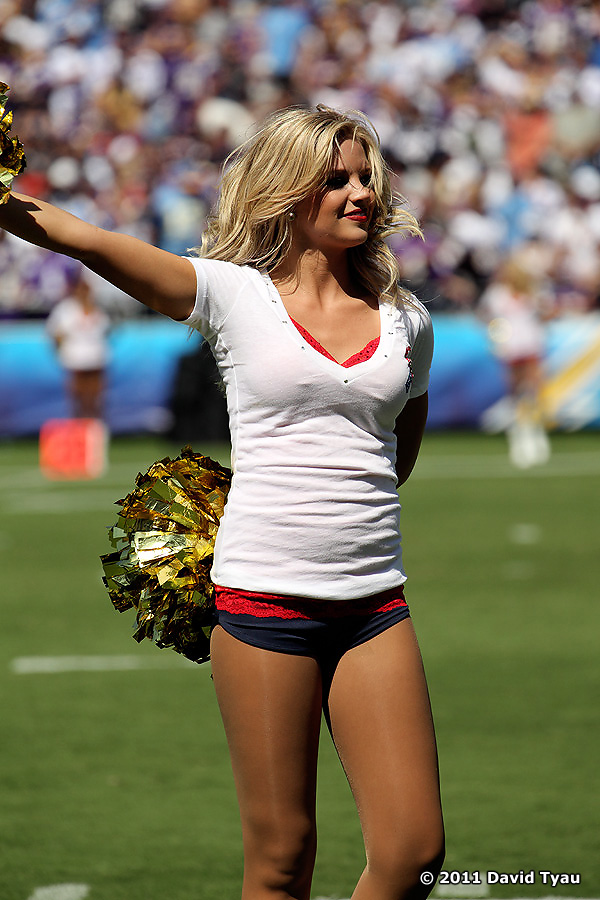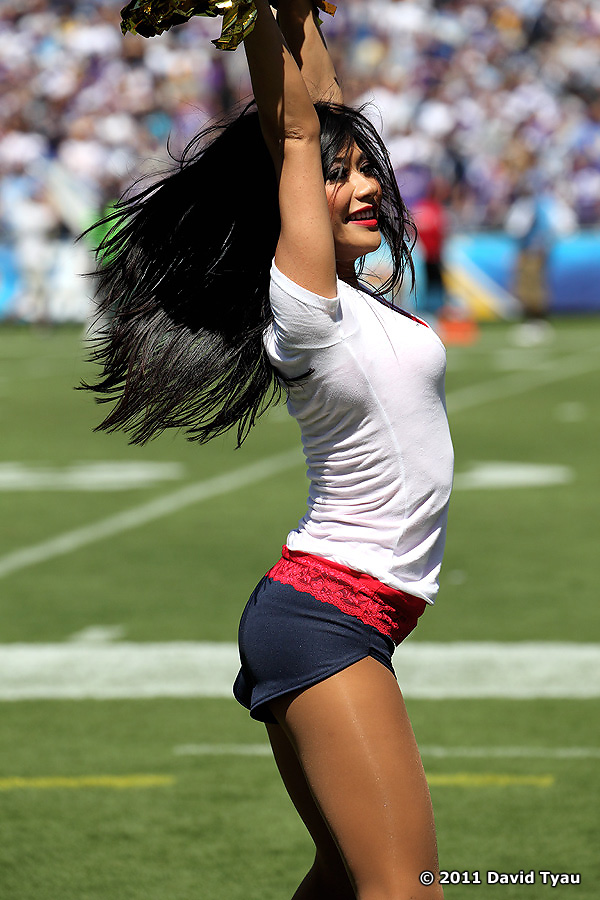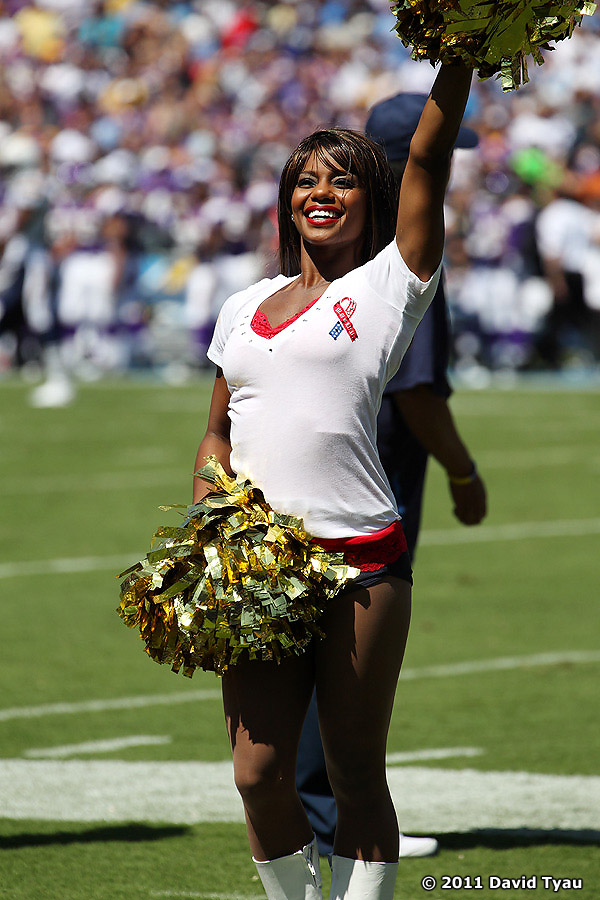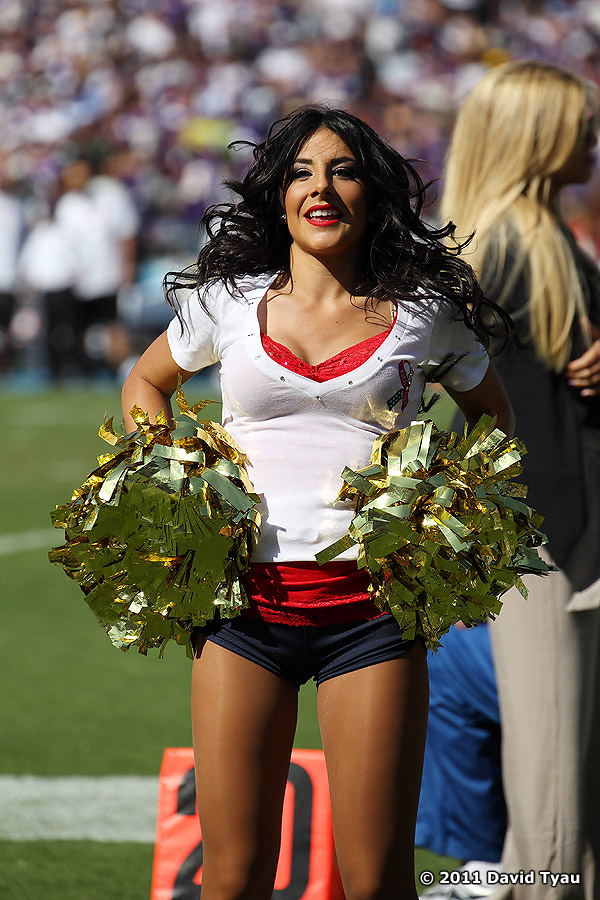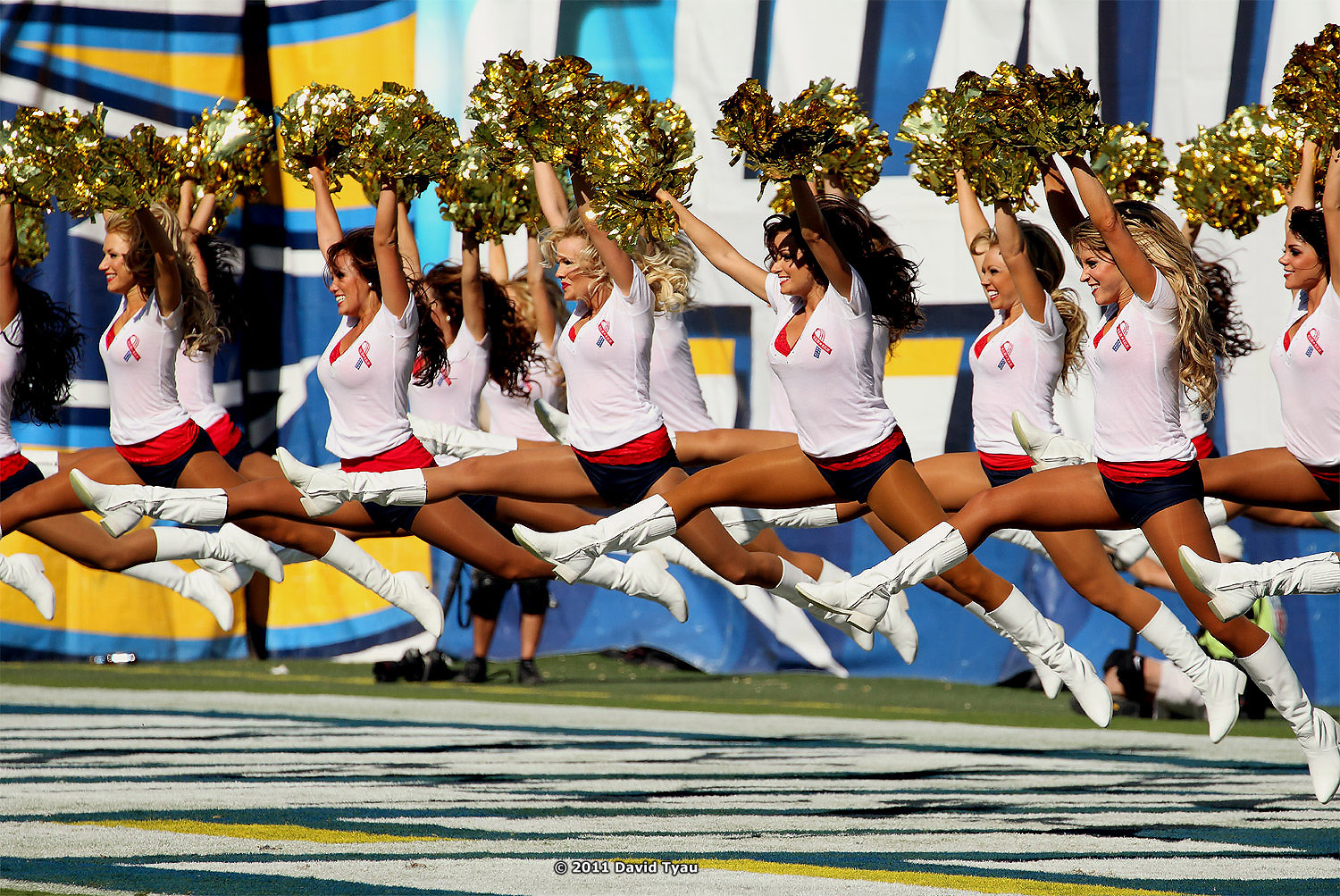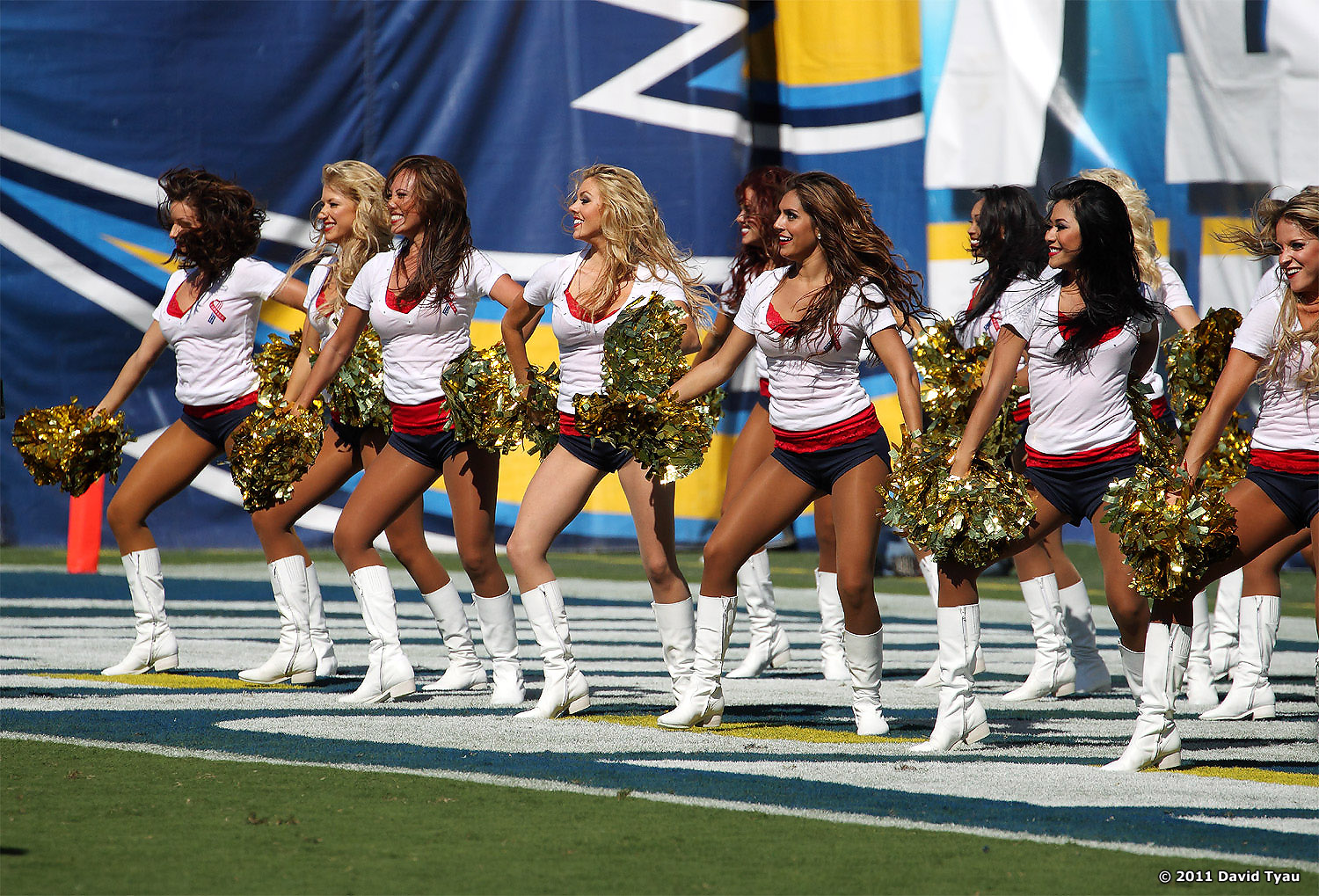 Under the leadership of Norv Turner, the Chargers have historically started the season off poorly and have had to fight their way back into contention.  So starting the season off with a win was a welcome change to what has become the norm and with that, there is hope that this year, will finally be THE year that they breakthrough to the Super Bowl.  Hope springs eternal, when it is the first game of the season.  And a win is certainly better than a loss.
*               *               *               *               *
For more Charger Girl photos, please visit my blog: The Hottest Dance Team in the NFL. And please keep an eye out for my article on the 2011 Sacramento Kings Dance Team auditions.