Shortly after the NBA Championship concluded , Dalals Mavericks player Dirk Nowitzki visited his home town Würzburg in Bayern (Germany).
He and the ING Diba bank (German sponsor) introduced a big party in the s.Oliver arena and press conference.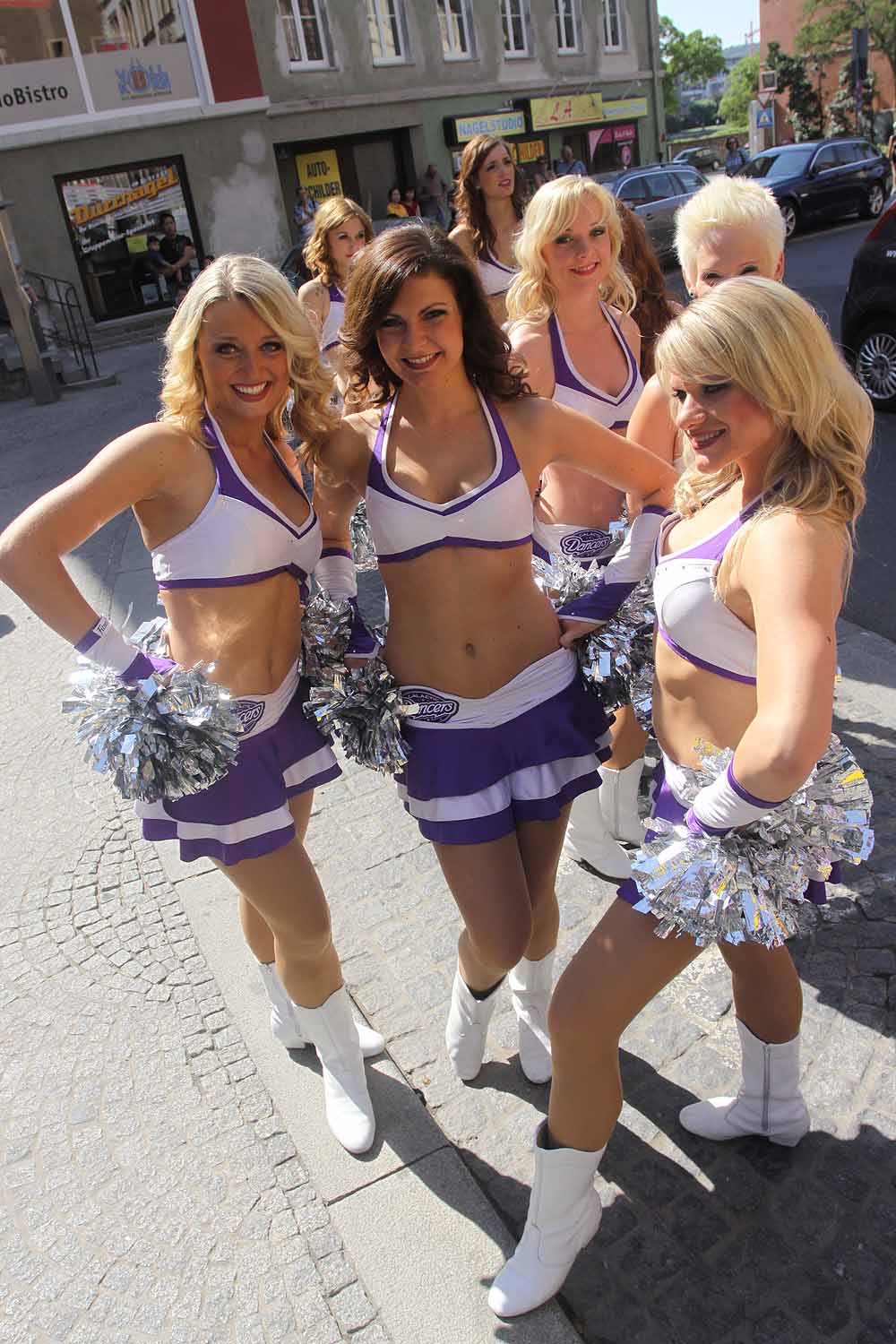 The Galactics were very proud to welcome Dirk and dance for him. Some basketball cheerleaders were partially jealous "Why hasn't Dirk taken us?" they asked! Others were happy for the Galactics and wrote positive feedback on their
facebook account, congratulations etc.
After that the Galactics and Dirk went on the parade in the city. Finally Dirk wrote in the golden book of the mayor of Würzburg.