Editor's note: Recently, Dirk Nowitzki announced his retirement from the NBA and our European Correspondent, Michael Fischer, sent us some photos from when he returned home to Würzburg, Germany a few years ago. Enjoy this look back.
---
Eight years ago, Dallas Mavs player Dirk
Nowitzki
visited his home town Würzburg in Bayern (Germany). He and the ING Diba bank (german sponsor) were introduced at a big party in the s.Oliver arena and press conference.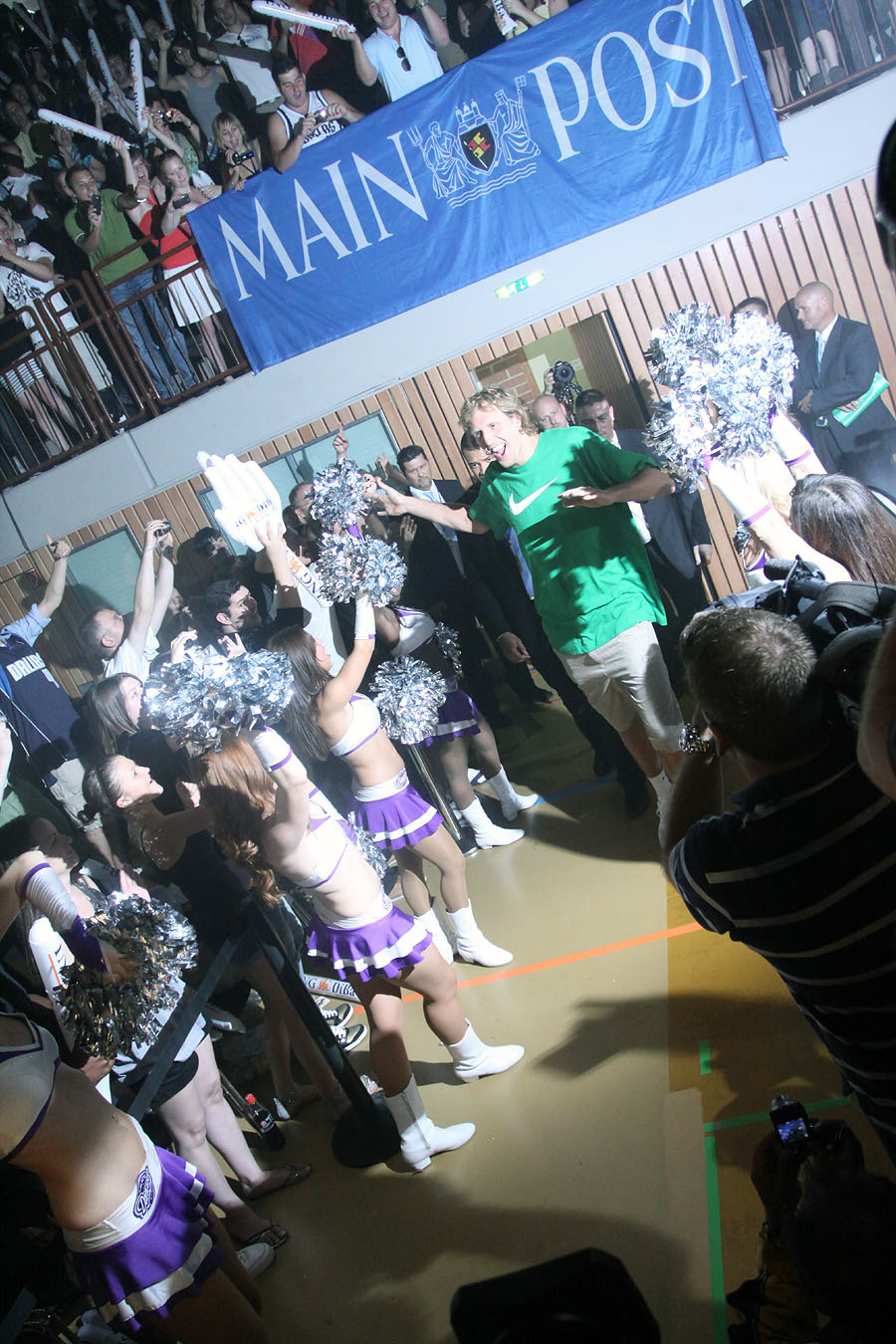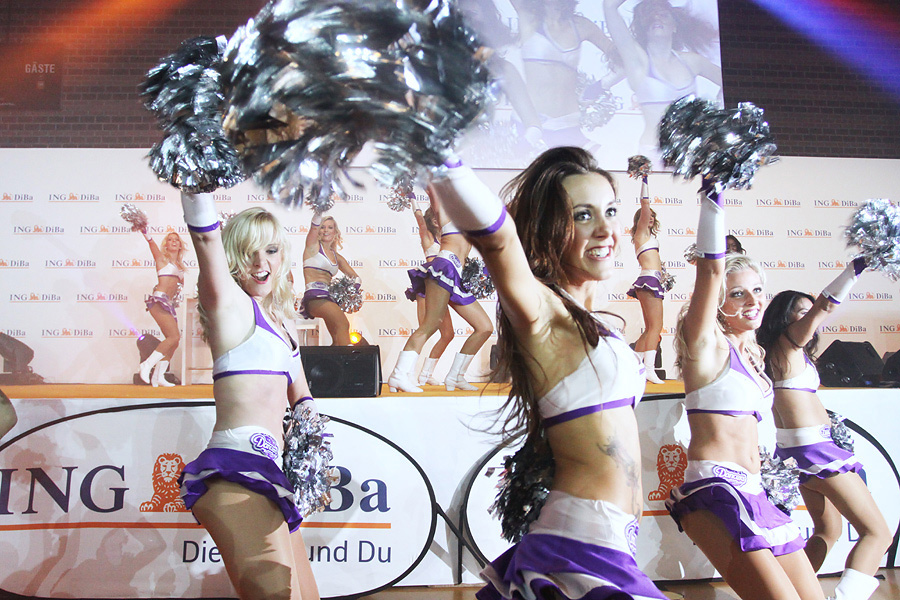 The former Galactic Dancers were very proud to welcome Dirk and perform for him. Some other basketball cheerleader squads were a little jealous, "why hasn´t Dirk taken us instead?", they asked themselves. 😉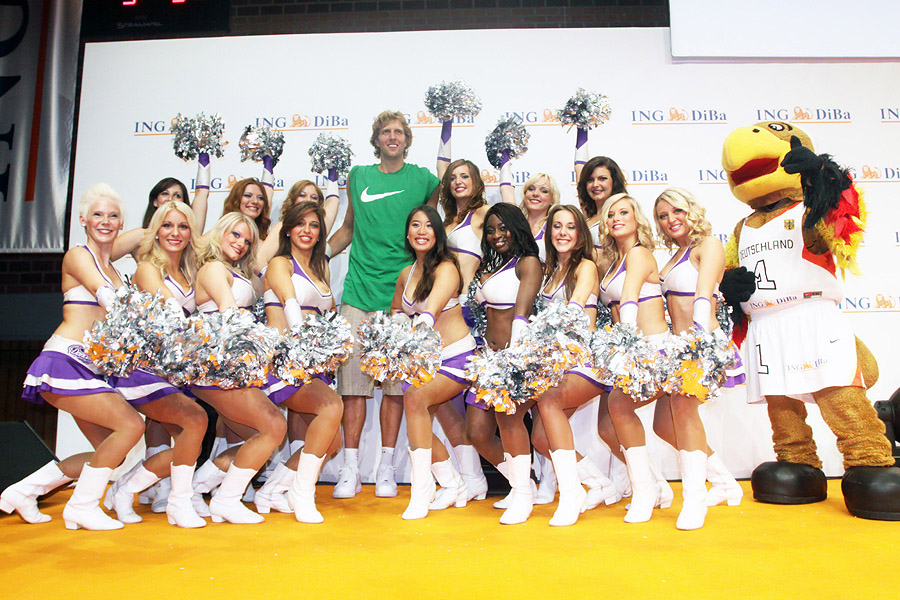 After that the Galactic Dancers and Dirk were honored in a parade in the city. Finally, Dirk wrote in the golden book of the mayor of Würzburg.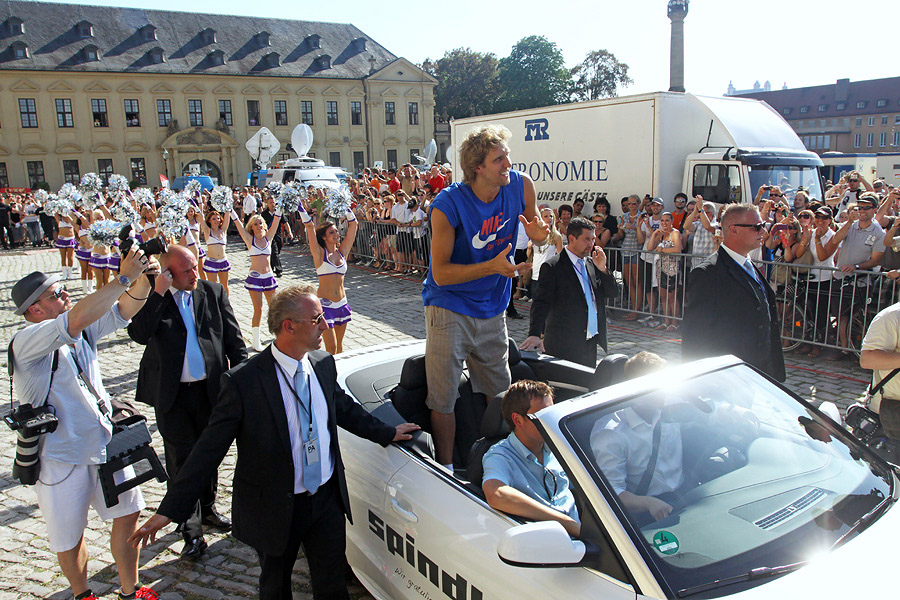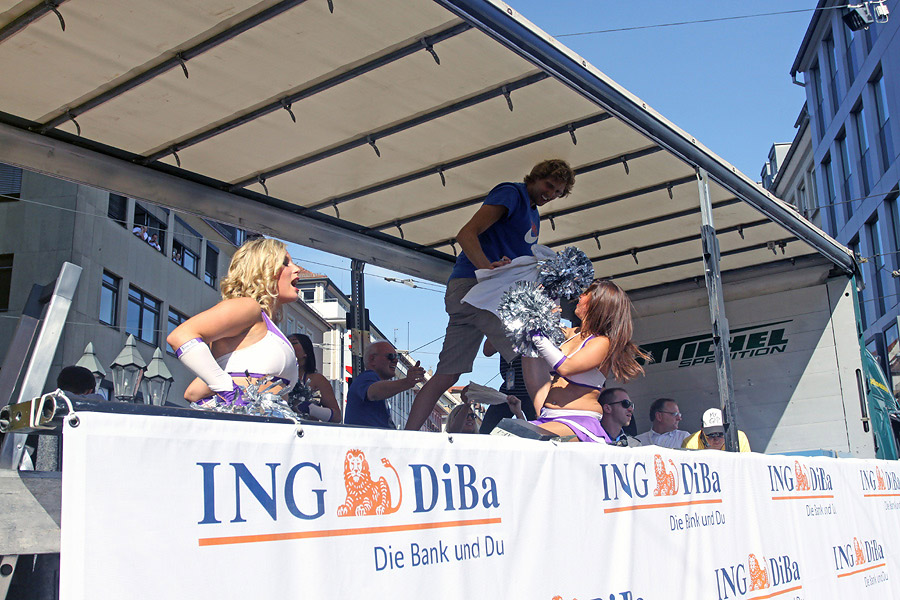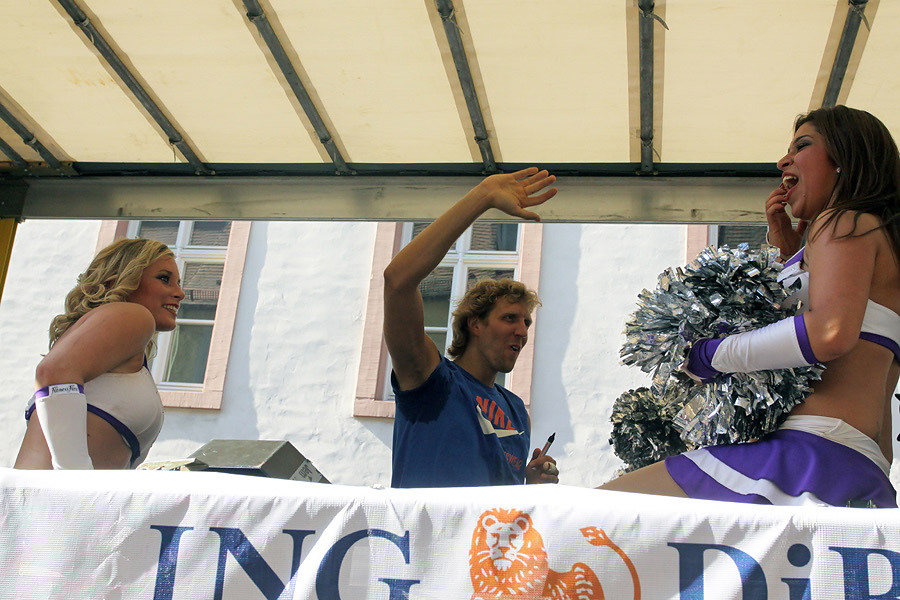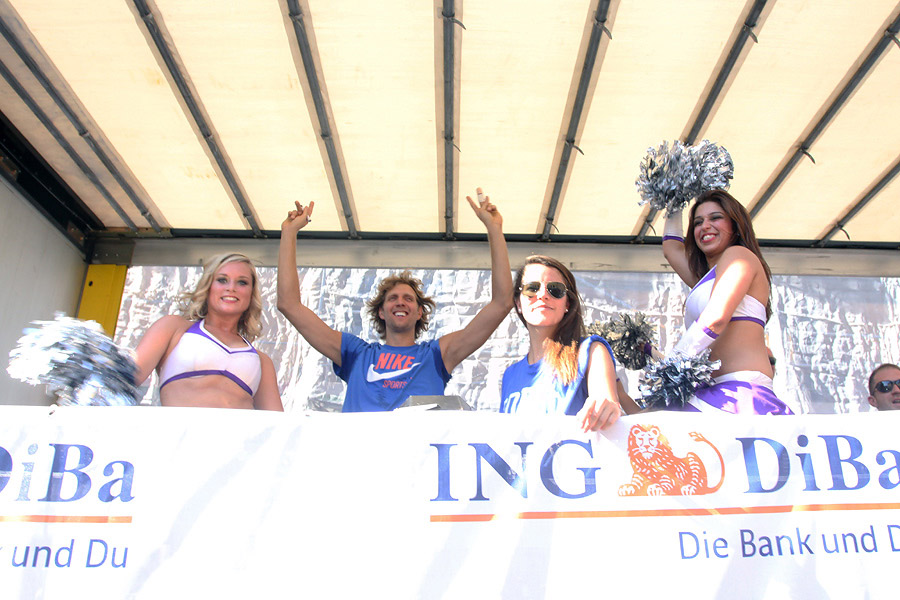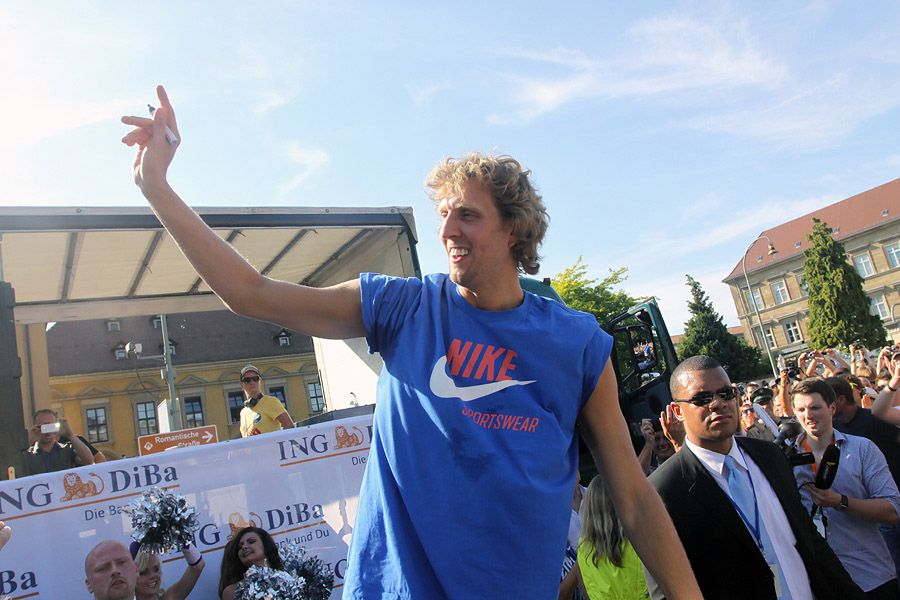 Peter the bus driver was so enamored with in the girls, that he left his bus unattended in the city to provide security for the Galactic Dancers.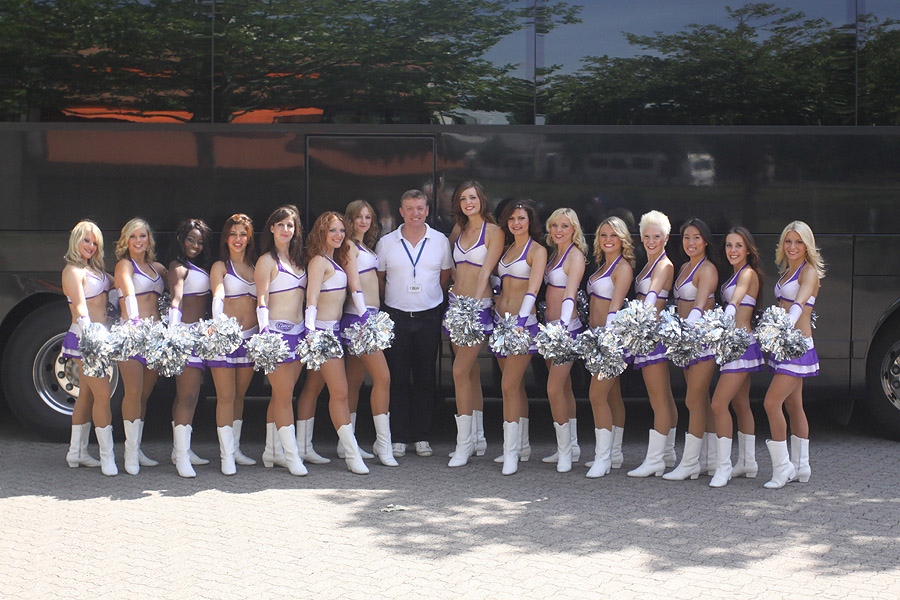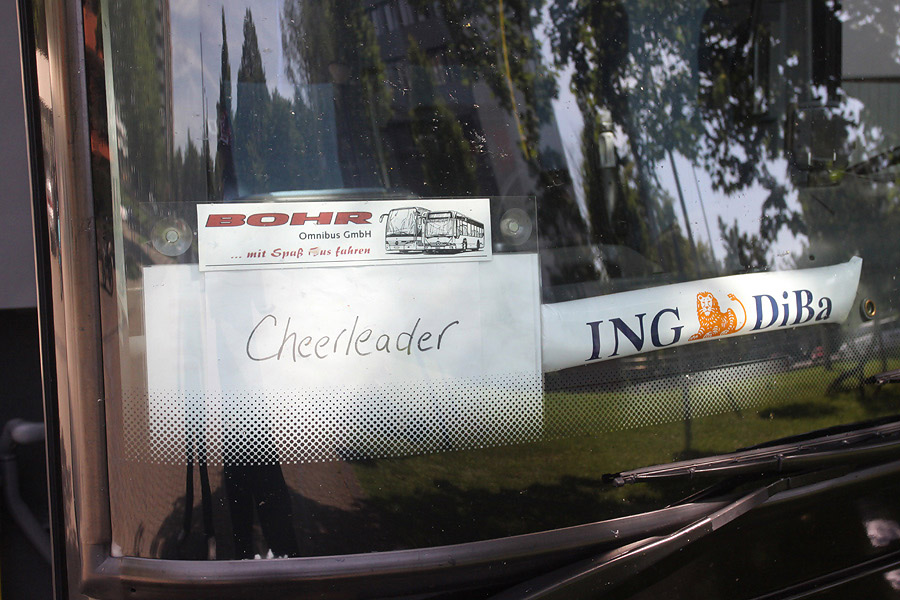 Peter's reward for this kind act…a fine from police, because he parked the bus
in the parking ban area.