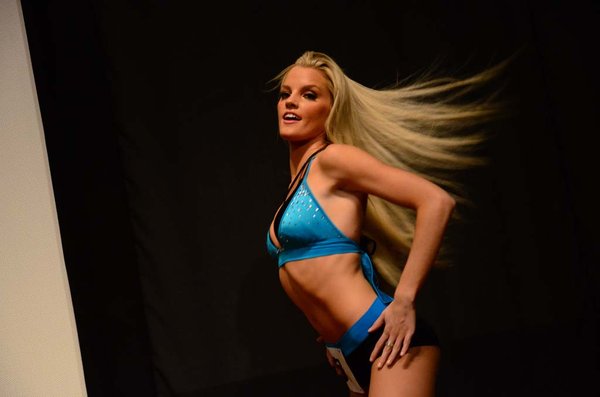 By Peter Mucha
Philly.com
3/29/2012
No way the front office would let Eagles fans help pick players.
But more than 100 season ticket holders voted Wednesday night on prospective cheerleaders.
Each of 101 young women – including a pair of identical twins and 30 members of last season's squad – had to introduce herself and perform a dance routine at the NovaCare Complex in South Philadelphia.
"This is the most competitive group that we've seen at the semifinals," said cheerleading director Barbara Zaun, part of the panel of seven judges.
"In addition to being very beautiful and very talented dancers, they are very accomplished women in terms of their education and their careers," she said.
The 101 were chosen from about 500 wannabes at Saturday's Open Call auditions at Lincoln Financial Field.
Only the 2005 post-Super Bowl auditions saw more applicants.
The season ticket holders, who cast their own ballots, were quite impressed with the semifinalists, Zaun said.
The sixty finalists selected included the twins (both Drexel students) and all 30 squad members seeking to return.
They'll compete April 24 at the Kimmel Center's Perelman Theater. The $24 tickets for the 7:30 p.m. event are on sale through www.kimmelcenter.org.
Another fan opportunity is annual calendar shoot, scheduled tentatively for May 10 to 14 in Nassau, the Bahamas.
"This is a going to be a friends and family package, so fans who want to come along on the trip would be welcome," Zaun said.
Details should be available soon on www.philadelphiaeagles.com, she said.
Last season, the squad debuted the NFL's first cheerleader calendar app, and the response was great, Zaun said.
"It was incredibly popular with our fans, and we did receive a lot of recognition," she said.
It made a Top 10 list for sports-related apps, and is up next month for a Webby award, she said.