A few weeks ago, we reported that the Sea Gals had new "white" uniforms for the upcoming NFL season. They modified the blue uniforms last year, and the white ones this year. But the other day, I found out I was wrong. It goes much deeper than that. This year, they revamped the whole kit and caboodle – the tops, the skirts, the shorts, and the pants. "Action Green," we hardly knew ye.
Not that anyone is holding their breath waiting for my opinion, but I like it. Very much.
But don't think I didn't notice that you shrunk the skirts as well as those itty bitty shorts.
(And there are no words to express how profoundly grateful I am that th ectoplasm colored boots disappeared even faster than the football team's lime green jerseys. Thank you, Seattle! )
[Video]
[Photos]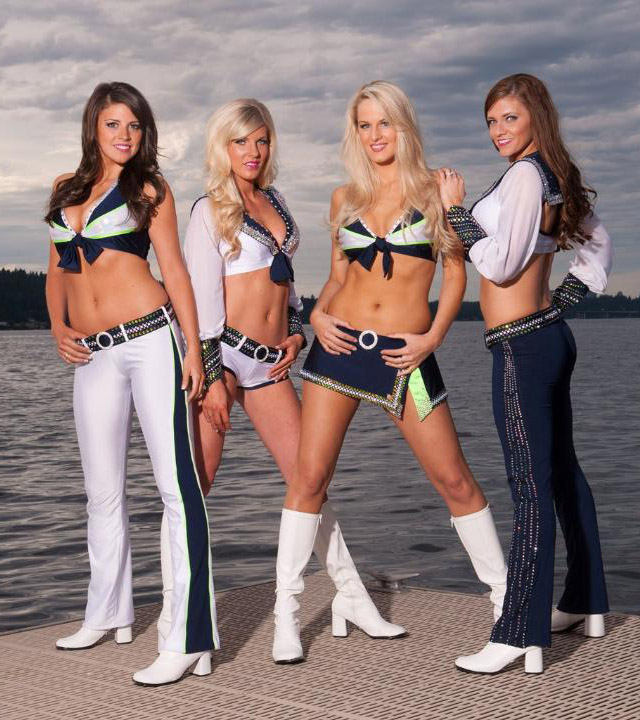 For those who've forgotten last year's uniforms: