Hot off the presses! Dallaswear Uniforms owner Terra Saunders sent me a few photos of her new 2013 stuff: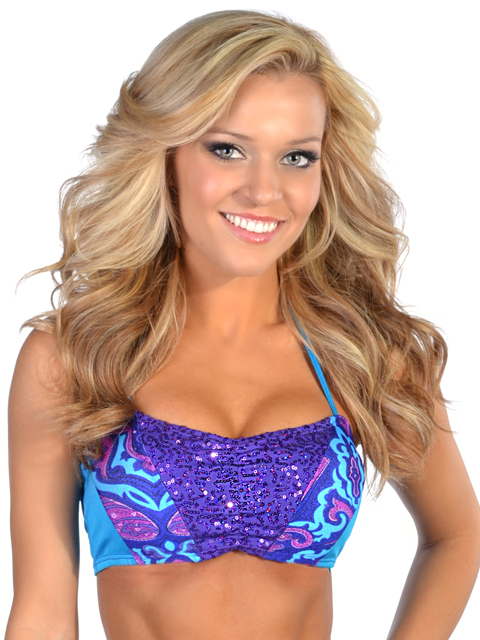 This is the Marta top.
Do we have any Project Runway fans in the house? Methinks Terra is the Uli of auditionwear. Amiright?
(For those who aren't familiar, Uli is known for her particular talent for mixing dissimilar patterns and textures)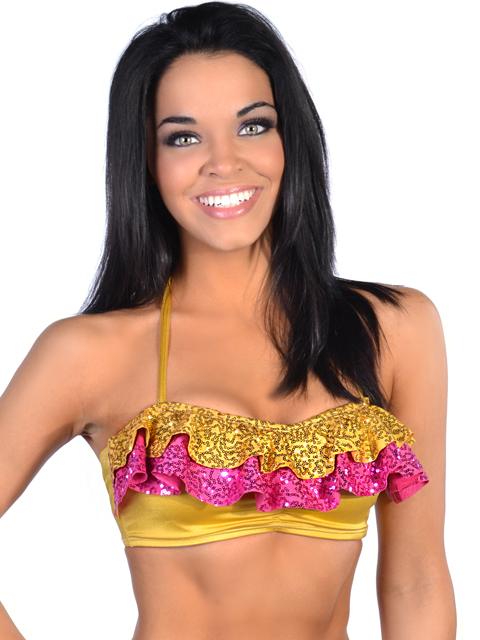 The Alicia top.
This one is a variation on last year's Brisa.
Alicia gives you more opportunity to customize the colors.
No crystals on this one, but it still has beaucoup sparkle!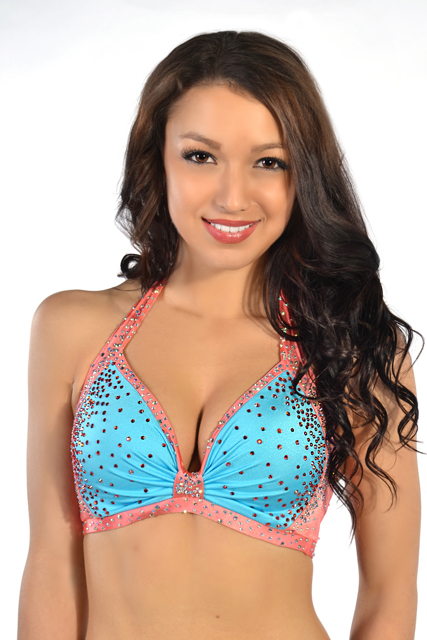 The Rosalyn top.
I think this is a variation on the Meg, but I won't swear to it.
Also, I could be wrong, but I believe the colored crystals are new this year.
They really do add a little something extra. I must say, this color combination never would have occurred to me. Salmon and turquoise? Isn't that a little "Miami Vice?" But it works.