The Rantings of an Obsessed NFL Fan
Another season of NFL football is here with the arrival of week one of the preseason.  This is usually where I rant about the absurdity of the NFL charging full price for some crappy football or I complain about being hassled by the security staff aggressively enforcing some new ridiculous NFL policy regarding what a fan can or can not bring in.  And if you have read my prior articles, preseason football has not been kind to me of late.  I guess the stadium management has to get into mid season form just like the players do and they must use preseason games to train their new minimum wage earning staff.  This year the NFL instituted a new clear plastic bag rule, which I was all set to complain about, but the Chargers sent us complimentary bags and they were okay for bringing in the usual stuff…you know all the miscellaneous photographic equipment that I need to get some great photos of the Charger Girls.
Well, so far so good with the new bag policy, but I am a little concerned about the NFL's continued insistence on instituting meaningless policies designed to create a safer environment at a game.  If they were serious about improving public safety at these events, they would banish the sale of alcoholic beverages.  And anyone who's been to a game can tell you that there is a greater chance of having your day ruined by a drunk fan than anything else.  That's the real public safety issue, right there.
Oh well.  Let's get on to the game coverage.
On Thursday, the Seattle Seahawks flew into town to play the San Diego Chargers.  This being the second week of training camp, you could expect that the football being played was both mediocre and meaningless, and it was.  The Chargers first string played the Seahawks first team even, but the boys in blue lost the game when Seattle's second teamers thoroughly out classed the Bolts bench warmers.
Final Score: Seattle SeaChickens – 31  Energy-less Chargers – 10.
Oh well, all was not lost.  This is preseason for me too and I was trying out some new photographic equipment.  As you can imagine, a night game is quite a challenge to shoot, particularly from the seating area.  The lighting is terrible.  Just another reason why preseason is…sucky.
But there is some redeeming value to going to a preseason game in San Diego.  Namely, the Charger Girls who looked resplendent in their classic uniforms.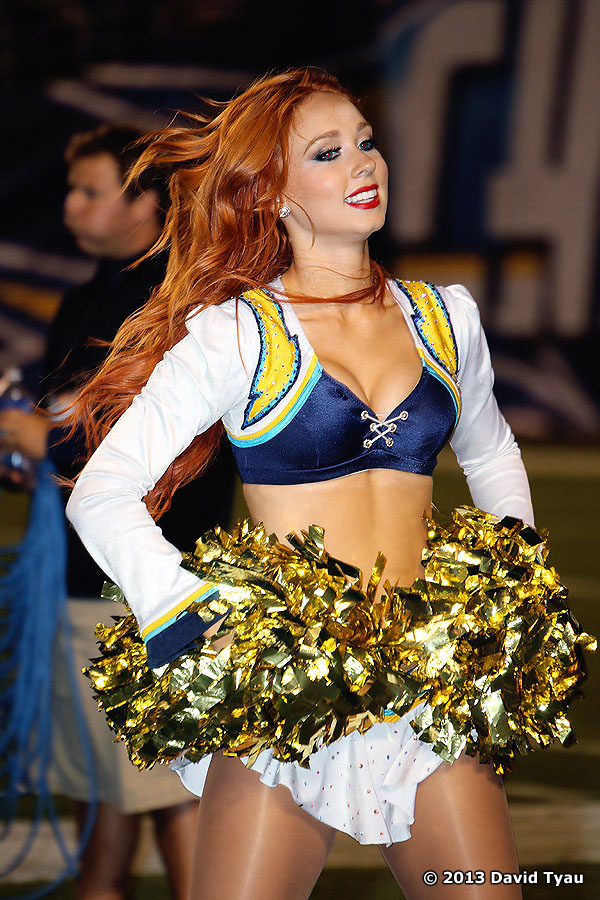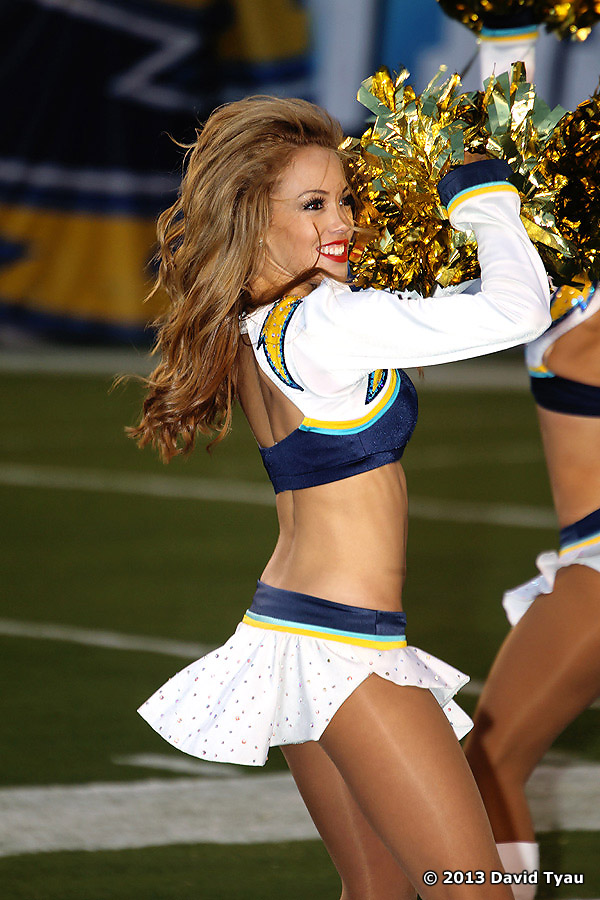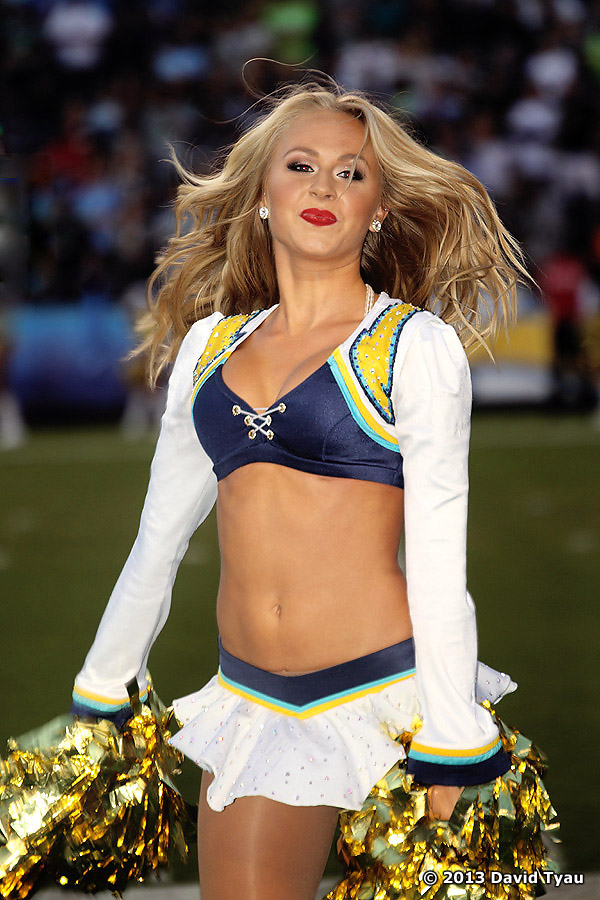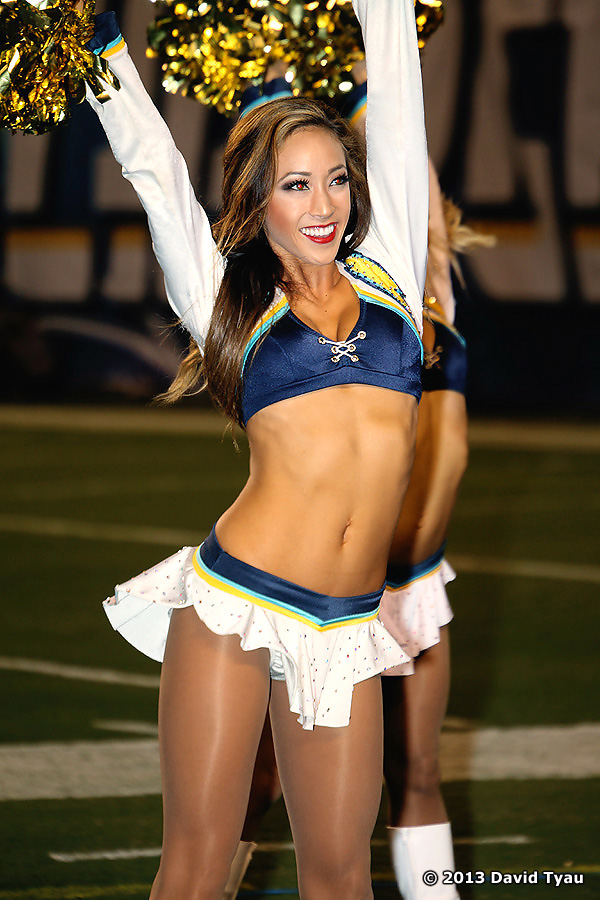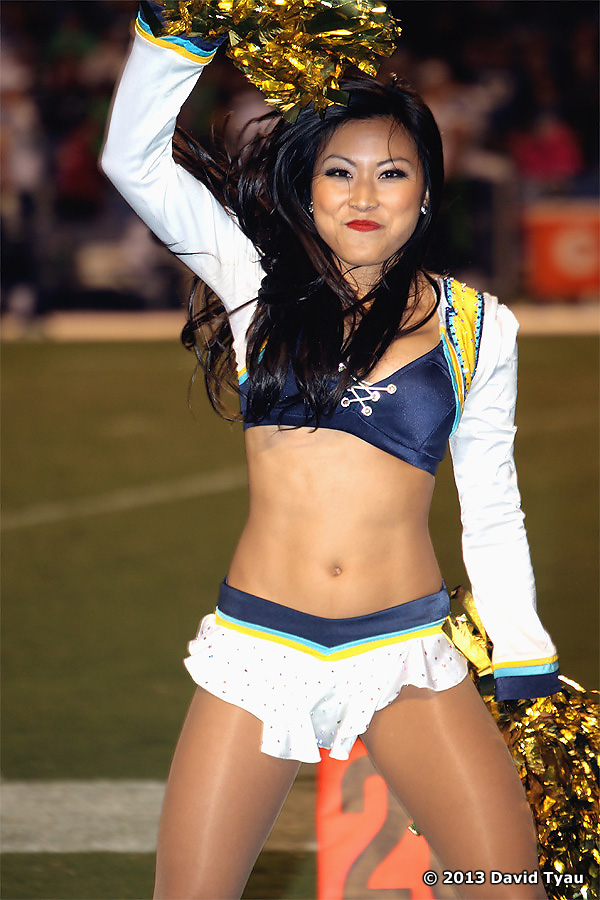 It's a new season and this is our first chance to check out the 2013 Charger Girls.  So as is custom, let us begin with a look at the Captains: Ariel, Kara, Katelyn and Natalie.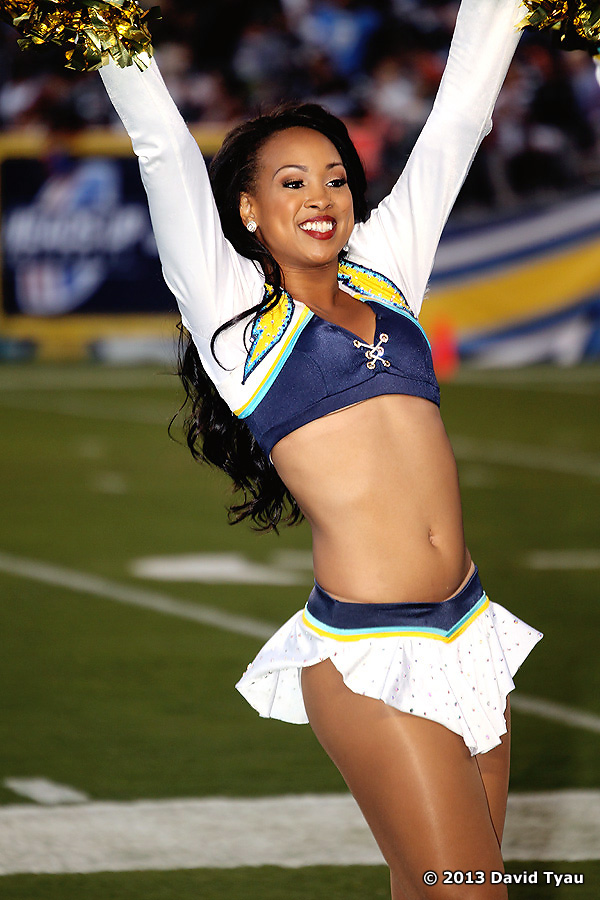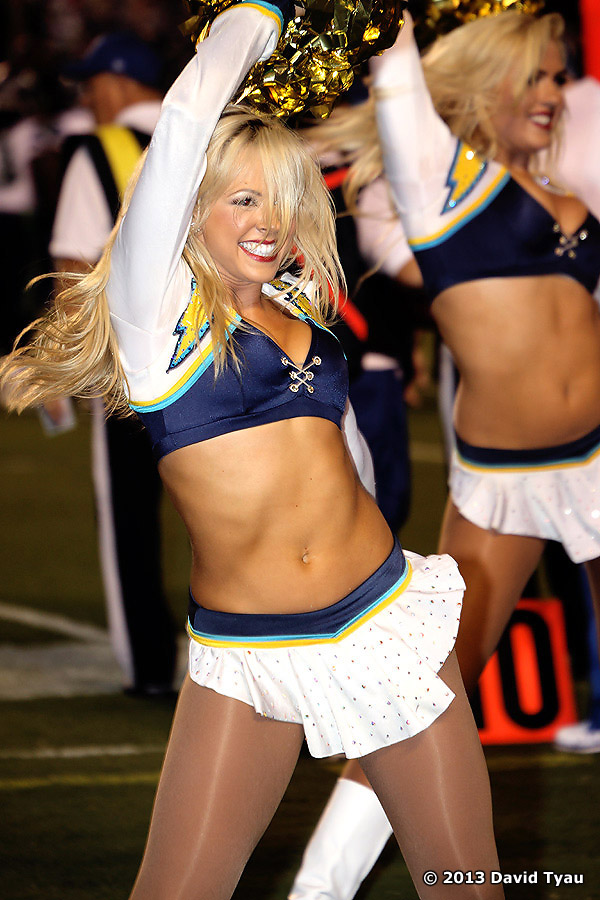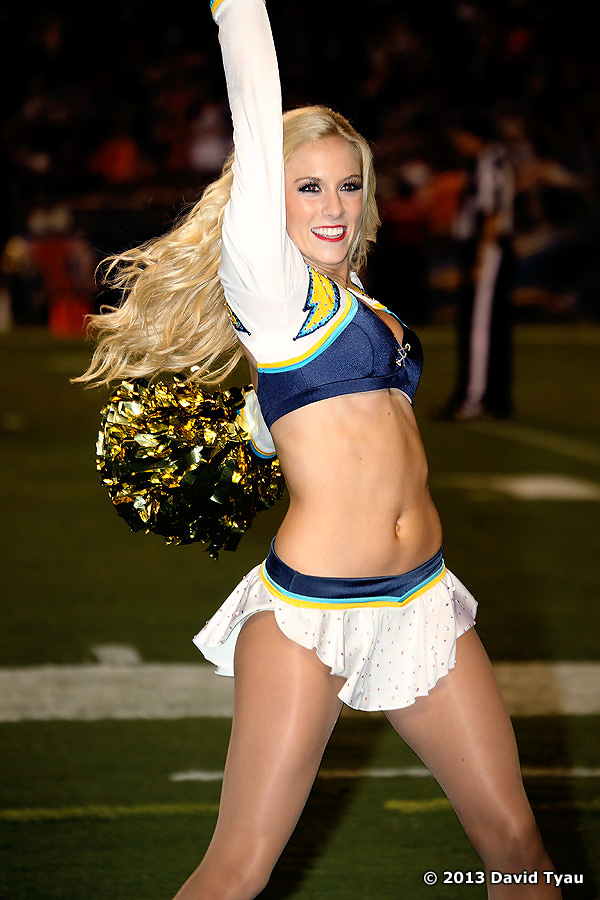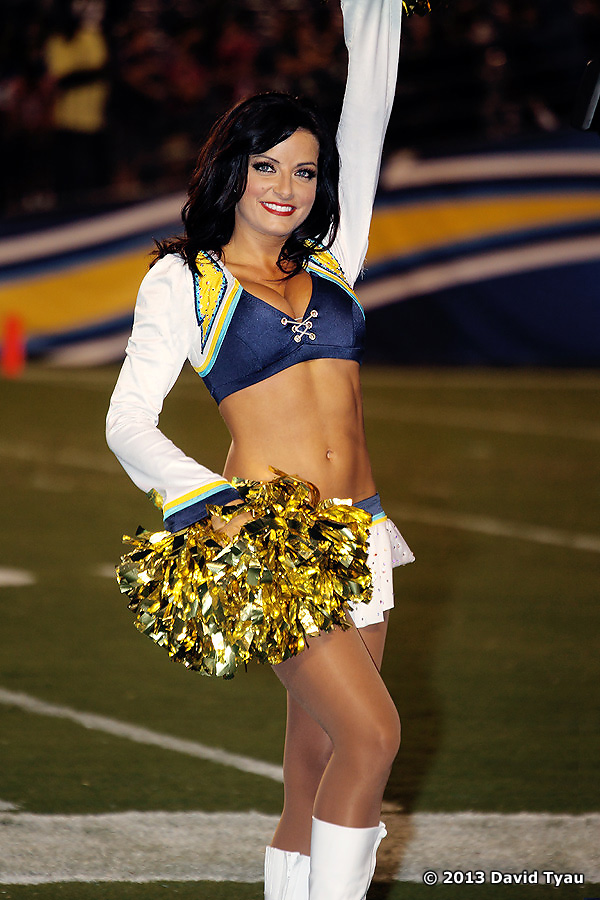 A few years ago, I started assigning the Charger Girl of the Day award to the girl that gave me the most outstanding images of the day.  And we continue this tradition by assigning this season's first Charger Girl of the Day award to a second year veteran who was sporting a new, exotic look.  Introducing, Hope…our first Charger Girl of the Day.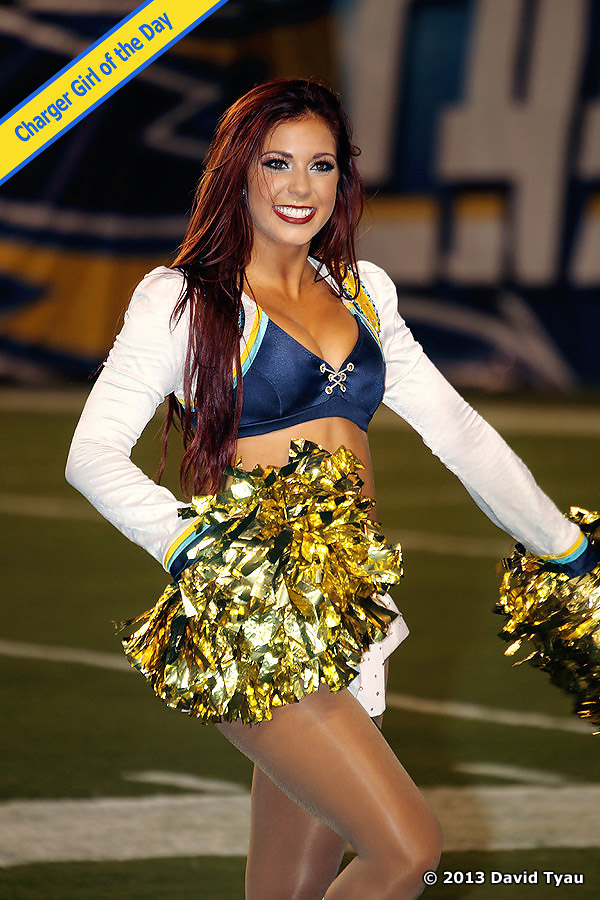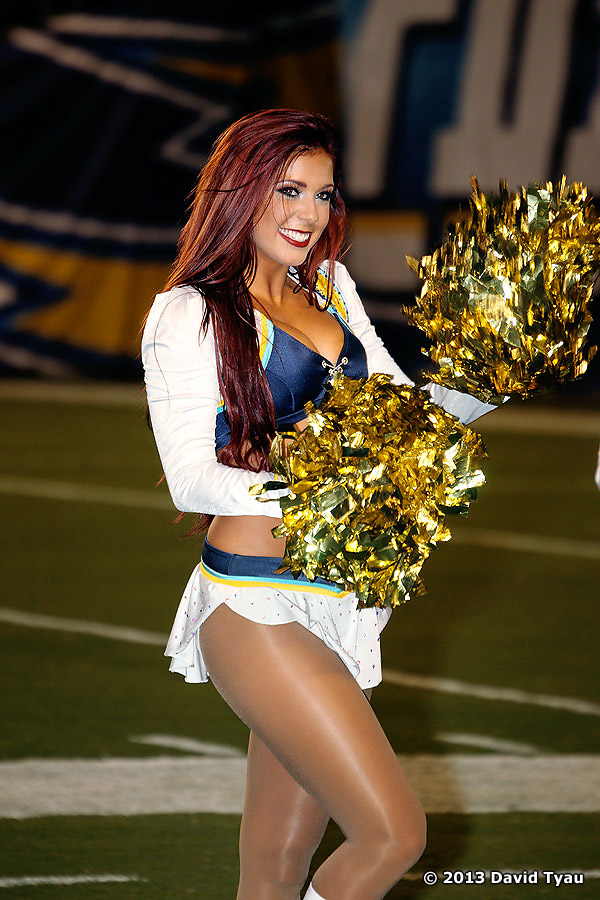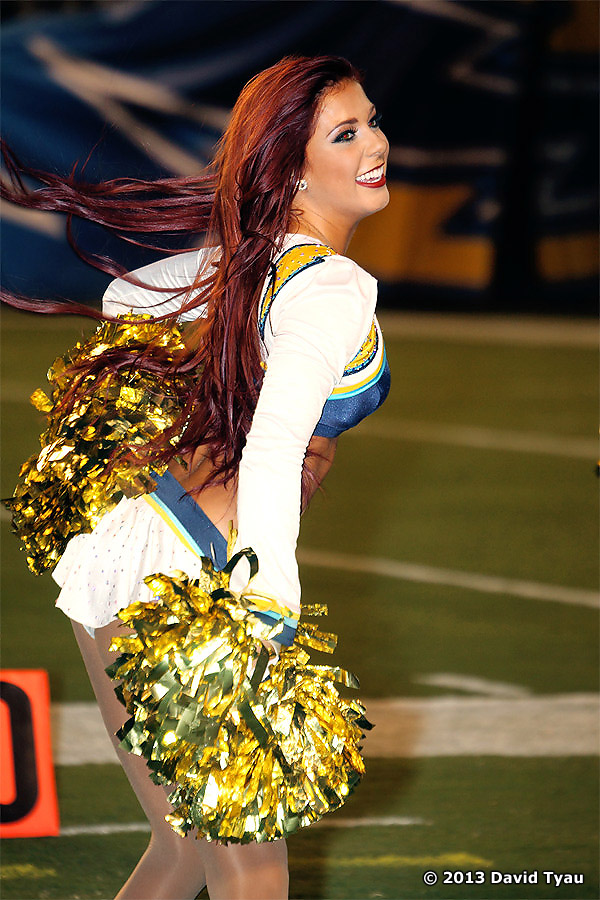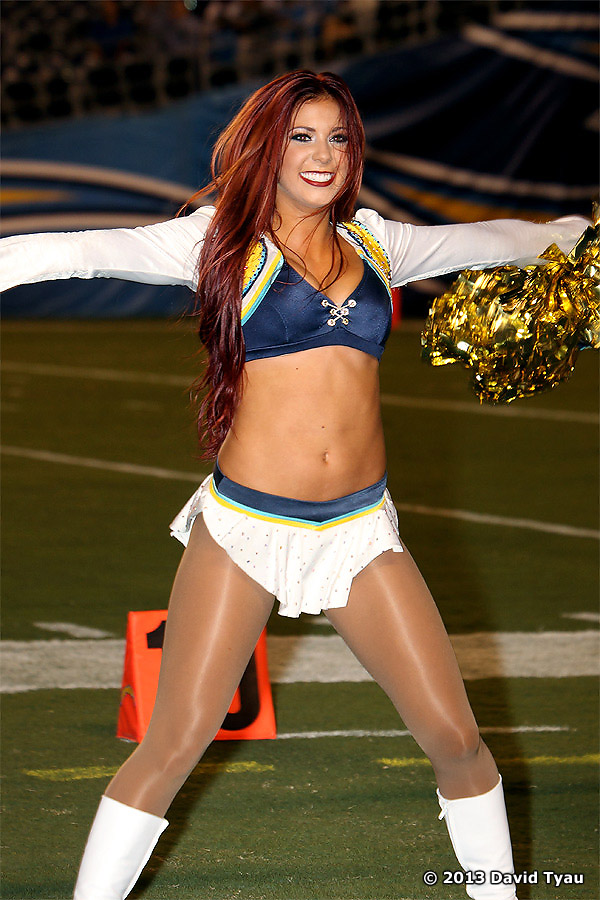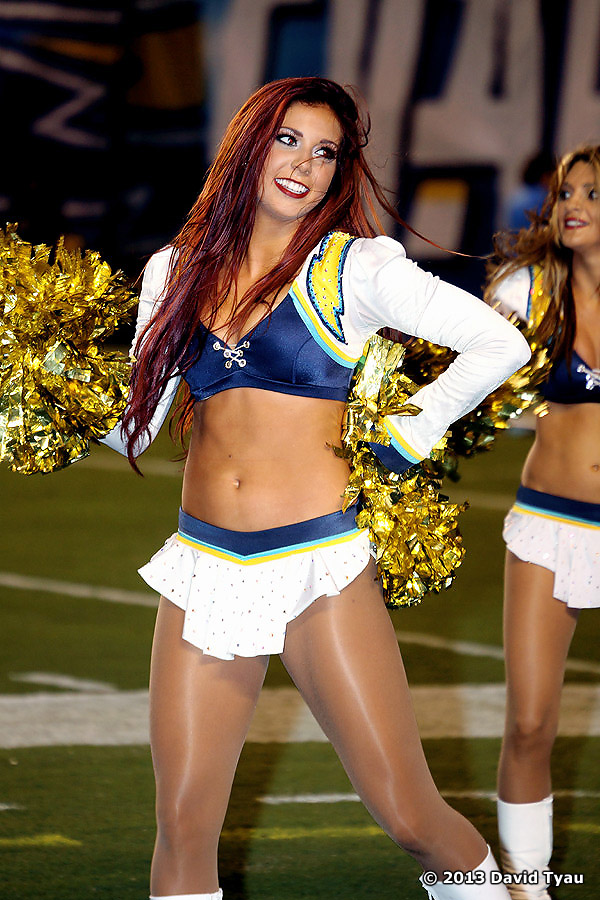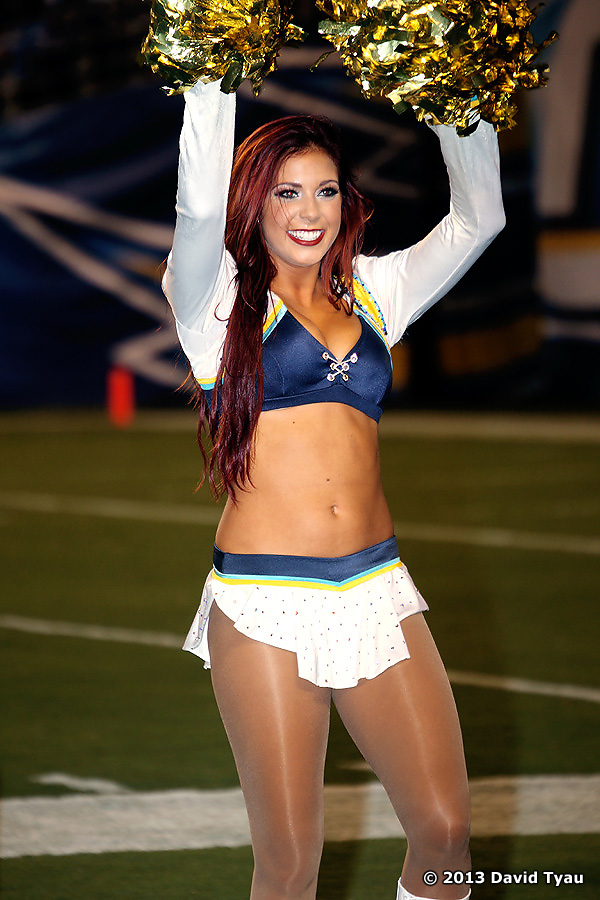 Every year, the Charger Girls lose cheerleaders to retirement and every year they have to replace them with a new group of enthusiastic girls.  So let's take a look at the this year's rookie Charger Girls: Alexis, Brianna, Jennifer, Jessica, Karissa, Lindsay, Nicole, Shelbi, Tina and Tinaiya.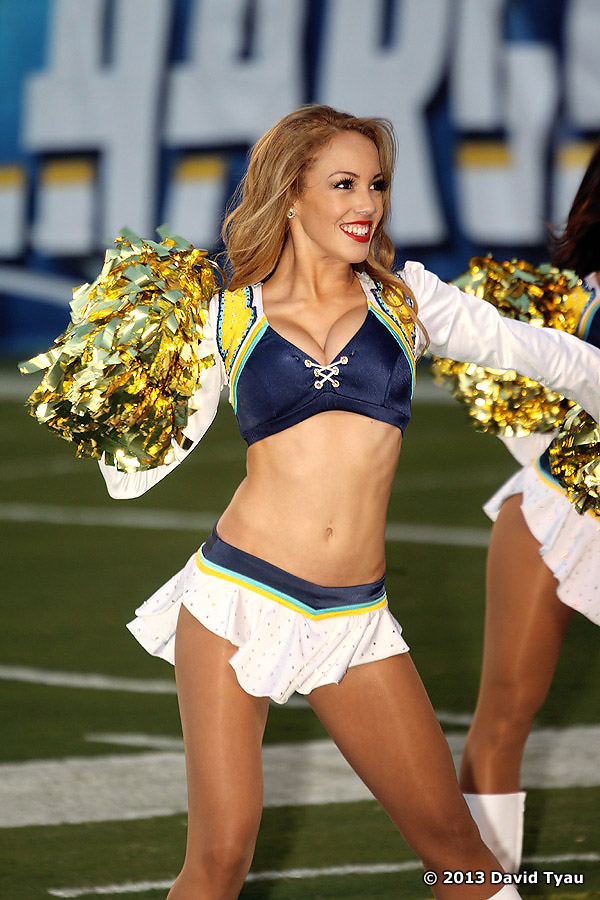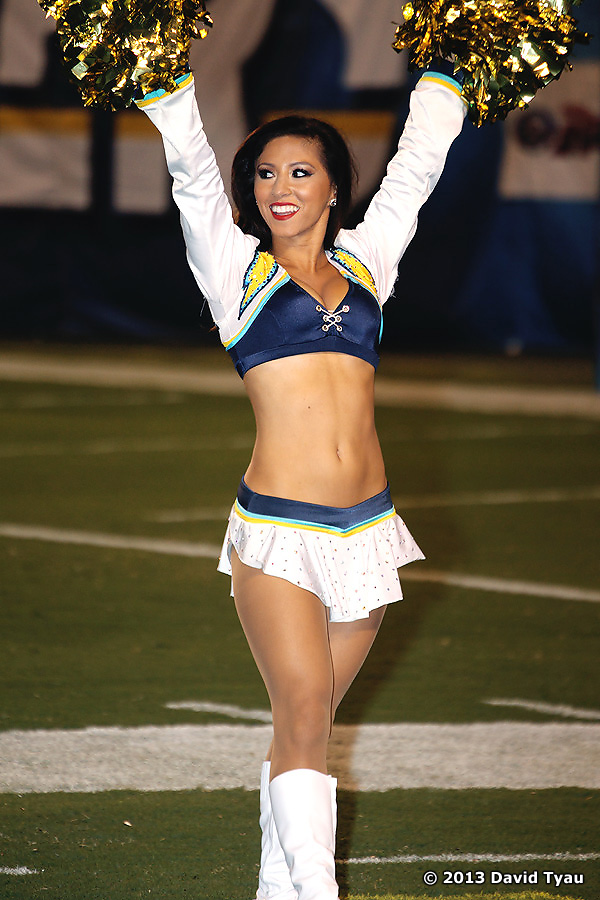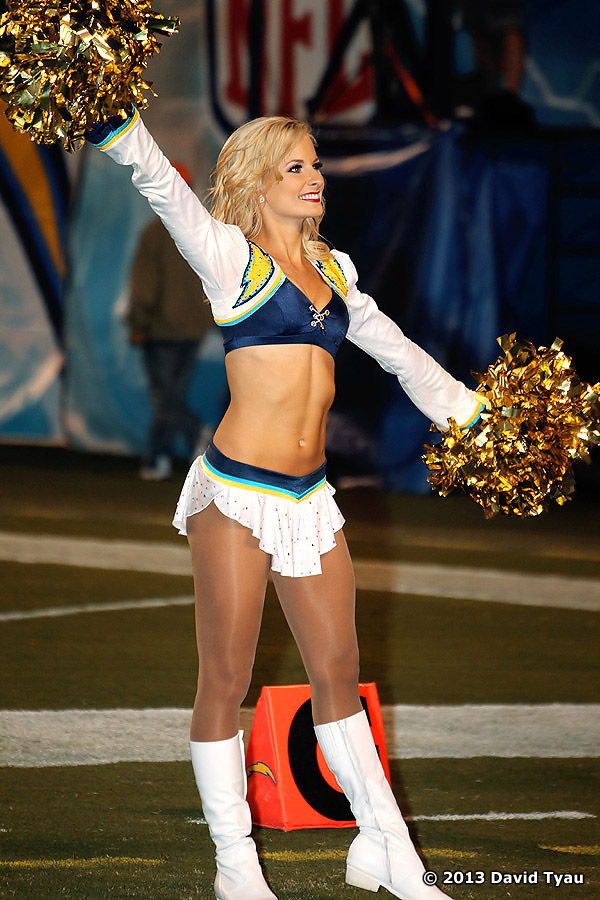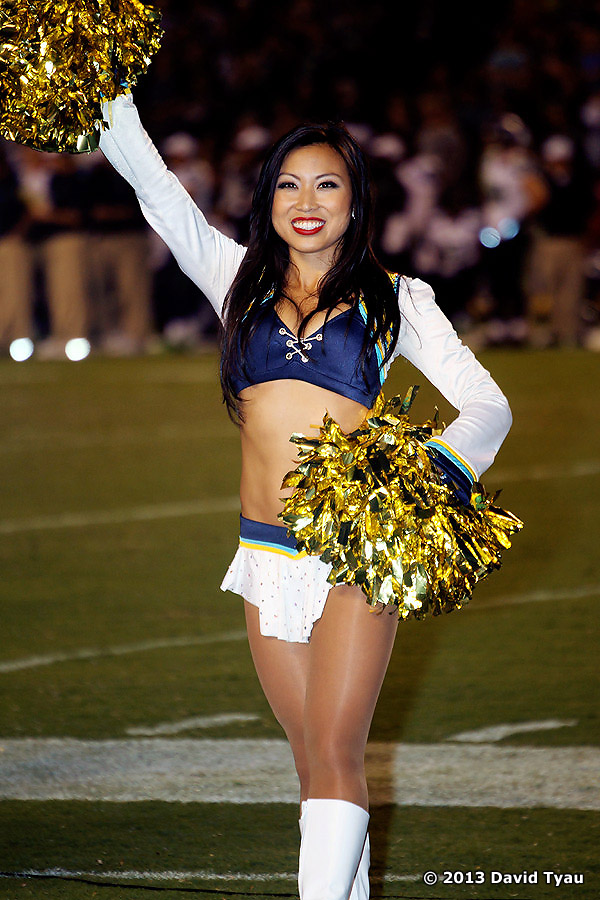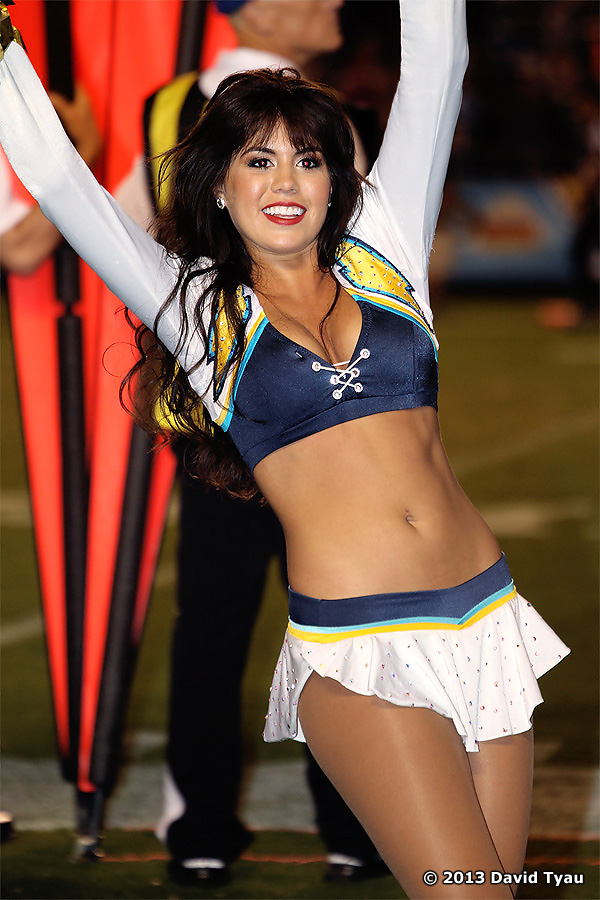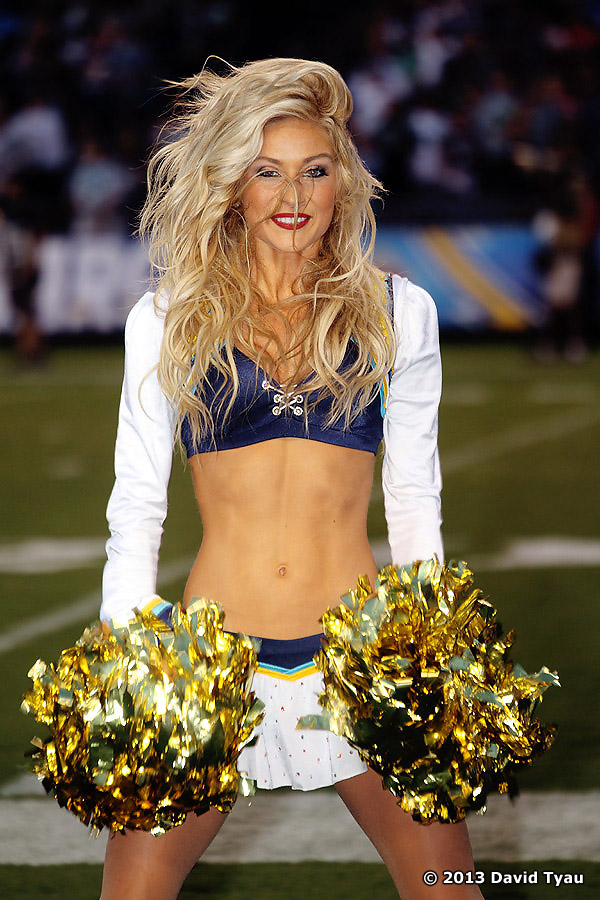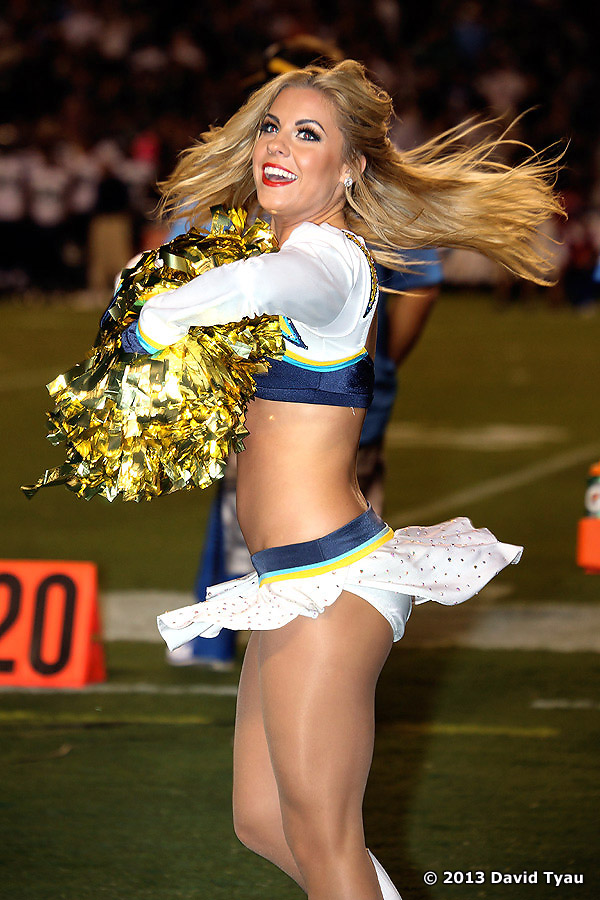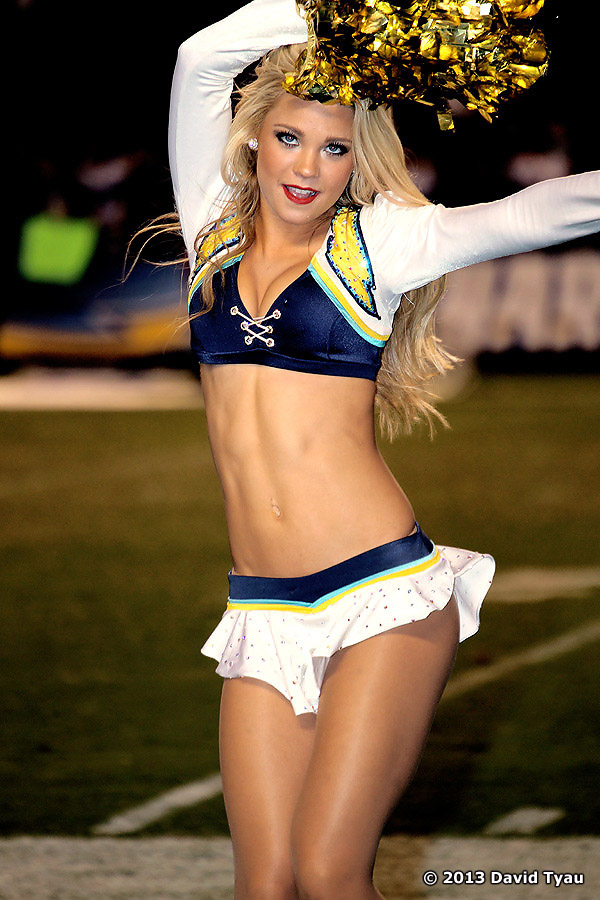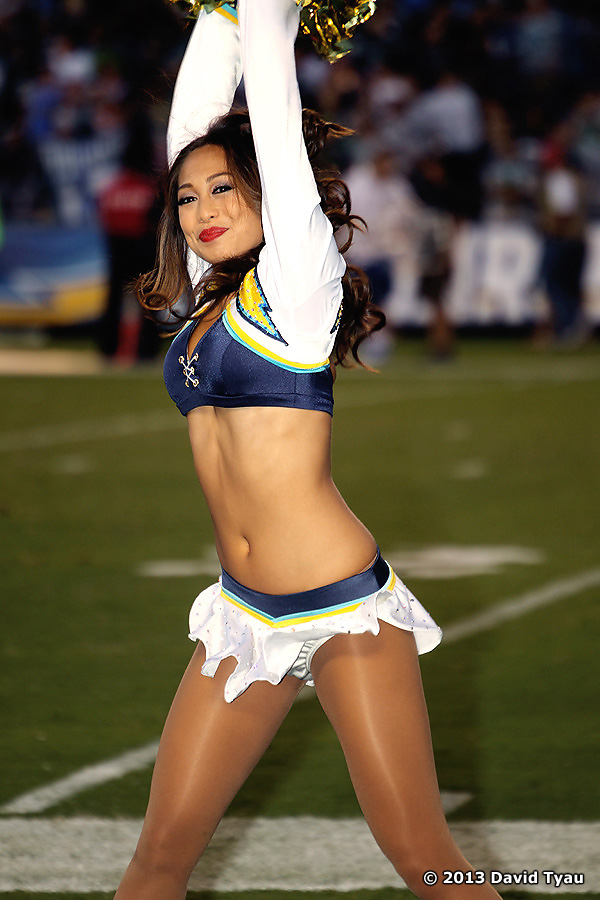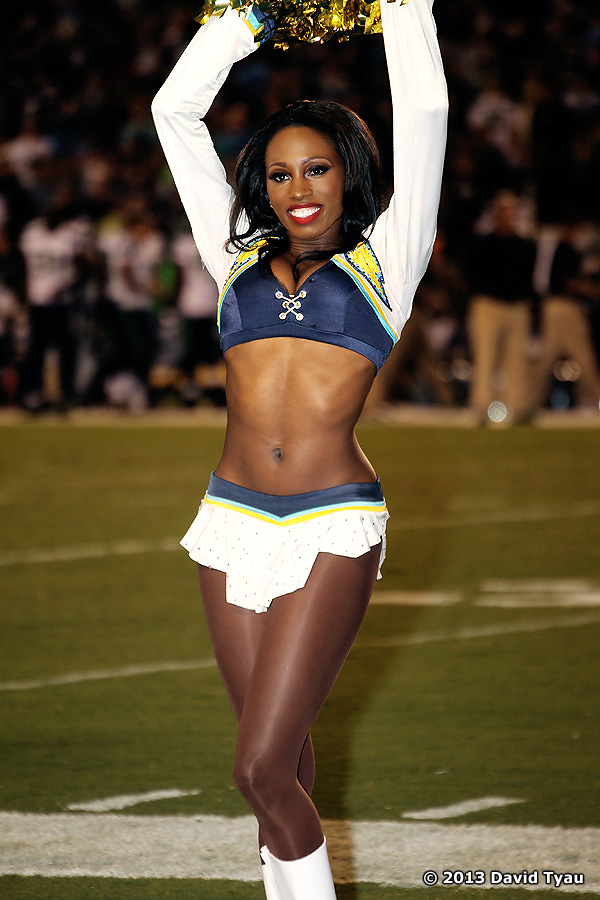 Let's turn our attention to the 2013 returning veteran Charger Girls.  We begin with Alexa, Alexis Lauren, Andrea, Angela, Anjelica, Clarisse and Courtney.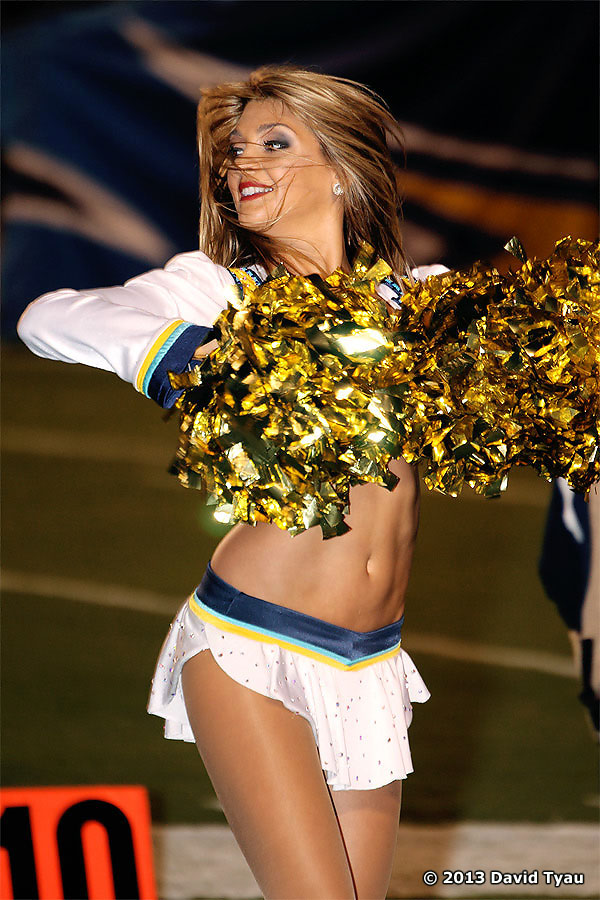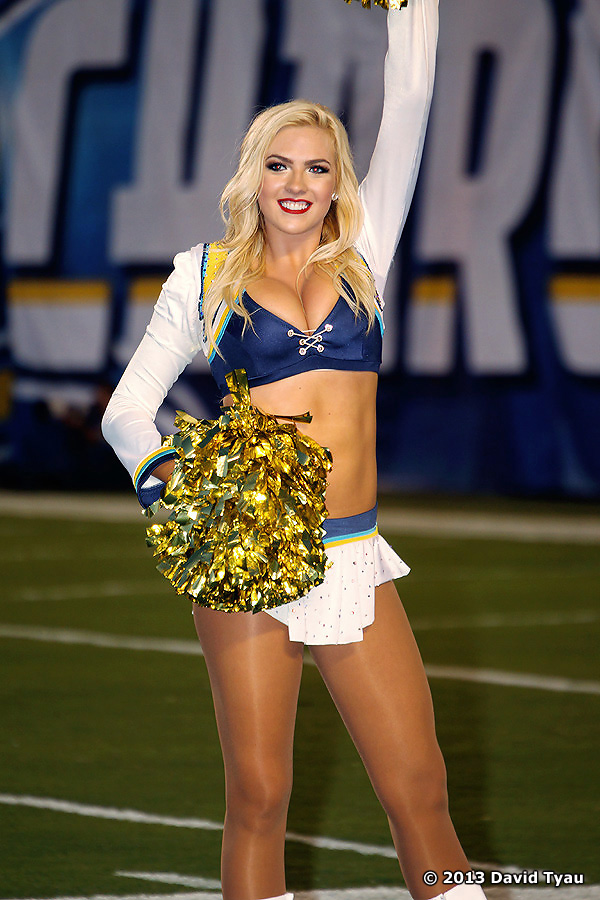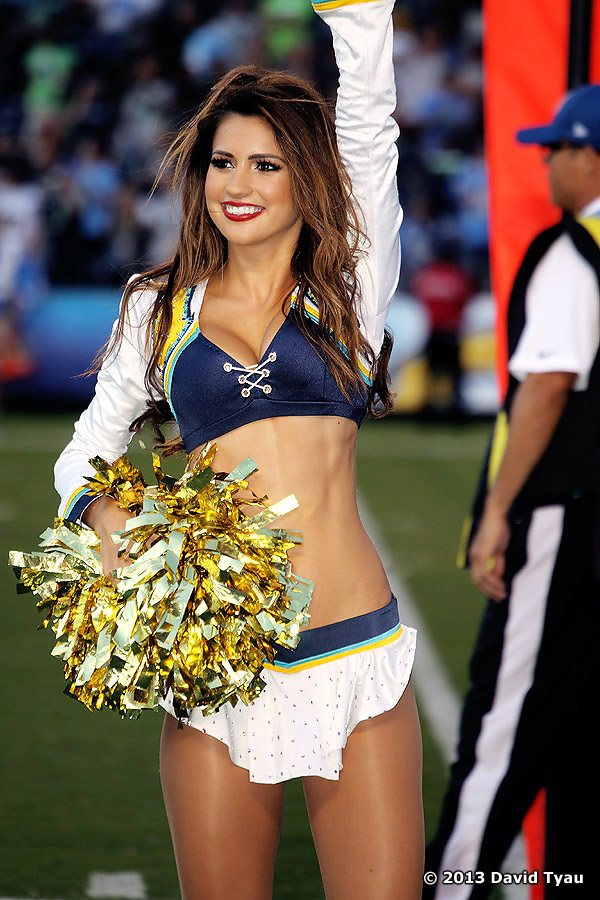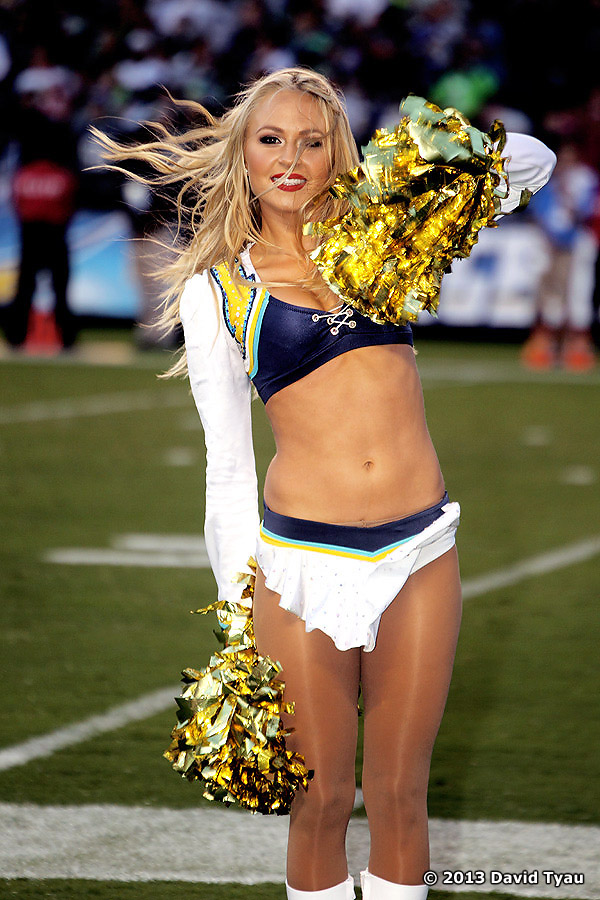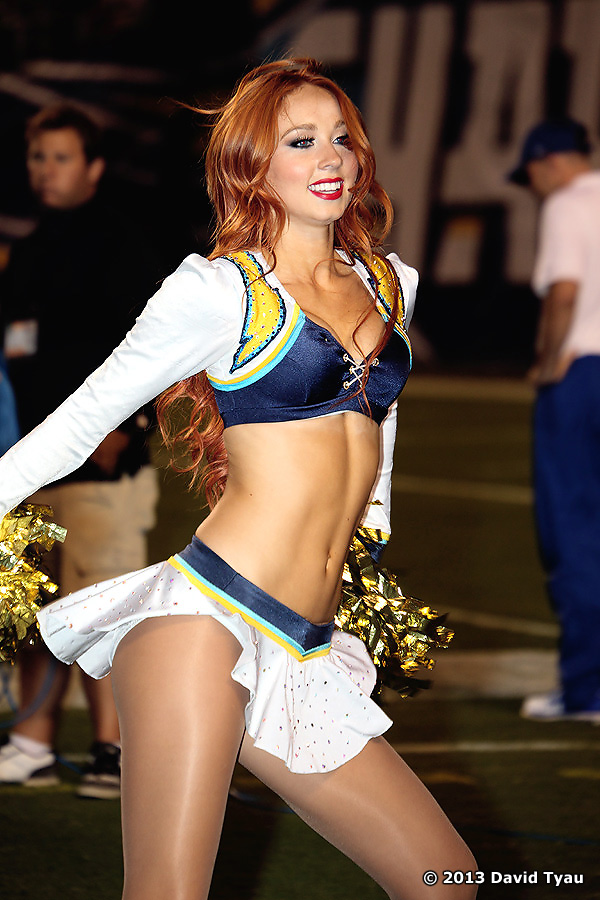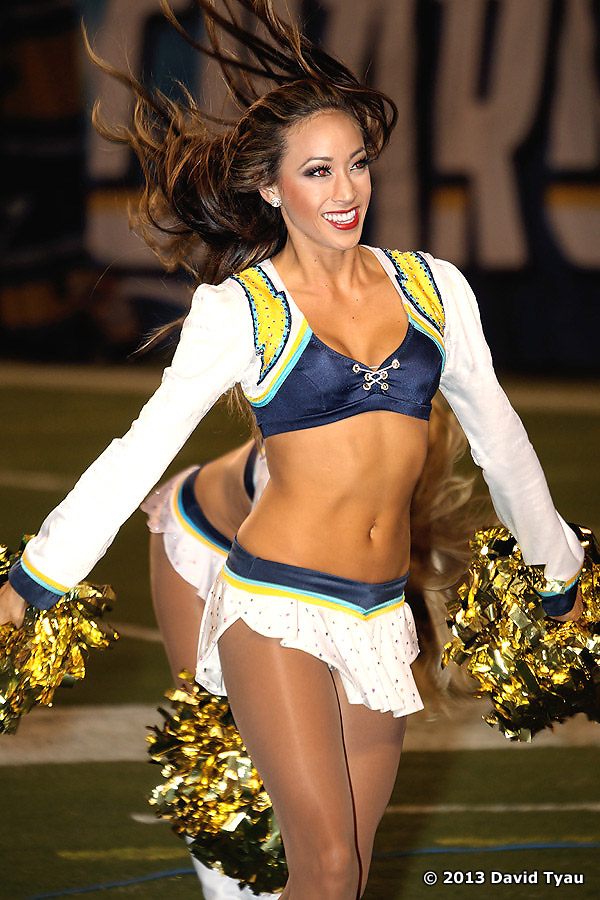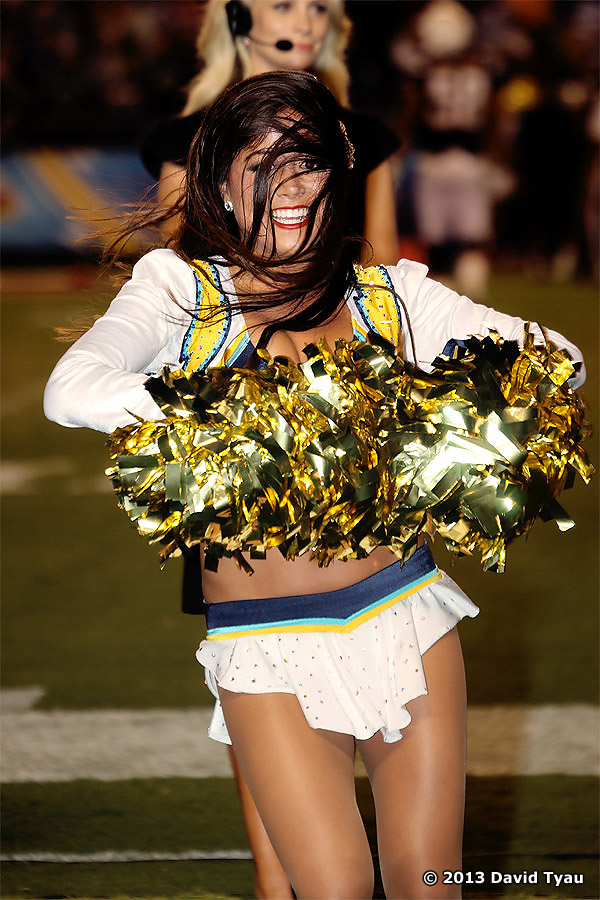 We continue with returning veterans CGOTD Hope, Katie, Kayla, Kylie, Meridith, Paige, and Tawnie.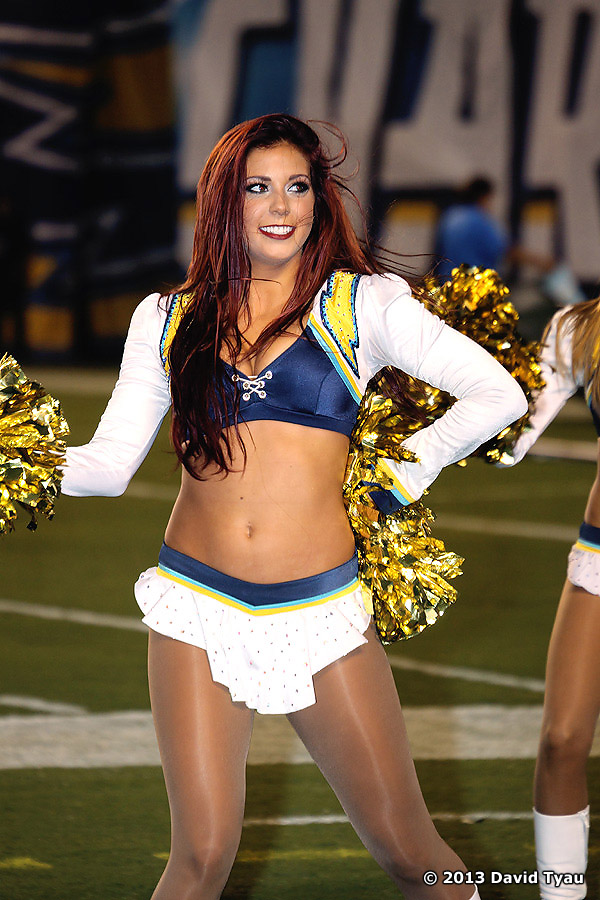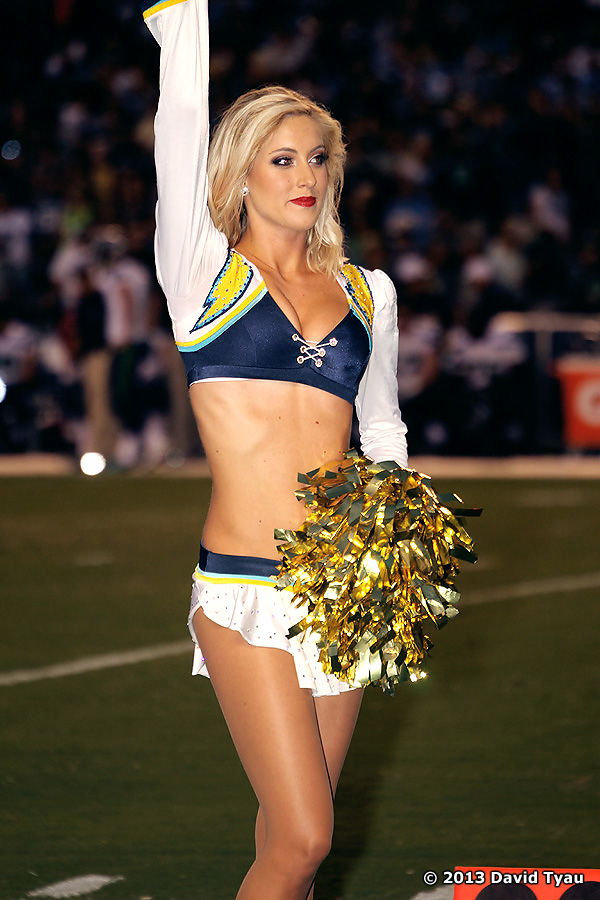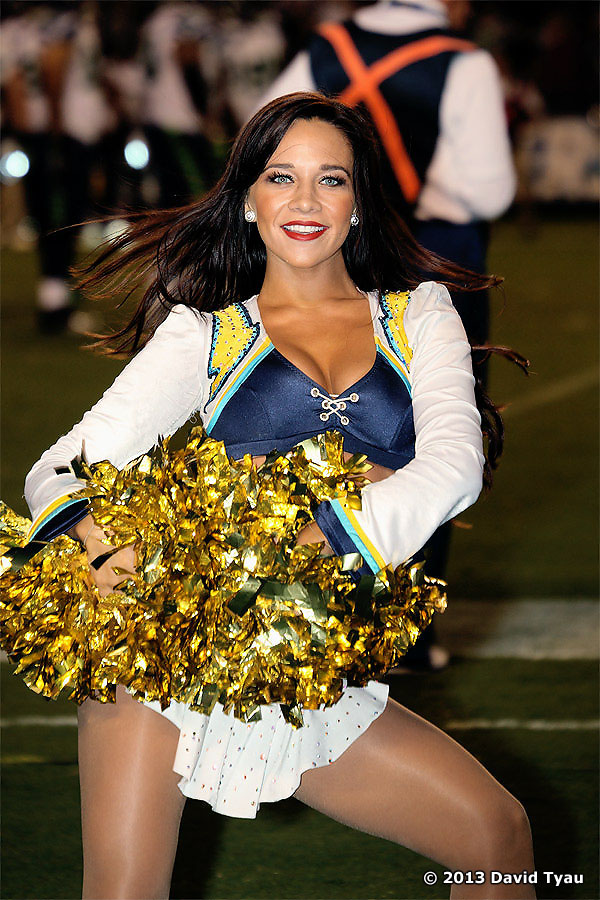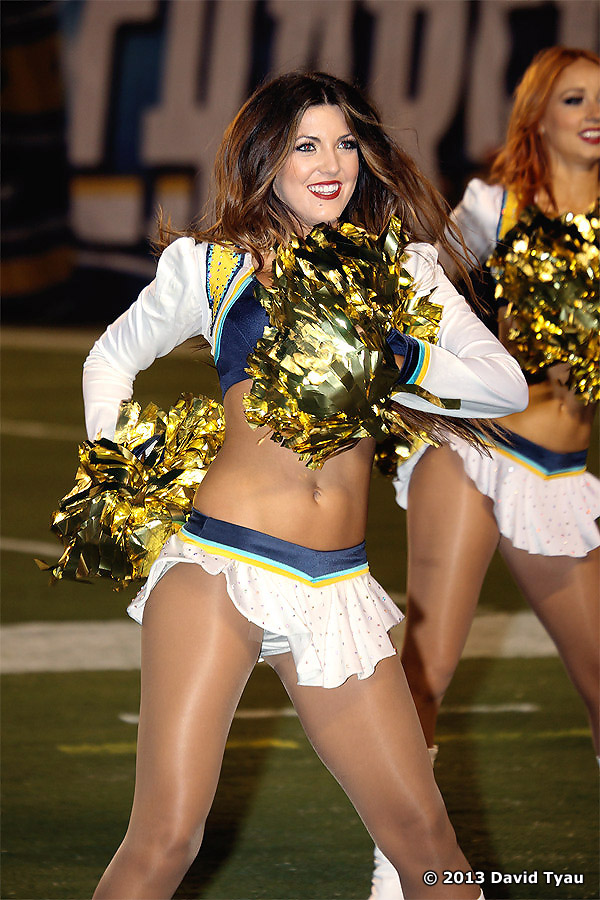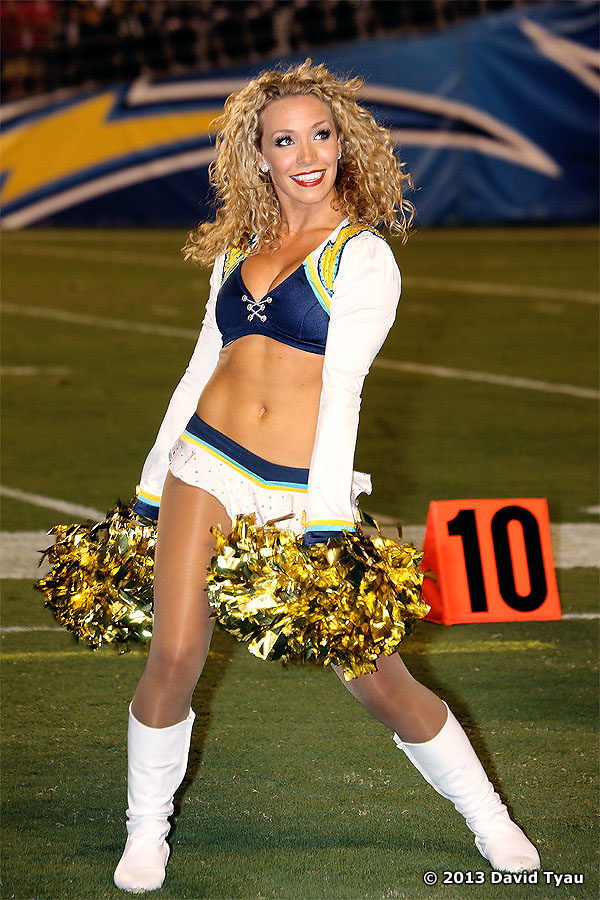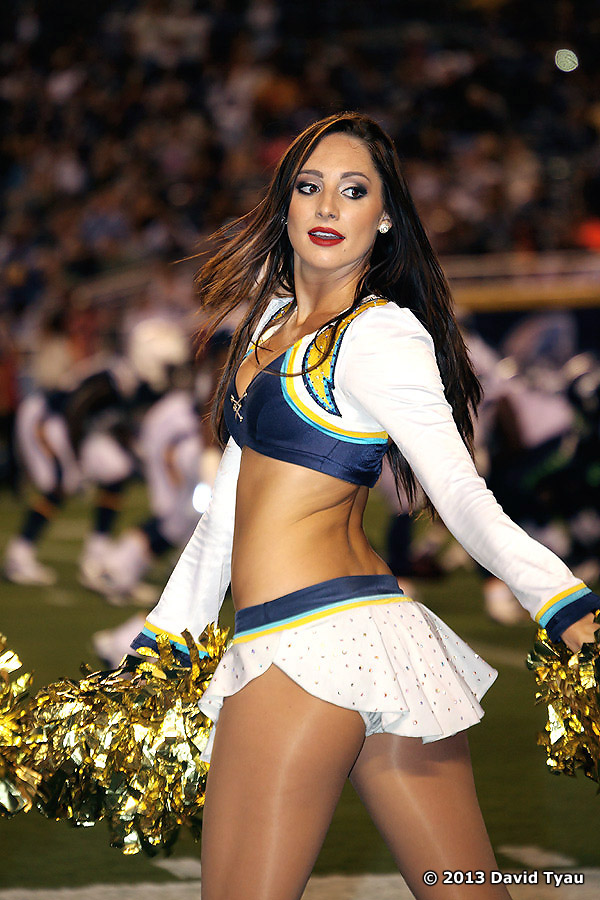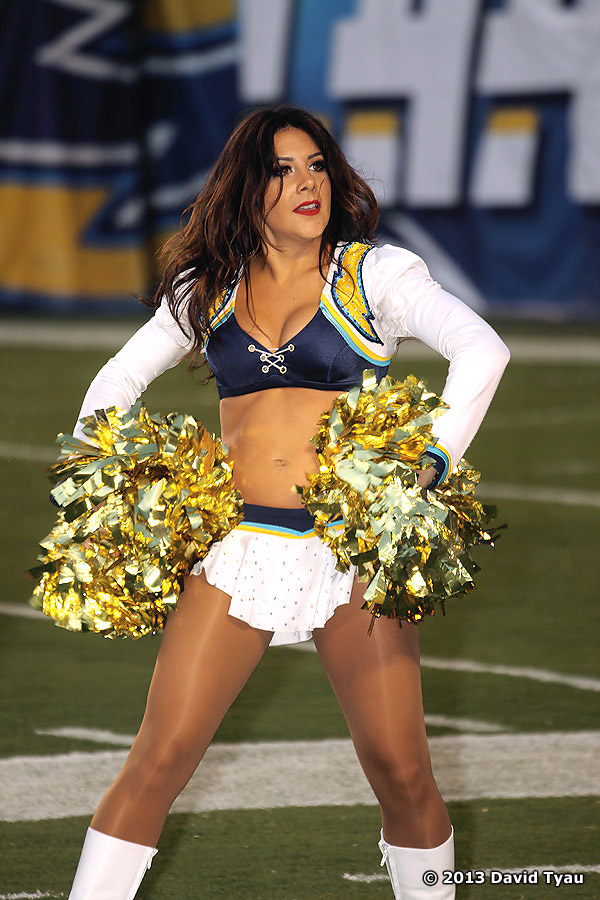 If you are a fan of the pro football like I am, I guess you could say that preseason football is better than no football at all.  And if you are a fan of the Charger Girls like I am, preseason football is a pretty darn good way to spend an evening.  These lovely ladies are worth the price of admission…because God only knows, the football is not!
*               *                 *                 *                 *
For more cheerleader photos, please visit my website: thehottestdanceteam.wordpress.com.