This year, your favorite Buccaneers cheerleaders are helping  celebrate Halloween by competing in their very first Buccaneers Cheerleaders Halloween Group Costume Contest! Led by othe four captains, Ashlee, Cassie, Kasey and Kendell, the squad was split up into groups and instructed to come up with their idea for the best group costume.
"The ladies are thrilled to be participating in the team's Halloween-themed efforts and went all out in coordinating their group costumes," said Cheerleading Manager Melissa Fitzgerald. "I am always amazed at how innovative they can be. Hopefully, the fans have a chance to see the squad's fun and competitive side, as they look to earn their votes for Best Group Costume."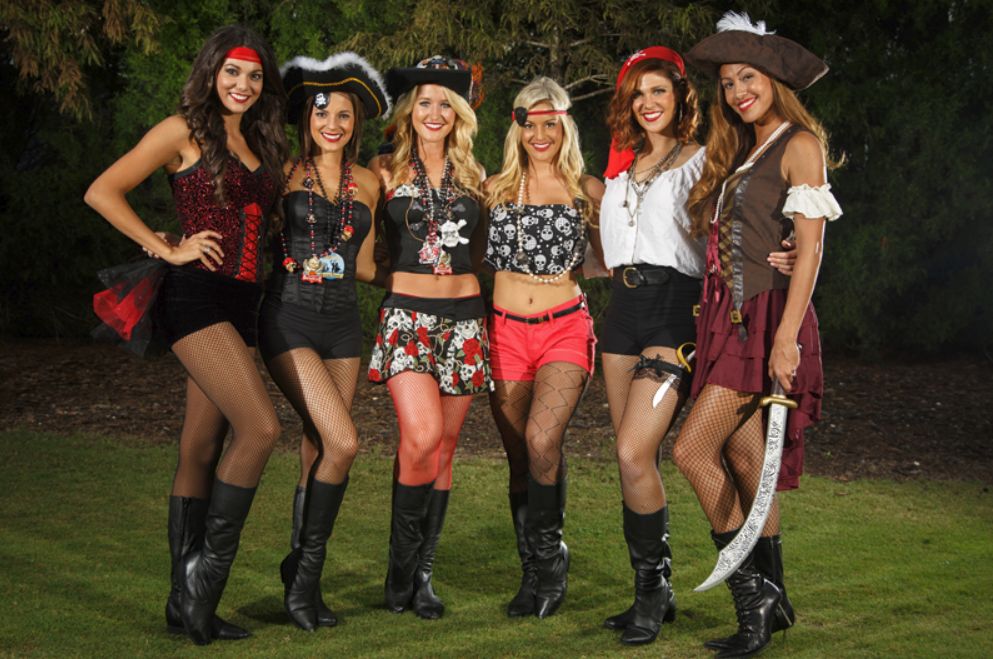 Check out all the photos here.
Hurry, you've only got till Friday to vote.