Today's holiday in Canada means the CFL will present their "Thanksgiving Day Classic" annual doubleheader. After Montreal hosts Winnipeg, the second game will be the rivalry Ontario game of Hamilton hosting Toronto, in their season long temporary home in Guelph.
So enjoy the last day of your three day holiday weekend, Canadian friends, and enjoy the CFL tradition. Hamilton's fans are very thankful to have the Tiger-Cats Cheerleaders cheering on their team. Today we will feature Casey, Kaitlin, and Jodie.
Casey (above) is a three-year Ticat Cheerleader, and she is from Hamilton. Her post-secondary education includes studying Social Psychology and French at McMaster University. Casey loves all things involving animals, including her cat, Animal Planet shows, and her dream job is studying sharks at Great Barrier Reef.
Kaitlin (below) is a second-year veteran of the Tiger-Cat Cheerleaders. The temporary move to Guelph has decreased Kaitlin's commutes this season as she lives in Guelph, and graduated from the University of Guelph, where the Ticats are calling home this year at their stadium. Kaitlin is human resources professional and also coaches cheerleading.
Rookie Jodie is also a University of Guelph graduate, and Jodie showed she has two powerful brain hemispheres, double majoring Studio Arts and Math, specializing in Oil Painting. Jodie is the proud mom of four and five-year old boys.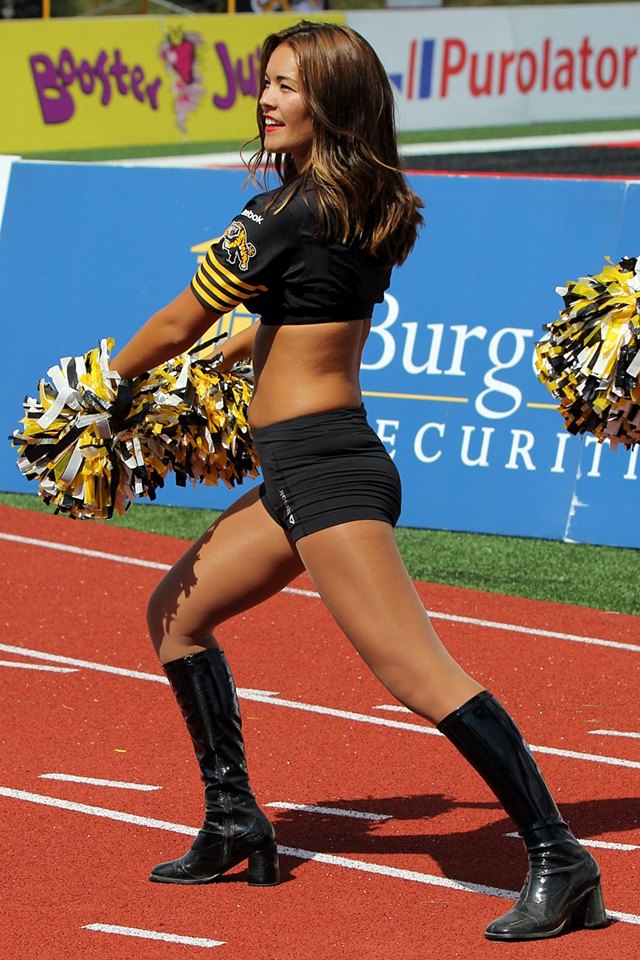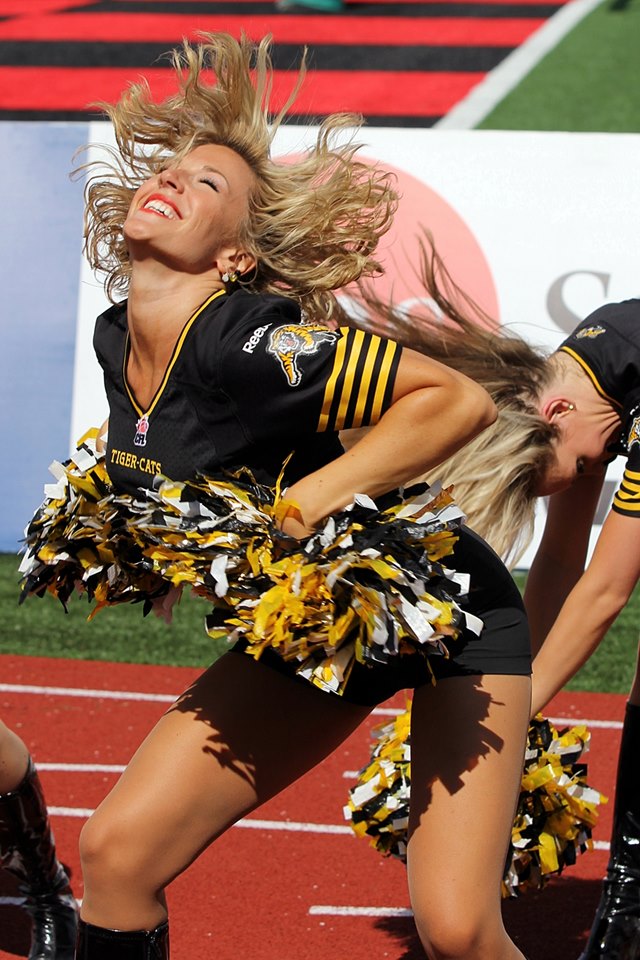 Click on "Continue" to see more photos of Casey, Kaitlin, and Jodie, and there are more photos from their August home game against Winnipeg at this link. I am thankful to meet so many great people at the Tiger-Cats game.