Tickets Available For $35 To Get The First Look At the 2014 Calendar And Meet All 20 Dancers From The Warrior Girls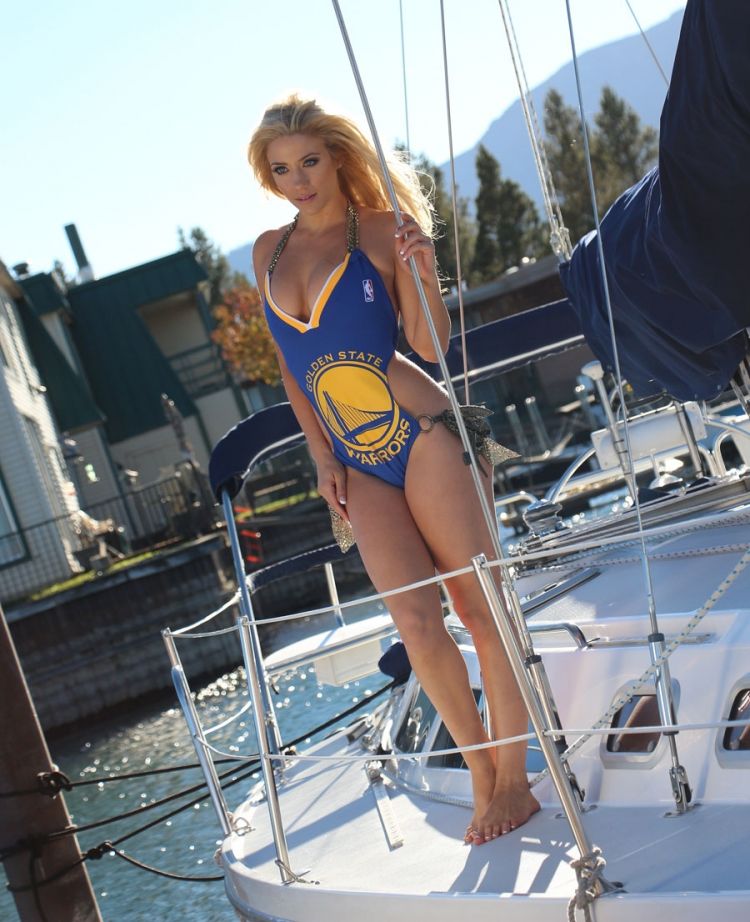 The Warrior Girls, the official dance team of the Golden State Warriors, will host the first-ever Warrior Girls calendar release party for the team's 2014 Warrior Girls calendar on Monday, December 2 at EPIC Roasthouse (369 The Embarcadero) in San Francisco from 7:00 p.m. – 9:00 p.m. The calendar was shot over two days at various locations in South Lake Tahoe. The calendar release party is a ticketed event with tickets available for advanced purchase at warriors.com for $35. The ticket includes entrance into the exclusive cocktail mixer with all 20 members of the Warrior Girls dance team, the first look and individual copy of the 2014 Warrior Girls calendar, personalized signings with all members of the dance team, and hors d'oeuvres. Fans will also have the opportunity to win signed player items, tickets to an upcoming Warriors home game, a Stephen Curry 3-Point Record commemorative bobblehead, and more.
Tickets are limited and required to enter the event. Fans are encouraged to buy tickets online prior to the event.
Following the release party, the 2014 Warrior Girls calendar will be available at the Warriors Team Store at Oracle Arena and online at warriorsteamstore.com. The 2014 Warrior Girls calendar was shot in South Lake Tahoe, CA earlier this year and features all 20 Warrior Girls.
[Warrior Girl Calendar Release Party Tickets]