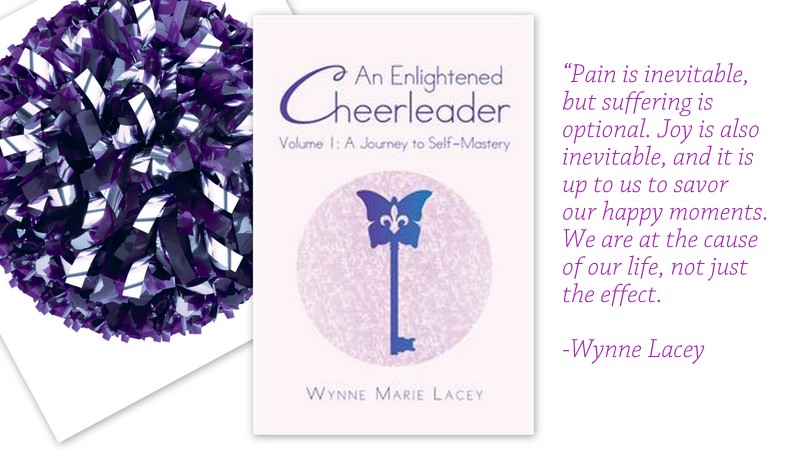 Wynne Lacey, long associated with professional cheerleading both as a director and NBA dancer herself, has now written a book geared towards women who have been, currently are, or aspire to be in industries like pro cheer, where outer appearance is a major factor in determining success. As an author, Wynne explains her simple Life Formula designed to help any woman understand what it really means to be the' Total Package.' Wynne's book is entitled An Enlightened Cheerleader: Volume 1: A Journey to Self-Mastery.
Wynne danced in the NBA with both Chicago (four years) and Milwaukee (one year). Wynne also danced/captained for the AFL's Chicago Rush dancers before becoming a professional director of her own teams. Wynne's most visible directorship is with the Chicago Blackhawks Ice Crew (2003 to present), in addition to directing the Chicago Soul FC Dancers and Promotional Outreach Team, Chicago Slaughter Indoor Football Dancers, the Adrenaline Rush Dancers, and Chicago White Sox Pride Crew. Also, in 2011, Wynne completed her professional Life Coach training.
Pro dancer, choreographer, captain, and dance coach Katie Knepler says about Wynne's An Enlightened Cheerleader:
"Those who know me well know that I am not one to promote a book, because they rarely appeal or engage me so. But this, my new bedside bible, is now a stable foundation for the life I wish for myself. Wynne Lacey, for those who know her, has spent many a year in the public eye and has observed females in the professional world. Her reflections noted in this book are life changing. Being one who has been in the spotlight as a pro dancer, this book opens your eyes to what lies beneath all the glitz and glamour. What I never took into account was myself, and what my inner self was and truly meant. Even through years of working with Wynne and hearing some of her values and wishes for her teams and women alike, her words really drive it home in this book. I, after reading this, have the drive to find the pure joy in my inner self. I want people to know me for my soul and beauty in the inside, not just the outer beauty that pro dancers are known to hold and maintain. I want to thrive, not just survive. This book is a guiding light… Not just for women in the spotlight, but for all women! It's an honor to know this wonderful woman, as she has been a role model, sister, coach, and wonderful friend in my life that truly anyone's life would be enriched to be in her presence. Her book itself is the inner cheerleader that will give support to that woman out there that is buried beneath all the false beliefs of beauty and lack of identity and confidence. Every woman should read this book."
Wynne shared with UltimateCheerleaders her goals in writing An Enlightened Cheerleader, her writing process, and what we can gain from a life coach:
–UltimateCheerleaders: Wynne, what prompted you to write your book?
Wynne: I have been writing and researching for many years. But to actually publish a book and get it out in the public, it took a couple years of me as a certified life coach and seeing how this process was positively impacting other women. It took me a while (and a good editor) to finally take the leap to share with others in a way that wasn't one-on-one but through writing.
-Who would you say the target readership is?
Any female who currently is, aspires to be, or is retired from industries (like professional cheerleading and pageants) where their outward appearance is a major factor in determining their success.
-Your book's cover art contains a key, butterfly, amidst other graphics; tell me about the artwork's inspiration, meaning, and your role in its design.

My sister (Fairel Rank of Fairel Anne Designs) designed this graphic and it contains my three favorite symbols. I believe the KEY to unlocking our potential is to embrace our feminine traits (FLEUR DE LIS) that honor cooperation over competition and will also show us the way out of our self-imposed cocoons into becoming the rest of her story – the BUTTERFLY!
-Do you think the current generation of young women has new, unique challenges as they try to advance in their own journey to its optimum goals?
I think we actually have unique ADVANTAGES right now instead of the challenges of the past. At this point in time women have more power over their lives than they ever had. I believe that if we started to follow our own feminine design, one of cooperation, nurturing and support and stopped following the old masculine rules of getting ahead, there is nothing we can't accomplish.
-Is there a young woman that is memorable to you who took the concepts that you teach that allowed her to achieve the next level of success?
Katie Knepler is a great example! She is leading a small team at North Park College who just won their dance competition because Katie doesn't give up on ANYBODY! She embraces her heart-space and uses it to help others advance.
-What was your writing process? What did you learn about yourself as you put your thoughts in writing, and do you have any advice for new writers?
I did two things at once – journaling about my own experiences and researching other works to help find answers to what I was asking about in my own life. I have been writing for many years….and it is true therapy! I would have a hard time giving advice about writing since mine was so personal. I think I would want people to understand that this book of 100 pages was 1000 pages at one time and I pared it down to make it enjoyable to read. Someone once told me that "people don't have to know everything I know, just what would be useful to them."
-Describe what a life coach does and what types of people that it would be beneficial to have a life coach?
The best way to describe a Life Coach in my opinion is to compare them to a therapist. A therapist takes a person from dysfunctional to functional. A Life Coach takes you from functional to optimal. Everyone could benefit from a Life Coach the same way as a sports coach…having someone who knows what you can do, wants you to constantly strive for your best and doesn't let you fall short of your goals. If the whole world strived for greatness in their personal life, we would be at a very different and higher level of collective consciousness.
-Where were you born and where did you grow up? What is the derivation of a very appropriate first name, Wynne?
Born in Wheaton/Winfield area and grew up in Naperville, Illinois. That is my full name – Wynne. And it's funny – every team that I directed a pro team for (White Sox, Slaughter, Rush, Hawks) won their championship while I was there! I am a good luck charm!
-Who were particularly influential in unofficially "life coaching" you as you grew up?
As I grew up I didn't have any "life coaching" mentors that really guided my life. I think that is why I longed so much for the support as an adult and want to be a "personal cheerleader" for others.
-Tell me about your dance journey…when did you start dance and the "steps" (as it were) that you took prior to trying out for the NBA?
I didn't remotely consider dancing until I was in high school. I didn't make my volleyball team. My brother told me that to be popular I should do cheerleading or poms…so I did! I became captain of the Naperville Central Arrowettes. After a brief try at college Rugby, I went back to dancing as an Illinette at the University of Illinois. Then after graduate school I tried out for the Luvabulls and didn't make it. I went up to Milwaukee to dance for Energee! and loved it. The commute was tough so I went back to audition for the Luvabulls and stayed there as a captain for three of the four years. Dancing for me has been a way to use my athletic ability and create friendships…not the traditional creative outlet so many dancers find through dancing.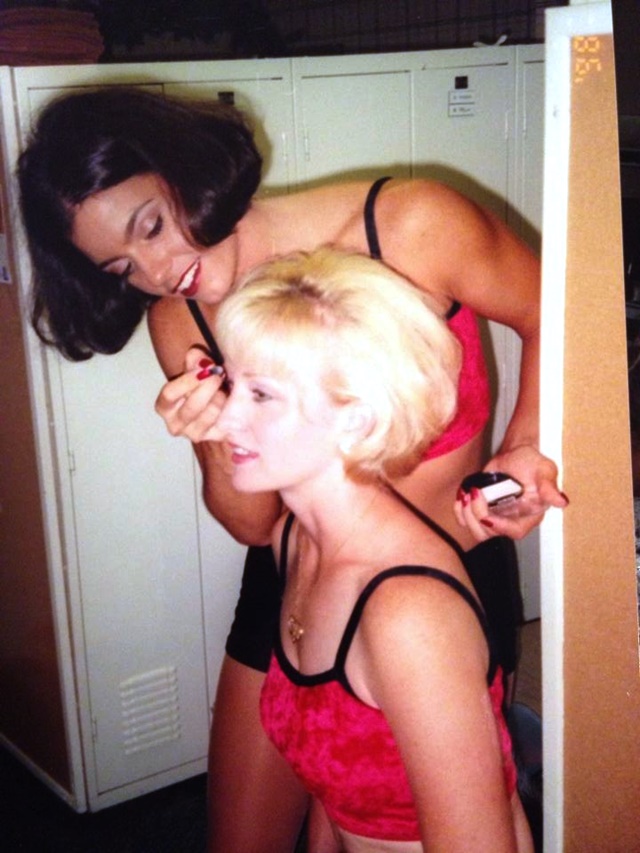 -What are your favorite memories of your time dancing in the NBA?
For sure I have some hilarious memories of being on an NBA dance team. The best memories were creating inside jokes among some of my closest team mates that you would not remotely find funny because you had to be there to experience our weird senses of humor! I think traveling to Amsterdam for the Holland Basketball Tournament created the most sleep-deprived humor that we still joke about to this day.
-After your pro dance career ended on the court, how did you decide to keep pro dance to be a big part of your life? What steps did you take to go from performer to managing squads?
I told everybody that I wanted to be a Director from the moment I got on the Luvabulls. It was even listed on my bio – which the Director didn't like very much. One day in 2003, the Game Operations Director for the Chicago Rush walked up to me in the hallway and said, "Do you really think you can run a dance team?" and of course I said, "Sure!" And then he said "OK, get me a proposal and you need to start your own company and get insurance." I just fumbled through everything until I figured it out. Luckily I had Gloria Esposito come with me as my assistant and she ended up being the light of the Chicago Adrenaline Rush for over 10 years!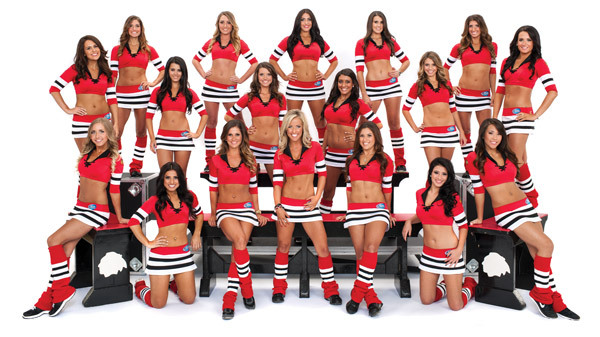 -How has it been going from dance team to skating team?
Boy, skaters are a whole different ball game than dancers. I could write a second volume just on that transition!
-As someone with undergraduate and graduate degrees in geography, what are the favorite places you have visited in your life, and where would you like to go that you have not been to yet?
Hawaii – enough said about that. And there is nowhere I wouldn't go!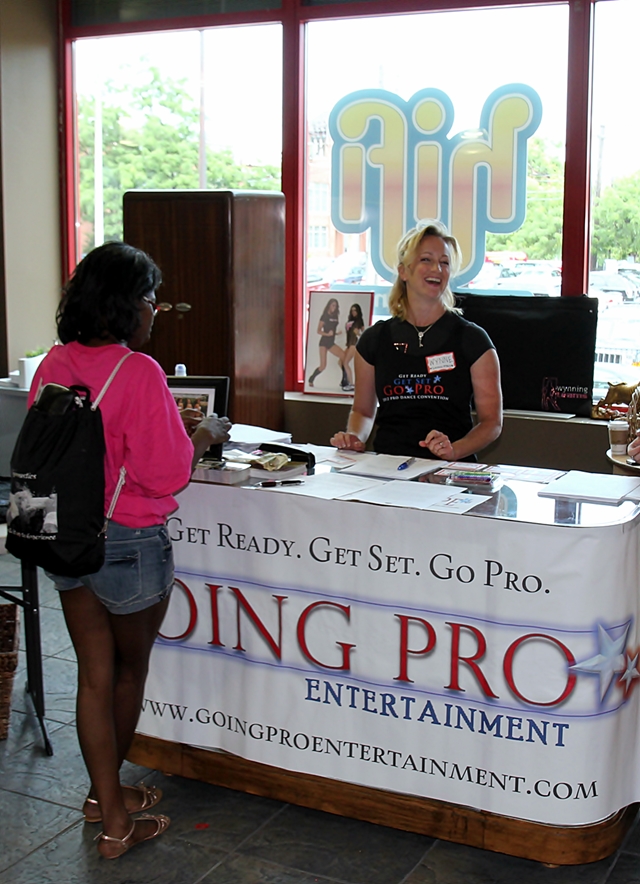 -Your smile and quick ease to laugh permeates your personality. How important is laughter and finding joy in life to one's physical and mental health?
I truly believe if you aren't learning and growing and expanding yourself, you are contracting and dying. There is no neutral ground – no Switzerland! People learn their best when they are having fun and enjoying the process so I believe it is very important to laugh and find joy in whatever you are doing!
————–
Thank you Wynne for sharing your new book with UltimateCheerleaders! Wynne's own book is taking on the idea of "judging a book by its cover" and the additional importance of inner content as well.
The website for An Enlightened Cheerleader is www.anenlightenedcheerleader.com, the Facebook page is www.facebook.com/AnEnlightenedCheerleader, and the Amazon information is at this link. Also, Wynne's company is Wynning Teams at www.wynningteams.com.