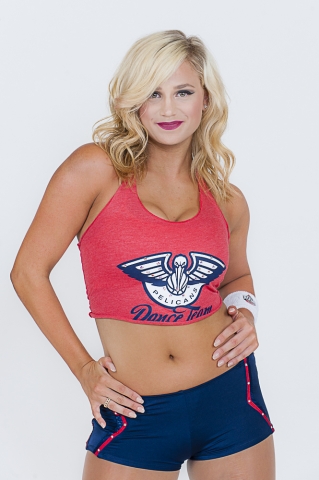 Daily Comet
July 25, 2014
Houma native Jennifer Kazusky said it was all worth it when she got the news mid-day Thursday.
The Nicholls State University student was one of 22 girls named to the 2014-15 New Orleans Pelicans dance team.
The team announced auditions in late June to fill 20 vacant positions on the team. Preliminary auditions were held last weekend where 32 finalists were named. Throughout the week, team officials said, finalists attended workshops to learn new choreography and boot camp for further evaluation by a panel of judges.
The 22-year-old Vandebilt Catholic High School graduate decided to audition for the team several months ago.
She has studied dance her entire life, attending various dance schools throughout Terrebonne, including Gerald Dishman's Academy of Dance. The general studies senior has attended dance camps throughout the country and teaches dancing at Dancer's Edge, 4045 La. 311, Houma.
Team members perform professionally choreographed dance routines to a variety of music during home games, and make appearances at community and professional events throughout the year. The team has traveled to Spain, Germany, China Taiwan and the Balkans to perform and represent New Orleans and the organization.