By Jay Betsill
Special to DFW.com
September 4, 2014
It took a while. At the tail end of a cooler-than-usual summer, August made up for lost time: The sweltering heat and humidity that we have all come to expect finally arrived and put some sizzle in our summer. Since DFW has a well-deserved reputation for being so hot, this is when we celebrate all things that go along with summertime here, including some of the hottest people in the area at some of the coolest locations the Metroplex has to offer.
This year's bevy of "it" women and men is a nod to the sports-obsessed nature of North Texas: You'll meet a former Dallas Cowboys Cheerleader, an NBA dancer, an Ice Angel, a former Indianapolis Colts cheerleader and a former Dallas Stars Ice Girl. We even have a beautiful woman who once played football herself and now owns her own business that specializes in helping DFW residents join "Team Sexy."
[Click here to read the article in its entirety]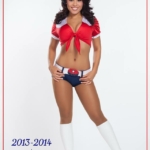 Vivian Ralena
Born: Riverside, Calif.
Current city: Denton
Day job: Dance instructor, second-year veteran of the Allen Americans Ice Angels and full-time student at UNT
Dream job: An inspirational speaker for adolescent teenagers who are going through hard times and need guidance
People may recognize you from: I actually get recognized a lot in public from the CMT show Dallas Cowboys Cheerleaders: Making the Team, which I have been on the past two years.
Interesting fact about you: I love to write, especially poetry.
[Click here for the rest of Vivian's profile and more photos]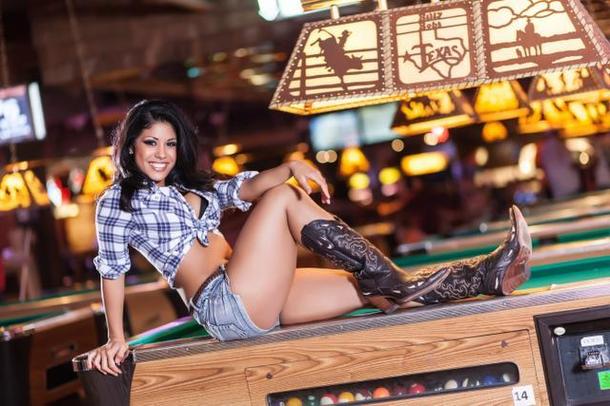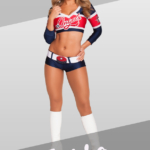 Tessa David
Born: Bloomington, Ind.
Current city: Dallas
Day job: Executive administrative assistant for Blume Architecture and BSN Sports
Dream job: Own my own wellness center. I've always wanted to start my own dance studio that is geared more towards workout-type dance for the moms while their children take dance classes. Now I would like it to be even more than that and I want it to have a cryotherapy machine, nutritionist and many other things that would help a person develop a very balanced, healthy life.
People may recognize you from: I had the privilege of being an NFL cheerleader for the Indianapolis Colts for five years, which provided so many memorable and amazing opportunities, including getting to perform at Super Bowl 44! After moving to the Dallas area, I spent one season with the Allen Americans Ice Angels.
[Click here for the rest of Tessa's profile and more photos]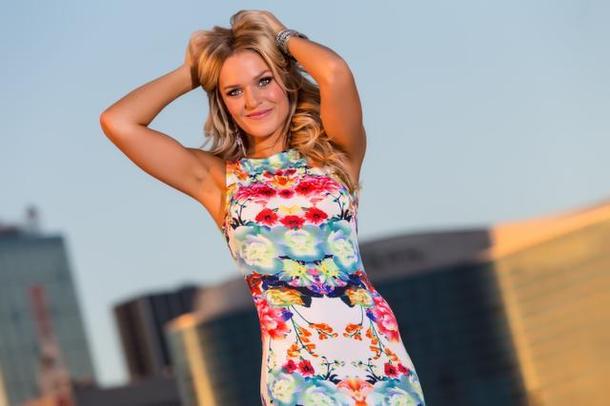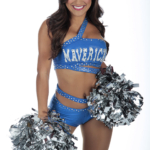 Sequel Molina
Born: Fort Worth
Current city: Dallas
Day job: Administrative assistant at HEB Dental Excellence
Dream job: Working with orphaned chimpanzees. I recently saw a documentary on the Discovery Channel and I think they are the cutest things ever.
People may recognize you from: I am heading into my fifth season as an NBA dancer (for the Dallas Mavericks Dancers). My family had season tickets to the NBA when I was growing up and after being a cheerleader in high school, I knew this was my next step. The coolest aspect of being an NBA dancer is being on the court in front of a sold-out arena. It is definitely a major adrenaline rush.
Interesting fact about you: Sequel really is my name, not a nickname … I promise! (Editor's note: Her parents named her Sequel because she was their second child.)
[Click here for the rest of Sequel's profile and more photos]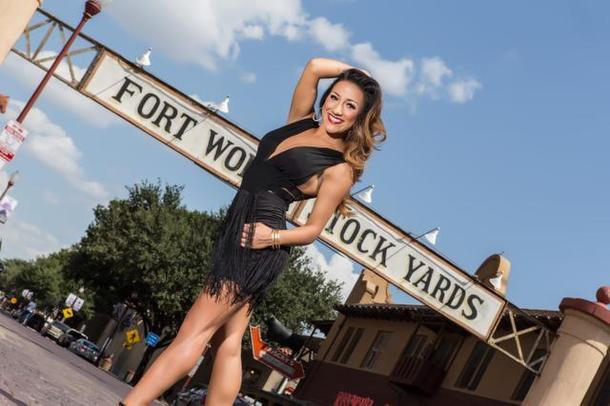 Chelsea Chaney
Born: Merkel
Current city: Dallas
Day job: Bridal stylist
Dream job: Host my own national TV talk show about the lifestyle world similar to my blog, ChelseaChaney.com. My first guests on the show would be Ellen DeGeneres, Taylor Swift and Chris Pratt.
People may recognize you from: The 2012-13 NFL season, when I was a member of the Dallas Cowboys Cheerleaders.
How would you describe your season as one of Dallas Cowboys Cheerleaders? I had a fantastic time on the squad, made a lot of great friends. It was definitely a once-in-a-lifetime experience and for me it was an opportunity to live out my dream of a small-town girl in the big city.
Interesting fact about you: I am borderline diabetic so I can't eat sugar. Growing up, there was never any candy or Coke in the house.
[Click here for the rest of Chelsea's profile and more photos]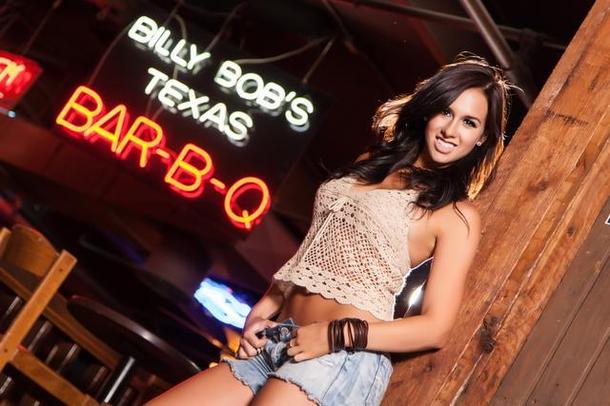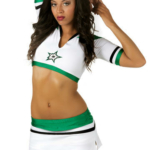 Mercedes Owens
Born: Tulsa, Okla.
Current city: Dallas
Day job: Sports reporter for D210TV on Time Warner Cable Sports Channel. I cover the Dallas Cowboys, SMU football and SMU basketball.
Do you have any special experiences from your time as a sports reporter that stand out? As an SMU alum, having the chance to work in the same environment as a legend like head basketball coach Larry Brown last season is something I will never forget. I also did some fan-reaction interviews during the Mavs playoffs against the Spurs, and I filled in for the D210 entertainment reporter last summer, and I interviewed Marlon Wayans for A Haunted House 2. This summer I began covering the Cowboys on draft night and have continued through camp and will do the home games this season at AT&T Stadium.
Dream job: I want to host a national sports show and be the "Chelsea Handler of sports."
Who would your first guests be on your show? I'd have a panel of four with LeBron James, Doc Rivers, Dez Bryant and Kevin Hart.
People may recognize you from: I was a Dallas Stars Ice Girl for the past two seasons.
Best feature: My sense of humor. I love to laugh and make people laugh. I am definitely a jokester.
[Click here for the rest of Mercedes's profile and more photos]