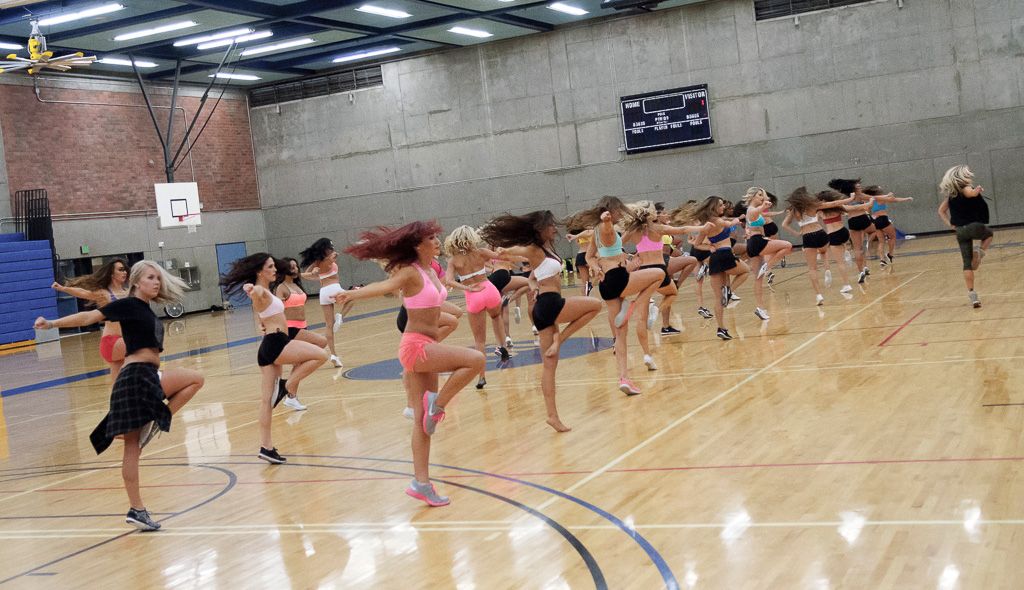 Audition Dates & Times:
Saturday, June 20th, 12:30pm: Pre – Audition Workshop (optional) @ Lloyd Center LA Fitness
Sunday, July 12th, 8:30 a.m: Preliminary Auditions
Tuesday, July 14th – Thursday, July 16th, TBD: Finalist Interviews
Sunday, July 19th, Noon: Final Auditions
Location:
Portland Community College (PCC) Sylvania Campus Health Technology (HT) Building
12000 SW 49th Avenue Portland, OR 97219
Requirements:
Must be 18 years of age by October 1, 2015
BlazerDancers must attend all practices, games, training camps and mandatory Portland Trail Blazers events. BlazerDancer duties include community service events, appearances and photo shoots.
Must be able to attend practices every Thursday and Sunday evening (beginning in mid-August; times TBD). Additional practices may be added throughout the season.
Must have reliable transportation to practices, games, appearances, etc.
Must meet and maintain personal appearance, fitness level, and dancing skill requirements throughout the season.
Must abide by the other Terms and Conditions included with application materials.
What to Wear:
A two-piece dance outfit (flesh-colored tights are permitted). Mid-section and legs must be exposed. No baggy clothing other than during the hip hop round. You may wear loose fitting pants or sweats for the hip hop routine during the pre lims. You may also wear any kind of dance shoe, sneakers or perform barefoot. Please make sure shoes have non-marking soles.
Game-night ready hair and make-up are expected. Hair must be down. No pony tails.
What to Bring:
In the interest of time, we encourage participants to bring their completed and signed application and waiver forms. Applicants under the age of 18 at the time of auditions must have a parent or guardian sign the forms.
A current head shot photo as well as full body photo of yourself (at least 4×6; does not need to be professional but must be clear and contain only the audition participant). Photos are used for identification purposes and will not be returned.
$15 registration fee (cash only).
Snacks, water, make-up or hair products for touch ups. Please note that there is no extended lunch break.