The Spurs Silver Dancers will host five prep classes, beginning Sunday, May 31 and leading up to the July 18 Silver Dancer Auditions. Sessions are available in San Antonio and San Marcos.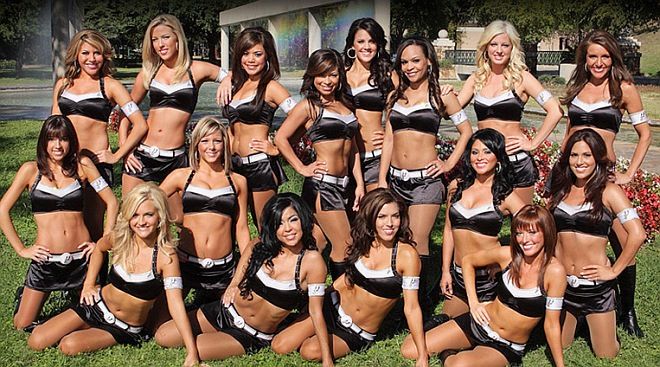 The classes will be taught by Silver Dancers Choreographer Katie Gibbons, and will cover a wide range of styles including jazz, jazz funk, hip hop, heel and pom. Each of the five sessions lasts two-and-a-half hours and will feature two short, unique routines to help prepare dancers for team auditions.
Attendees are encouraged to dress in comfortable clothing, and to bring several changes of shoes to accommodate different routine styles. There is no limit to the number of prep classes a dancer can attend, and the classes are not required for Silver Dancer Auditions. Prep classes and auditions are open to those 18 years of age and older as of August 1, 2015. Pre-registration is not necessary for prep classes, but is encouraged for Silver Dancer Auditions. For more information on the 2015 Silver Dancer audition prep classes, go to Spurs.com/SilverDancers.
George Gervin Youth Center
6944 S. Sunbelt Dr.
San Antonio, TX 78218
Sunday, May 31 from 2 p.m. – 4:30 p.m.
Wednesday, June 17 from 6:30 p.m. – 9 p.m.
Thursday, July 9 from 6:30 p.m. – 9 p.m.
Wednesday, July 15 from 6:30 p.m. – 9 p.m.
Registration fee: $25
San Marcos Student Recreation Center
1001 Academy St.
San Marcos, TX 78666
Saturday, June 13 from 2 p.m. – 4:30 p.m.
Registration fee: $25
The Spurs Silver Dancers are entering their 24th season of entertaining fans as the official on-court dance team for the San Antonio Spurs. In addition to their game night performances, they are active members of the community, making appearances and attending events throughout the year, as well as leading Jr. Silver Dancer clinics throughout South Texas.