The Tennis Channel's Danielle Demski opened up to HNGN about all things tennis including her new show "Fit to Hit."
Danielle Demski can do it all. She is a model, TV host, a former Miss USA finalist and was even a cheerleader for the NFL's Arizona Cardinals. Now she's co-hosting the Tennis Channel's "Fit to Hit" series, which aims to inform viewers about sports nutrition and fitness while revealing the tenis secrets that can give any weekend player an edge.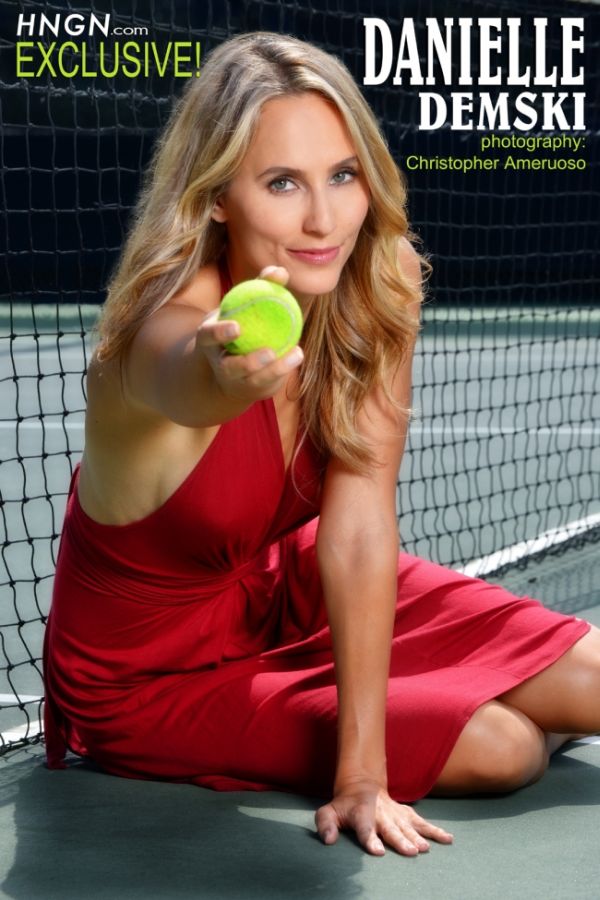 Demski brings her love of the game to the show and has even picked up a few new skills of her own.

"I implement [new techniques] into my game with friends. I was just playing with my friend the other day and she was like, 'Wow, great backhand!' " Demski told Headlines and Global News in an exclusive interview.

The Arizona State graduate spoke to HNGN about her passion for the sport, how she stays fit and healthy and reveals the one tennis player she'd be terrified to go up against!

You recently started a new job at the Tennis Channel hosting a show called "Fit to Hit." How is that going?

It's good, it's great! It first started airing on August 16th and it airs every Sunday on the Tennis Channel. It is a really fun show to work on, really interesting! I am not a professional tennis player, and I am not somebody who has toured. But for your average tennis player or your weekend warrior, it is a great way to improve your game. It is also for people who just picked up a racket for the first time. Honestly, even if you are not that into tennis, there is a lot of fitness and nutrition information that is really interesting.

How did you get involved with the show?

Well, I grew up playing tennis and I am very into fitness and nutrition, and I have been hosting for a long time now. The Tennis Channel got in touch with my agent and I came in and I met with them, and it ended up being a really good fit. From there, it was an awesome first season, so hopefully there is a second one.

Have you already finished filming for the first season?

Yes, we just finished up so we are all done with the first season. It was fun!
Read the rest here.