Traveled down to Miami to see the Bucs versus Dolphins final preseason game. Three good reasons to visit South Florida are the beaches, nightlife and to see beautiful women. Since I'm from Tampa Bay I don't need the beaches, nightlife disappeared in my rear view mirror many moons ago so my main reason was to photograph the beautiful dancing Miami Dolphins Cheerleaders. Successful trip to visit these talented young women. Another impressive squad being managed by Jamie Quadrozzi.
Prior to the game I was able to chat with cheerleader Macy who is a line captain this year. Macy is in her fourth year and is Miss March 2016 in the soon to be released swimsuit calendar.
UC- Welcome Miss March. With your choice of career did you intimidate the "glam squad" on the calendar shoot?
1- Being that I am a hairdresser myself I totally have bonded with our glam squad! Having cosmetology in common is so neat and I love "talking shop" with them about all the products and techniques they are using. It's our job as hairdressers to make everyone look beautiful so when I get the chance to be in the chair instead of behind it I take full advantage and let the girls work their magic!
UC- How exciting was it to be designated a Line Captain this year?
2- When my name was called to be a captain on this year's team I was beyond excited! I have always dreamed of this position on the team and am so honored to be leading among the other captains. For the past three years I have looked up to and been inspired by wonderful leaders and teammates, I've promised to myself that I will uphold and continue on the MDC legacy.
UC- Tell us about your 4 year transition from the Chicago windburn to the Miami sunburn.
3- It's crazy to think that I've lived in Florida for 4 years now, every warm day we have in January I think I'm exceptionally grateful. My whole family made the move to this sunshine state, which made it all the more exciting, I'm very close with my parents and four siblings so I'm lucky they are here with me. I think getting to be a part of the Miami Dolphins Cheerleaders has really made me feel welcome and at home in Florida. It's such a blessing to have met so many great women who share my passion for dance and football. I'm proud to be a part of a team that has such Florida pride and makes it members family.

UC- One thing Dolfans would be surprised to learn about Macy is….?
4- Something Dolfans would be surprised to learn about me is that even though I love to be glam and girly, I also have a tough side. I will squish bugs, catch frogs and ride dirt bikes on the weekend. I actually grew up riding with my brothers and cousins at the dirt tracks in rural Illinois. Nowadays I do have a mini dirt bike that I take out, but only in the off season. (I can't risk hurting myself before football games.) I have to find something that's exciting as games, though nothing will ever compare to having the best seats in the house!
UC- As a MDC you have been photographed thousands of times. Have you settled on your favorite "Cheerleader Photographer and Web Site"? hint hint!!!
5- Even though this is my fourth season as a MDC I still treat getting photographed like it's a special occasion. It so fun to see pictures of myself and my teammates after our calendar shoots, games and performances! We're so lucky get a ton of support from fans and awesome cheer sites like UC! I can't say I have a favorite though because I think it's part of the fun that each photographer captures their own perspective on what we do.

UC- Wow, what a diplomat, Macy for a USA Ambassador post!!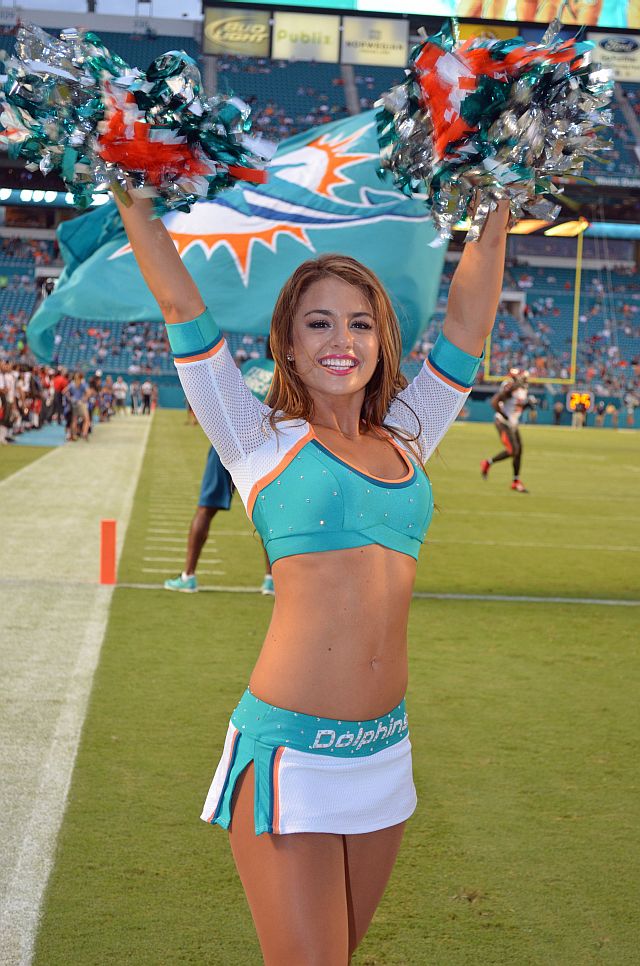 Macy, Line Captain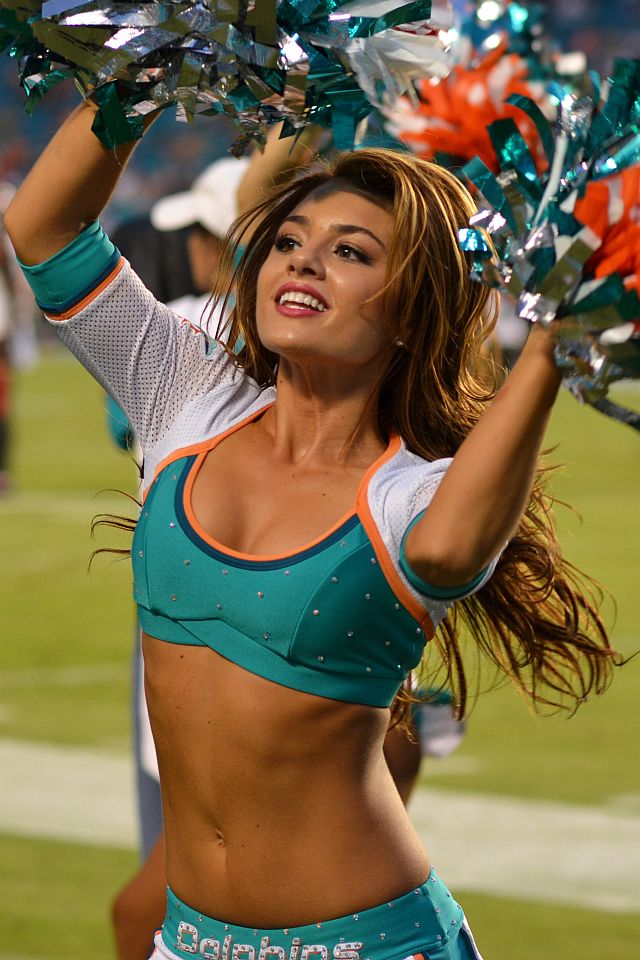 Macy, Miss March 2016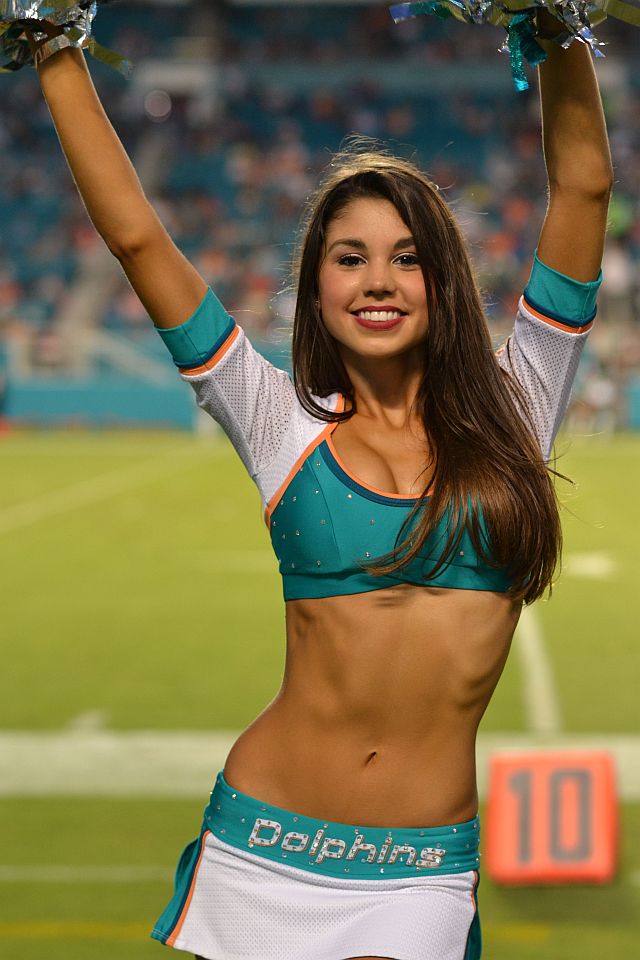 Britt, Miss August 2015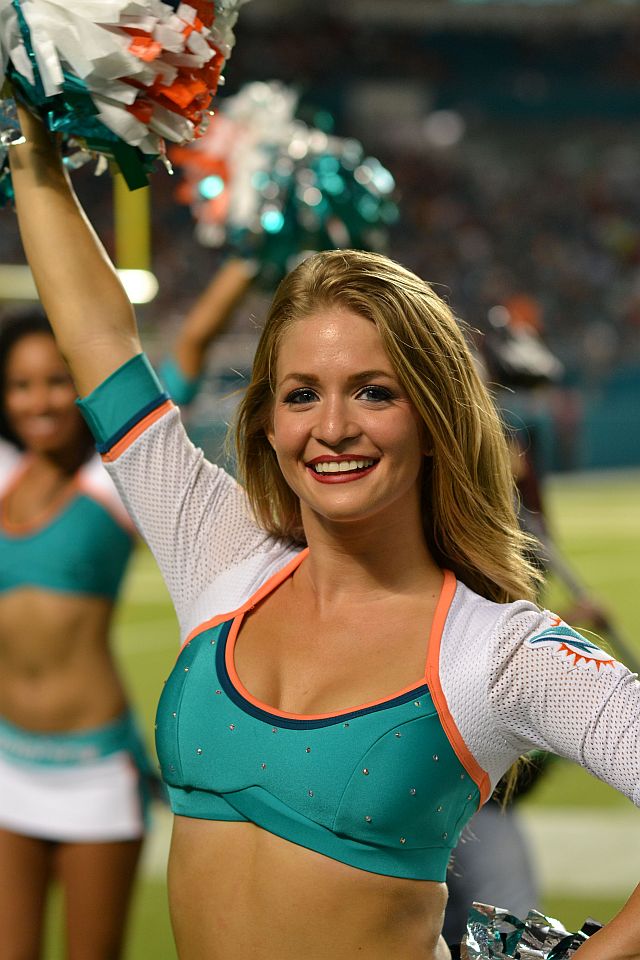 Brittany, Line Captain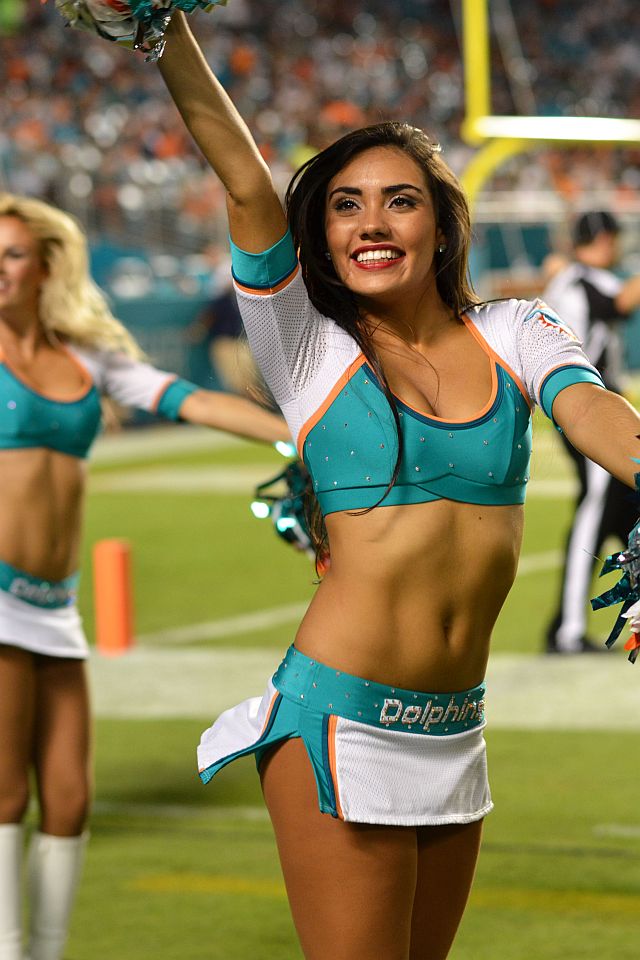 Estefania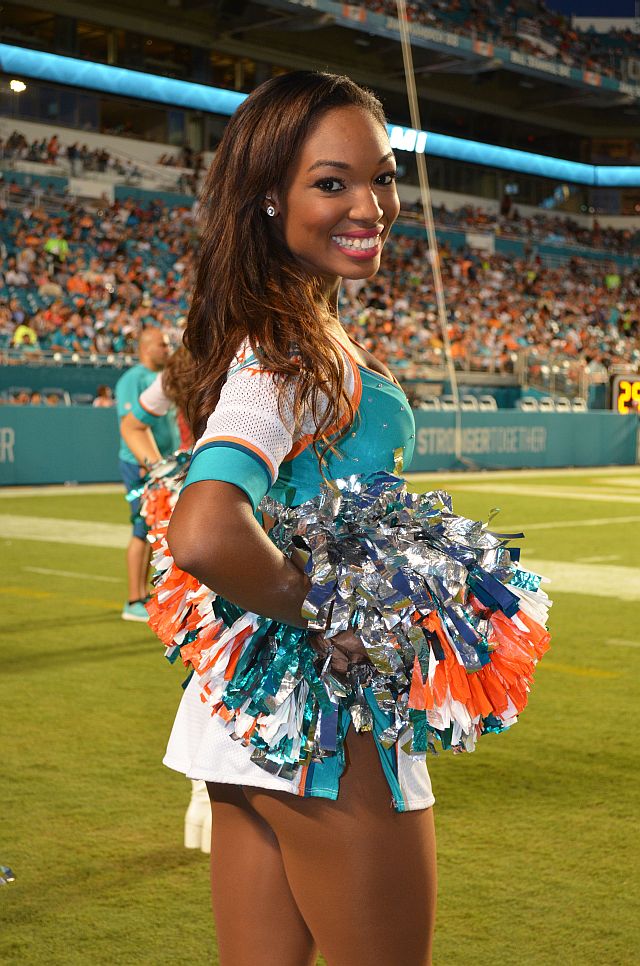 Jodi, Line Captain and Miss May 2016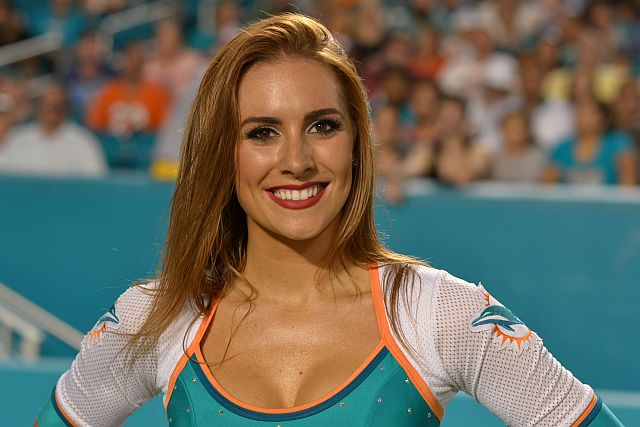 Jacey, Miss July 2016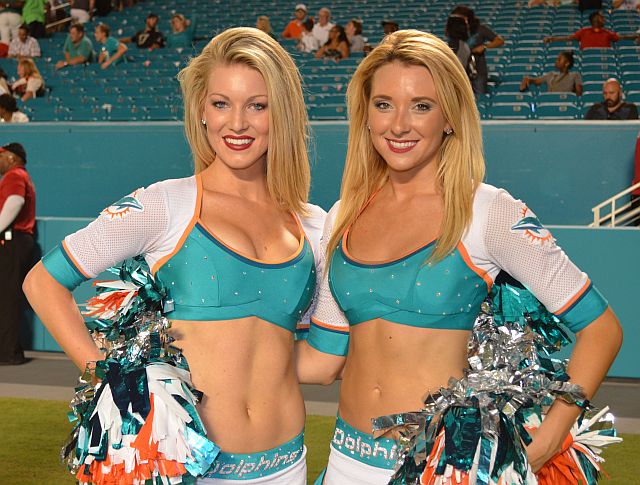 Kasey and Courtney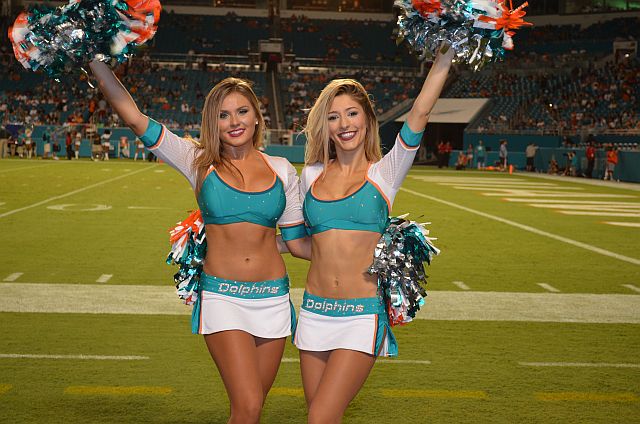 Paige D. and Rachel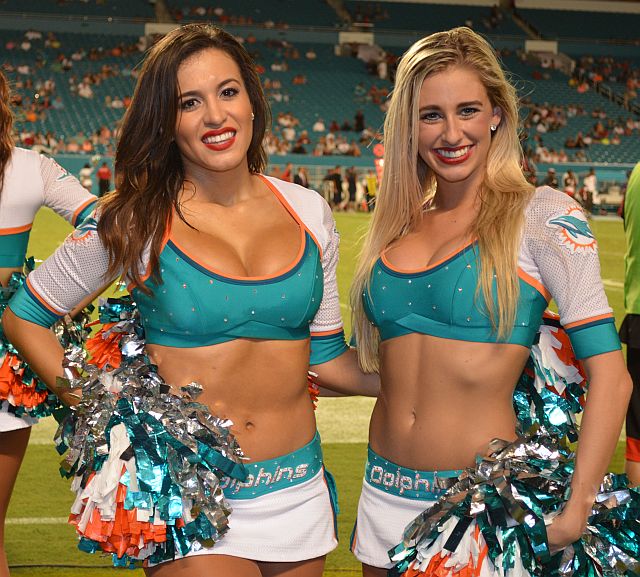 Chantal and Line Captain Alison
[Dolphins Cheerleaders Gallery]
[Macy at DolphinsCheereladers.com]
The Miami Dolphins Cheerleaders will host their annual Swimsuit Calendar Unveiling and Fashion Show on Friday September 18th. Get your tickets here.