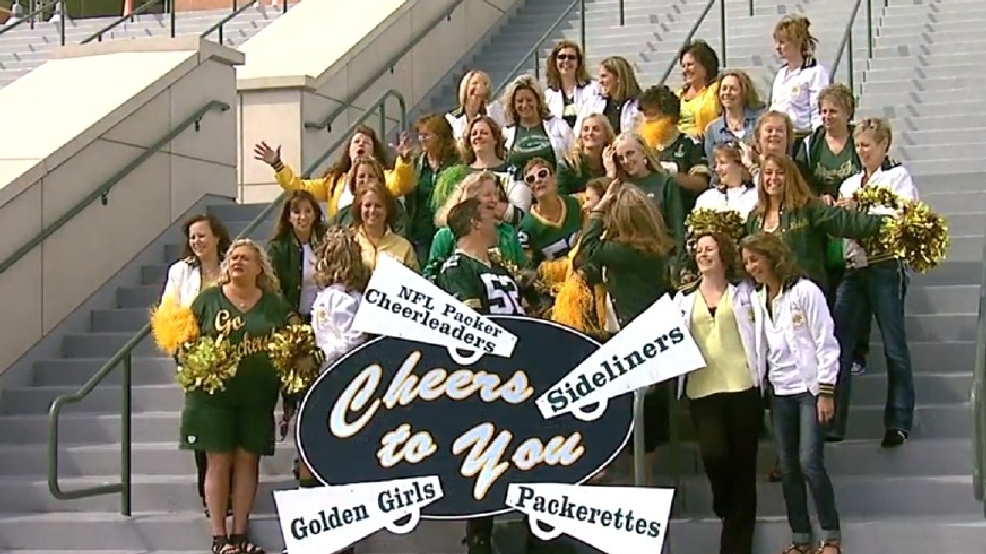 Fox 11 News
September 14, 2015
GREEN BAY —
The Packers don't have official cheerleaders but they once did…
Dozens of former Packers cheerleaders met up at Lambeau Saturday afternoon, nearly 30 years after the official squad was discontinued.
The group stood on the steps of the Oneida Nation gate for a photo opp — before heading to the official reunion.
The team talked about their fond memories of cheering on the Pack — and some say this gathering was long overdue.
"We've never had a reunion before and it's about time. I don't know why we didn't think of this sooner. But it's been 30 years since the Packers have had professional cheerleaders so here we are," said Barb Sauvey, Packers Cheerleader '83-85.
"I was one of very few NFL professional male cheerleaders," Todd Vanden Heuvel Packers Cheerleader '82-83. "I really did enjoy that time. I met a bunch of beautiful lovely ladies and I was able to stay connected with some over the last 30 years and because of today, I'm able to reconnect with a lot of other ones."
They say social media has played a huge role in keeping them connected.
Currently — cheerleaders from St. Norbert College and UWGB are the unofficial cheerleaders of the Packers.