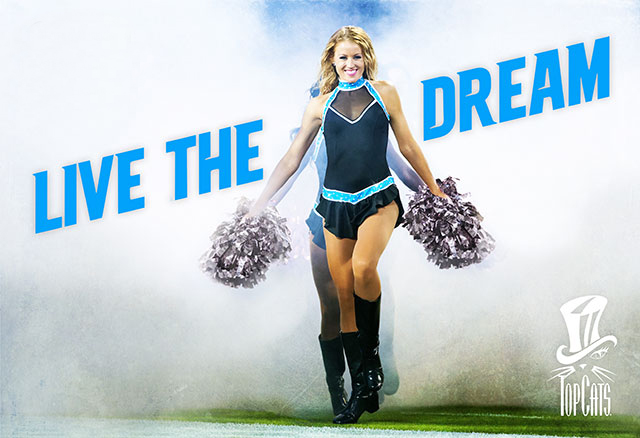 Date: Saturday, March 12
Time: 9:00 am – 5:00 pm
Location: Bank of America Stadium
Qualifications
All contestants must be at least 21 years old by March 31, 2016.
All contestants must have a high school diploma or equivalent.
All contestants must pass a pre-employment and periodic drug screen as well as satisfactorily complete a criminal and civil background check, including driving history.
Registration

Registration is required to audition for the TopCats. The registration deadline is Friday, March 11, 2016 by 5 p.m., and there is a $15 non-refundable registration fee. Please click here to register.
Audition Attire
Contestants should wear two-piece dance attire, skin-tone tights and sneakers suitable for dance. Bring a warm-up or other casual clothing to wear over dance attire.
For more audition information, click here.