The international search for the 2016 Miami Dolphins Cheerleaders continued with auditions that were held in Buenos Aires, Argentina on March 6th.  More than 100 ladies registered for the auditions and finalists were selected to participate in the final auditions in Miami on May 1.
Prior to the auditions, Miami Dolphins Cheerleaders Jessica and Monica visited iconic sites in Buenos Aires, including La Boca Neighborhood, La Casa Rosada, Plaza De Mayo, La Avenida Corrientes and El Obelisco.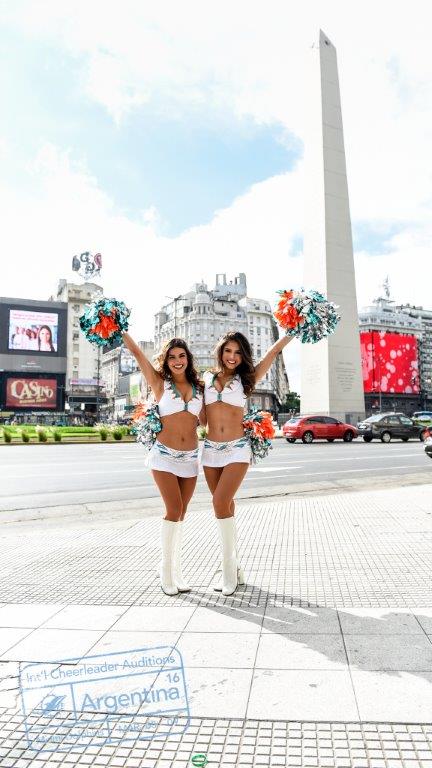 The international search continues with a March 12th visit to Mexico City, Mexico.
Follow the Miami Dolphins Cheerleaders as they continue their international journey on their Facebook page here.
[Miami Dolphins Cheerleaders]
[Miami Dolphins Cheerleaders Facebook Page]