Our good friends from the Minnesota Vikings Cheerleaders write us that the MVC debuted new uniforms and two new dance routines at last week's game against the Green Bay Packers.  Check them out here.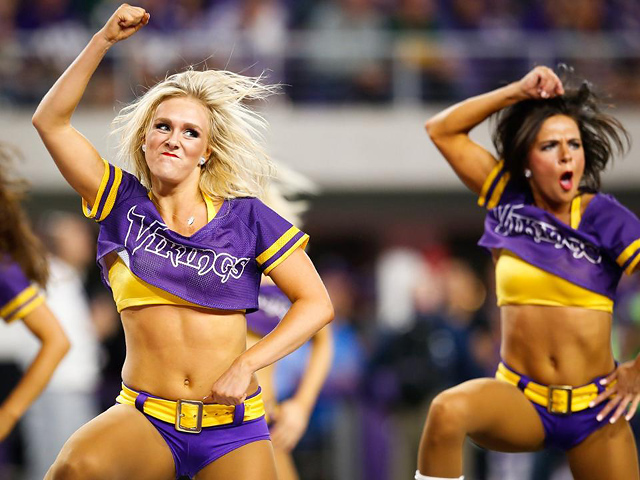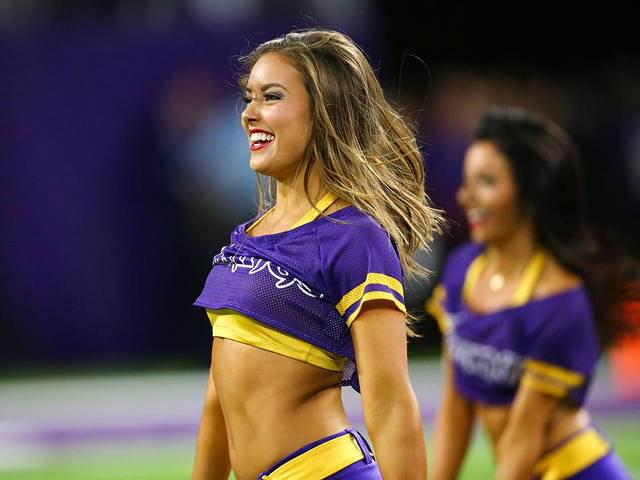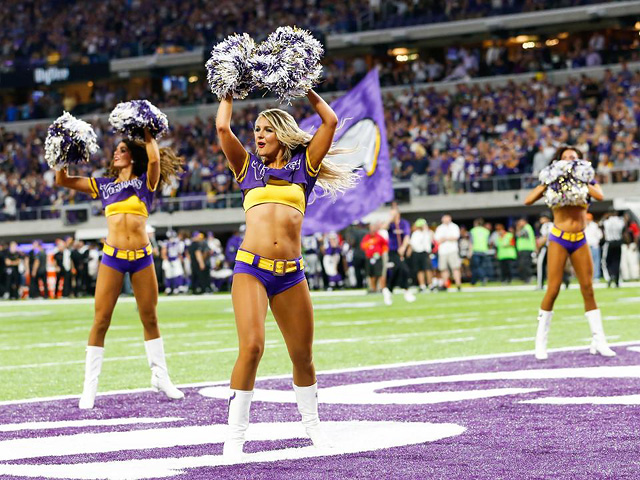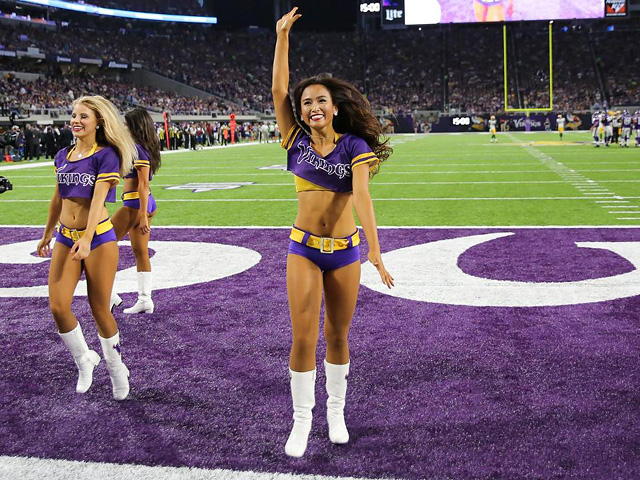 And here are a couple of photos of their classic "Baby Helga" uniform.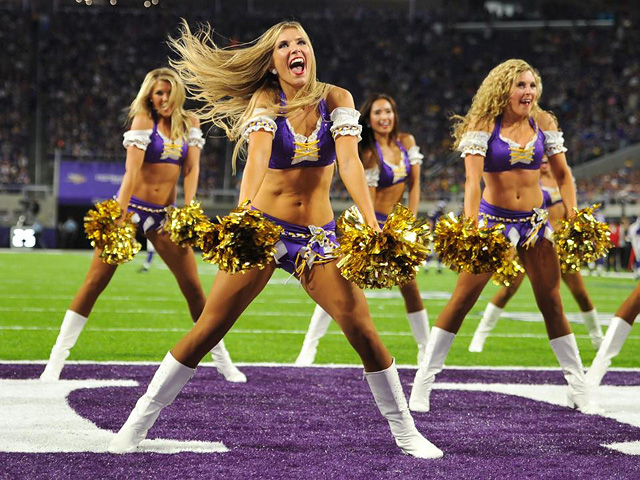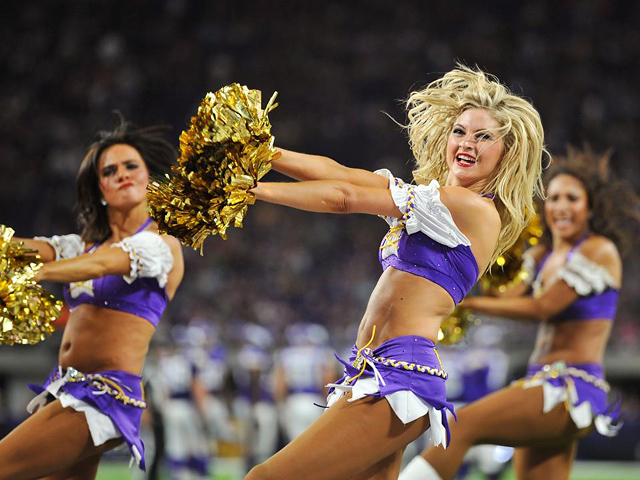 Did I mention that purple is my favorite color?