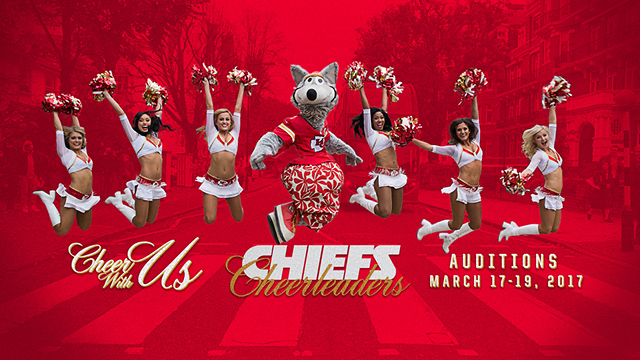 Auditions will be held March 17 – 19th, 2017 at Arrowhead Stadium. (NOTE: Must be 18 years old by March 17th, 2017 to audition.)
All rookie candidates will begin on March 17th for pre-lims (we will begin late afternoon).
Semi-finals will be on March 18th and will include veteran candidates.
Finals will be on March 19th.
If you have any questions, please contact Kaitlyn at kjones@chiefs.nfl.com.
For more information, click here.