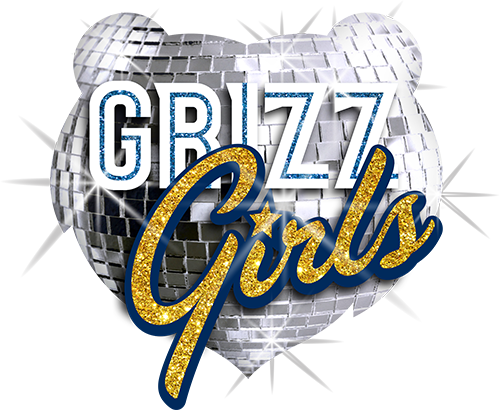 The Memphis Grizzlies are looking for the best dancers in the Mid-South to join our Grizz Girls for the 2019-2020 season! If you think you've got what it takes to dance for one of the hottest teams in the NBA, join us at our Open Call Auditions.
Pre Audition Clinics
Get a leg up on the competition!
Thursday, June 13
Thursday, June 20
All clinics start at 6:30pm
New Ballet Ensemble
2157 York Avenue, Memphis TN 38104
$35 for one, $60 for both
First Round Auditions
Sunday, June 23
Registration starts at 12 noon
FedExForum
191 Beale Street, Memphis, TN 38103
Grizz Girl Requirements
You must be at least 18 years of age.
You must be a High School graduate.
You must be a full time student, or have part time job.
What to Bring
One 5×7 non-returnable headshot – Your photo should be a current representation of yourself, and should be of only you.
Dance Resumé – outline your performance experience along with anything else you would like the judges to know about you.
What to Wear
Look your best at auditions and you'll feel your best. Your attire should include the following:
Nude fishnets or tights.
Briefs or hot pants (no pants or leggings allowed)
Crop top (mid-section must show)
Jazz shoe, dance sneaker or non-marking tennis shoe
Attire should be flattering. Dress to impress!
Performance hair & make-up are a must!
Judging Criteria
Prospective candidates will be judged on the following:
Dance technique and style
Showmanship, personality, and energy
Physical/personal appearance – Applicants must be in top physical condition.
Order of Audition Day
Group Warm Up
Across the floor combinations including but not limited to, jazz walks, turns, and leaps.
Audition Routine Taught
Audition routine performance – in small groups. You will not need to have a personal routine prepared for the auditions, and all dancers will have an opportunity to freestyle.
Announcement of Audition Finalists. Please note: First Round auditions will be closed to the public.
How to prepare
Take a variety of dance classes including our Girl Play prep classes to ensure you are mentally and physically prepared to learn and process Jazz and Hip Hop choreography.
Workout regularly so that you audition in the best physical condition as possible.
Do your research – study the team, and their style so that you put yourself in the best position for the job.
Pre-Audition Clinics
There will be a two-part clinic to help dancers put their best foot forward on audition day and get a leg up on the competition.
Part 1 (THURSDAY, JUNE 13) will give you one on one advice through a mock audition trial, including actual across the floor combo choreography. It will also include our 'Get the Look Clinic' which will cover everything you need to know to look your absolute best on Audition day from Hair, to Make Up, Fitness, and Costuming.
Part 2 (THURSDAY, JUNE 20) – learn key choreography that will be used for the audition routine.
Please note: Pre-Audition Clinics are not mandatory in order to audition, however they are strongly encouraged.
Important Must haves for a Grizz Girl
Must be able to strongly perform a variety of dance styles; particularly jazz, street jazz, and hip hop
Must be able to learn choreography quickly, and have strong memory retention
Must be willing to meet and maintain physical conditioning requirements throughout season
Must be a team player
Must have strong work ethic; willing to work hard and commit at all times
Must be personable with strong communication skills, and willing to engage with others with a high level of enthusiasm, confidence, and poise.
Additional Things to Know
All returning members must go through the audition process each season. No spot is held or guaranteed.
Between 16 and 20 dancers will be selected for the team.
If currently not residing in the Memphis area, prospective dancers would have to relocate.
Grizz Girls must sign a one year contract.
Dancers must be available to rehearse 3 days per week (tentatively Wednesdays, Thursdays, and Sundays) in the evenings as well as arrive to arena 3 hours prior to tip off on game days.
Being a Grizz Girl is a part time job with a large commitment. Dancers are responsible for ensuring their schedules are flexible enough to accommodate rehearsals and games.
This is a professional position with very competitive pay. Dancers are compensated for all rehearsals, home games, and appearances.
For more information, please click here.