The Miami Dolphins have military introductions at all home games. This past Sunday was special however as the game versus the Bills was designated the NFL's Salute To Service day. Embodying the Mission Statement to honor, empower and connect with the nation's service members, veterans and their families, the Dolphins family continue to show their support and appreciation for those who are serving or have served the country.
.
Honored guests included 100 active duty military and 100 retired military from the community. After their military tailgate, they held flags during the national anthem (performed by the Singing Sergeants from the Air Force) and flyover (85th Fighter Squadron).
.
The Dolphins everyday hero salute went to Retired Staff Sgt.Thomas A. Metto who served as Infantry Platoon Commander in Vietnam.
.
The game was a home disappointment as the Bills kept the Fins at bay all day. Final score was 37-20 Buffalo. The weak pass rush did the Dolphins in, too much time allowing the Bills receivers to get open. The main Miami highlight was Jakeem Grant's 4th career touchdown return. He's a play-maker, 101 yard kickoff return.
.
The Dolphin's cheerleaders were splendid as always. Cloudy day with a great temperature for all day dancing! We'll let the photo album highlight their talents and beauty. Someday we need to do a Q&A with the cheers who jumped with U.S. Army's Golden Knights! Yes they did! The MDC website is HERE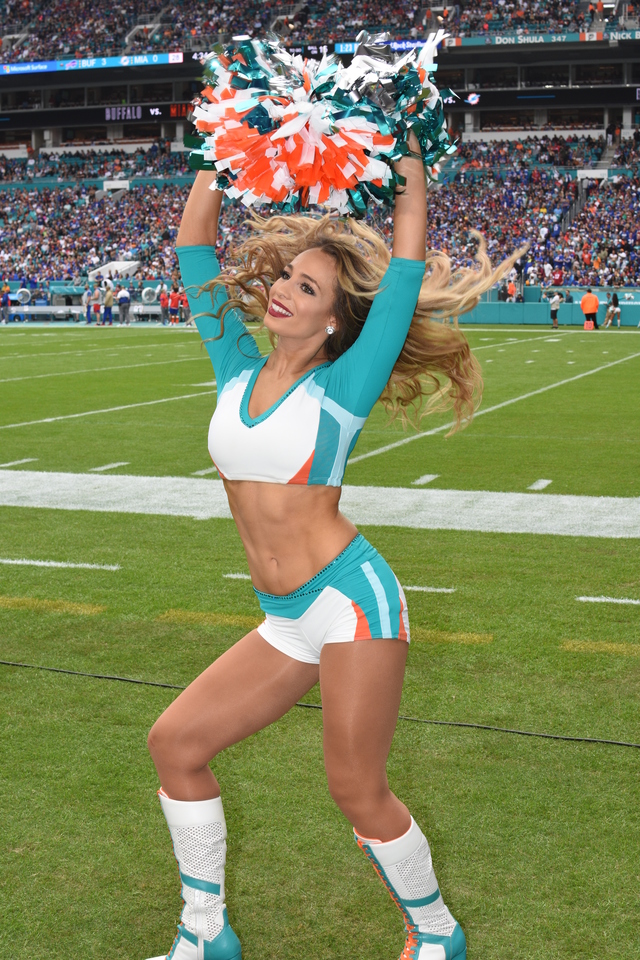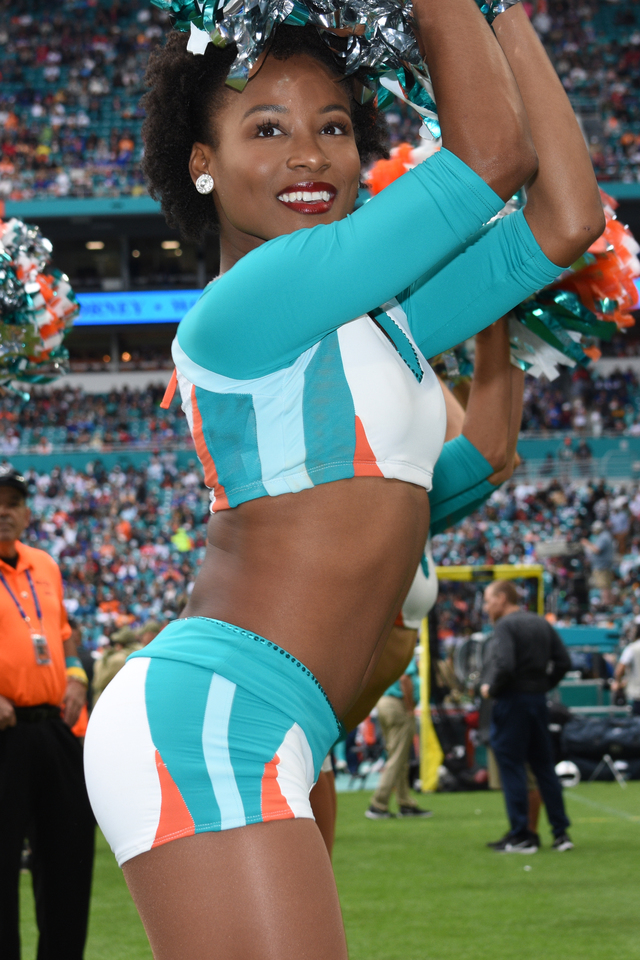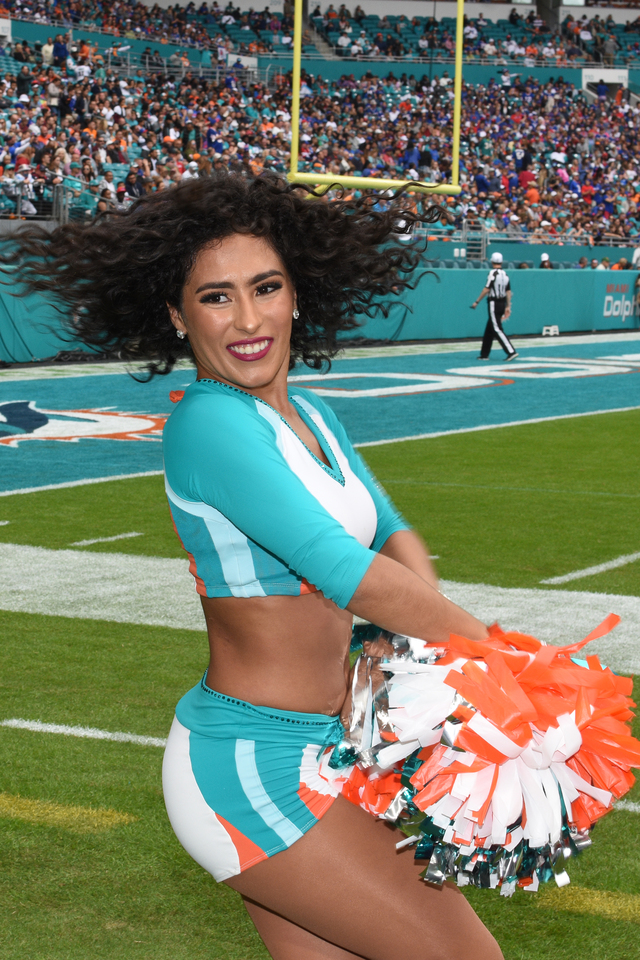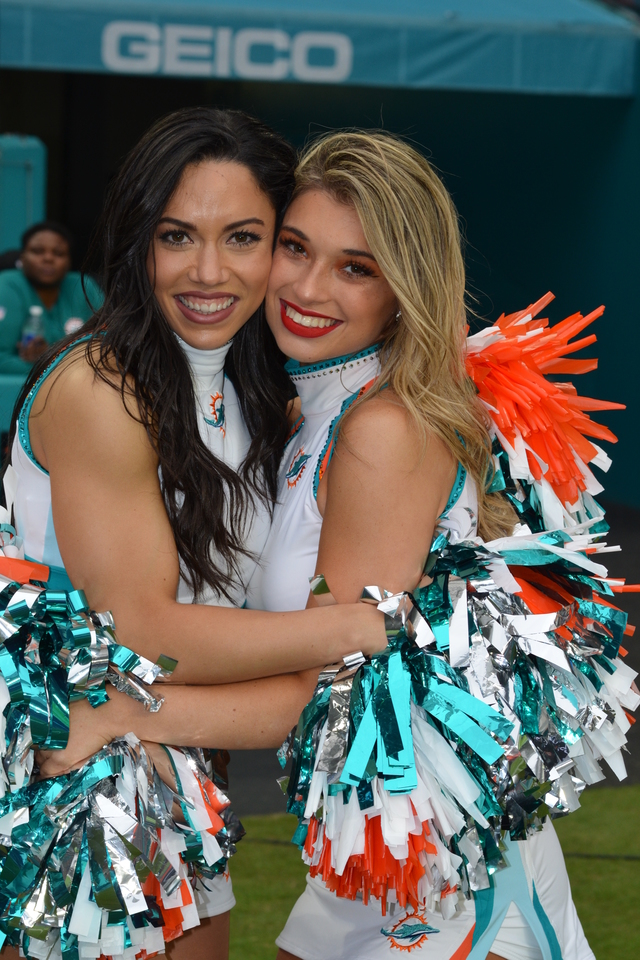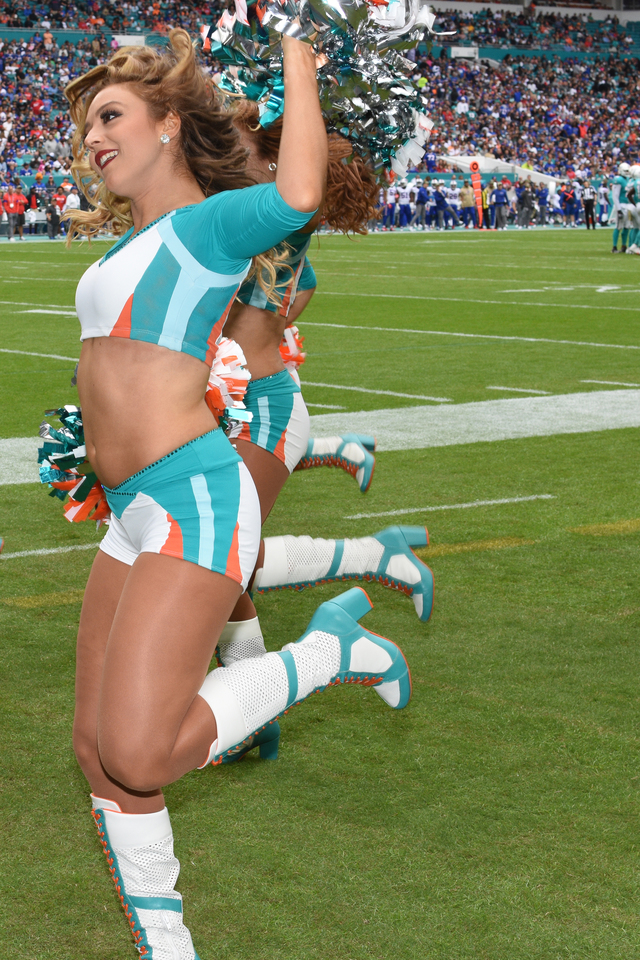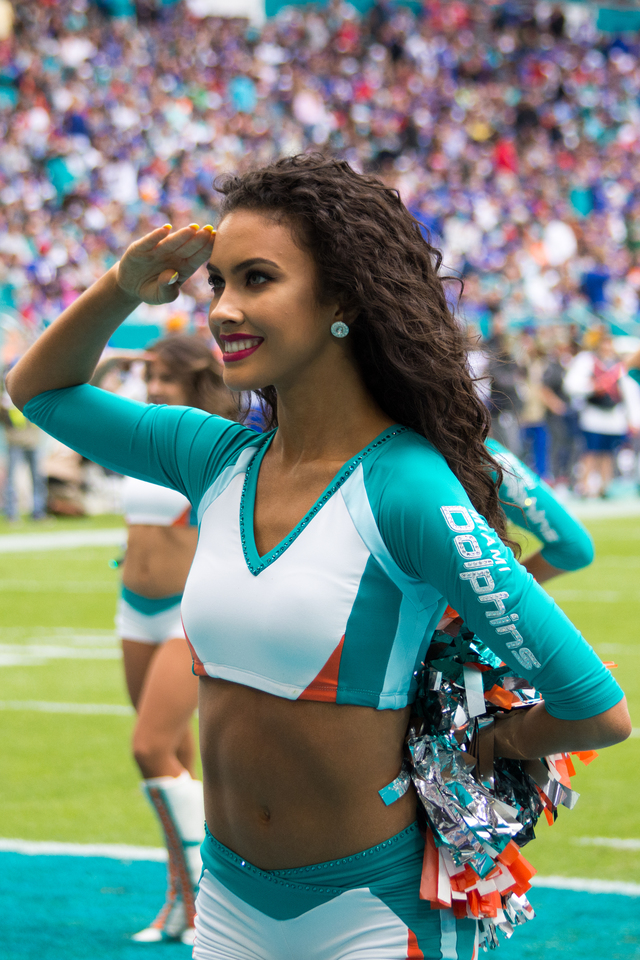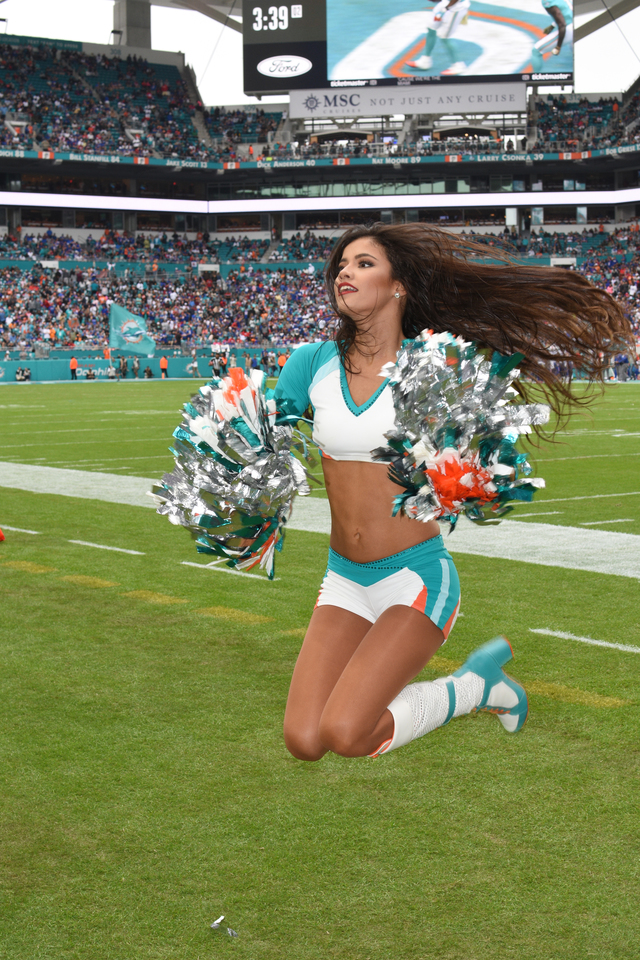 Start of our game album is HERE