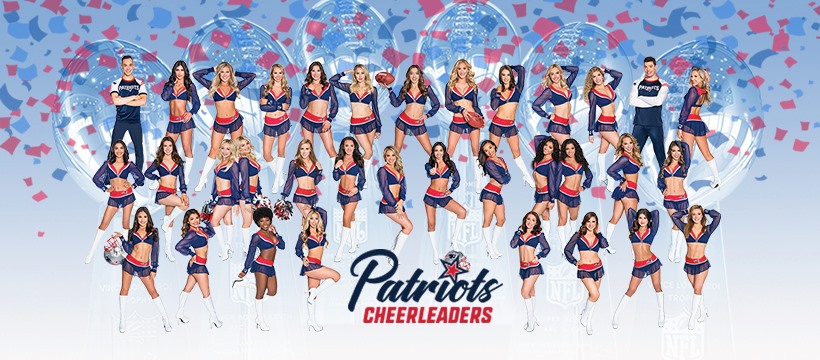 Date: Saturday, February 29, 2020
Time: 9:30 AM registration.
Location: Cross Insurance Pavilion & Business Center, Gillette Stadium, Foxborough, MA. Directions: https://bit.ly/2HmNFoK
Preliminary Auditions will be held on one day only. There will not be a make-up date scheduled and we do not accept videotapes in lieu of auditioning. Preliminary auditions are not open for public viewing.
Callbacks: Those not advancing through preliminary auditions will not receive a callback for either the dance or promotional cheerleader position. Those who advance will be notified day of preliminary auditions if they advance as a dance candidate and no promotional cheerleaders will be considered on this day.
Wear neat work-out attire and sneakers or dance shoes
Hair and make-up: "glamour" vs. "sporty"
Plenty to drink, lunch and snacks
$20.00 registration fee; cash, check or MO made payable to the New England Patriots
Resume
1 5×7 photo for identification purposes
Online application should be submitted online in advance or you may apply day-of at registration
You do not need to cover tattoos or remove piercings for the audition process, however, should you be selected for the Patriots Cheerleading squad, only tattoos that can be concealed by the uniform or makeup are permissible and one pair of post earrings are allowed.