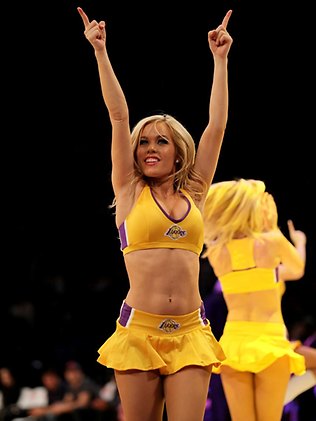 Victor Harbor girl Lana Robinson has hit it big in LA, dancing with Rihanna as one of the sexy Lakers cheerleaders.
Matt Gilbertson
Adelaide Now
April 03, 2011
The 23-year-old is following in the footsteps of Paula Abdul as a member of the world famous Los Angeles basketball cheerleader squad.
"I know that that are many Laker fans in Australia, too, so it feels great to be able to represent that as an Australian Laker Girl," the Tatachilla Lutheran College alumnus said this week.
"I was a cheerleader for the NFL team the Seattle Seahawks for one season and then wanting to move to LA to pursue a career in dance, I decided to be bold and start off with an audition for the Lakers.
"I was really nervous … because the Laker Girls are a very prestigious dance team in the US and I knew the competition was going to be tough."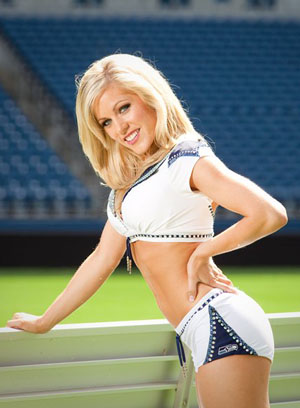 Lana beat more than 500 other dancers for the coveted spot. Since joining the Lakers six months ago, she has gone on to perform with some of the world's biggest stars.
"We danced with Rhianna in the half time performance that included Kanye West and Drake, that was definitely one of my favorite moments and also some of us shot a small scene for an Adam Sandler movie which is coming out soon," Lana said.
Lana's enjoying the bright lights of LA, but still misses some home comforts.
"I crave pies and pasties, TimTams, Fruchocs and Farmers Union iced coffee!" she revealed.
"I miss the market, footy games, cricket and the Outback! I definitely miss the laid-back Aussie attitude, it's not like that here."
And thankfully Lana has been recieving care packages.
"My grandma sends me supplies of Vegemite and Milo so I'm getting on alright," she joked.