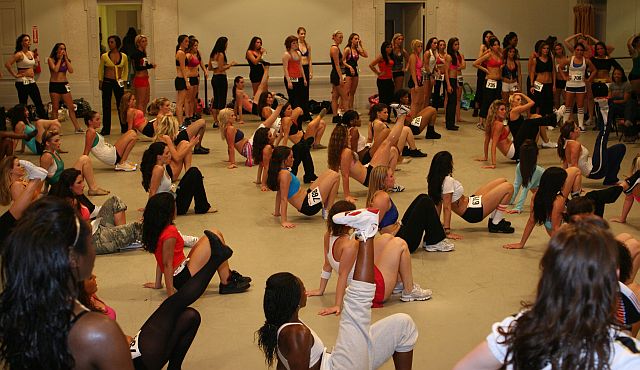 The fifth floor of New York City Center was packed with dancers on Saturday when the New Jersey Nets held open call auditions for their 2009-10 dance team.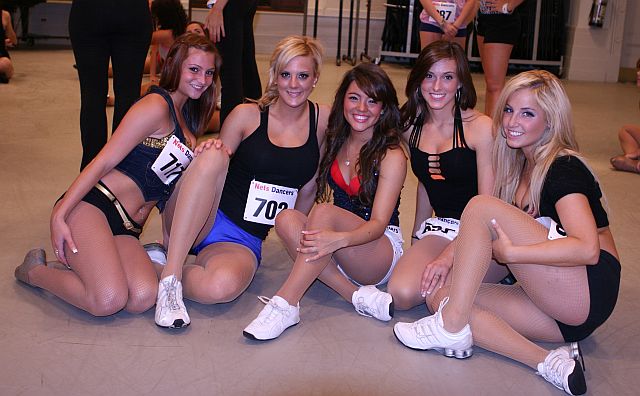 Alyssa, Randi, Doris, Mandy and Jen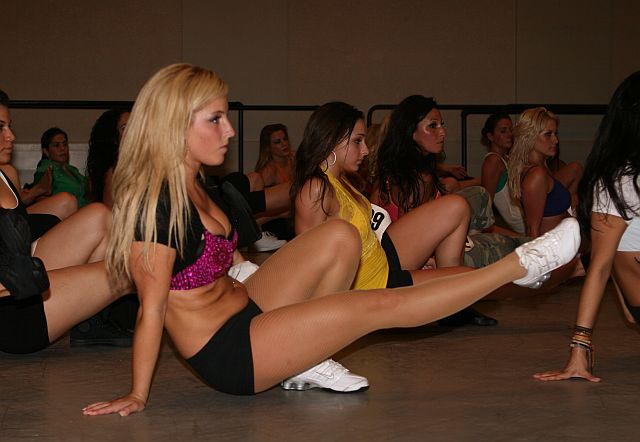 Due to the size of the room and the big turnout, the dancers were broken up into three groups to learn the first routine, The Dance Across the Floor.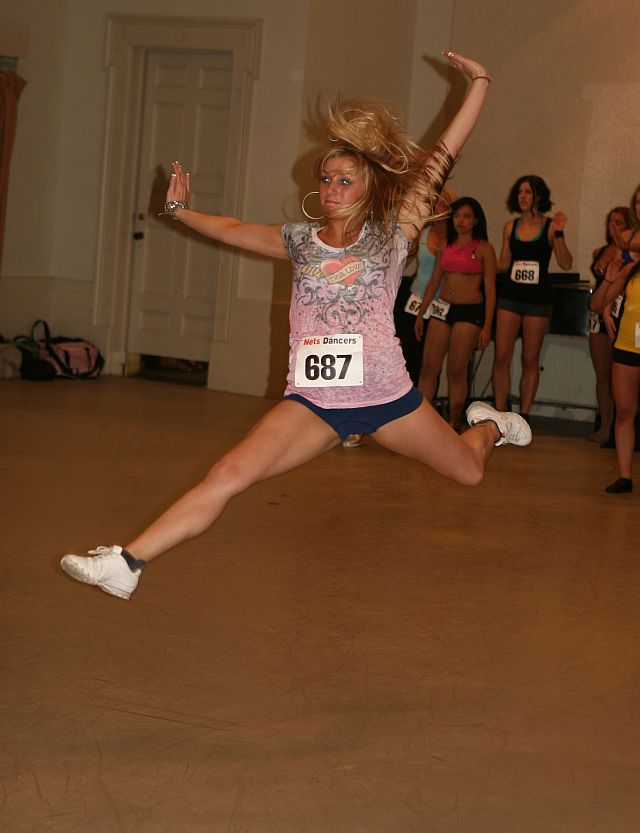 The "Dance across the Floor" included some leaps.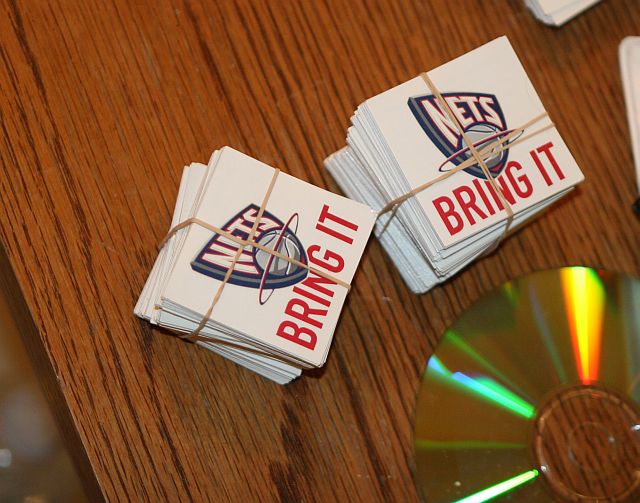 If the "Dance Across the Floor" impressed the judges, candidates received a temporary tattoo (they didn't have to wear it) and proceeded to the next round.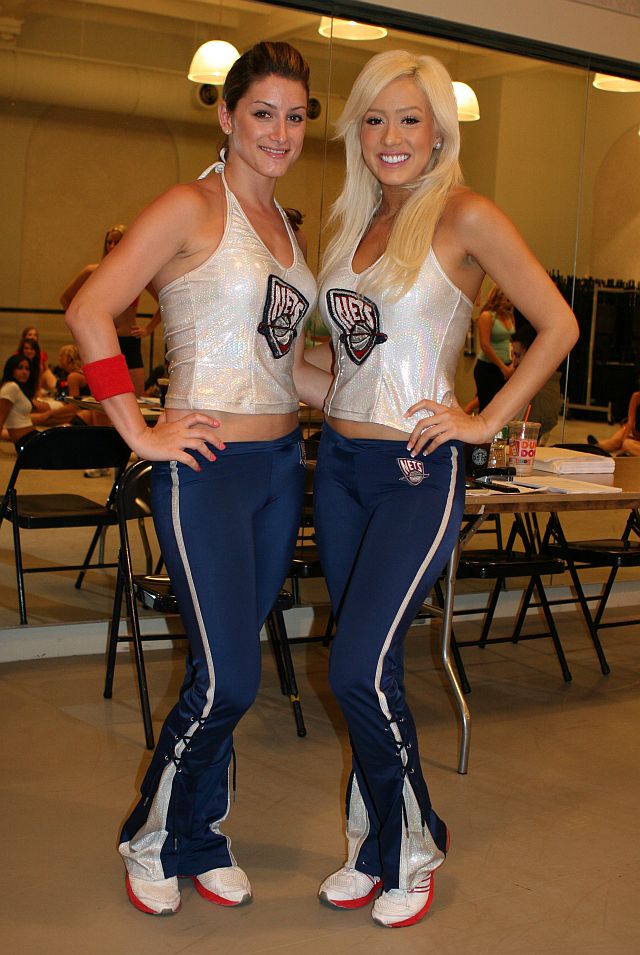 Nets Dancers Coach Deb and Nets Dance Team Captain Laura.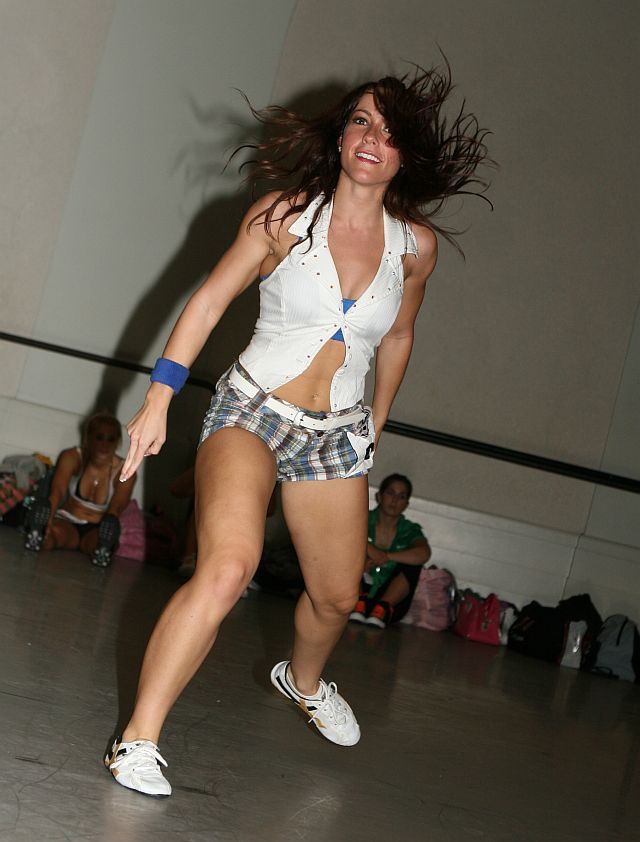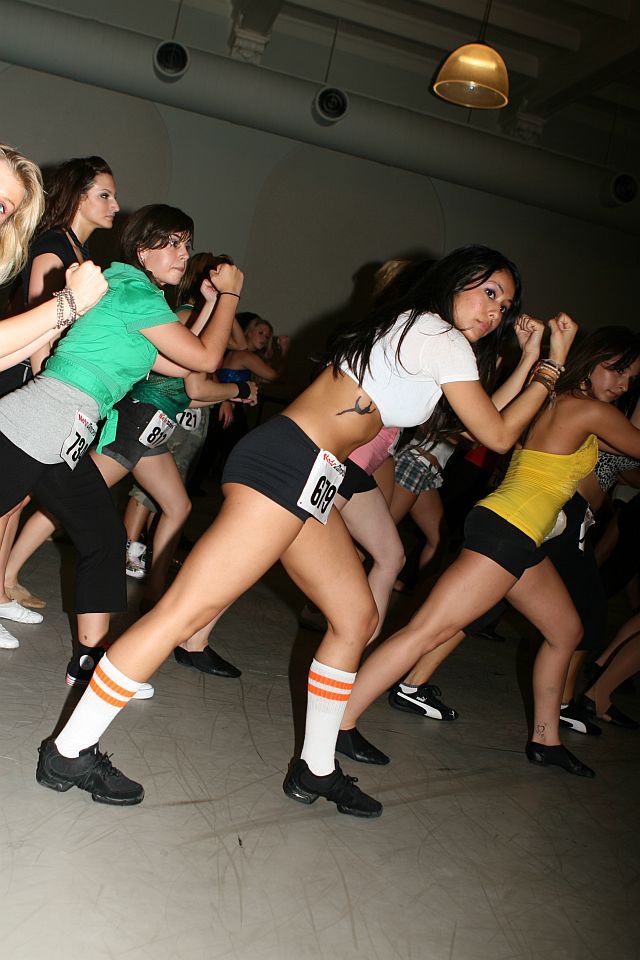 Members of the 2008-09 Nets Dancers who wish to return were able to skip the Open Call, but must compete for one of the 15 positions at tonight's finals. Only Captain Laura is guaranteed to return for this season.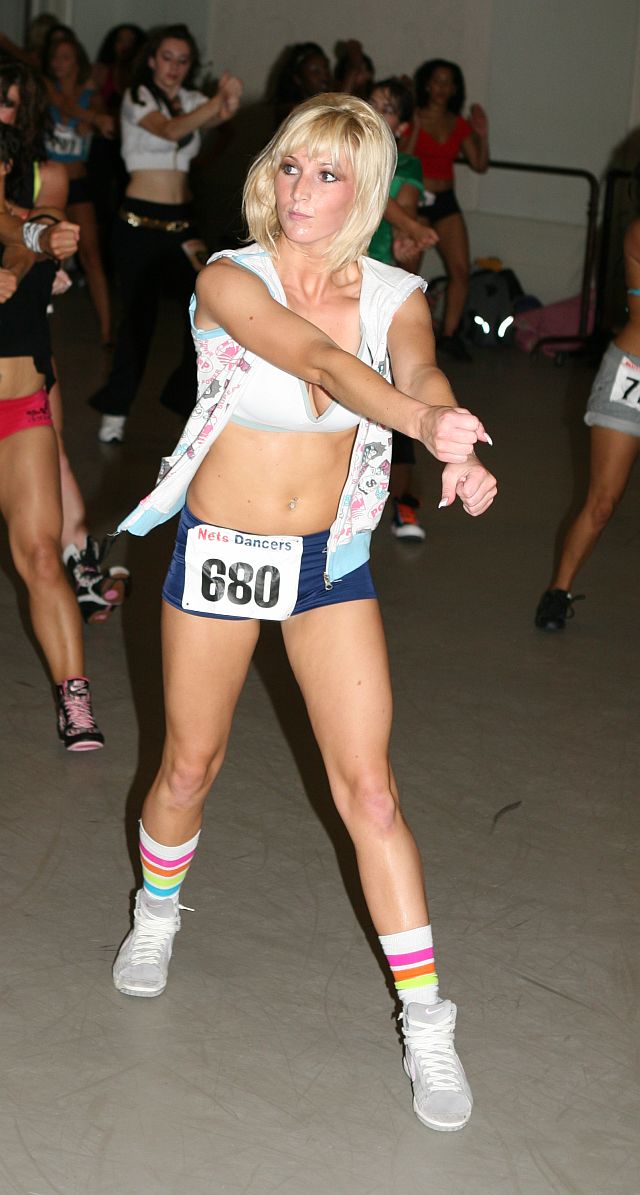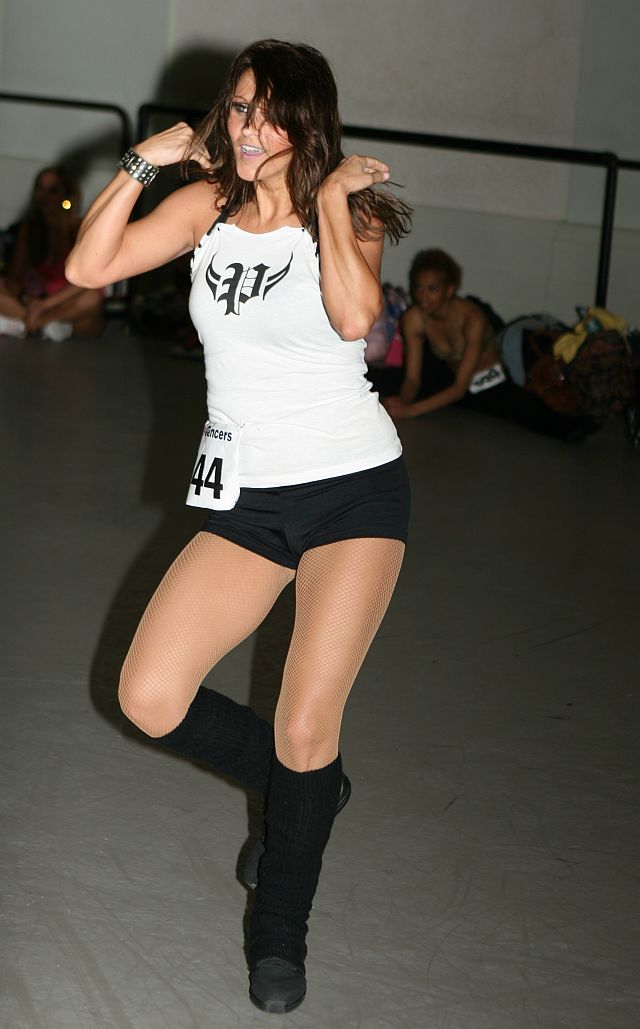 Dancers performed the second routine in groups of three.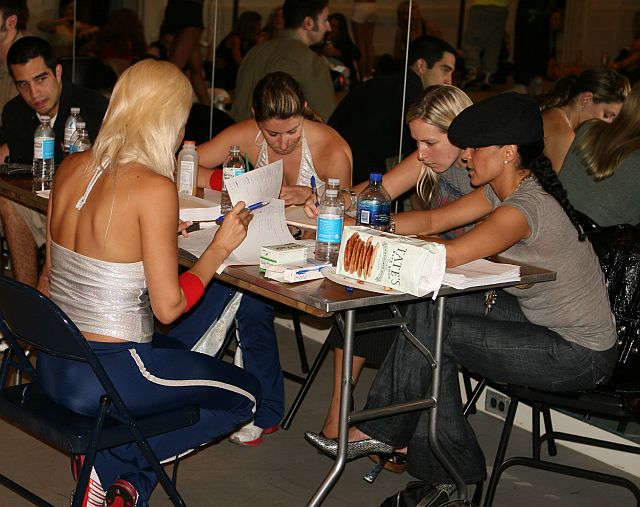 The judges: Laura, Deb, Nets Entertainment Manager Kimberlee Garris and Nets VP for Entertainment Petra Pope confer on the candidates.
More photos in the album
More Coverage at