Monday night at the Nets Practice facility in East Rutherford, the 2009-10 Nets Dancers were selected. Nets Entertainment Manager Kimberlee Garris described the auditions as the most competitive, and the decisions the most difficult yet.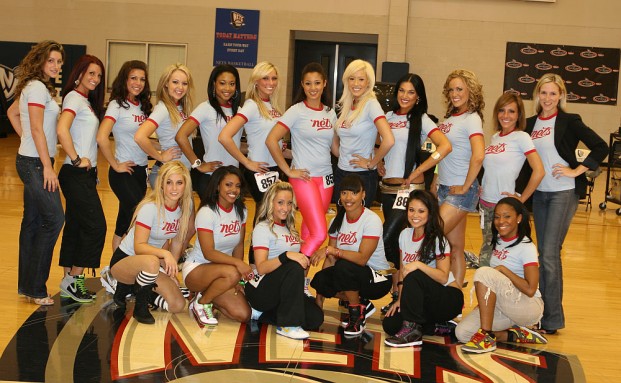 There are thirteen members of the 2008-09 Nets on the new squad. Of the remaining three: Marla is former Nets Dancer who won the fan voting contest in 2005, Jen is a NY Titans Siren and Terrie danced for the NJ Ironmen and the NJ Devils last season.
Photos from Final Auditions coming later this week.